Edwina Tops-Alexander makes cut for FEI World Cup Jumping Final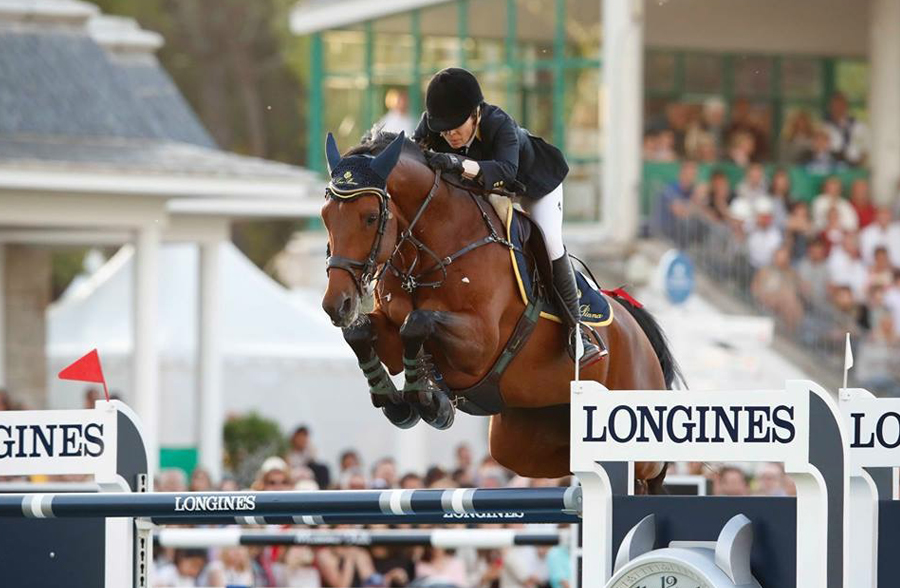 LGCT
Source: eurosport.com
And then there were 18. Eighteen show jumpers, that is. The group of Western European riders for April's Longines FEI World Cup Jumping Final in Sweden is now known after the 13th and last continental qualifier this past weekend in Bordeaux. In the southwestern French city, it was Germany's Daniel Deusser and Tobago Z who claimed victory – the rider's third World Cup Grand Prix win of the season.
Indeed, heading into Bordeaux, 37-year-old Deusser – the fifth-ranked rider in the world in the sport – was already comfortably qualified for the Final, which will take place alongside the FEI Dressage World Cup Final at the Gothenburg Horse Show from April 3–7. Deusser's victory this weekend on the 11-year-old stallion Tobago Z actually completes a hat-trick of triumphs for the rider on the circuit – first with Calisto Blue in Verona, Italy last October, and then with the same Tobago in Madrid in November.
Advertisement

"I've never had a season like this to be honest – not only three wins but fourth in Leipzig and third in Amsterdam," Deusser said Saturday after overcoming five other pairs in the jump-off to claim €59,400 and the 20 points for first place. "It's just been amazing!" And with those 20 points, the native of Wiesbaden in western Germany wrapped up the 2018–19 qualifying campaign with 99 in total, 27 ahead of the league runner-up, Deusser's compatriot Christain Ahlmann (72). The rest of the top group is as follows:
Steve Guerdat SUI  (65)
Pieter Devos BEL (64)
Kevin Staut FRA (64)
Martin Fuchs SUI (61)
Henrik von Eckermann SWE (59)
Gudrun Patteet BEL (48)
Irma Karlsson SWE (48)
Edwina Tops-Alexander AUS (47)
Lorenzo de Luca ITA (47)
Francois Mathy Jr BEL (47)
Niels Bruynseels BEL (43)
Max Kuehner AUT (42)
Eduardo Alvarez Aznar ESP (42)   
Olivier Robert FRA (41)
Olivier Philippaerts BEL (41)
Peder Fredricson SWE (40)
Australia's Edwina Tops-Alexander has qualified for the World Cup Final as an extra through the league, which opens up at least one other spot for a European to go to Gothenburg. Nineteenth place in the standings is currently occupied by veteran German champion Ludger Beerbaum, and just behind him are compatriots Hans-Dieter Dreher and Marcus Ehning.
Of course, given that there is still a fair bit of time before the Final, the riders group above is not set in stone. Some could decide in the weeks ahead not to compete in Sweden – a decision which must obviously take into account the condition and readiness of the other athlete involved, the horse.
On that point, FEI News reported that for his part Daniel Deusser intends to take his Bordeaux-winning partner Tobago Z to Sweden. "He'll have four weeks off now and then I'll take him to 's-Hertogenbosch [in the Netherlands] for a last run before the Final. It's not an advantage to go to Gothenburg as the [Western European League] leader, but it's a really good feeling all the same!"
View Comments