Horse Transportation – a key performance variable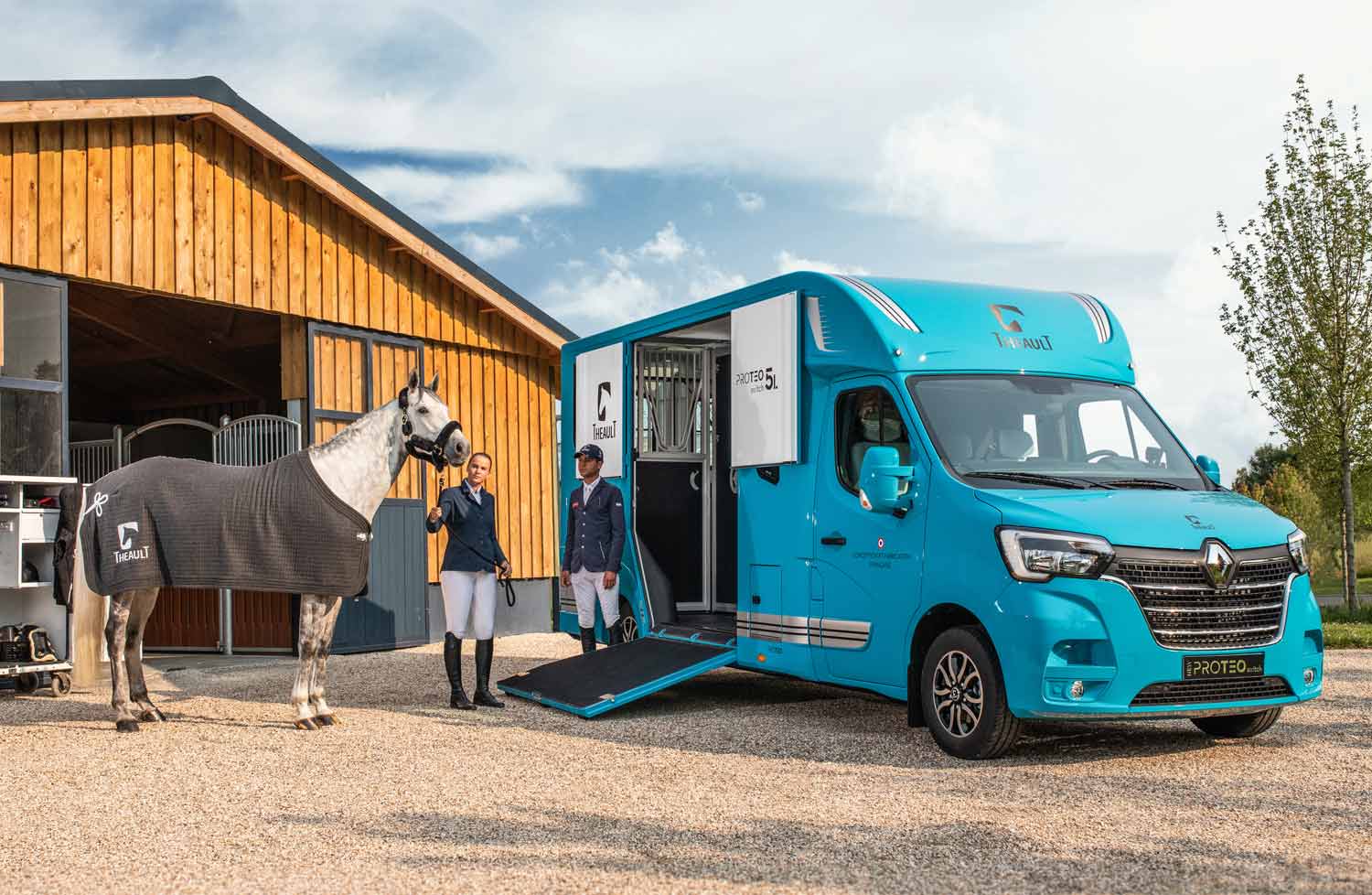 Theault
It doesn't matter how well you have trained and prepared to go out to a competition, performance at the show can very much depend on how well your horse(s) have travelled. This factor is amplified nowhere in the world like Australia where the distance to shows can be measured in not hours, but days. For those larger organisations, with multiple horses, the only way to go is in a large truck. However, for the majority of competitors with only one or two horses, there is the option of either a small horse truck, or the traditional horse float. There are a number of reasons why you should consider a truck over a float.
The first and most obvious advantage of owning a horse truck is that it is a complete vehicle ready to go. Buying a float means that you also have to buy a vehicle to tow the float and you need to make sure that the vehicle is capable of doing so. A fully loaded float with all the necessary tack and a couple of horses, can weigh as much as 2.5 tonnes. This is more than many vehicles can safely tow. Also, the vehicle may need modifications before it can safely tow, including electrical connections and an enhanced braking system. A small horse truck solution can improve safety on the road due to the low centre of gravity and the fact that the weight is spread in between the wheels.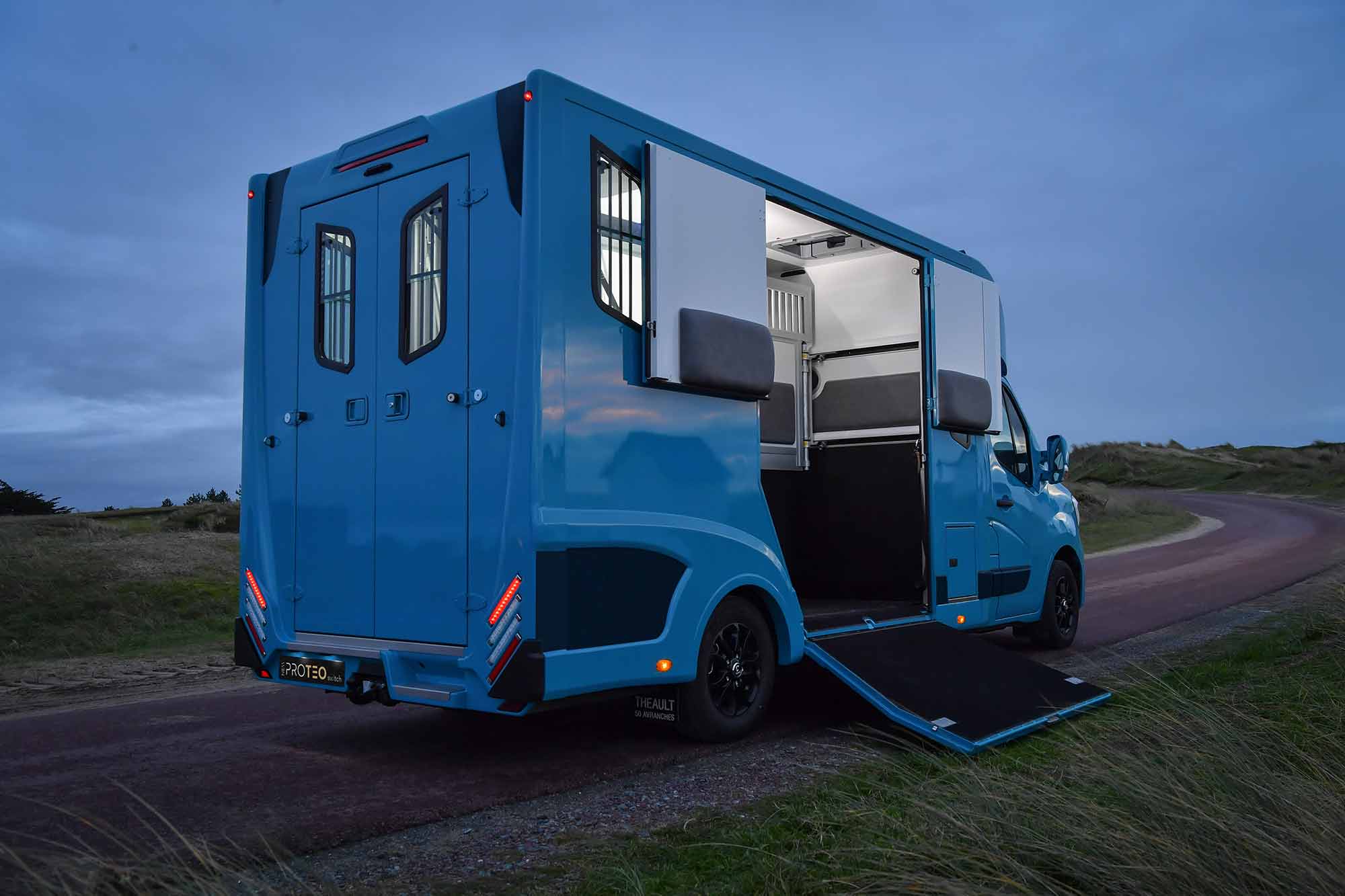 Besides the need for an appropriately powered and accessorised tow vehicle, there is also the extra work that a horse float entails. Obviously, there is the tedious hitching and unhitching processes which is required every time the float is used. Not to mention the potential risk of catastrophic accidents on the road if the hitching process has not been perfect.
Parking can be a challenge for horse float owners. They either need to be reversed into place or a precious drive-through spot must be found. Small horse trucks can easily be parked with manoeuvrability similar to small vans or 4WDs. They also require just a standard Driver's Licence and feel just like a large car to drive.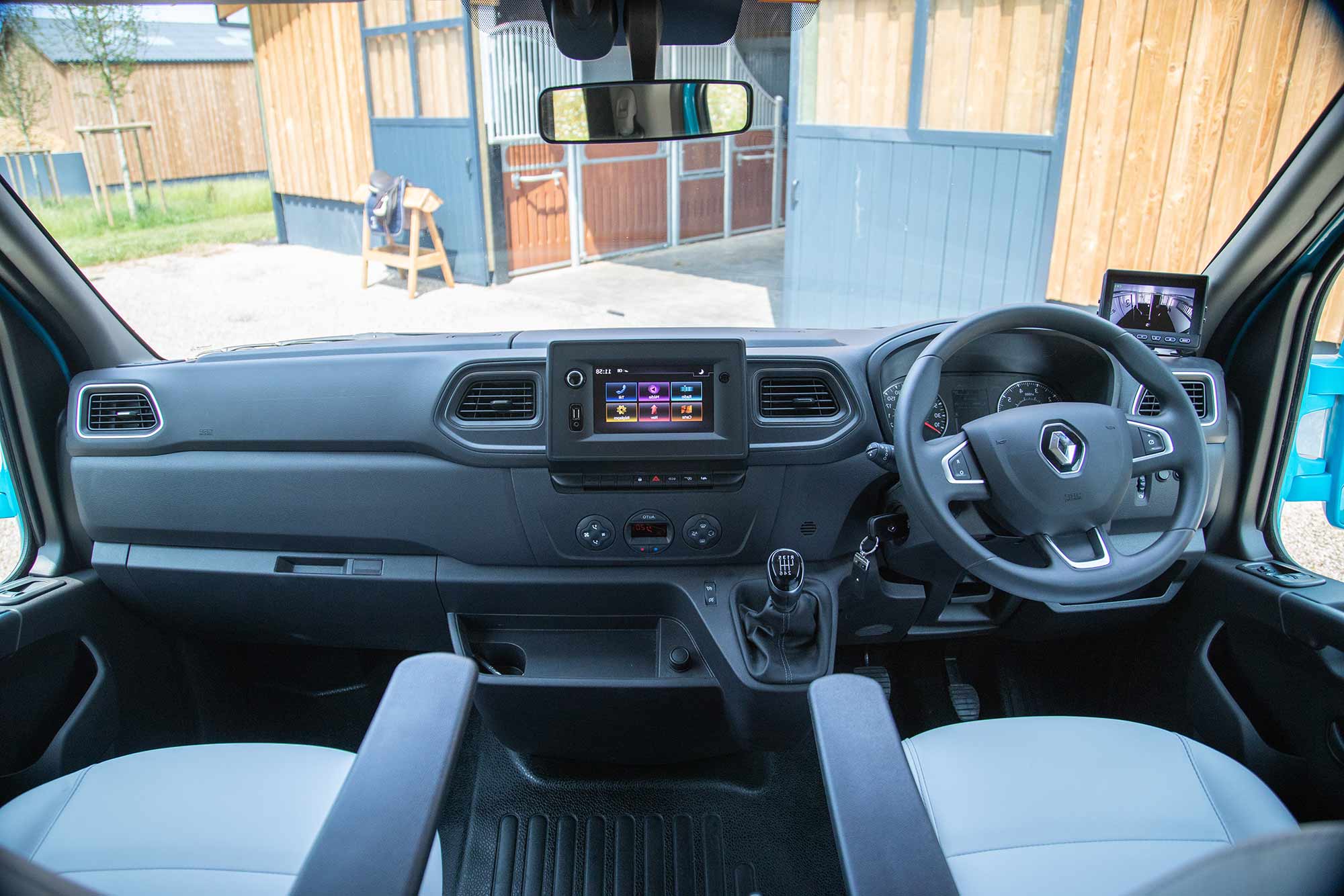 A significant advantage that small horse trucks have over floats is their stability on the road. For example, the need to swerve or break suddenly, can cause the float and/or the vehicle to flip, while without a hitch, horse trucks can be much more stable. A horse truck, as it is all one unit, will also hold up better in the case of an accident.
With a horse truck always ready to go, precious time is also saved, particularly for those that frequently load and transport horses.
If you are in the market for a small horse truck Theault should be high on your list of brands to consider. They have a range of horse truck sizes, with smaller ones built to carry just two horses. There is plenty of room for the safe and tidy storage of all your tack. The horses' comfort is the highest priority. The horse part is fully insulated with sandwich aluminium panels resulting in regulated temperatures and less noise for your horses while you travel. The patented and modular Switch system gives you the ability to instantaneously adjust the length of the bays to adapt to any horses' morphology.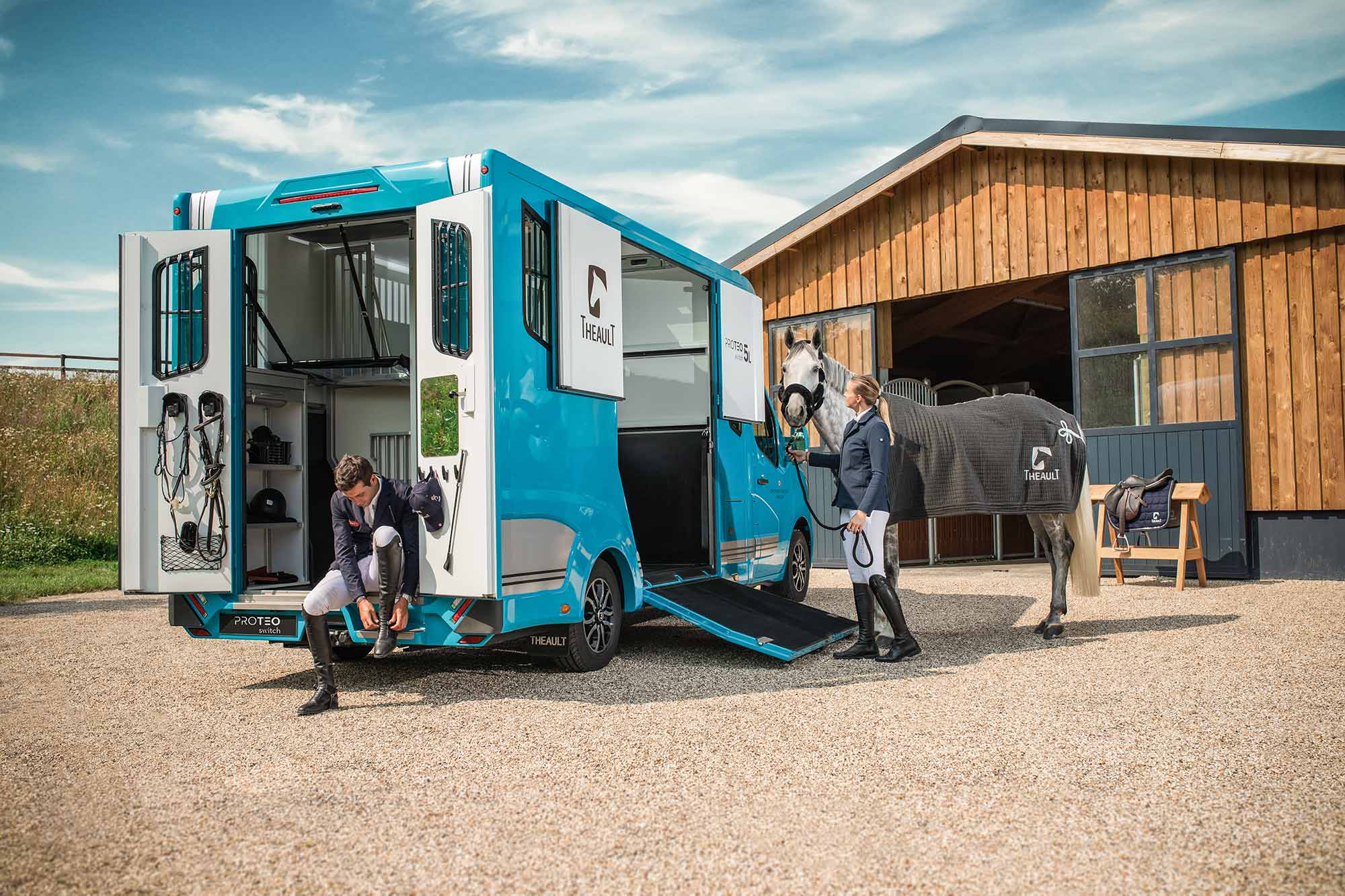 The small Theault trucks allow horses to travel so that they face away from the direction of travel, which is generally accepted as the preferred direction of travel. Horses travel better facing backwards as they find their balance better and will lean on the bulkhead (the wall separating the cabin from the horse part) during braking. Safety is enhanced as the horseboxes are built with a reinforced aluminium bulkhead. This has been subjected to numerous crash tests to provide owners with peace of mind.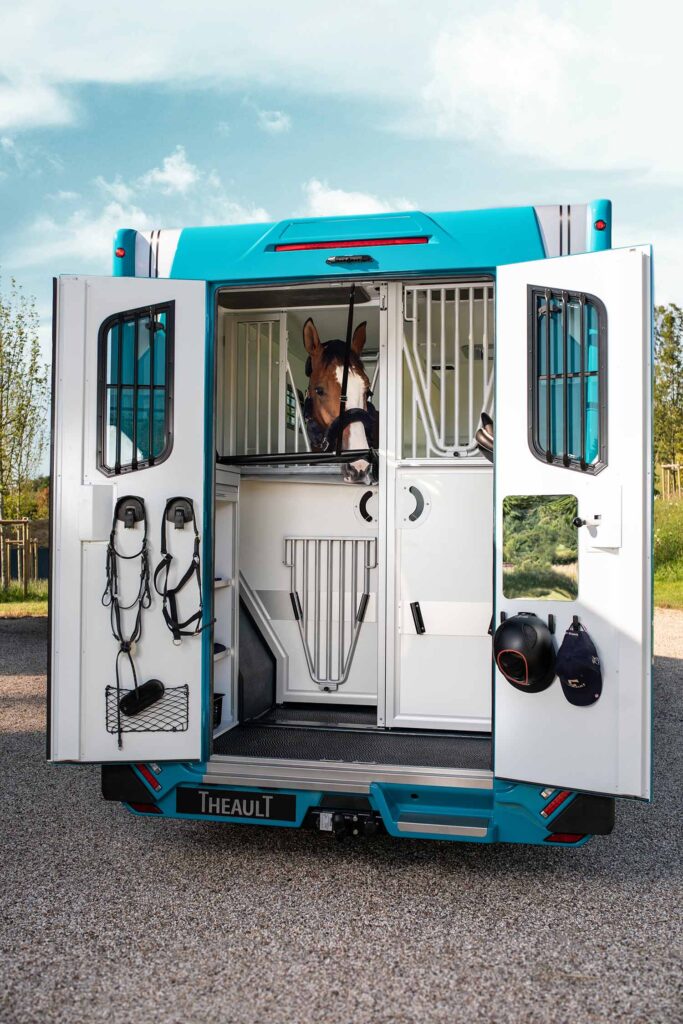 While the comfort of the horses during travel is a primary consideration, the needs of the driver and human passengers have not been forgotten. These trucks are built with all the comfort safety and equipment of a luxury sedan. Seats convert to bedding for overnight stays and some even have small wine cellars for a touch of luxury. A reversing camera will assist you while you monitor your horses with the horse camera. Also, from a loading and unloading perspective, this process through a side ramp is easy and safe.
Theault has been in the horse transport business since 1924, giving them almost a century of knowledge, experience and innovative solutions. Their trucks can be fully customised to present a solution that matches your exact specific needs including colour, upholstery and a range of options. If you can think of the need, it is likely that Theault already has a solution.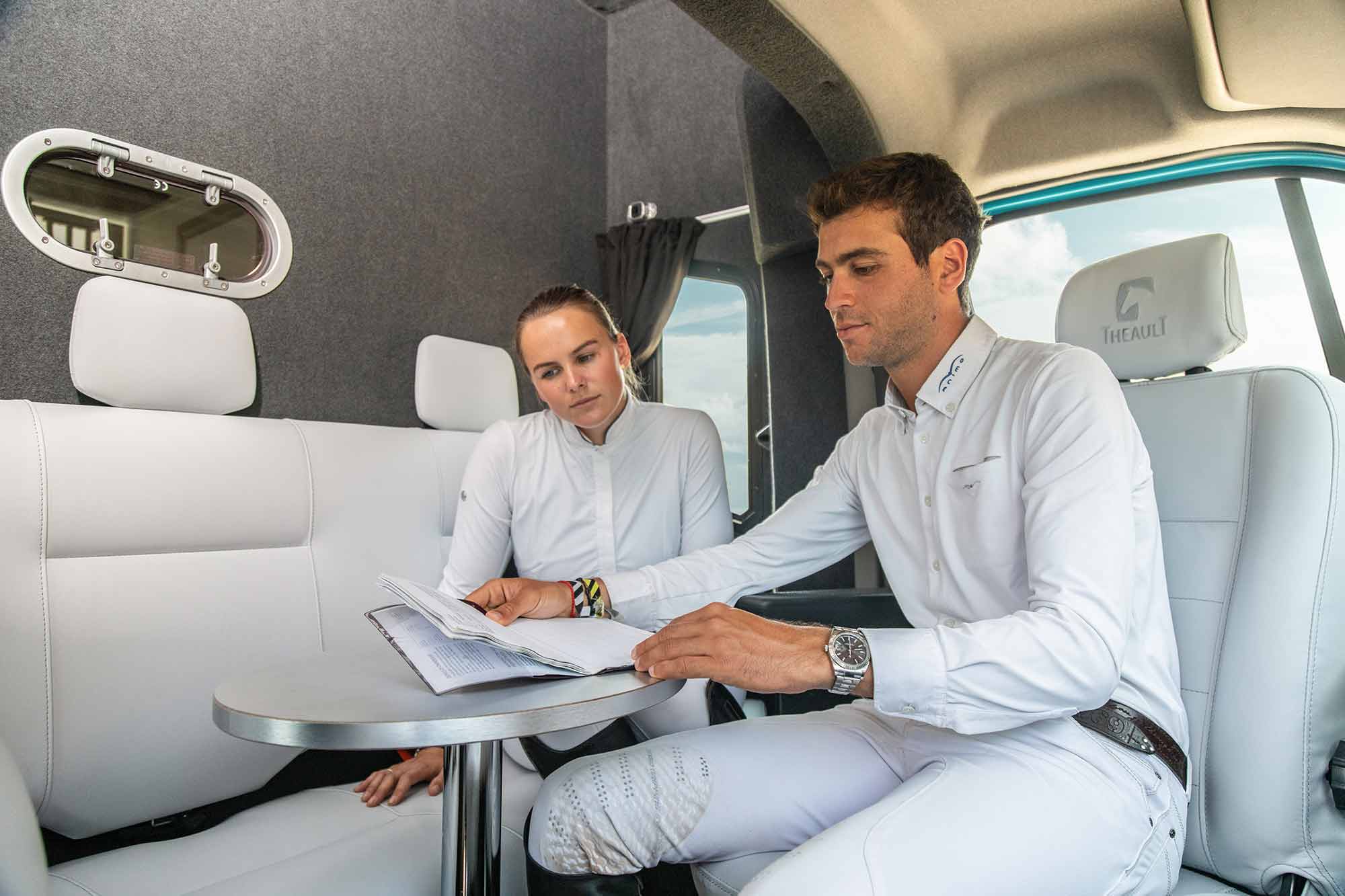 With a worldwide after-sales service ethos, Theault can maintain and enhance your vehicle for the duration of its life through a worldwide approved partners network.
If you are ready to make the move from towing a horse float to an integrated horse transport system, you owe it to yourself to investigate what Theault can do for you.
Contact:
Luis Verbeeck
Sales Representative Australia
Theault South Pacific Ltd
Phone : (02) 8880 8337
E-Mail : [email protected]
www.theault.com

Advertorial for Theault.

View Comments