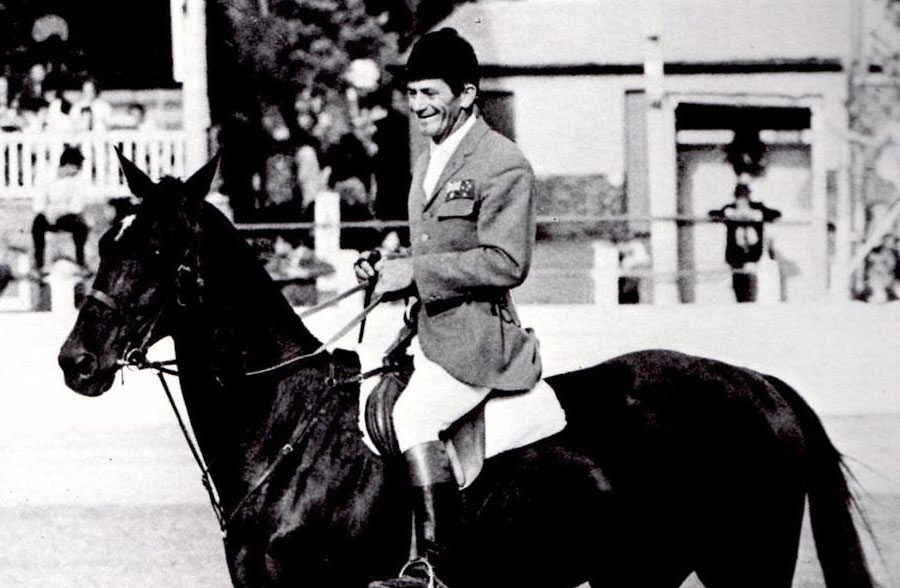 Equestrian Memories Australia
Chichester was loved by the public, not only because he won so many top events but because of the obvious bond between him and Kevin Bacon.
"Is it a bird? Is it a Plane? No it's Kevin Bacon" read the 2 inch banner headline in a New York newspaper in late 1968 after Kevin and Chichester had conquered the world's best. Kevin had just become the leading rider at America's most prestigious horse show in New York with his little black gelding Chichester, who would become the cornerstone of Kevin's international success.
Advertisement


At the beginning of 1968, Kevin discovered a black gelding called Destiny – an Australian Stock Horse by the imported thoroughbred sire Al Wassatt.  Kevin was so impressed with the little horse's potential that he paid £2000 for him – a huge amount of money for a showjumper in Australia at that time. Kevin renamed the gelding Chichester after the dam which holds the water supply for Dungog and Newcastle.
It took a while for Kevin and Chichester to connect. Kevin said "it wasn't until eight months after I bought him that he accepted me properly. Until then, he had been as mad as a March hare. It would take me 15 minutes to catch him in the stable and in a paddock the only way I could catch him was to leave a head collar on him and get my dog Jack to catch him."
In 1968, Chichester and Kevin won two classes at the Sydney Royal and although they were only in B grade, he showed great promise. When he went on to win the NSW Jumping Championships at Bathurst a short time later, he also gained selection in the Olympic training squad.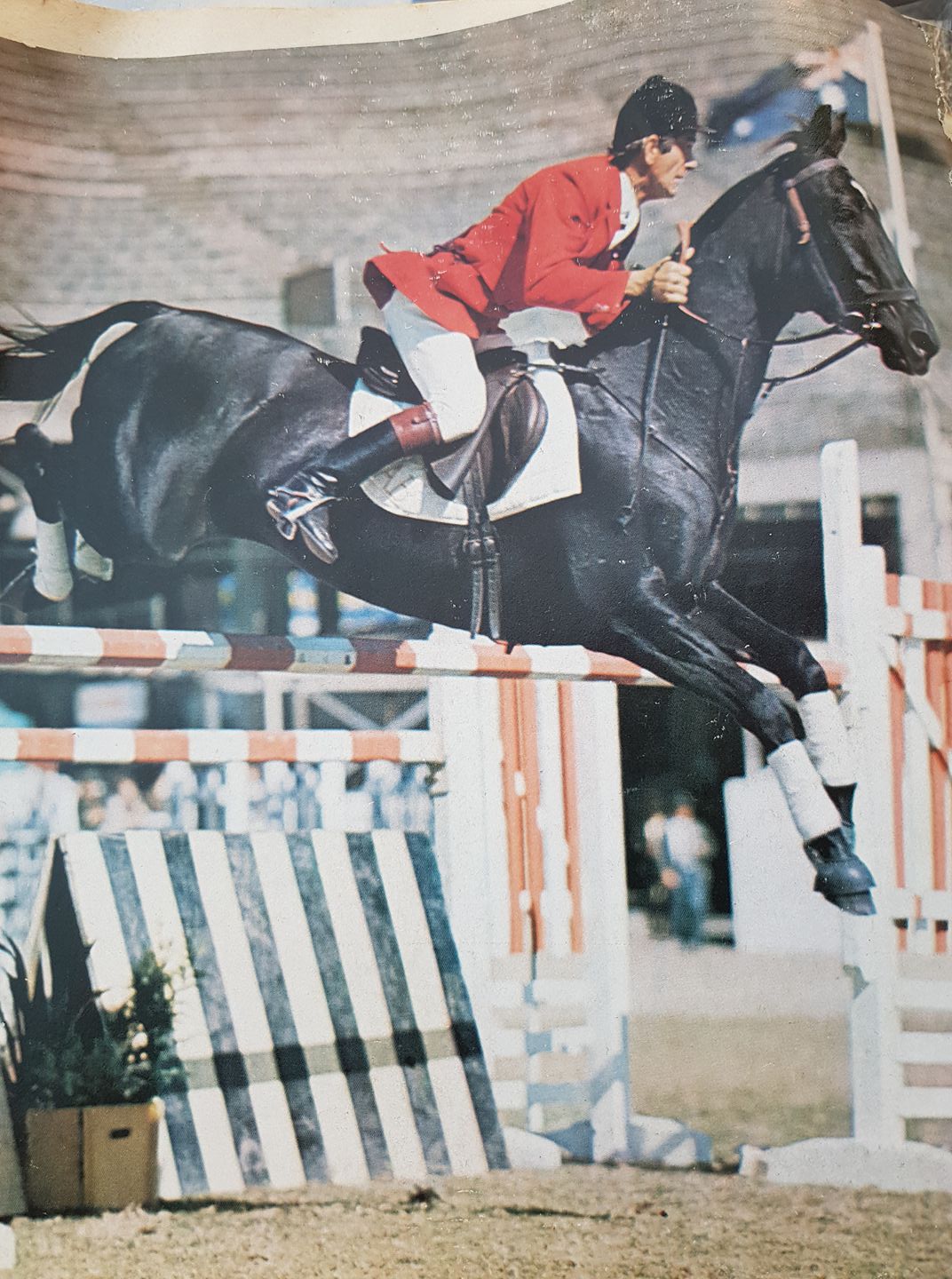 Kevin Bacon and the mighty Chichester. Source Equestrian Memories Australia.
When Kevin's top horse Simon was ruled out of contention for the 1968 Mexico City Olympics after a vet check, he turned to Chichester as his main horse for selection. It was a huge ask of Chichester, who was still only a B grade jumper – but Kevin believed the little horse could progress enough in time for the Games.
Following prolonged rain at the 1968 Olympics, the Mexican authorities had no option but to temporarily restrict the use of grass for jump training, only allowing grass training to be used for one hour every third day. There were also concerns about Mexico City's altitude above sea level with many riders claiming their horses had difficulty acclimatising to the heavy atmosphere.
Advertisement

To give Chichester experience, Kevin schooled him three times a day in the lead up to the event. "Jack and I were up at first light every day. Just as day was breaking we would build big fences to school over. Then we would go back to bed for a while." The intensive training paid off when, in a pre-Olympics warm up competition, Chichester placed third.
When the day dawned for their Olympic competition, Chichester was ready. In the first round, Chichester had four faults and was sitting in equal third position and was the only Australian horse to qualify for the final round. In the final round Chichester caught his leg on a top rail throwing his rider, Kevin remounted and they finished the round with 28.75 faults putting them in 18th position.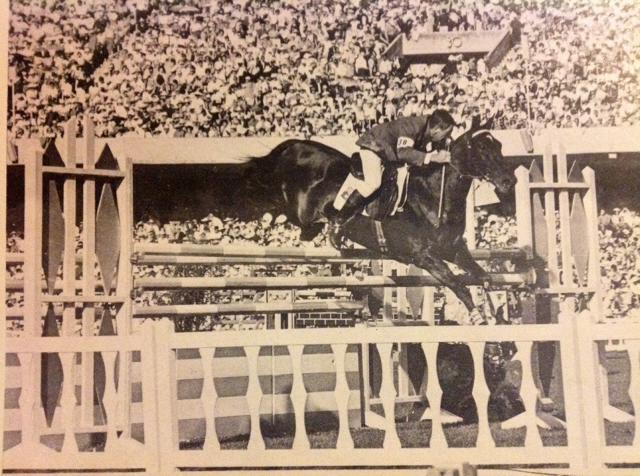 Kevin Bacon and Chichester in the team competition at Mexico Olympics (he lost his helmet in a previous jump).
Photo Credit: Gonzalo Garcia Ceron
After the Games, the horses were required to go to England for 6 months before returning to Australia due to quarantine restrictions. But first, Chichester and Kevin went to New York to compete in the prestigious United States National Horse Show at Maddison Square Garden.
Chichester, at only 15.3 hands, was pint-sized compared to the great horses he defeated in this competition. The next day headlines featured the reaction of New Yorkers to Chichester's brilliance and they were swamped with publicity.
Advertisement

A few days later in the Pennslyvania National Trophy speed class, Chichester and Kevin were again successful beating the odds on favourite, Kathy Kusner. Chichester was named the leading horse of the competition.
The combination then moved to Europe to compete, starting with the Berlin International Horse Show where Chichester dominated with three firsts. Chichester developed a virus after this show which developed into Pneumonia. Vets told Kevin that there was little hope, but never one to give up, Kevin nursed him back to health.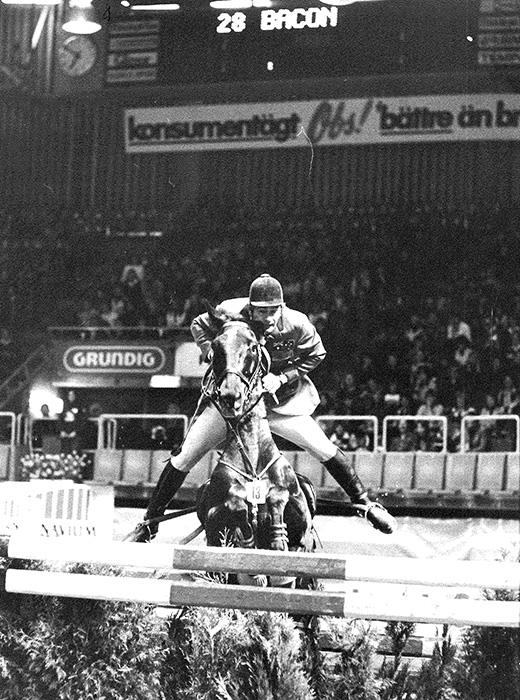 Kevin Bacon and Chichester at the Berlin International Horse show 1968. Photo credit: Björn Lagerlöf
Chichester's profile was growing in England. At the English Royal show he took out the Table A class and the Knightsbridge Cup. Then came the European Championships at Hickstead and whilst the Australian's were not eligible to compete as a team Chichester won the prestigious Wills Castello Stakes from the famous Italian rider Raimondo d'inzeo.
In the period following the Olympics and before returning to Australia at the end of 1969, Chichester had won 24 competitions.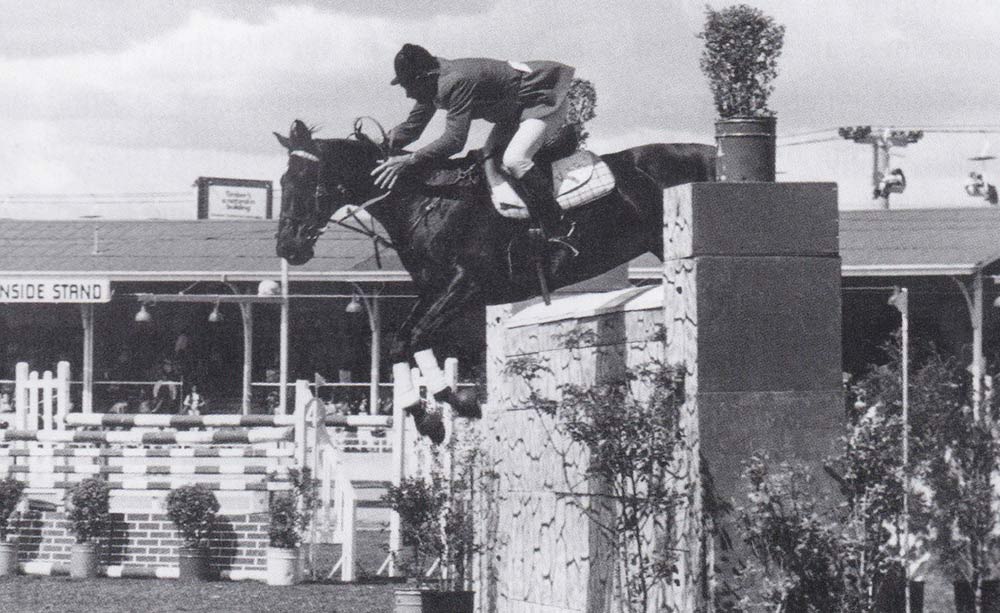 Chichester in Melbourne 1970
By the time the 1976 Montreal Olympics came around Kevin and Chichester were known as one of the fastest and most exciting combination in the country. Three week prior to the Games Kevin and Chichester won the Rothman's Grand Prix from a field of 35 international riders.
In the lead-up to the Games, Chichester developed a virus which affected his preparation, though only mild, the virus affected his performance and they were eliminated in the first round of competition.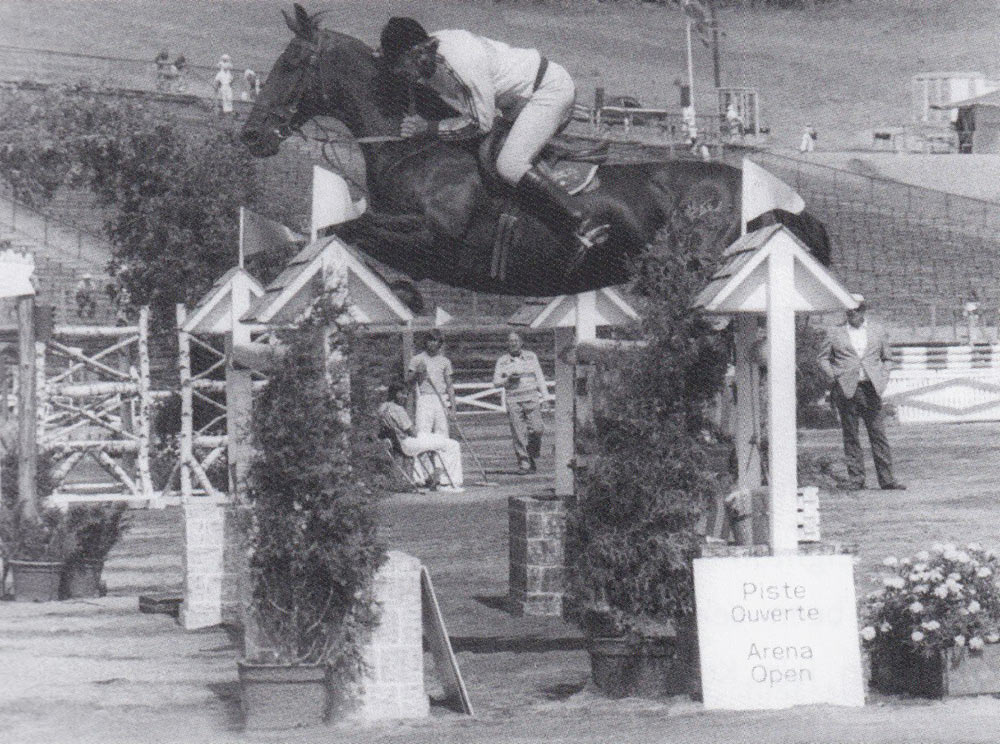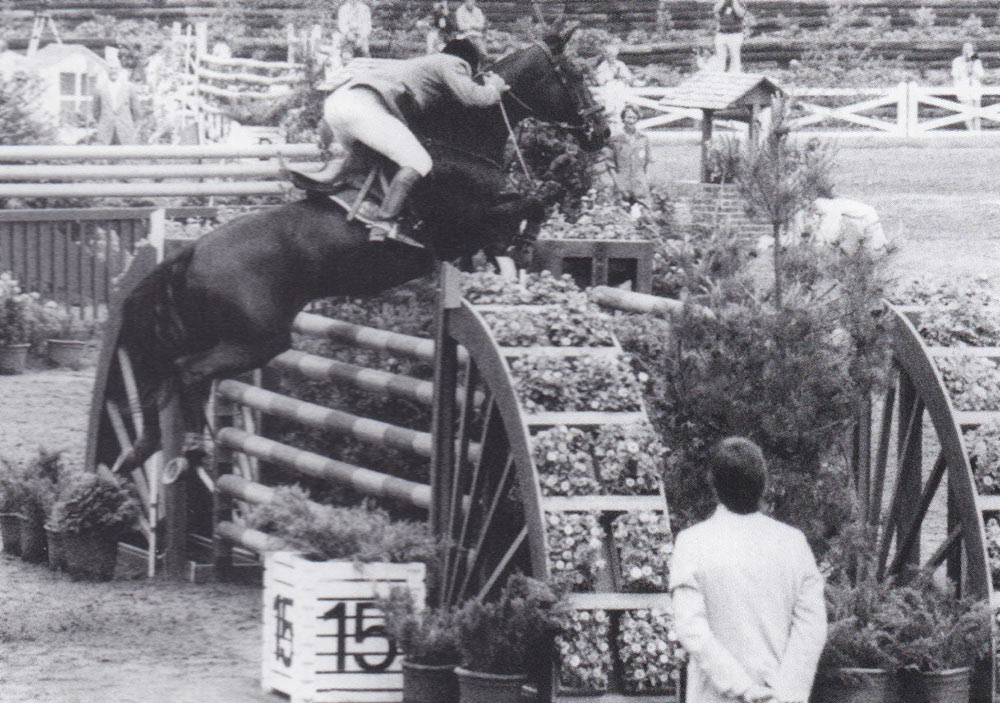 Kevin and Chichester at the 1976 Montreal Olympics. Photo Credit: Hugo Czerny.
By this stage in his career, the bond between this horse and his rider was notable; sometimes when they won an event Kevin would enter the ring minus Chichester and hide behind an obstacle. He would then whistle and Chichester would come into the ring and look for him.
Following the 1976 Games Kevin and Chichester stayed in Europe for a while and competed at a number of sows with great success.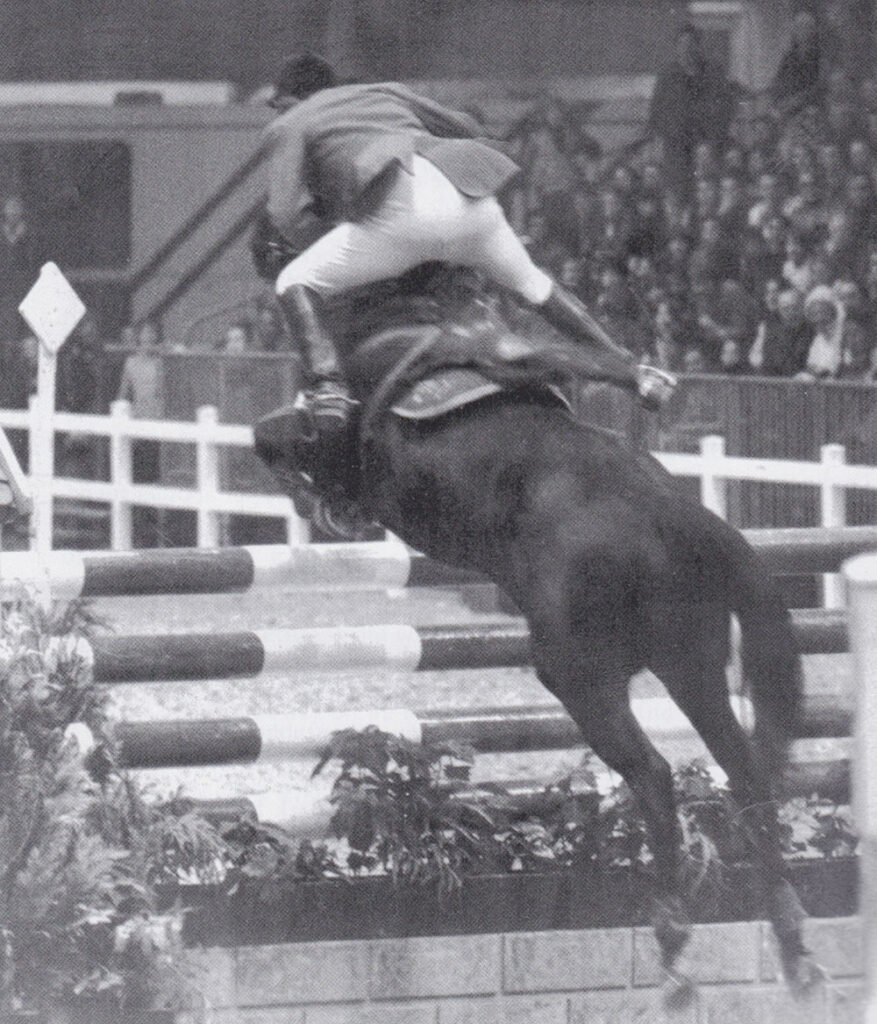 Chichester in Gothenburg, Sweden 1977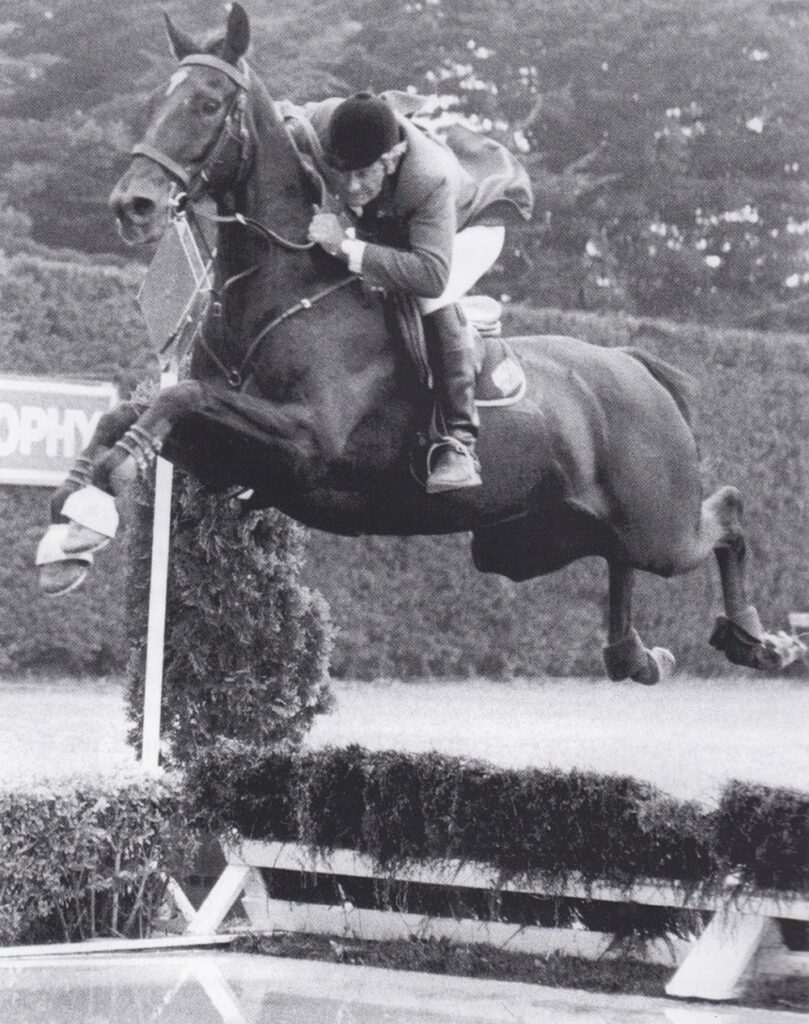 Chichester in France 1977
Chichester, Australia's greatest equine ambassador, winner of classes all over the world, ended his career in 1980 where it had all began, at the Maitland Show. He recieved the equivalent of an official Civic reception and Kevin, having his first trip home for two years, was there for the occasion. Following speeches and tributes, Chichester was garlanded with a horseshoe of flowers around his neck and paraded to a standing ovation. He then headed off to be cared for by his former owner Colleen Moylan, later Mrs Colleen Farley. Chichester was loved and carefully watched for the remainder of his life.  He died in 1988 at the age of 29.
Content sourced from "Kevin Bacon – Australia's Extraordinary Horseman by Betty Lane Holland. 
View Comments