2016 Queensland Grand Prix Horse of the Year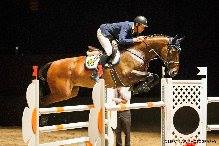 Libby Law Photography
In 2016 Equestrian Queensland is combining with some fantastic sponsors, riders and horses to bring a Grand Prix series event to Australian showjumping. The series will be run over some of the biggest and best Grand Prix's Queensland has to offer, it will see high's and low's, as some of Australia's leading riders battle it out to take the crown of the 2016 Queensland Grand Prix Horse of the Year.
The series will be run over the following competitions:
Round 1 – Sunshine Coast Showjumping and Equestrian Club Grand Weekend February 2016
Round 2 – Toowoomba Royal Show Grand Prix
Round 3 – Aquis Gold Final Grand Prix Elysian Fields April
Round 4 – Queensland State Grand Prix Taroom Show
Round 5 – Gympie Show Grand Prix
Round 6 – Queensland Country Championships GP Bundaberg
Round 7 – Gatton Show Boral Grand Prix
Round 8 – Sunshine Coast July Show
Round 9 – Gatton World Cup
Round 10 – Caboolture Indoor Champs Grand Prix in lieu of World Cup
The Winner of the series will receive:
Finch Farm have donated a Service Fee to one of their beautiful Performance Stallions valued at $2500
The Mitavite $1000 Bonus
Runner Up
Horse courier $500 Transport Voucher
Equestrian Queensland $250 Membership Voucher
3rd
JER Stirrups Australia Classic Stirrups Valued at $300
Edwards Saddleworld $200 Voucher
Harris Entertainment & Hawkesbury River Saddle Co Leading Lady Rider
$285.00 Stud Guard.
Keep your eyes peeled for more updates over the jumping season!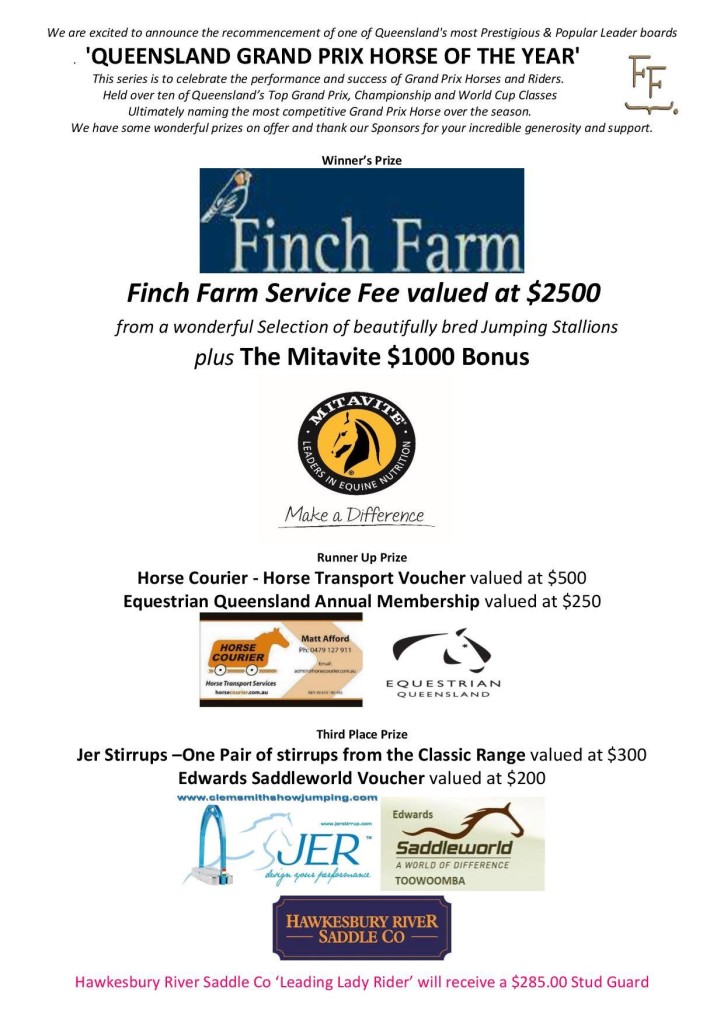 View Comments