A Magic Day for McMillan at Shepparton World Cup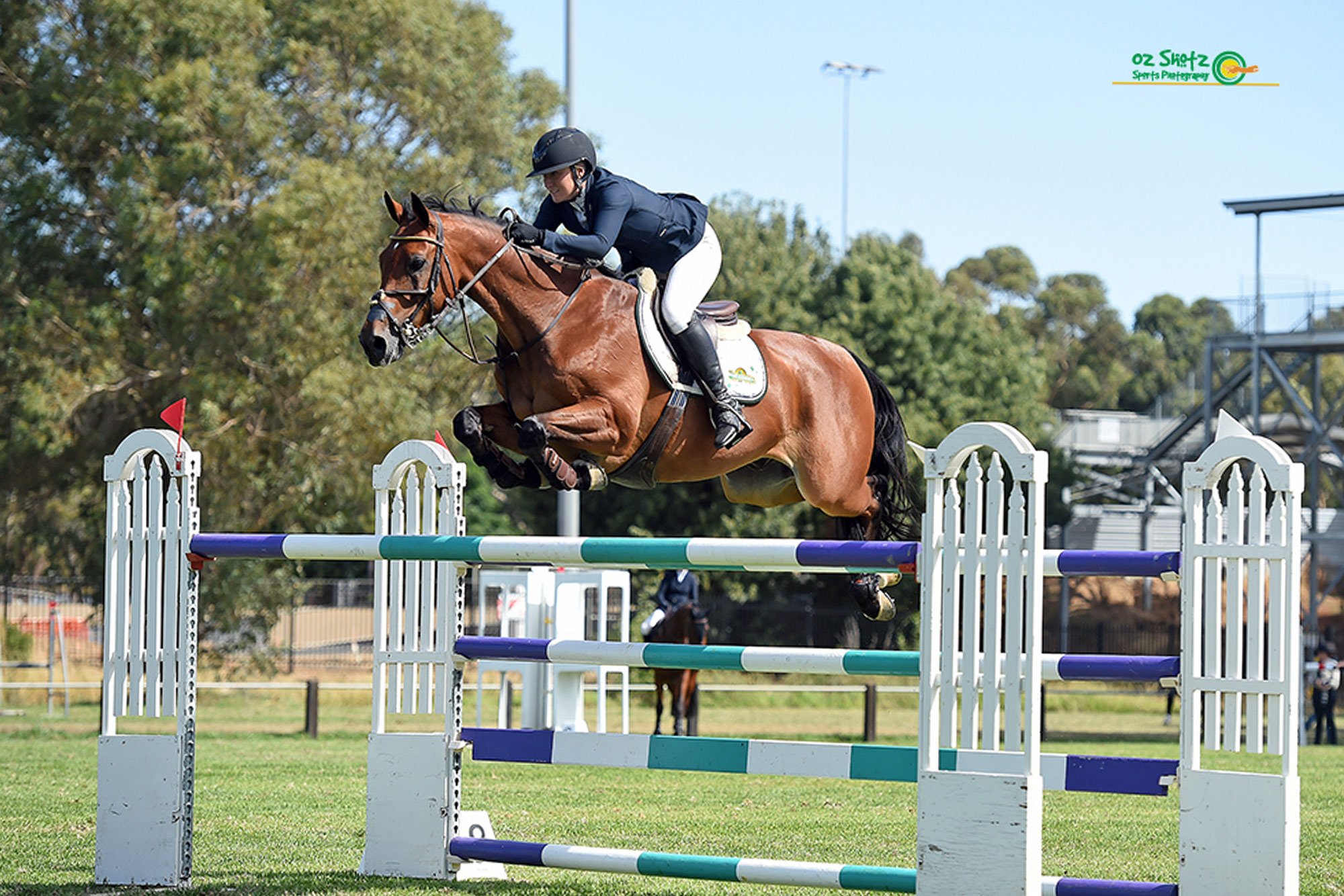 Oz Shoz Photography
Above: Sarah McMillan and Tyrone VDL. Photo: Oz Shotz Photography.
Sarah McMillan and gelding Tyrone VDL have triumphed this afternoon in the first leg of the 2023 Australian World Cup Qualifying Series held in Shepparton, in what is her first victory at this level. Run in unseasonably hot conditions for mid-March, the Northern Victorian Showjumping Club (NVSJC) were the hosts of the season opener for the second year in a row and the large crowd assembled were not disappointed by the standard of competition.
Advertisement


Conducted over a David Sheppard designed course, a total of 25 combinations started in the Southern Cross Event Hire World Cup Qualifier, with three riders finding themselves in the fortunate position of having two mounts and needing to nominate which one would be eligible for World Cup points. Only one combination conquered the Round 1 course, with Amber Fuller and Nopal Van Tallaert, recent winners of the feature class at the JNSW Autumn Classic, recording a clear round, finishing in 84.01 seconds.
The best performed 11 combinations in Round 1 returned after a short break for the second round, carrying their Round 1 faults with them. Nine of the 11 carried four faults, with the two exceptions being Fuller and Nopal Van Tallaert on zero and Conor Reed and Alpha Activity who had a time fault added to their single rail. While Fuller had the advantage starting Round 2 on zero, the 10 other combinations starting within a single fault of each other, it was always going to be a very keenly fought contest.
First out in Round 2 were Reed and Alpha Activity, where a further two rails down saw them finish on a total of 13, meaning that a lot would have to go their way if they were going to have any chance of winning. The next two combinations out were Tom McDermott with Cooley Gangster and Sally Simmonds and Oaks Charleville, who both took a rail to add to their Round 1 faults, to finish on a total of 8, with Tom placed ahead of Sally due to a quicker time.
Advertisement


In a seeded second round we would not expect to see Fuller and Nopal Van Tallaert out next, however, as she had both her mounts into the second round, World Cup rules say that she has to ride her World Cup points nomination first. They had the chance to deny victory to all other comers as a second clear round would see them unable to be beaten, however, it wasn't to be! A single rail around the half-way mark saw them finish with a total of 4 faults. The matter was not put to rest, however, their time of 62.35 seconds meant that the next seven combinations had to be clear and fast to take the win.
The first combination to try were Izabella Stone and Tulara Stolzette, who were clear but a couple of seconds short of the time required. Emma Collins and Cordelia Ego Z were next, but a rail at the last, in a round that was well and truly fast enough, put them out of contention.
The next combination to try were Victorians Ally Lamb and Eagle Rock. They were clear and almost met the time standard, slotting into second place by a very small margin. Another Victorian combination followed, but two rails down put paid to the changes of Brook Dobbin and Gina MVNZ taking the win. They eventually went on to place ninth, two places better than their eleventh place in this event last year.
Madeline Sinderberry and Gredstedgaards Number One were the next combination on course. While they were clear to end the day on a total of just 4 faults, the time was a couple of seconds outside of the mark of the leader.
The 2022 Australian World Cup League "Rookie of the Year" award winner Sarah McMillan and Tyrone VDL were next and they backed up some of the promise they showed last year in Sarah's debut season. They did everything required of them, racing around the course clear and under the time required to snatch the lead. With just one combination left, the worse they could do was finish second.
The last pair on course was Amber Fuller and her partner in winning the 2018 Australian Senior Championship CP Aretino, what a climax it would have been to the afternoon if Fuller was to produce a clear fast round to snatch back the lead with the last round of the competition. However, it was not to be. A pair of rails meant that Amber had to settle for second place and tenth with CP Aretino.
It was a wonderful afternoon of entertainment. Sarah McMillan had a wonderful debut season in 2022 where she finished in eleventh place in the Series, just behind some of the big names in Australian Jumping. This year, although the season is only young, she has gone a long way towards stamping her mark on the competition.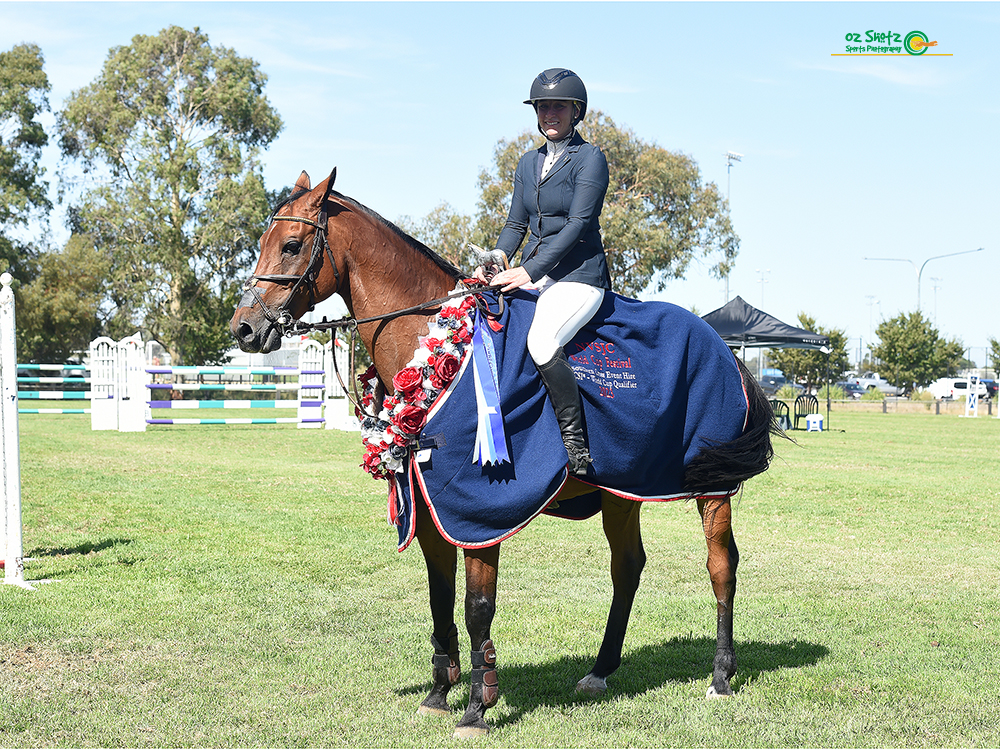 Special recognition goes to Amber Fuller. Not only did she finish in second place, her first round clear performance almost certainly gives her a small step towards achieving the minimum eligibility requirement (MER) to be considered for selection to the Paris Olympics next year.
We also saw a special presentation made by the family of a major contributor to the running of the NVSJC, Anne-Marie Greenway who recently passed away. Sponsored by Adelyn Fallon in memory of Anne-Marie, the award for the Best Presented combination across the World Cup trot-up and the class itself went to Katrina Hope and Oaks Gunn. They received a lovely, embroidered rug as well as a $500 Antares voucher.
It was an exciting start to what promises to be a cracker of a World Cup Qualifying season and the best part about it is we only have to wait seven days until the second leg, which is scheduled for the Dressage and Jumping With The Stars show at Werribee next Saturday.
The top 12 placings in the World Cup Qualifier were as follows:
CLASS 10: SOUTHERN CROSS EVENT HIRE: FEI WORLD CUP QUALIFIER
| | | |
| --- | --- | --- |
| PLACE | RIDER | HORSE |
| 1st | Sarah McMillan | Tyrone VDL |
| 2nd | Amber Fuller | Nopal Van Tallaert |
| 3rd | Ally Lamb | Eagle Rock |
| 4th | Madeline Sinderberry | Gredstedgaads Number One |
| 5th | Izabella Stone | Tulara Stolzette |
| 6th | Emma Collins | Cordelia Ego Z |
| 7th | Tom McDermott | Cooley Gangster |
| 8th | Sally Simmonds | Oaks Charleville |
| 9th | Brook Dobbin | Gina MVNZ |
| 10th | Amber Fuller | CP Aretino |
| 11th | Conor Reed | Alpha Activity |
| 12th | Amanda Madigan | Diamond B Vivienne |
View Comments