Aaron Hadlow and Vahlinvader Reign Supreme in the Australian League FEI Jumping World Cup™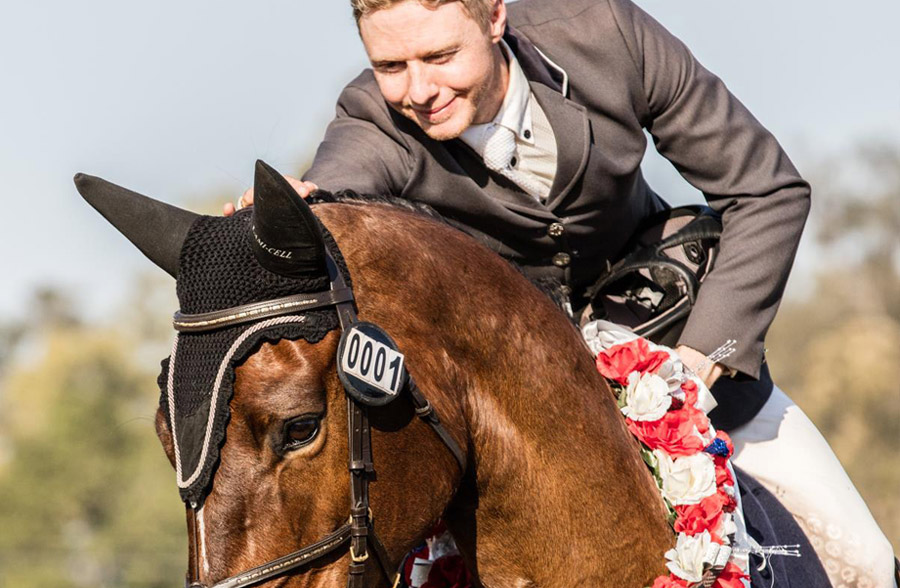 Calico Pony
Source: Equestrian Australia
Sale World Cup marked the end of the Australian League FEI Jumping World Cup 2018/2019 season, and it was Aaron Hadlow who topped the leader board in impressive style.
Hadlow who hails from Dapto, NSW, led the series by such a margin that the final standings were determined even before the first horse stepped into the ring at Sale. What makes the win even more impressive is that Hadlow produced his winning mount,Vahlinvader, from a rising four year old and has taken the horse through its entire career to the pinnacle of the sport, FEI World Cup Jumping.
Advertisement

More than 50 riders took part in the World Cup Australian League this season, many of which are professional full time riders. Unlike some of his fellow competitors 31-year-old Hadlow does not work with horses full time and is relatively new to World Cup level stepping up for the first time in 2016.
"I just keep pinching myself, keep thinking is this real, did this happen to me? It is a surreal feeling" says Hadlow of the series win.
"I work from 8:30am until 5:00pm for WIN Television as an Accounts Receivable Clerk and am up at 4:00am and ride again straight after work. I don't get a lot of sleep. I am quite competitive by nature; it pushes me over the line and keeps me striving to be better. Whenever I do something I want to be the best".
Adding to the accolades Hadlow's horse, 11-year-old Vahlinvader, won the Golden Grand Leading Horse award which recognises the highest ranked horse in the Australian League. Just like Hadlow, Vahlinvader made her debut at World Cup level in 2016 and has rocketed up the rankings surpassing horses with many more years experience.
"She was bred by Sue Smith and I asked if I could buy her outright as a 6-year-old, as I thought if she became a good horse I didn't want her to be put on the market. It hasn't always been easy with her, she is a sensitive mare but she has a massive heart and loves to get out there and give it her all," says Hadlow.
In winning the Australian League FEI Jumping World Cup 2018/2019 Hadlow has qualified to compete at the Longines Jumping FEI World Cup™ Final to be held in Gothenburg (SWE), 03-07 April 2019.
View Comments