Arkins takes out prestigious EquiFest Sydney Open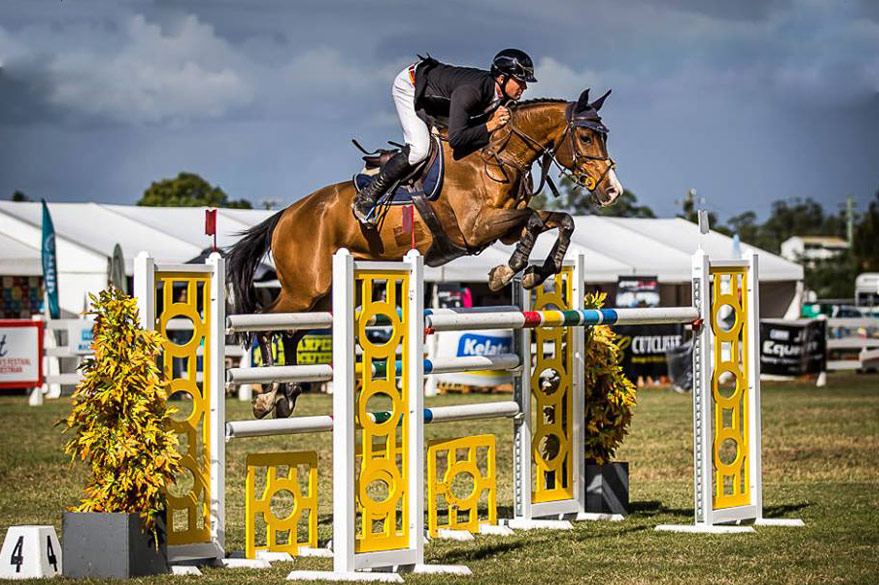 Stephen Mowbray
Source: Equestrian Australia
On Sunday April 2, Hawkesbury Showgrounds in New South Wales saw 28 of Australia's top horse and rider combinations compete in the prestigious EquiFest Mitavite Sydney Open Grand Prix.
In what was an outstanding performance, James Arkins riding 16-year-old Da Vinci's Pride took out the win with double clear in both rounds of the tough 1.60m track.
Culminating a very successful competition for Arkins, he also took out second overall on his second nomination Rosthwaite Vigilante II, with third going to New Zealand's Lily Tootill riding Ulysses NZPH.
It was a tough day at the office for some riders with several big names including Billy Raymont riding Anton, Katie Laurie riding On The Point Eve and Clem Smith riding Guru having rails down in the first round of the 1.50m course.
The only clear rounds to come from Round 1 were Lily Tootill (NZ), Samantha Morrison riding Biarritz (NZ), Gabi Kuna riding Cera Cassiago and James Arkins riding De Vinci's Pride.
In the final round, a new course was set and combinations with 8 faults or less took to the Horseland Premier Arena again.
Of the four competitors that jumped clear in the first round all but one had rails down in international course designer Werner Deeg's challenging course.
It came down to the final rider James Arkins riding Da Vinci's Pride. With two rails in hand, it was his competition to lose but that didn't stop them putting in an incredible effort to jump the only double clear in a blistering time of 54.25secs.
FINAL RESULTS:
1st – James Arkins riding Da Vinci's Pride (54.25secs)
2nd – James Arkins riding Rosthwaite Vigilante II (55.29secs)
3rd – Lily Tootill riding Ulyssess NZPH (NZ) (57.22secs)
4rd – Clem Smith riding Guru (58.21secs)
5th – Samantha Morrison riding Biarritz (61.7secs)
6th – Gabrille Kuna riding Cera Cassiago (63.83)
View Comments