Aussie Lauren Balcomb clinches $75,000 CSI 2* win at Tryon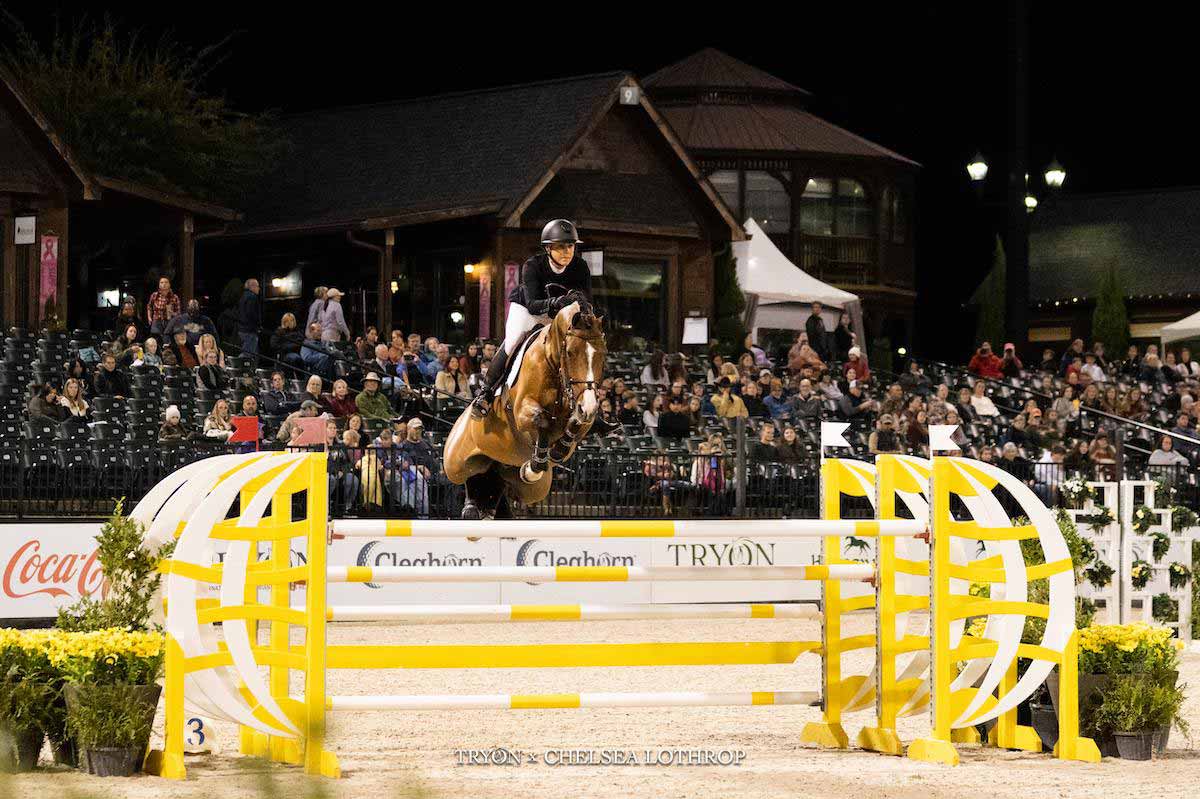 Chelsea Lothrop for TIEC
Above: Lauren Balcomb and Verdini D'Houtzeld Z. Photo Credit: Chelsea Lothrop for TIEC.
Source: Lily Yampolsky and Sarah Madden for TIEC
In their third consecutive podium finish, Lauren Balcomb (AUS) and Verdini D'Houtveld Z  have taken out the $75,000 Equestrian Services International Grand Prix CSI 2* at Tryon International Equestrian Center & Resort (TIEC), the final of the 2022 Saturday Night Lights series presented by Tryon Horse & Home. In second was Charlotte Jacobs (USA) and Rincoola Milsean, the 2014 Irish Sport Horse gelding (Aldatus Z x Cruising) owned by North Star, with a time of 36.37 seconds. Luiz Francisco de Azevedo (BRA) took home third and fourth place: piloting Collin, the 2007 Dutch Warmblood gelding (Colandro x Amethist) owned by Santa Cecelia Stables LLC, he finished third with a time of 36.57 seconds. In fourth place, HFG Quaman, the 2013 Brazilian Warmblood gelding (Diamant de Semilly x Quidam's Rubin), produced a time of 36.6 seconds.
Advertisement


Forty-one entries challenged Anthony D'ambrosio's (USA) course, with eight clear rides to qualify for the short track. Balcomb riding hers and Sharn Wordley's 2011 Zangersheide gelding Verdini D'Houtveld Z (Verdi TN x Caretino 2) bested the field with a time of 35.14 seconds to win the class. The duo was three-for-three for podium placings throughout the 2022 fall series in international Grand Prix competition.
Following her win – and her second Leading Lady Award presented by Marthaler Jewelers- Balcomb emphasized how well her mount felt in his third week of competition at the venue. "I was so happy with [Verdini D'Houtveld Z]. He jumped the CSI 2* Grand Prix [during Tryon Fall 3] and the 3* Grand Prix [during Tryon Fall 4], and then had a week off. He jumped this week and was fresh and ready to go. He felt in top form."
Advertisement


With a competitive jump off, Balcomb opted for a smooth and efficient track rather than leaving out strides, forcing her opponents to take the bigger step and daring them to drop a rail. The strategy paid off:
"It was very close. There was a line where you could do a five or a six. I decided to play it safe and a six. Then, down the last [fence], it was either seven or eight strides to the last. Other people were doing seven there, and I decided I was going to play it safe and do eight," she detailed. "I think giving him a little bit of time to jump and not getting too fast helped. We did the tightest turns, but tried to keep it smooth and not do too much. I was the third to go, so I thought that it was a nice, comfortable, and quick enough round to put the pressure on everyone."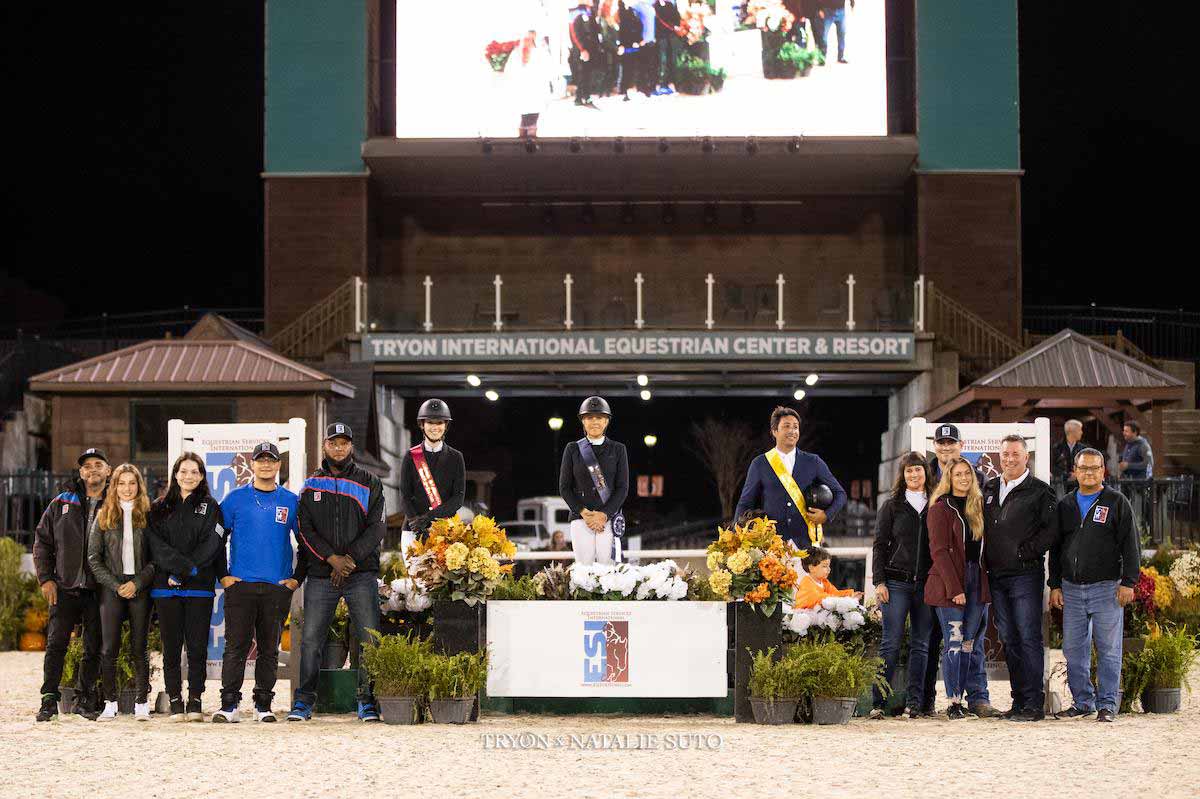 Above: Charlotte Jacobs, Lauren Balcomb, and Luiz Francisco De Azevedo in their presentation ceremony alongside Brett, Tracy and Brittni Raflowitz and team. Photo Credit: Natalie Suto for TIEC.
Balcomb mentioned that she loves coming to TIEC in the fall, saying "[TIEC] is such a great family environment. We've got two young kids and it's so relaxed, laid back. Everyone's lovely. The weather's gorgeous, and it's so nice seeing the change from summer to fall. We just love it here."
Balcomb has not set any plans in stone for Verdini D'Houtveld Z, opting to instead play it by ear: "I'm not sure what our plans are for next summer but he'll do some shows in Wellington and Ocala over the winter, and then we'll just kind of see where the summer takes us."
View Comments