Aussies doing us proud in Global Amateur Tour (GAT) at Takapoto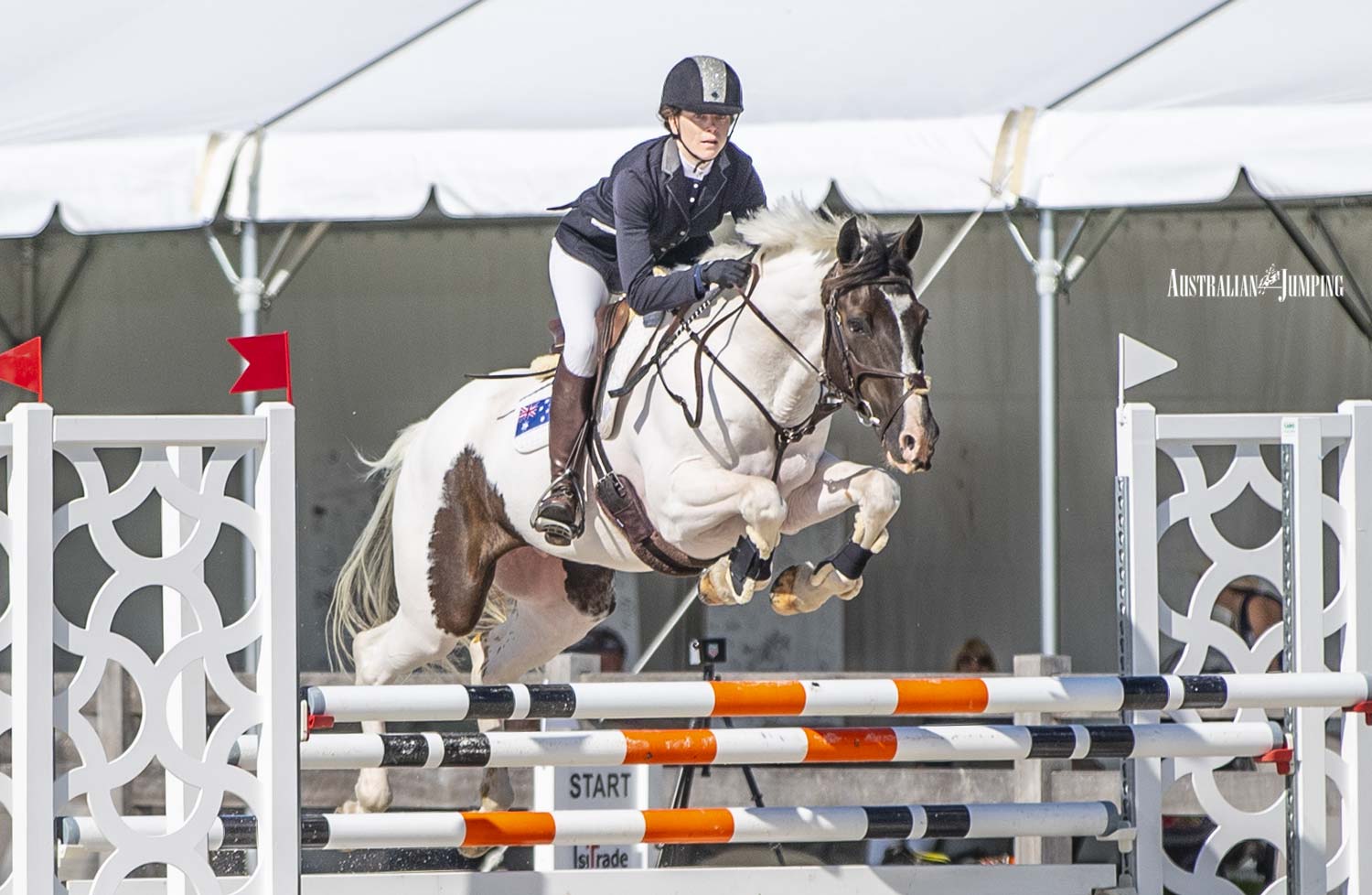 Australian Jumping
Philippa Lawson and Paint Me A Picture
Australia had two representatives in the Second Qualifying Round of the Global Amateur Tour (GAT) competition, held at Takapoto this morning. Annabelle Hoy riding the borrowed 8-year-old gelding, Cool Castle, took 6 faults to finish in 28th place, while Philippa Lawson and 12-year-old gelding Paint Me A Picture, had to battle through a tough 12 combination jump off to record double clear and finish in sixth place.
Advertisement


These finishing positions were enough to see both Australian riders make the final cut of 25 for Saturday's A Final worth a total of $3400 prizemoney. Lawson, who finished 37th in the first Qualifier goes into the final in 21st position, while Hoy who finished in 15th place in the first qualifier will go immediately after Lawson in 20th place. As all 25 A finalists start on an equal footing, both these ladies have a super chance of being competitive in the final.
A total of 43 combinations took their place in the field this morning with representatives from around the word competing. Amateur riders came from as far afield as Brazil, The Netherlands, South Africa, Mexico, Germany and Canada and off course, our two Australians. Hoy was out in 10th place, however, took a rail and 2 time faults to put an end to her day. Soon after we arrived arenaside Lawson and Paint Me A Picture came out, going clear and secured a place in the growing jump off field.
Going in the same order as they went earlier, Lawson saw four combinations go over the jump off course, three of which were clear, with the time to beat, a very brisk 33.22 seconds.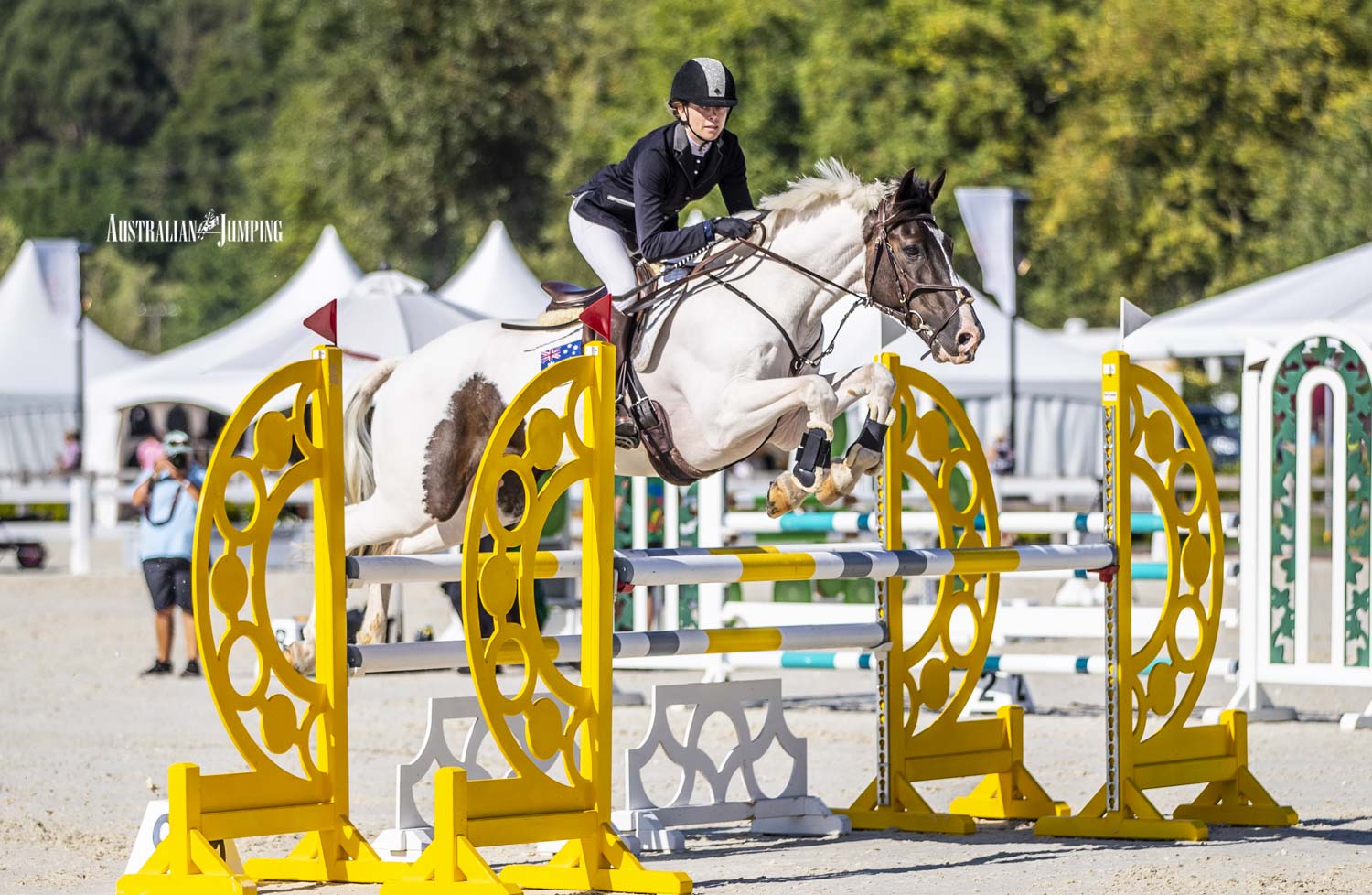 Lawson rose to the occasion, going clear in 36.85 seconds to slot into provisional fourth place. With seven combinations to follow, hanging on to this position was always going to be a challenge. As it transpired, of the seven combinations following Lawson, only two were able to record faster clear rounds, pushing the Australian back to sixth place in the class.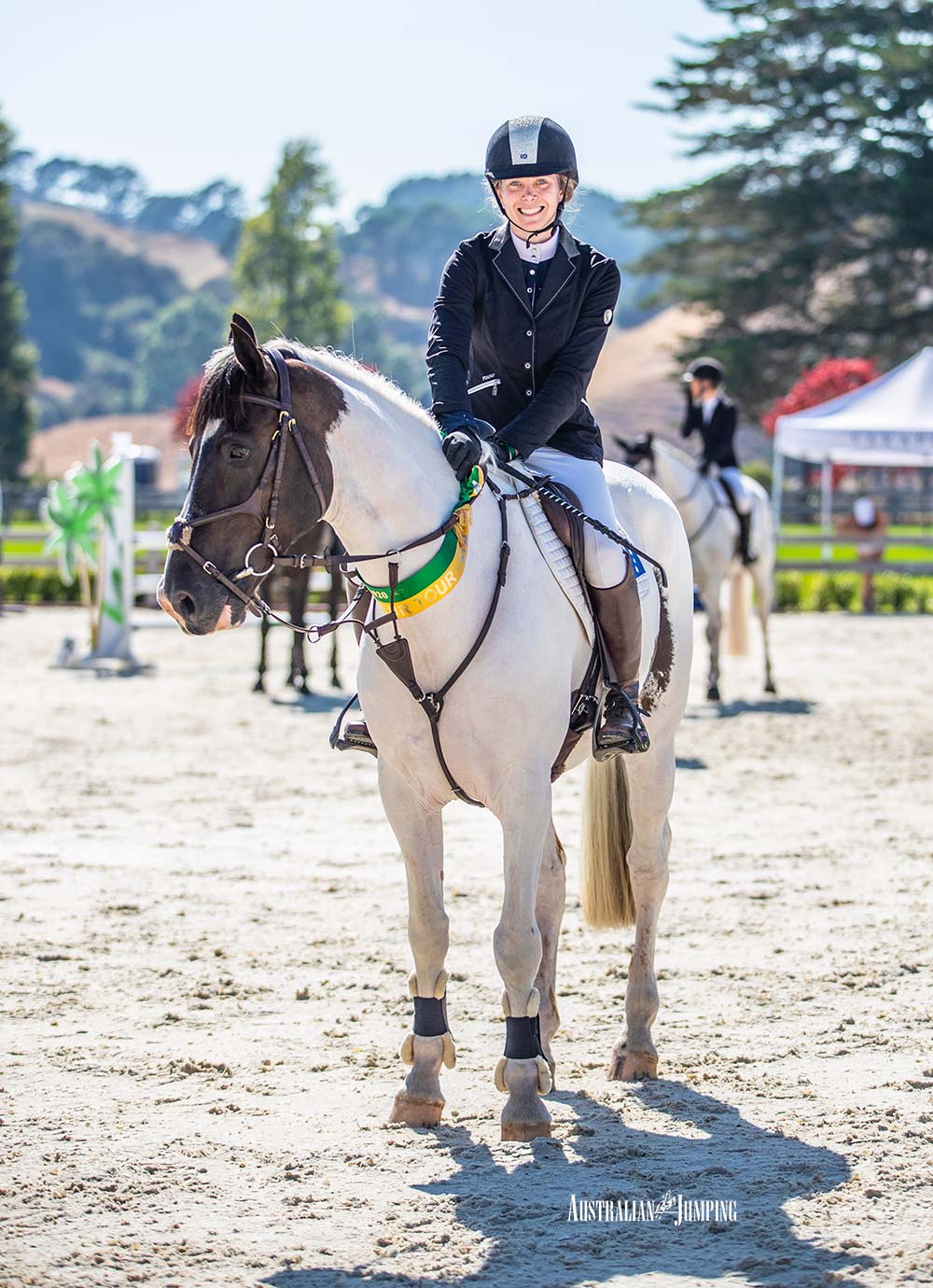 The win in the class went to New Zealander Rachael Bentall and SB Smokescreen. Sharon Klijn backed up her 2nd place in the First Qualifier by again coming second on Mizta Frosty while New Zealander Anna Kincheff riding Red Socks came third.
After the class, Australian Jumping caught up with Lawson to learn a little bit more about her and how she is enjoying her experience in New Zealand. Lawson, who trains with Elliot Reeves in the NSW Southern Highlands said that the GAT is a great opportunity for Amateur riders. She said that she was enjoying competing against riders from around the world and that the social side of things was great, having already done some sight-seeing while here, with the thermal reserves of Rotorua being a highlight.
Advertisement


Lawson was a little disappointed with her performance in the First Qualifier as her and Paint Me A Picture were "going super" in this speed class before taking a couple of late rails, however, given it was only her third time aboard, it was a good effort. Speaking about her borrowed horse, Lawson said that he was "really genuine and very similar to her horses Buddy back at home and a nice fun ride."
When asked about the possibility of competing in the GAT in the future, Lawson said that she would definitely love to do another Tour and the whole experience had been fantastic. Regarding the GAT organisers, Lucy, Christian and Alex, Lawson said that they were "amazing" and that the whole experience had "exceeded expectations".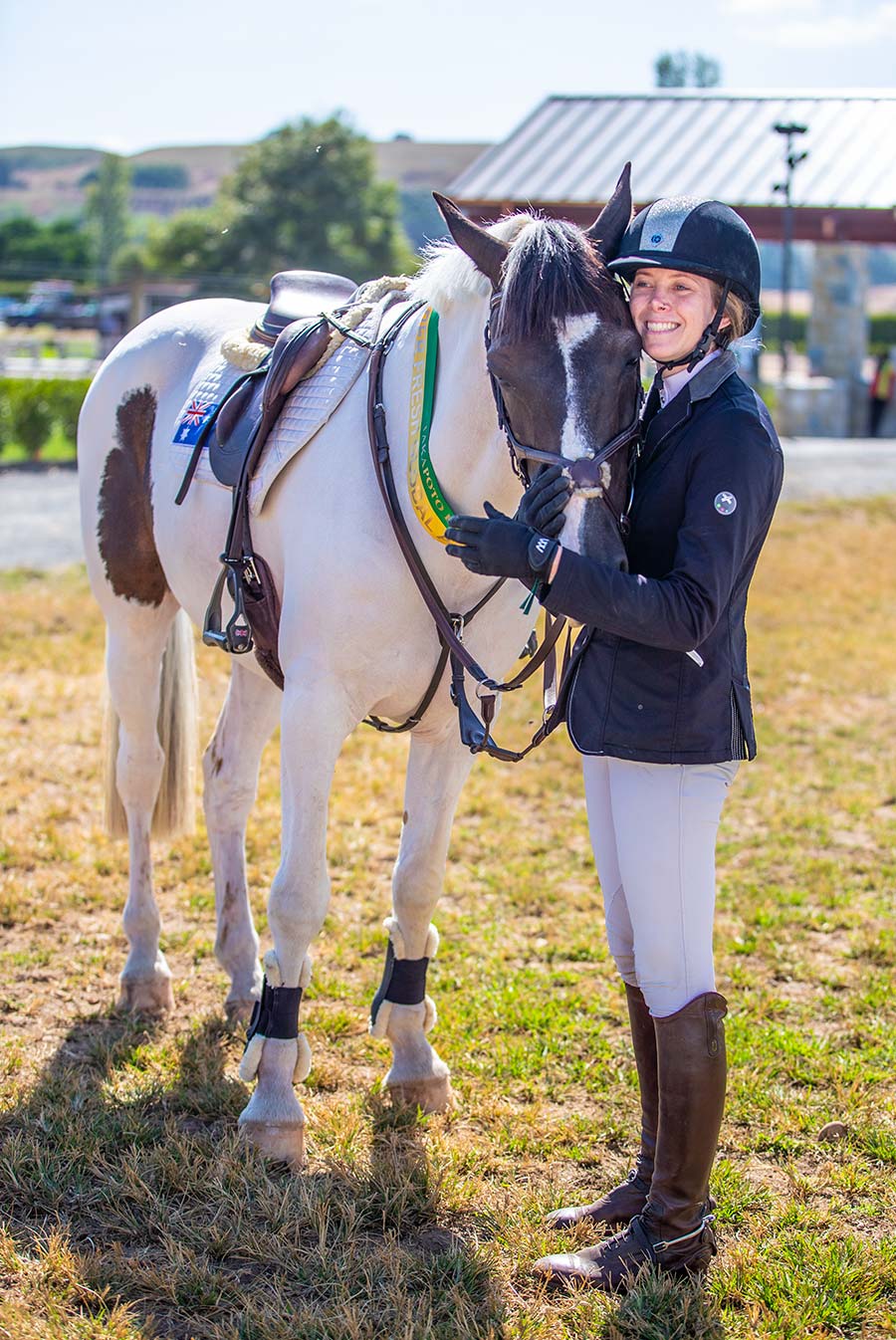 Australian Jumping wishes both Philippa Lawson and Annabelle Hoy all the best in tomorrow's GAT final.
The top six placegetters in this class were:
| | | |
| --- | --- | --- |
| PLACE | RIDER | HORSE |
| 1st | Rachael Bentall | SB Smokescreen |
| 2nd | Sharon Klijn | Mizta Frosty |
| 3rd | Anna Kincheff | Red Socks |
| 4th | Philippa Corcoran | Cardrona |
| 5th | Skye Loveridge-Easther | Detailed MSH |
| 6th | Phillipa Lawson | Paint Me A Picture. |
View Comments