Aussies dominate first Gold Tour Qualifier at Takapoto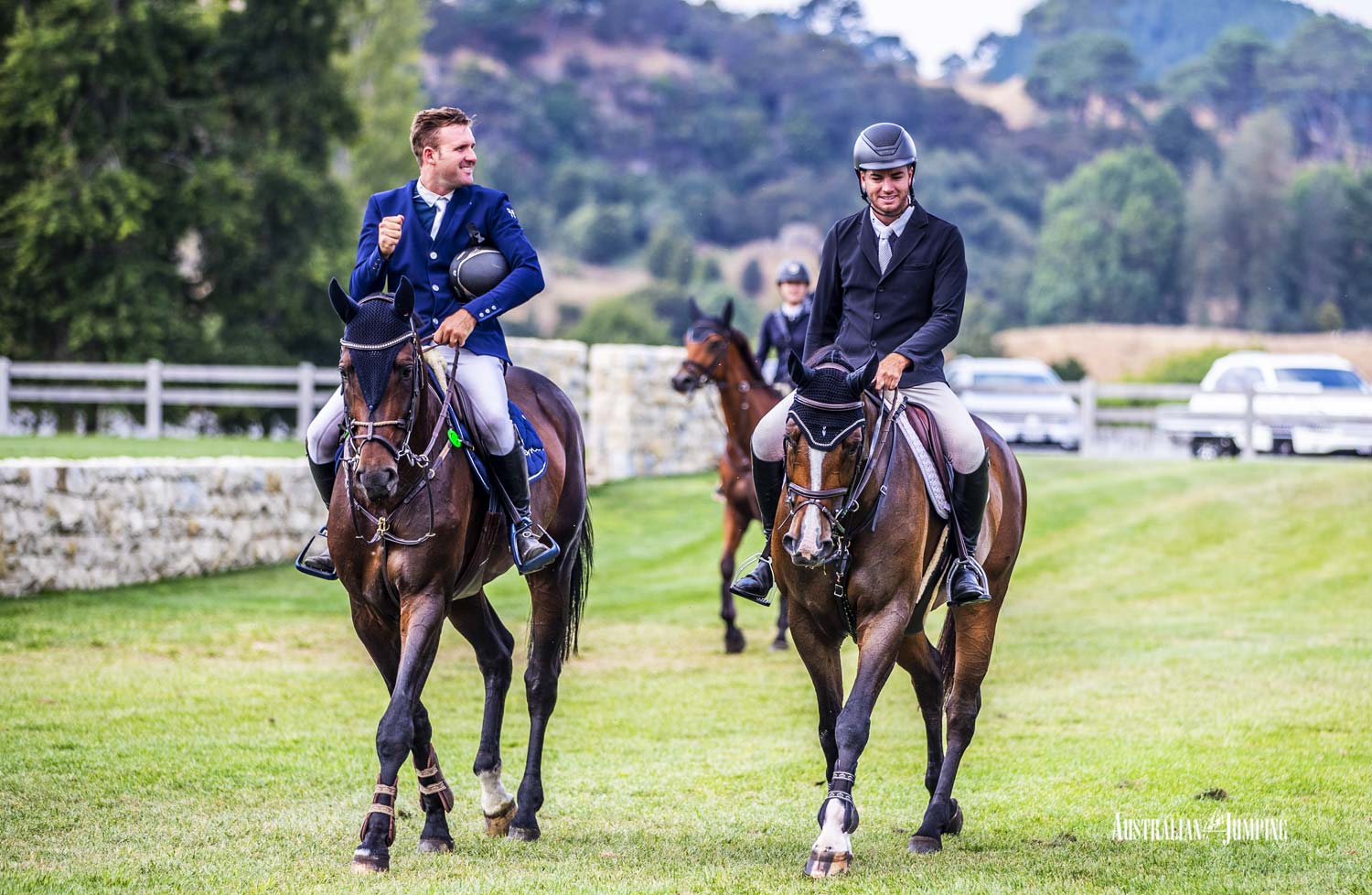 Australian Jumping
Visiting Australian combinations filled the top two podium positions in an action-packed Gold Tour First Qualifier, held at the beautiful Takapoto Estate on the shore of Lake Karapiro in New Zealand this afternoon. Following on from Australian success this morning, the class was taken out by James Arkins and the young stallion Eurostar, which is a horse on the rise following his win in the Mini-Prix class at the Australian Championships late last year. Sec ond place was filled by Tom McDermott and his superstar mare Elegance De La Charmille, who are having a great run of success in New Zealand, having taken out the Grand Prix class last Sunday.
Advertisement


A small but elite field of 24 combinations were entered for the class which was held on the manicured main arena at Takapoto around a course designed by visiting Frenchman Michel Ismalun. The field was a strong mix of 16 local combinations and eight visiting Australians so to come in second and third was a strong performance of which we can feel proud.
It took until the fifth combination on course, current Australian champions, Tom McDermott and Elegance De La Charmille before we saw our first clear round. Remarkably, four of the next five combinations also went clear, meaning that we had at least a five-way jump-off, however, none of the remaining 14 combinations were able to join them.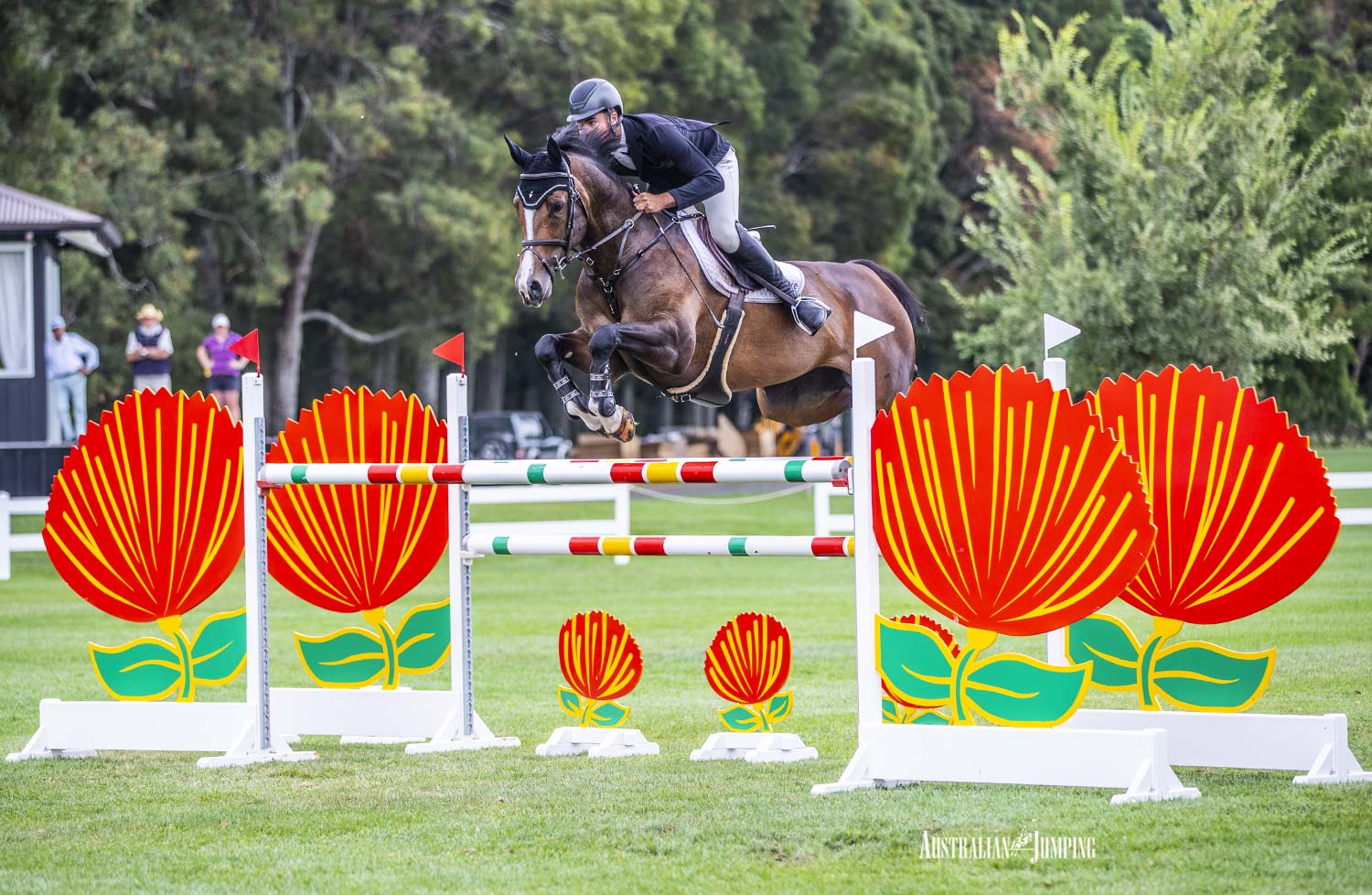 Tom McDermott and  Elegance De La Charmille
Going in the same order in the jump-off, McDermott and 'Charmille' were first to tackle the course. In their usual style, they raced around the course, going clear in 35.53, setting the benchmark. Next out was Nakeysha Lammers and her gelding Resolution, who were in it until the third fence when a rail meant they could not win. They went on to take a rail at the last as well, finishing on a total of eight. James Arkins and Eurostar were next. By the half way point they were clear, and to astute observers, appeared to be travelling possibly a little quicker than McDermott and 'Charmille'. By the end, those suspicions were justified as Arkins and Eurostar completed the course clear in 34.5 seconds, over a second ahead of McDermott.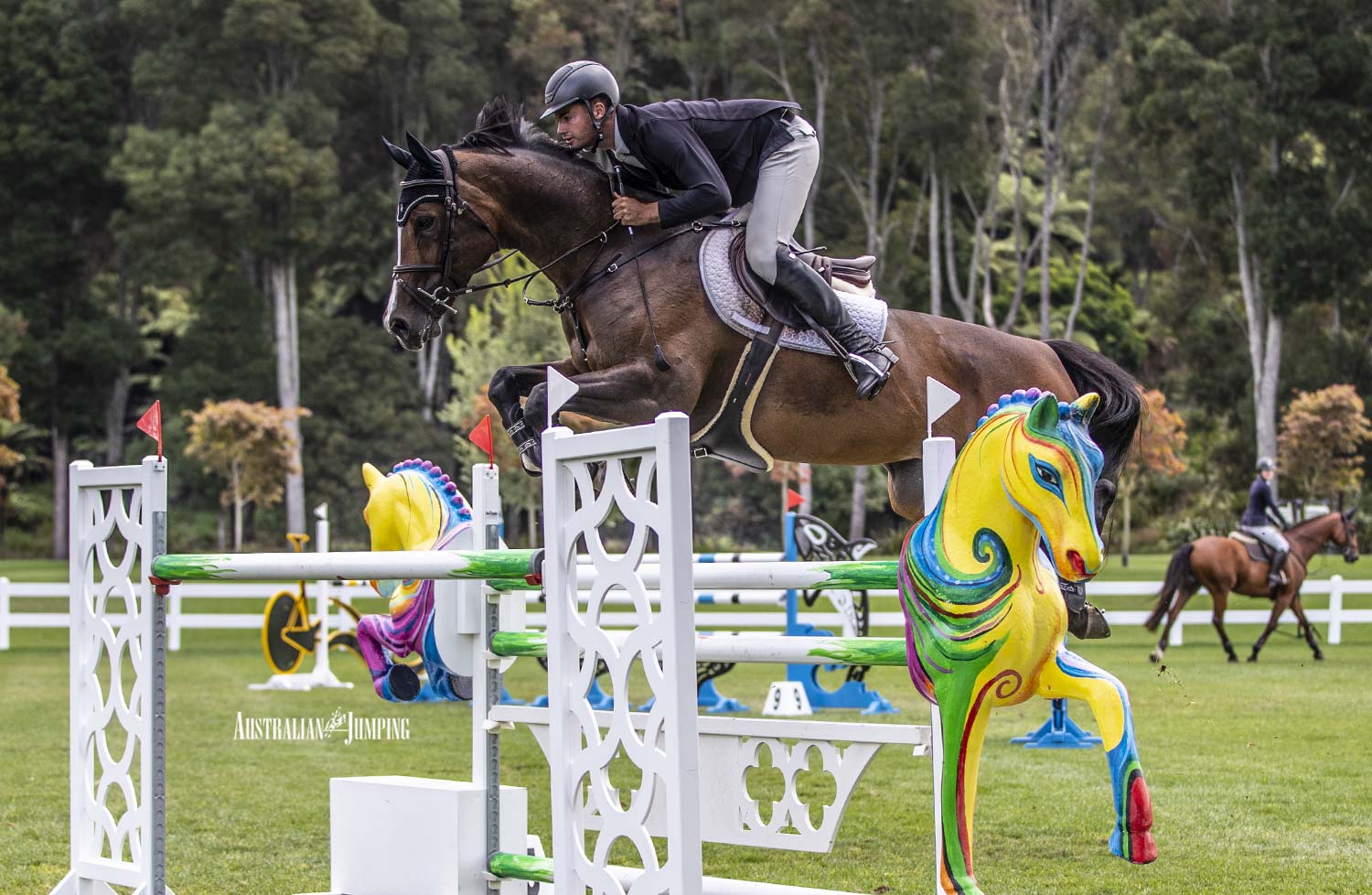 Tom McDermott and Elegance De La Charmille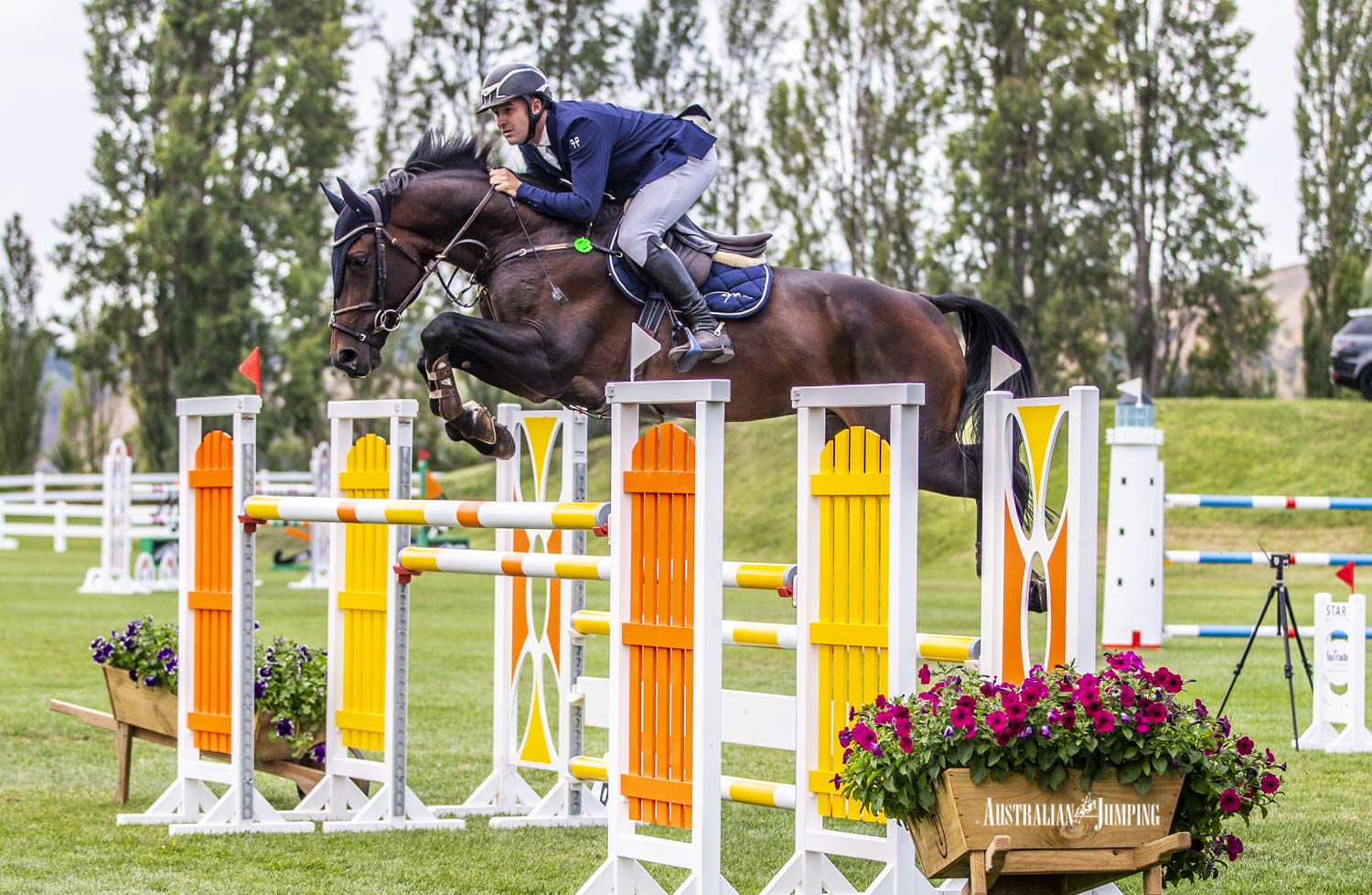 James Arkins and Eurostar
Next out was Logan Massie who came third in this morning's first Silver Qualifier, riding the gelding Intellect, however, a couple of rails put them out of contention. The last hope of the New Zealanders was Olympian Maurice Beatson and Mandalay Cove who have tasted success at Takapoto on previous occasions, however after an early rail and a couple of refusals, they were eliminated.
Advertisement


While we applaud the success of Arkins and McDermott, the other six Australians competing finished as follows:
Paul Brent and Fontaine Blue VDL – 12th
Amanda Madigan and Diamond B Vivienne – 13th
Kate Hinschen and Finch Farm Cadel – 14th
James Paterson-Robinson and Galliano MS – 16th
Amber Fuller and CP Aretino – 18th
Izabella Stone and Lincoln MVNZ – 21st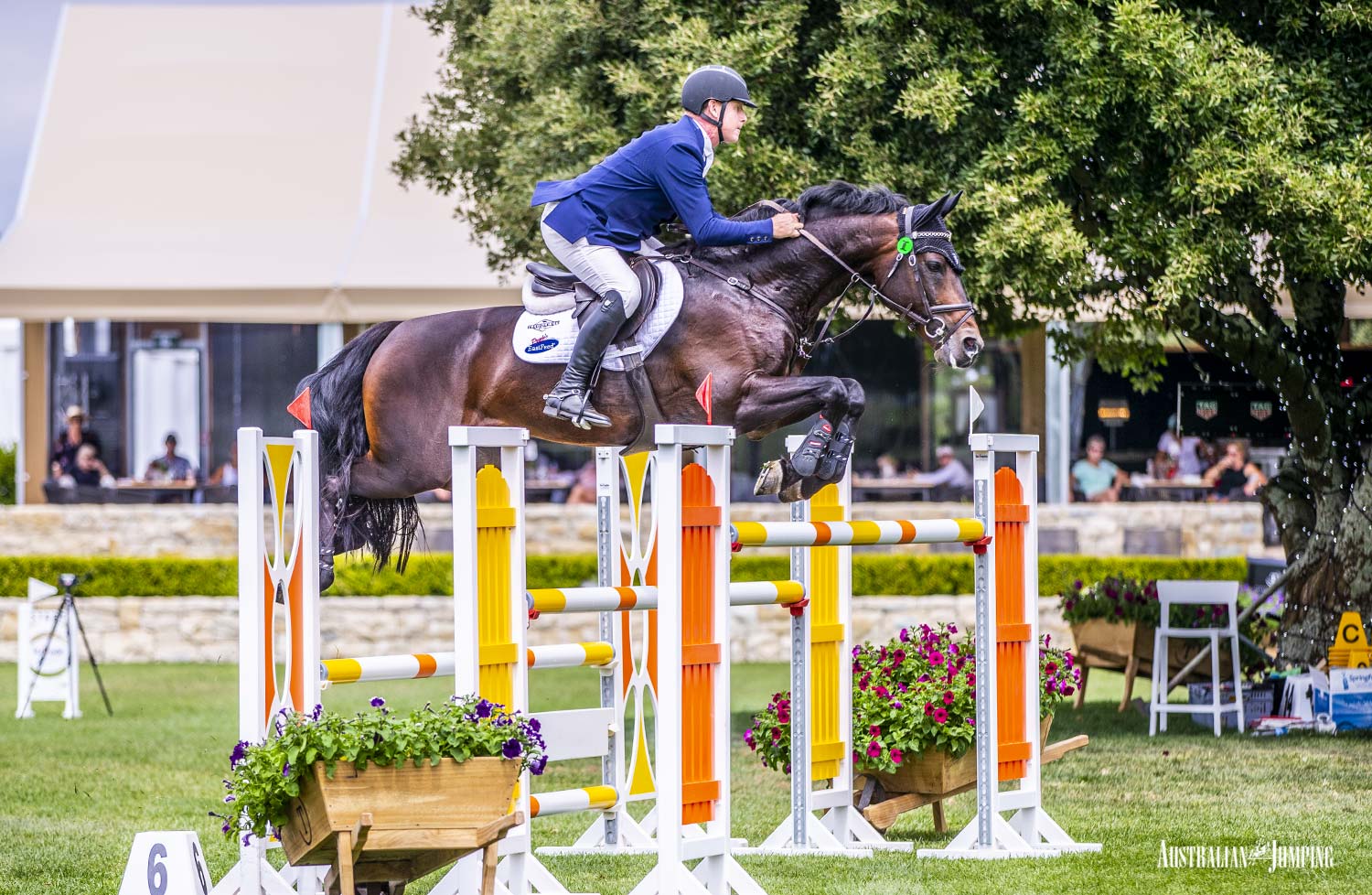 Paul Brent and Fontaine Blue VDL
At the presentation, Arkins expressed his joy at winning, mentioning that competing at Gold Tour level was a big step up for Eurostar. Having qualified for Sunday's final and a shot at the over $100K (NZD) on offer, McDermott said that he would be resting his mare from the second qualifier to save her for the final. Australian Jumping wishes all the Australian combinations in Sunday's final the very best of luck and we know they will do us proud.
The top eight placegetters in this class were:
| | | |
| --- | --- | --- |
| PLACE | RIDER | HORSE |
| 1st | James Arkins | Eurostar |
| 2nd | Tom McDermott | Elegance De La Charmille |
| 3rd | Logan Massie | Intellect |
| 4th | Nakeysha Lammers | Resolution |
| 5th | Maurice Beatson | Mandalay Cove |
| 6th | Brooke Edgecombe | LT Holst Andrea |
| 7th | Oliver Croucher | Waitangi Surf |
| 8th | Annabel Francis | Carado GHP |
View Comments