Aussies making their mark on FEI rankings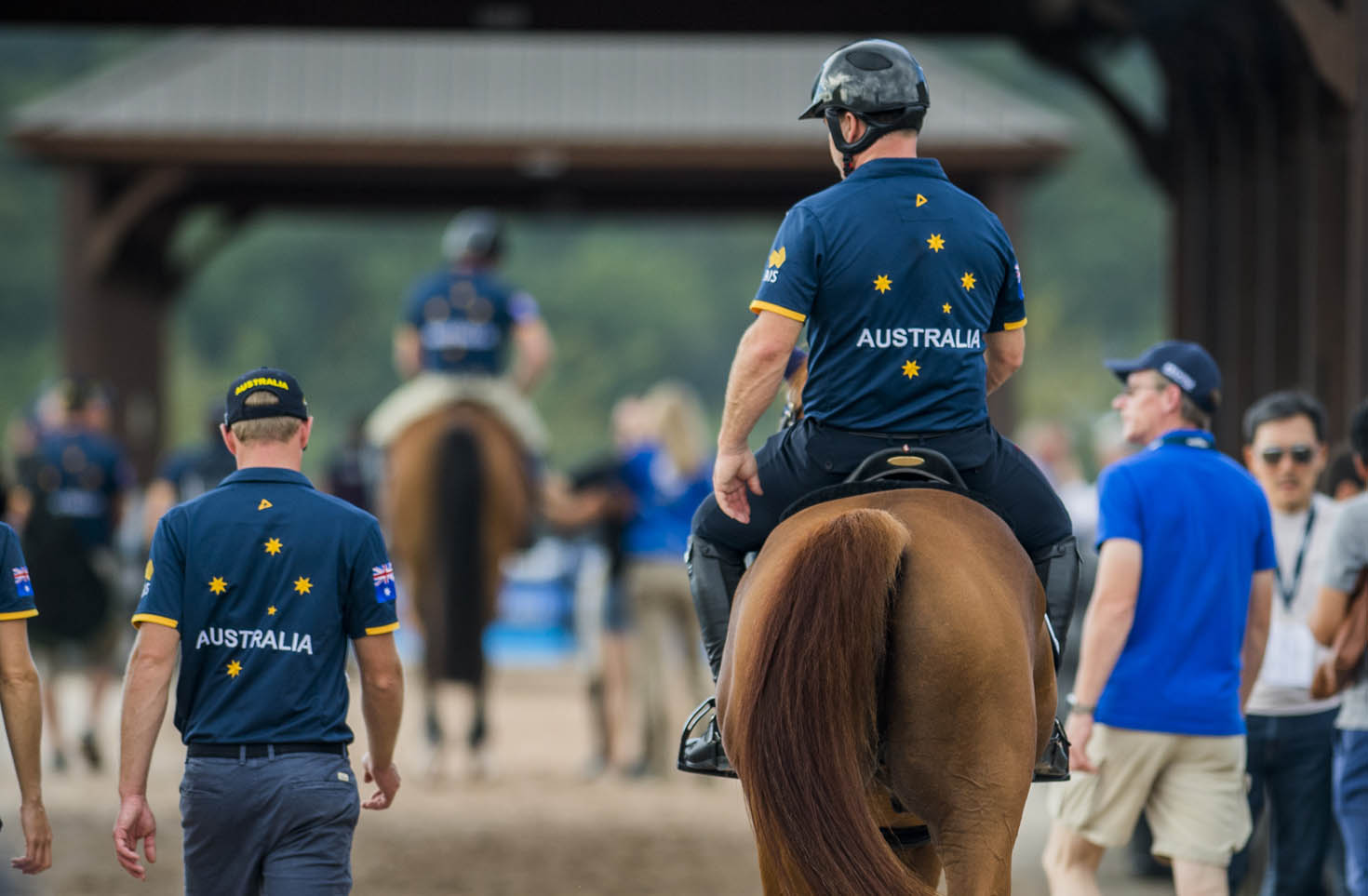 Equestrian Australia
We are almost at the end of 2018 and what a super year it has been so far for the sport of jumping in Australia. We have seen some wonderful competition on Australian soil, with shows just getting better and better, giving our riders the opportunity to compete to international standards.
Overseas we have watched a number of Aussies in major events such as the Longines Masters, the Longines Global Champions Tour (LGCT), the Rolex Grand Slam, the World Cup Jumping Final and of course the World Equestrian Games (WEG).
Advertisement

Our riders have not only competed in these top level competitions – they have shown the international jumping community that we are a force to be reckoned with. Edwina Tops-Alexander has had a great season in the LGCT, setting herself up for the massive Prague Playoff's this month – the richest showjumping event in history with an unprecedented 12 million euros in prize money.
Jamie Kermond and Billy Raymont represented us with such class at the Longines Masters in Hong Kong (Kermond 4th in the 1.60m Masters and Raymont 4th in the 1.45m Grand Prix) and then at the World Cup Jumping Final in Paris, finishing 26th and 32nd respectively.
Scott Keach and Rowan Willis made their mark in the US, winning and placing in CSI5*competitions in Ocala, Florida and at Spruce Meadows in Canada. Willis and Keach were joined by Kermond and Raymont in Tryon, North Carolina for the World Equestrian Games where, as a team, they finished 6th and qualified Australia for Tokyo 2020 – the best ever results by an Australian jumping team at WEG.
Advertisement

Below are the FEI Rankings as of the end of November 2018, where we now have two riders in the top 50 (Edwina Tops-Alexander and Rowan Willis) and another two in the top 500 (Scott Keach and Billy Raymont). These will change slightly as this months results filter through and we will keep you updated if there are any major changes.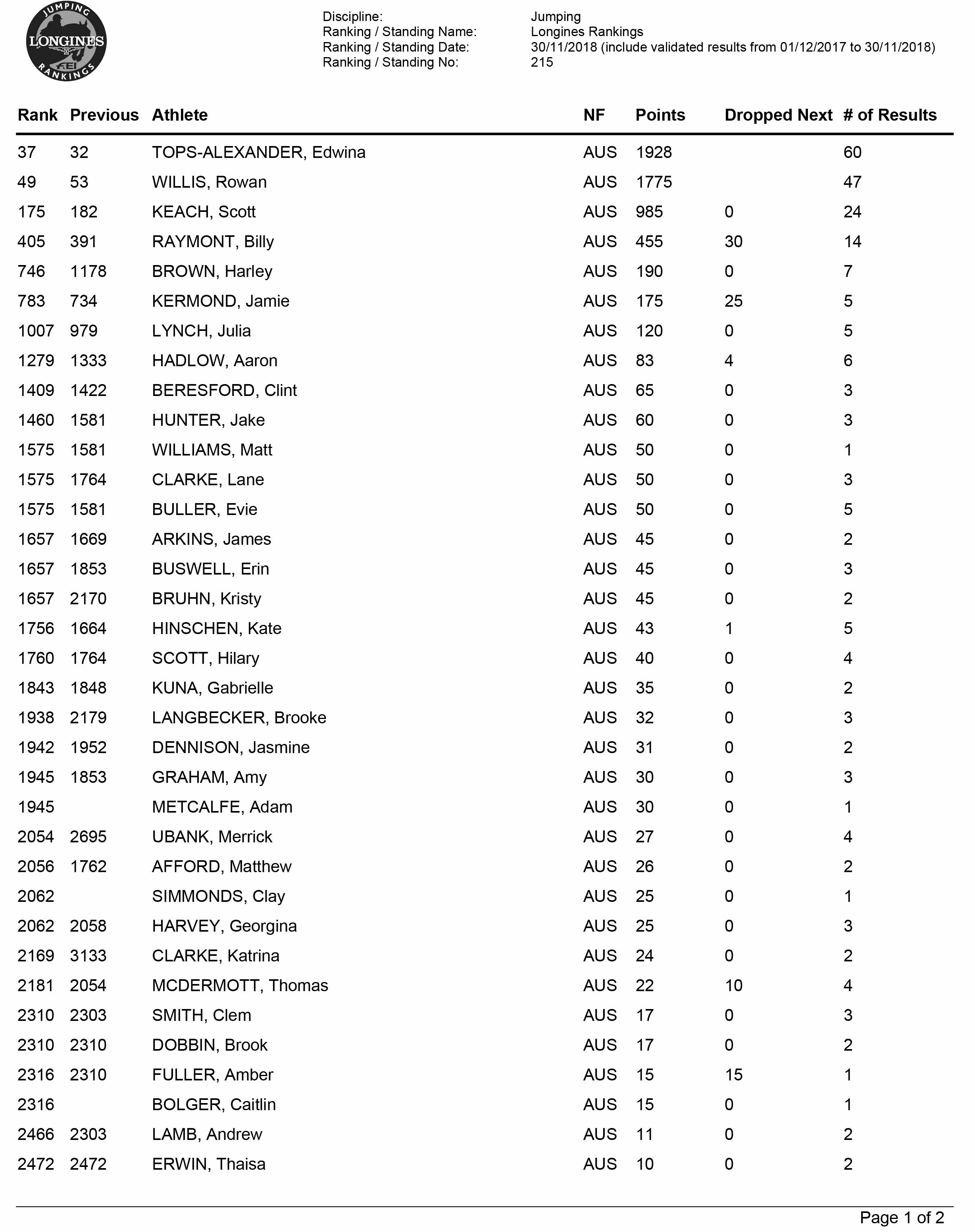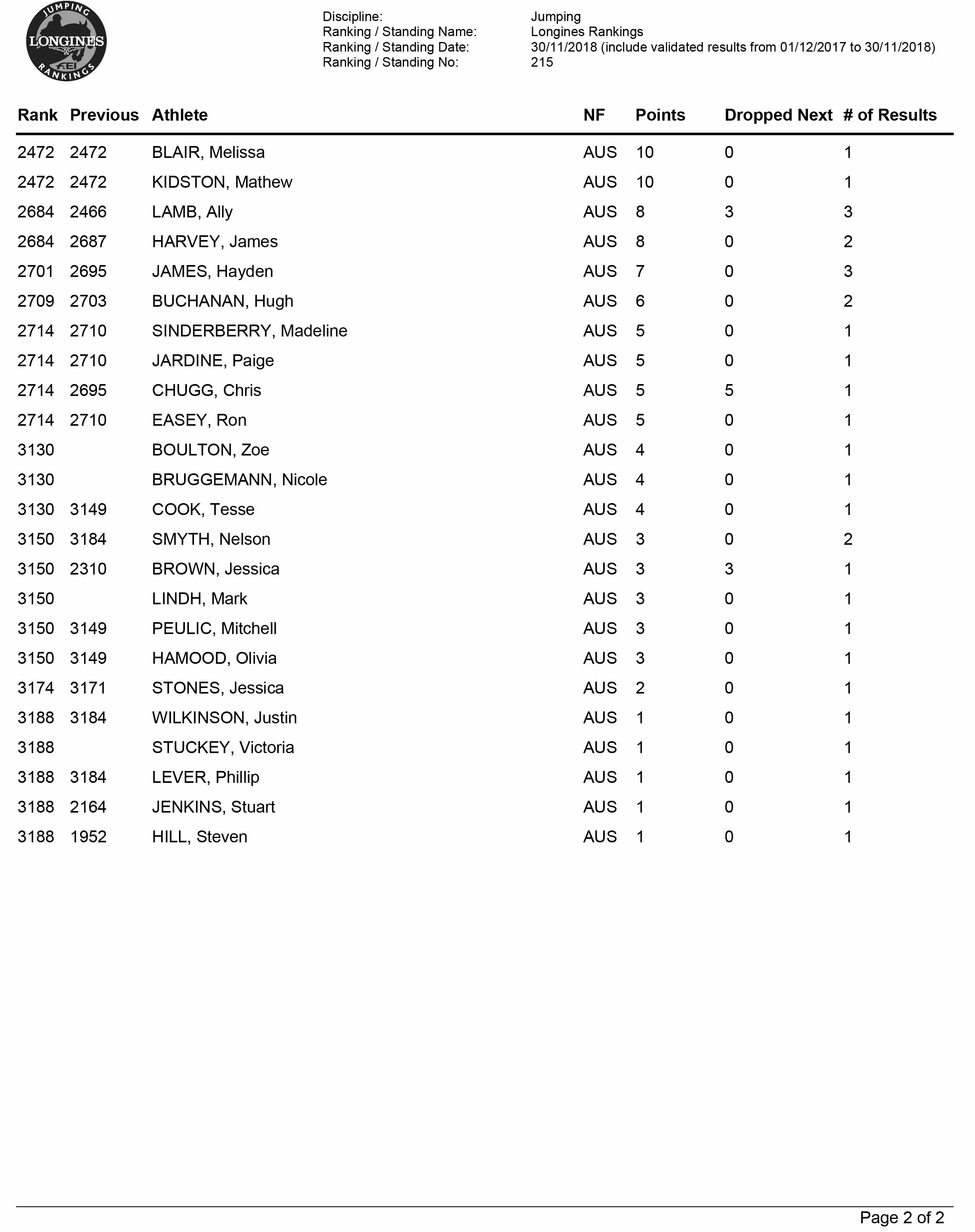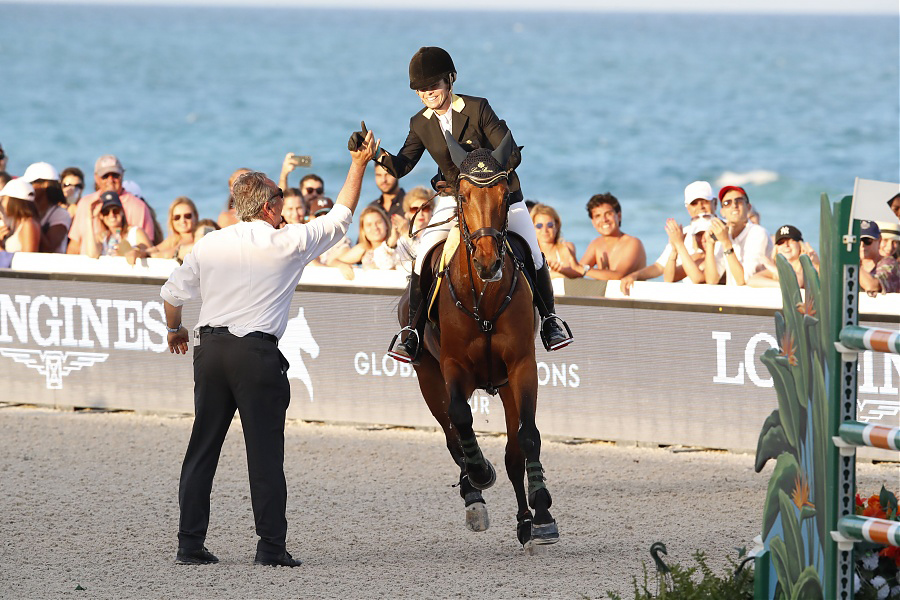 Edwina Tops-Alexander and California
View Comments