Aussies Meet in Mexico for Global Amateur Tour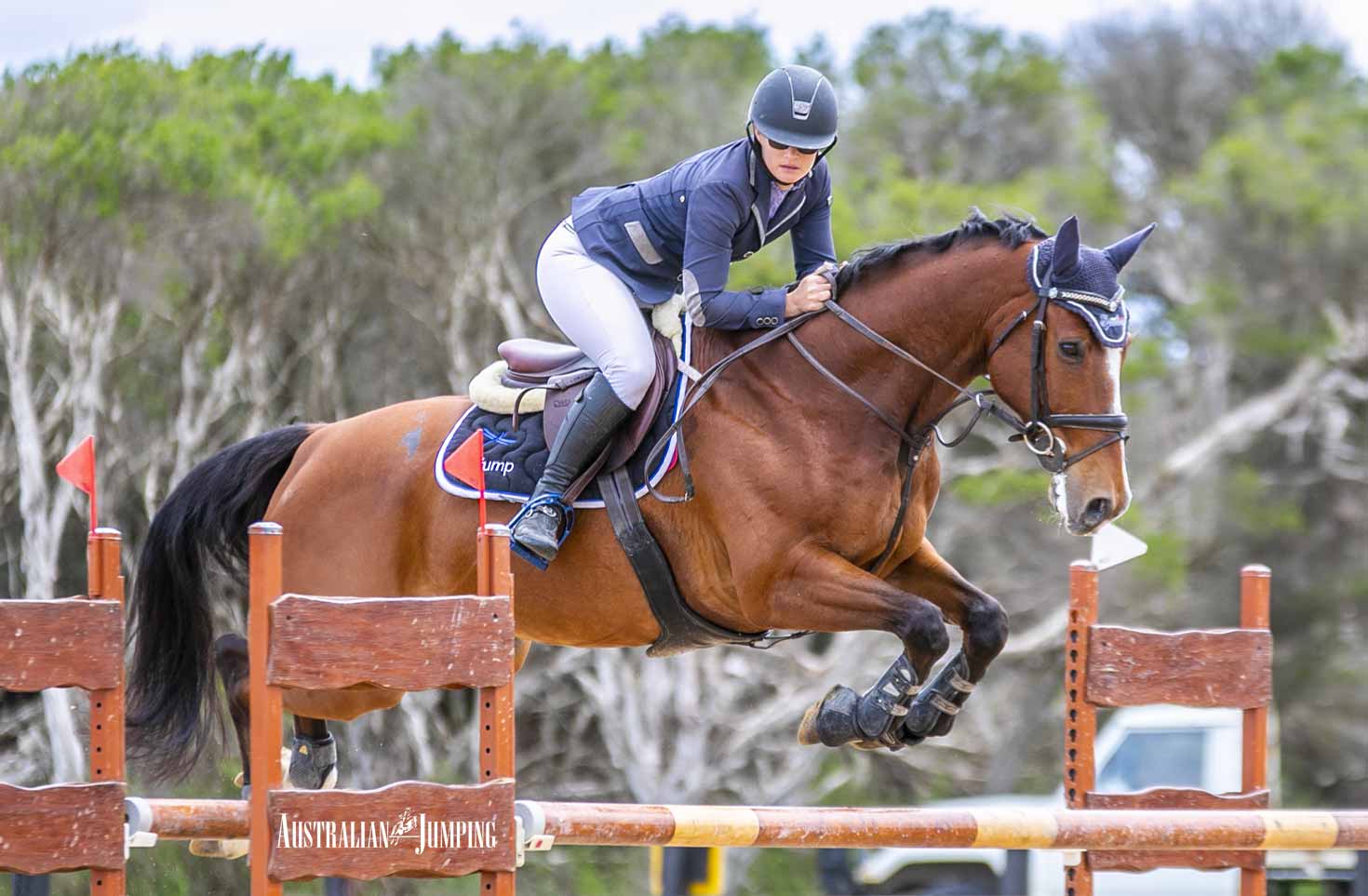 Australian Jumping
Above: Morgan Daniel
Source: Equestrian Australia and  Mia Craig
The Global Amateur Tour (GAT), founded by Lucy Olphert, Alexander Stefan Dattelkremer and Christian López Redetzki, was established to offer amateur riders across the globe the opportunity to compete internationally.
In 2018, events were held in Brazil and Argentina. Competition in 2019 started in February in New Zealand, with the second round to be held in Mexico next week. Other scheduled events for this year are in Morocco, Brazil, Argentina and Portugal.
The riders that will be representing Australia in Mexico are Daniel Bourne, Felicity Coucill, Mia Craig, Morgan Daniel and Mykaela Briggs. They will be riding borrowed horses, kindly loaned by one of Mexico's top Grand Prix riders.
Advertisement

Daniel Bourne, 31, from Victoria, has been riding from the age of 12, showing an interest in show jumping from the start. Having numerous naughty horses growing up, he now enjoys having a few nice ones! One of Daniel's current horses is a lovely 6yo mare that has been very consistent, placing in some futurity classes of late. He mainly has show jumping horses at home along with some breakers that he can do on-the-side, which keeps him busy.
Felicity Coucill began her riding career as a jockey in Western Australia, at a time when female jockeys were considered to be neither acceptable or competent —however she was very successful. She later rode professionally in Europe, with wins on the flat in both England and Ireland. Over the years Felicity has competed in most equestrian disciplines, but her favourite has always been show jumping. She is the Chief Show Jumping Coach at several local clubs, a registered Show Jump Course Builder and a Show Jumping Judge. Felicity still competes locally when she has the time and is looking forward to competing in the Masters' division at GAT.
Advertisement

Mia Craig originally started out in Eventing, but due to age restrictions at the higher levels, she decided to travel overseas at the age of 17, after completing Year 12 in Victoria. She did not return to riding until her mid-40s, when her daughter went to university and she took on her daughter's horse to keep it fit. Mia's competitive streak emerged and within a fortnight she was competing at 95cm in show jumping. Within six months, she was eventing at 2* level. Her son stole the horse, which put Mia on the sideline for the next four years, but she's out of retirement again to compete at GAT. A test run on a borrowed horse at Boneo this month saw her winning the 90cm and placing second in the 1m classes.
Morgan Daniel, 25, born in Queensland, began her riding career at a very early age. She rose through the stages of pony club, having success at State and National levels, then continued on to EA competition, where she had much success in junior and young rider classes. Later she worked for Merrick Ubank, one of Australia's top Show Jumping riders. She achieved such titles as Aquis Champions Tour Amateur Champion, Gatton World Cup Amateur Champion and her biggest achievement to date, winning all three Amateur classes at Australian Show Jumping Titles and taking out the Australian Show Jumping Amateur Title 2018.
Mykaela Briggs, 23, was born and raised in Tasmania. Horses were not part of her parents' lives, but from a young age, she wanted a pony. She finally got one at the age of six and has never looked back. Winning numerous junior and young rider state titles, as well as national placings, Mykaela represented Australia in New Zealand in 2014 as part of the young rider team. Competing internationally has been something Mykaela has always wanted to do but didn't know where to start. She is very grateful for the opportunity the Global Amateur Tour has presented to her.
Chefs d'Equipes Lucy Olphert and Sally Elwell are responsible for the coordination and representation of the Australian team.
Around 100 riders from 15 countries will compete in the Mexican leg of the Global Amateur Tour. Those countries are:
Argentina
Australia
Brazil
Chile
Colombia
Cuba
Germany
Mexico
New Zealand
Panama
Peru
Portugal
Spain
Switzerland
Venezuela
The Australian team are proudly supported by Saddleworld and Pryde's Easifeeds, as well as their own personal sponsors.
Please visit the website to learn more about the founders, riders, competition legs and how you too could participate!!
https://www.globalamateurtour.com
View Comments