Australian bred World Cup horse Fairview Aliquidam 2nd in the CSI5* 1.45m at LGCT Cascais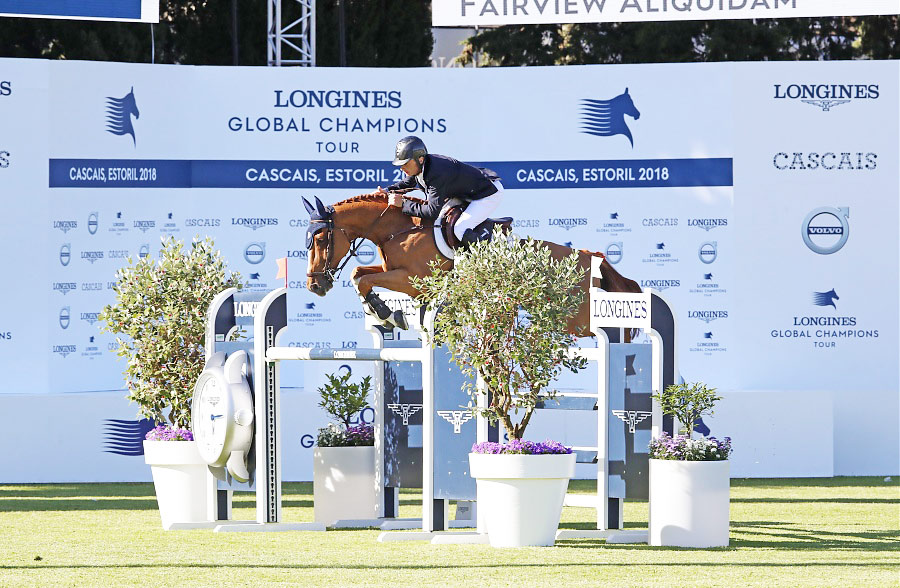 Stefano Grasso/LGCT
Fairview Aliquidam (Johnte) owned by Queensland showjumpers Becky and Stuart Jenkins was sold to Denis Lynch from Ireland earlier this year. Putting in a great performance at his first European show in Wiesbaden – Lynch and Johnte placed 3rd in two of the CSI4* classes. They continued their form last weekend, competing at their first Longines Global Champions Tour (LGCT) event together in Cannes with a 4th place in the CSI5* 1.45m. This week they headed to Cascais where they again made it through to the jump-off in the CSI5* 1.50m, finishing in 6th place and yesterday finishing an impressive 2nd in the CSI5* 1.45m.
Fairview Aliquidam joins an ever-growing list of top Australian horses now competing very successfully for new riders in Europe. Bred by Adam & Heidi Meller, this 11 year old gelding is by Alimo out of Tara ni Quidam and  was purchased by Stuart Jenkins as a young horse and brought along. The horse was spotted by Lynch on the live stream when competing in New Zealand with Stuart on board as part of an Australian world cup team. He was purchased sight unseen and arrived in Europe in May.
See the table below for his results in Europe so far.
Congratulations to Becky and Stuart Jenkins for bringing along this lovely horse and for helping to raise the profile of Australian bred jumpers.
| | | | | | |
| --- | --- | --- | --- | --- | --- |
| Date | Show | Event | Ht | Rider | Place |
| 15/06/2018 | Cascais | CSI5* GCT/GCL | 145 | Denis Lynch | 2 |
| 16/06/2018 | Cascais | CSI5* GCT/GCL | 150 | Denis Lynch | 6 |
| 08/06/2018 | Cannes | CSI5* GCT/GCL | 145 | Denis Lynch | 4 |
| 08/06/2018 | Cannes | CSI5* GCT/GCL | 150 | Denis Lynch | 17 |
| 07/06/2018 | Cannes | CSI5* GCT/GCL | 145 | Denis Lynch | 22 |
| 27/05/2018 | Nörten-Hardenberg | CSI3* | 160 | Denis Lynch | 25 |
| 26/05/2018 | Nörten-Hardenberg | CSI3* | 150 | Denis Lynch | 11 |
| 25/05/2018 | Nörten-Hardenberg | CSI3* | 145 | Denis Lynch | 26 |
| 20/05/2018 | Wiesbaden | CSI4* | 150 | Denis Lynch | 3 |
| 19/05/2018 | Wiesbaden | CSI4* | 145 | Denis Lynch | 33 |
| 19/05/2018 | Wiesbaden | CSI4* | 150 | Denis Lynch | 3 |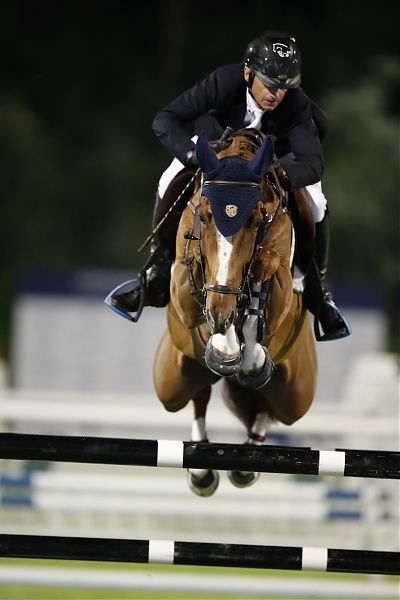 Stefano Grasso/LGCT
View Comments