Australian Junior Jumping Team wins FEI Nations Cup in Beijing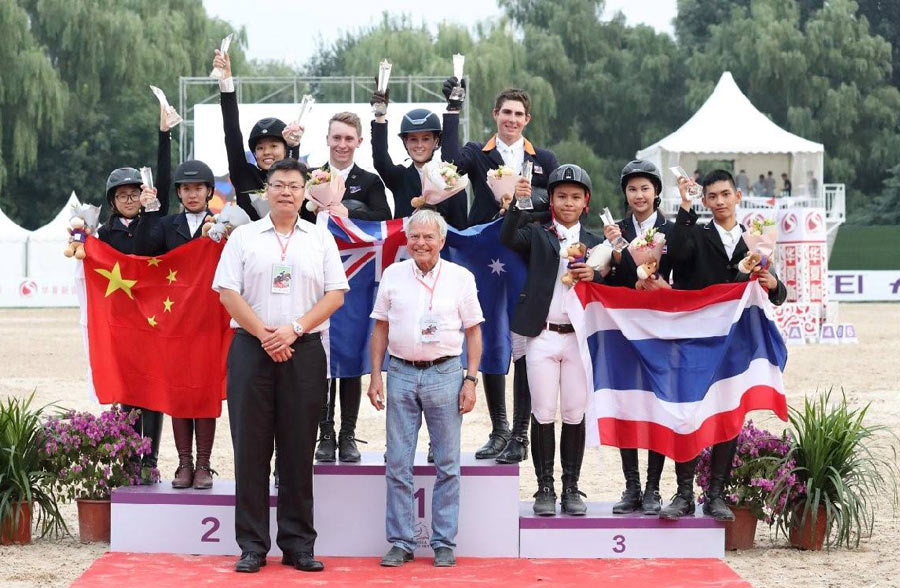 Equestrian Australia
Source: Equestrian Australia
History was created at the weekend with the Australian Junior Jumping Team winning the FEI Nations Cup (CSIO J&Y) at Chaoyang Park in Beijing.
It's the first time an Australian Junior team has competed in an FEI Nations Cup Jumping event.
On borrowed horses, the team of Clay Simonds, Conor Reed and Amelia Douglass all jumped clear to beat the Chinese team by 34 faults.
Chef/Coach Clive Reed said; "We are all doing cartwheels here it's really exciting."
The top three final team placings were;
1st Australia
2nd China
3rd Thailand
Advertisement

Amelia Douglass, from Glossodia NSW, said, "I felt honoured to be part of the Australian team at the Junior Nations Cup in Beijing. The event organisers and the team horses were great and I enjoyed meeting other riders from around the world".
Her South Australian team mate Conor Reed, who is the son of the Chef/Coach Clive, said 'Not only did the event exceed all expectations in terms of facilities and horses, it was incredibly well run and organised to perfection."
"The Nations Cup was fantastic, the Australia riders rode very well and Clay (Simmonds) was exceptional, overcoming difficulties out of his control to perform extremely well in the Nations Cup and Grand Prix. Loved the event and would definitely come back should the opportunity present itself," said Reed.
Advertisement

All the way from Bourke in Outback NSW, Clay Simmonds said the outcome was a huge thrill,"It was an unreal event all the facilities were great and well managed. The horses were all European bred so we couldn't have got better horses to compete. I am so thankful to be given this opportunity and congratulations to the other two Australian riders Conor Reed and Amelia Douglass they both rode exceptional over the three days of competition".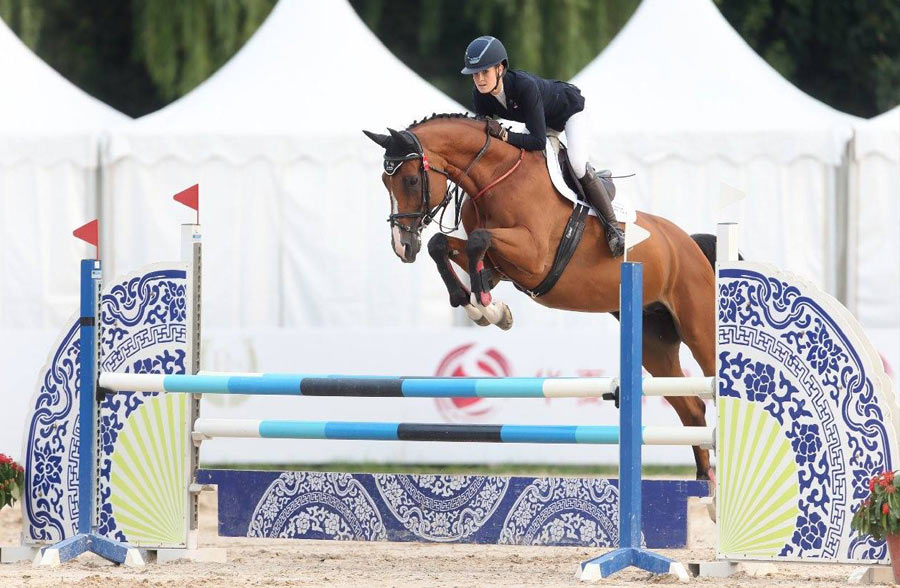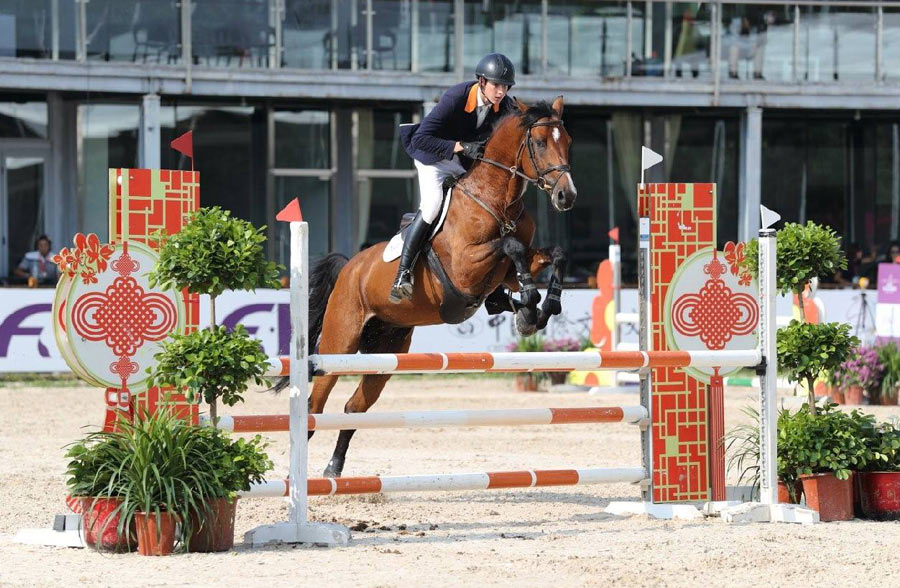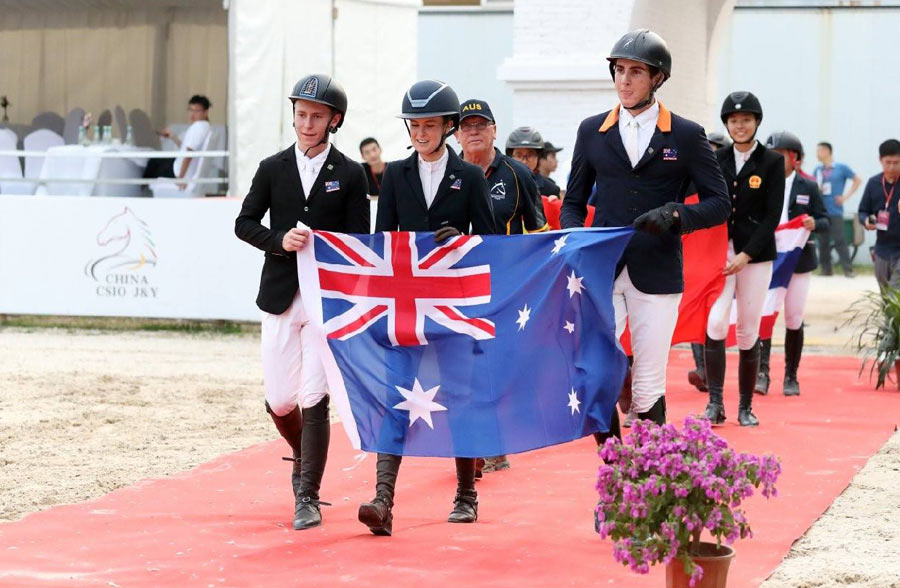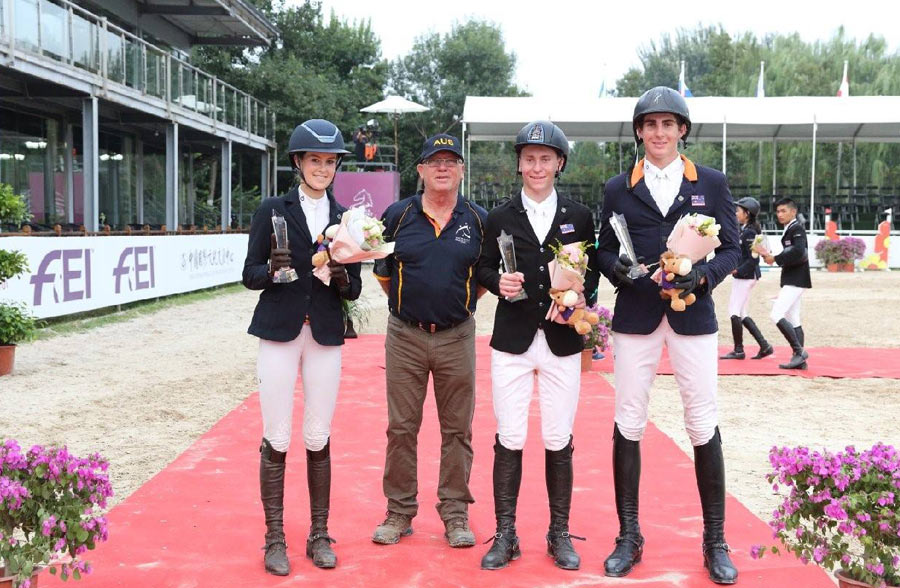 View Comments