Billy Raymont and Anton take World Cup win at the Boneo Classic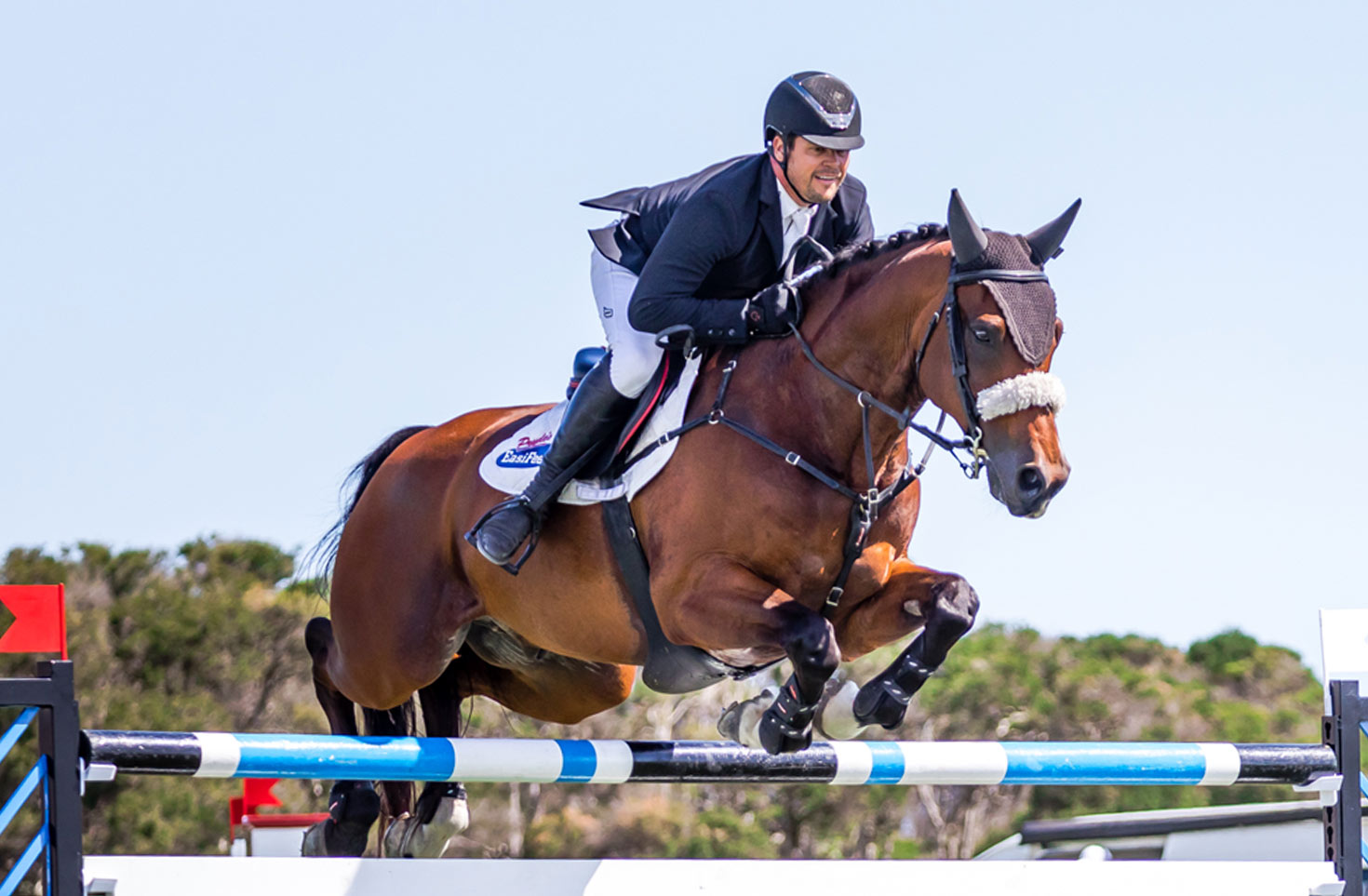 One Eyed Frog Photography
Article by David Everingham
The final and feature event on the Boneo Classic Jumping programme for 2019 was the penultimate round of the Australian 2018/19 World Cup Qualifying Series. As we come to the end of the series, the race is now well and truly on for the top positions.
The Glenn Robertson Smith Partners World Cup Qualifier saw a field of 20 riders, which included four of the leading twelve riders in the league table. This meant that strong performances from them would further consolidate their positions towards the top of the league. Alternatively, it would give some of those further down the table the opportunity to stake their claim late in the series.
Advertisement

The course, designed by David Sheppard proved to be challenging for most of the field. Only five of the twenty starters recorded clear rounds, the fastest of which was Australian WEG representative Billy Ramont and Anton in a time of 80.88 seconds. In order to make up the minimum number of twelve participants in the second round the five clears were joined by the five 4-faulters and the two fastest 8-faulters.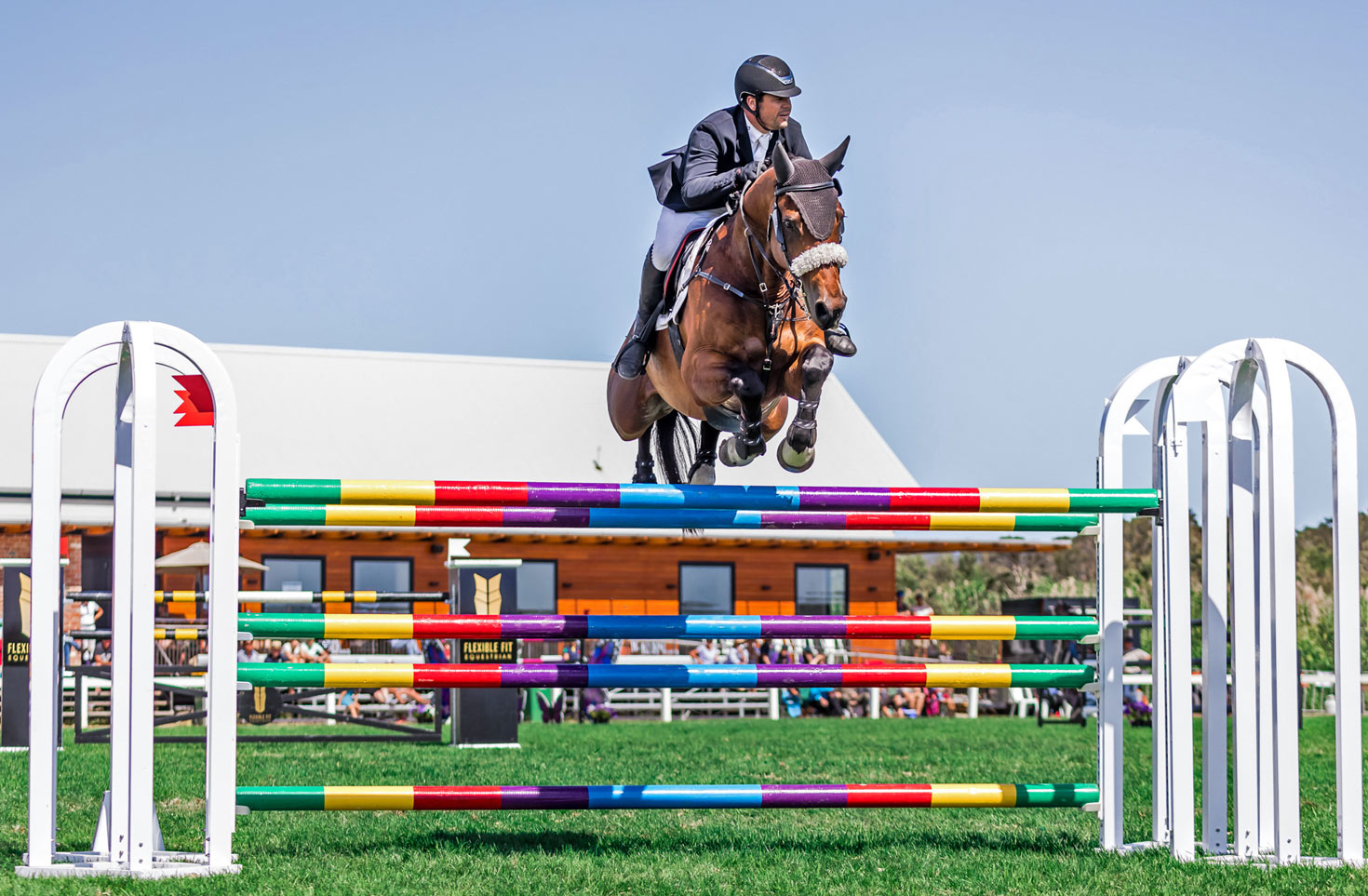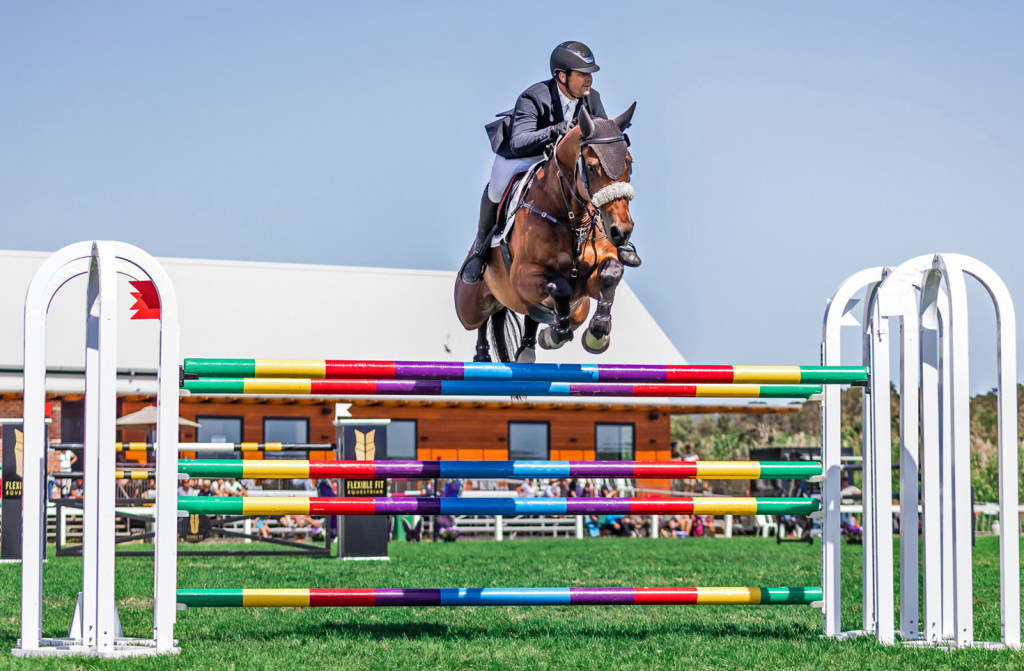 Billy Raymont and Anton. Photo credit: One Eyed Frog Photography
First out in the second round was Nelson Smyth and Laurel Glen Lucky Time, who this time went clear to remain on a total of eight penalties. Next out was the current second place holder in the league table Kate Hinschen and Finch Farm Cadel, who added four penalties to finish with a total of twelve.
First of the 4-faulters was the current Australian Senior Champion, Amber Fuller and CP Aretino, who took two rails to finish on twelve faults. Current World Cup table leader Aaron Hadlow and Vahlinvader were next. They took one rail to finish with a total of eight penalties, however, this was enough for them to take the provisional lead.
Young NSW rider Madeline Sinderberry was next out, riding Oaks Kosmo. They took a rail to total eight penalties, however, their fast time took them to the provisional lead. Fellow young NSW rider Clay Simmonds on Oaks Castanza followed, however two rails put them out of contention.
Melbourne Royal World Cup round winner, Jasmine Dennison and Nicolossi were next to tackle the round 2 course. They too, took two rails to end up on twelve penalties and were out of contention.
Now it was time for the clear round riders from Round 1 to have their fun. First out was Equitana Grand Prix 2018 champion, Steven Hill, riding Yalambis Bellini Star, who took a single rail to total four penalties and take the provisional lead. Mt Gambier rider Kristy Bruhn, riding Jack was next, however, three rails meant that they were out of contention for the win. Victorian rider Andrew Lamb and CP Argento did what none of the others before him had been able to achieve – a second clear round – which placed him first, with only two combinations to go, assuring himself of a podium finish.
Penultimate combination, the in-form Brook Dobbin and Equador MVNZ, were unable to repeat their first round clear with a single rail placing them in third place, with just one combination to go.
Anton, with Billy Raymont aboard entered the arena with a clear understanding of what was required to win. If they could go clear, they would place no lower than second. Ride clear in less than 55.70 seconds and the win would be theirs. Raymont attacked the course with confidence and speed, and rode a very nice clear round in 49.90 to take the win by almost six seconds. Two clear rounds and in each case the fastest clear round meant that Raymont and Anton were clearly the best combination on the day and deserved winners. The first six placegetters in this class were:
| | | |
| --- | --- | --- |
| PLACE | RIDER | HORSE |
| 1st | Billy Raymont | Anton |
| 2nd | Andrew Lamb | CP Argento |
| 3rd | Steven Hill | Yalambis Bellini Star |
| 4th | Brook Dobbin | Equador MVNZ |
| 5th | Madeline Sinderberry | Oaks Kosmo |
| 6th | Aaron Hadlow | Vahlinvader |
View Comments