Brilliant performance by Aussies in $2.5M 1.70m Rolex GP at Spruce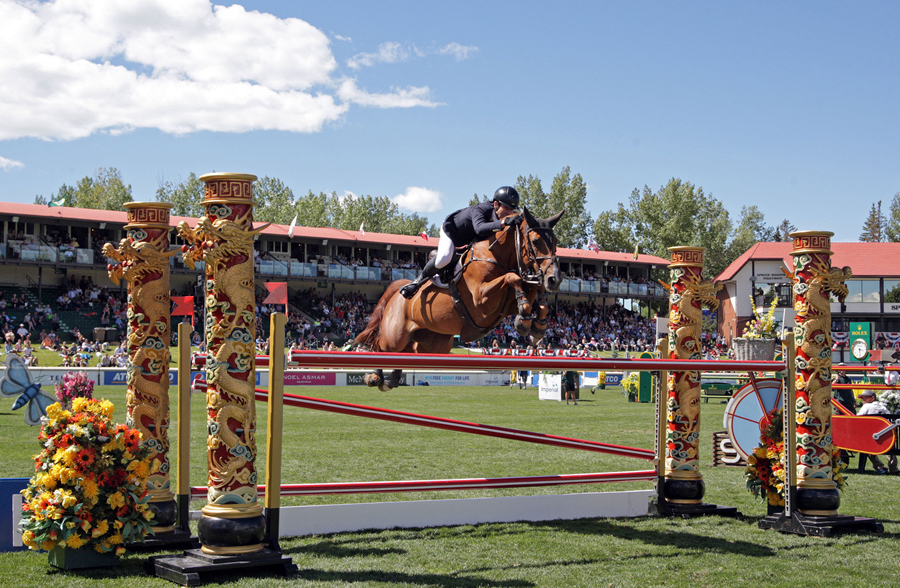 Sportfot
The CP International at Spruce Meadows, presented by Rolex as part of their Grand Slam Tour, is the largest test on the international circuit. Course designer Leopoldo Palacios, a Venezuelan-native and a great friend to the sport here in Australia built a very testing course for the 27 riders representing 14 nations that were game to take on the massive course, maxing out at 1.70m. The limited number of fans that were allowed to attend were certainly going to be treated to the best of the sport.
Advertisement


The competition took place over two rounds and a jump off. The first round being a speed round against the clock. The top twelve competitors from the first round returned for the second round in reverse order of penalties, carrying their penalties forward. The second round over a shortened course was not against the clock, but had a time allowed.
Light rains over night had made the grounds perfect after a long hard summer, as Hilary Scott and Australian Warmblood Oaks Milky Way from Australia took on the always difficult position as the pathfinder on the course – being first out.  But what a round Hilary and 'Milky' had!
In their first ever Masters Grand Prix, we held our breath as they cleared fence after fence and crossed the finish line with time to spare in 85.61 (87.00 time allowed). Hilary was obviously delighted by their performance and rightly so!
With Hilary still the only clear, Katie Laurie and Django II were the next out Australia and put in a great effort but picked up 3 rails and 13 faults in a time of 89.82.
Directly after Katie, Rowan Willis and Blue Movie came out, with the mare performing superbly they delivered the second clear for Australia and only the second clear of the competition so far in the fastest time of 80.99 seconds – well under time!
After 14 riders, Katie and Rowan were still the only two clears until the 19th rider Canadian Mario Deslauriers with Bardolina 2 joined them. Almost at the end of the field, these three combinations were joined by Steve Guerdat and Venard De Cerisy, giving us a total of 4 combinations heading into Round 2 carrying zero penalties.
In Round Two, US jumping greats Kent Farrington and McLain Ward managed clear rounds to finish on their Round One score of 4 penalties.
Hilary Scott and Oaks Milky Way were having a brilliant second round until a miscommunication at the first double resulted in a refusal. They got right back into it, but unfortunately had two rails and some time penalties to finish on 11 Penalties in total.
Steve Guerdat and Venard De Cerisy delivered the first double clear and it was then all up to Aussie Rowan Willis with Blue Movie, the final combination on course. Sadly it wasn't to be their day, taking 2 rails for a total of 8 penalties.
So we leave Spruce Meadows today with Rowan Willis with Blue Movie in finishing 4th place, Hilary Scott and Oaks Milky Way in 7th and Katie Laurie and Django II in 2oth. A good day in the office for both combinations.
Advertisement


View Comments