Catching up with Amelia Douglass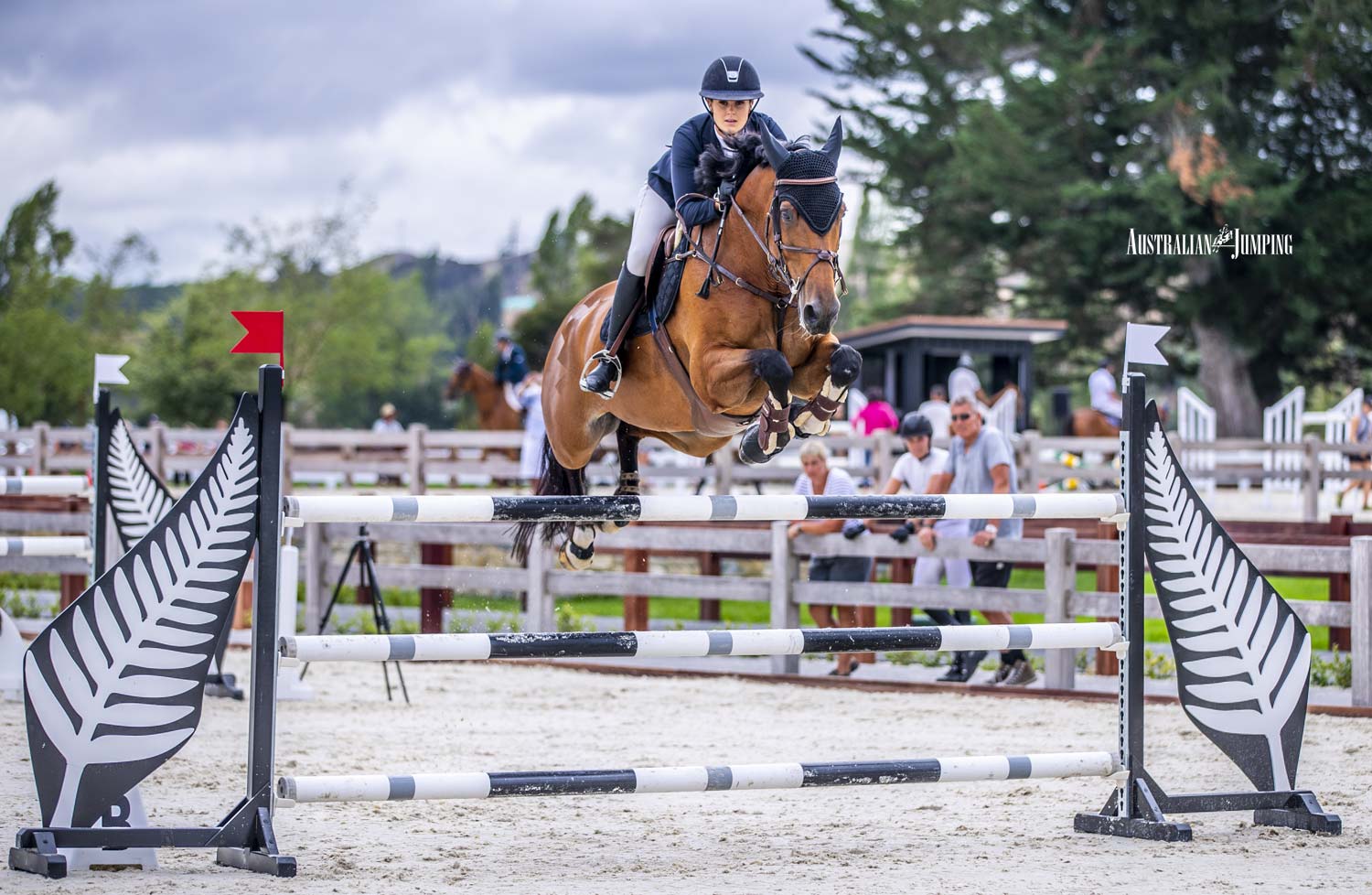 Australian Jumping
Above: Amelia Douglass and Sirius Du Granit in the Bronze Final at Takapoto Estate Showjumping earlier this year.
2019 was an exciting year for Amelia Douglass. With her team of wonderful horses, Amelia dominated the Young Rider scene in Australia, winning amongst other things, the Aquis Champions Tour Young Rider Final, the NSW Young Rider Title and three out of four Stal Tops Young Rider classes along the overall Series. Finishing off the year in style, Amelia was part of team Chatham Park – runners up in the Australian Jumping Teams League (AJTL) 2019 Series.
Advertisement


This year certainly started in a very promising way, when Amelia took three of her horses to Takapoto Estate Showjumping in New Zealand to compete alongside a number of our top Aussie riders against the best of New Zealand to take out the Silver Tour Final. Amelia was again part of Team Chatham Park, winners of the inaugural Takapoto Teams' Championship.
However, as for everyone, this year hasn't gone to plan due to the impact of the COVID-19 pandemic, so we caught up with Amelia to see how things have panned out over the last few months.
Amelia Douglass and
Upperclass Z
at Takapoto Estate Showjumping earlier this year.
2019 was a very busy and successful year for you – how much have things slowed down since the onset of COVID? After having such a busy and successful 2019 I was very excited to see what 2020 did have to offer for me and my team. We did get off to a great start in 2020 with multiple wins and placings at the first and last two shows I got to attend. Day to day life hasn't slowed down at all for me though it's very different not competing almost every weekend.
How have you been filling your time in the absence of shows? Time has moved so fast during COVID for me. I've been focusing on many things that I've been brushing over and not having time to do during competition season. These are things with the horses and also in my own life. Horse-wise I've still been riding 6 days a week as there is still plenty to learn and improve on at home for both myself and the horses. It's so nice to take time and focus on details in my riding and my relationships with my horses.
What have you missed the most over the past 5 months?  Without a doubt the biggest thing I have missed has been competing not only for the competitive side of things but also miss I being on the road going show to show and getting to see everyone.
Advertisement


Have there been some positive things that have come out of lockdown for you? I've had time to focus on rehabbing past injuries spending a lot of time at physio, the gym, Pilates and personal rehab coaching. This has been a major thing that last year I just simply didn't have time to keep up with and it's so nice to start seeing some improvements within my bodies health and be in less pain!
How have the horses been going during this time? The horses have generally all been very good during this time. Their day to day life is pretty similar.
Are there any up and coming stars you are excited about? During COVID I was lucky to pick up the ride of 6 year old Yalambis J'adoreso currently excited to see what her future brings!
Have your short and long-term goals changed as a result of COVID? I didn't really have any set goals for 2020 other than to ride my horses to my best abilities and hopefully see results. So I'd say that's altered slightly as originally I saw that in a competitive sense. So now it's more seeing improvements at home both on the flat and jumping. Long term my goals remain the same! I really just want to see where the sport takes me. My dreams are overseas but I'm very open minded.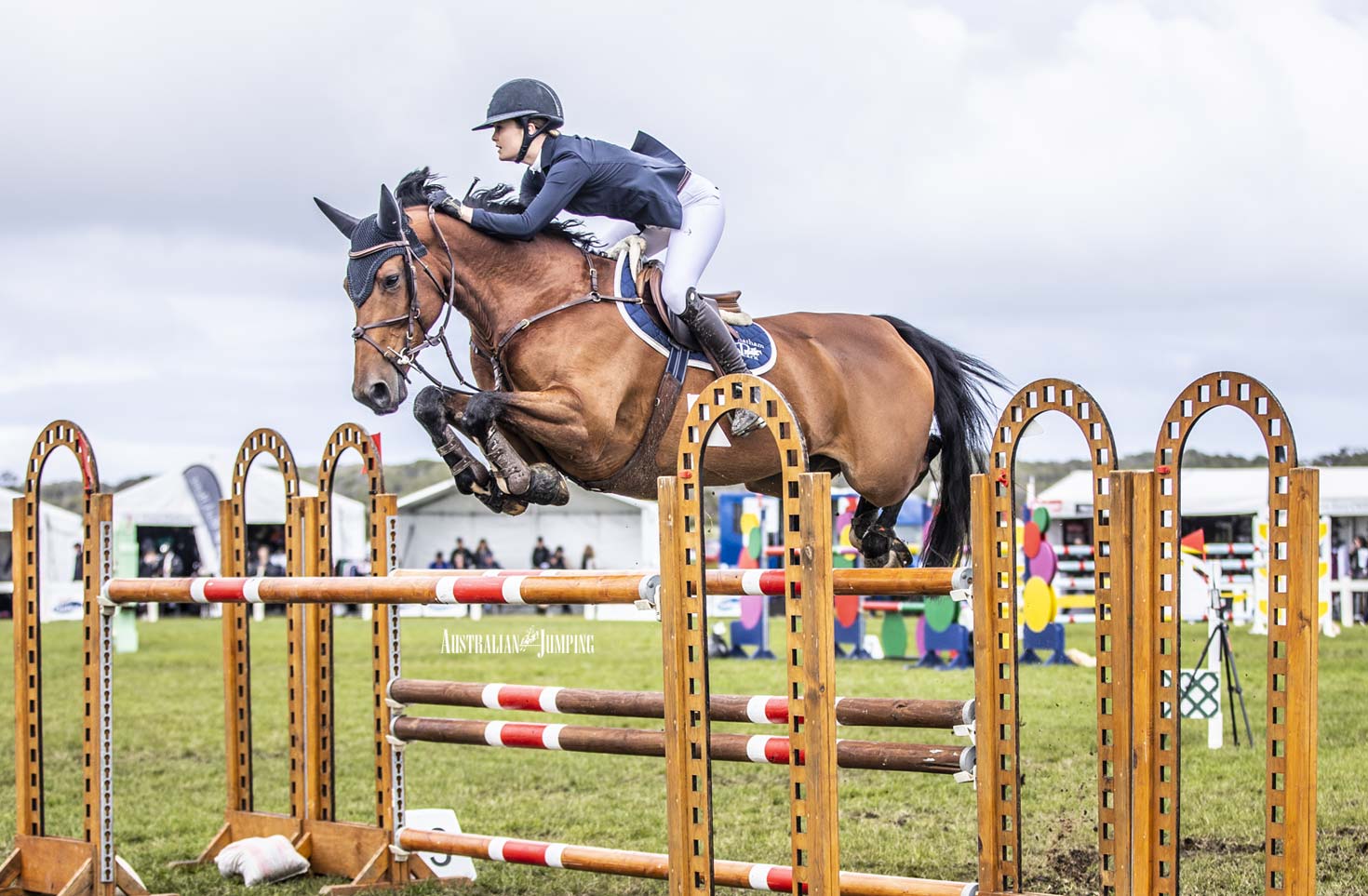 Amelia Douglass and Sirius Du Granit at the 2019 Australian Jumping Championships .
View Comments