Catching up with Billy Raymont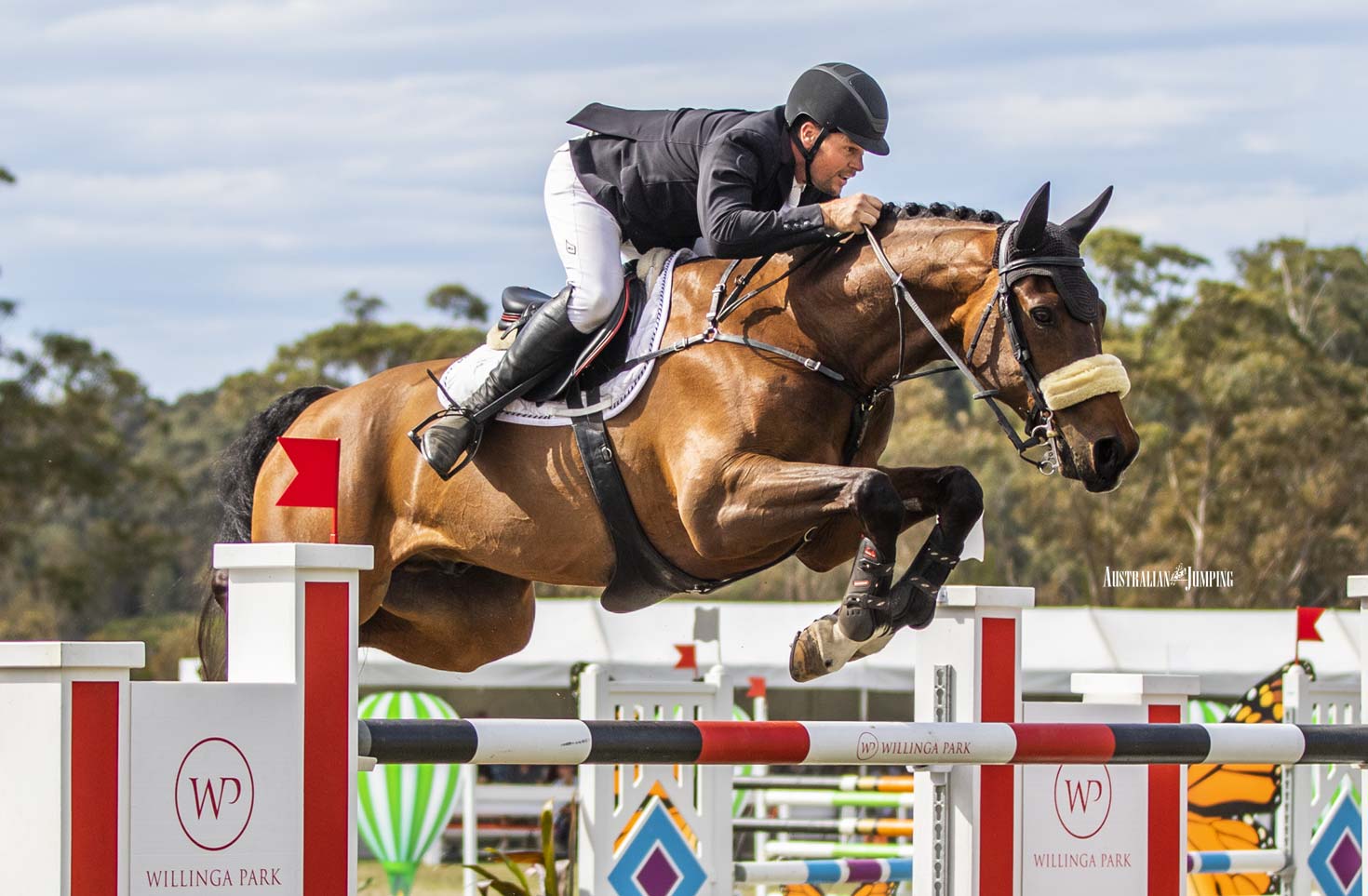 Australian Jumping
Above: Billy Raymont and Anton at Jumping at Willinga 2019
Billy Raymont had a brilliant year in 2018, competing with Oaks Redwood (Basil) in Hong Kong at the Longines Masters where they had a superb round in the 1.45m speed class to finish in 4th place. Moving onto Europe the combination finished 33rd in the FEI World Cup™ Jumping Final in Paris.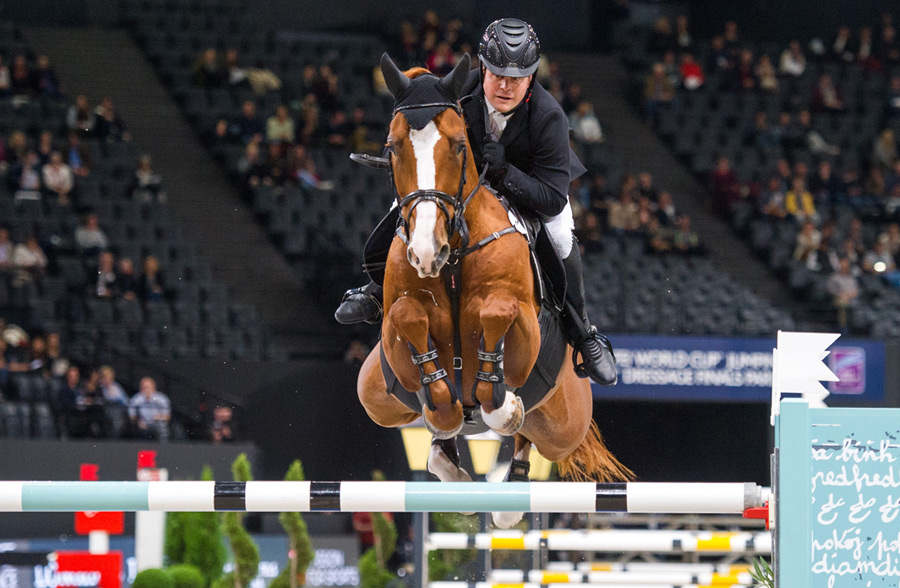 Billy Raymont and Oaks Redwood at the FEI World Cup™ Jumping Final in Paris. Photo Credit: Thomas Reiner.
Advertisement


Selected for the Australian Jumping Team, Raymont and Basil put in another brilliant performance at the World Equestrian Games (WEG) in Tryon, finishing individually in 25th place and helping the team to an incredible 6th place, qualifying Australia for the Tokyo Olympics.
Last year was also a super year for Raymont, with amongst other things, finishing a very close third in the Australian League World Cup Qualifier Series and being a key member of the victorious Willinga Park Team for the inaugural season of the Australian Jumping Teams League (AJTL).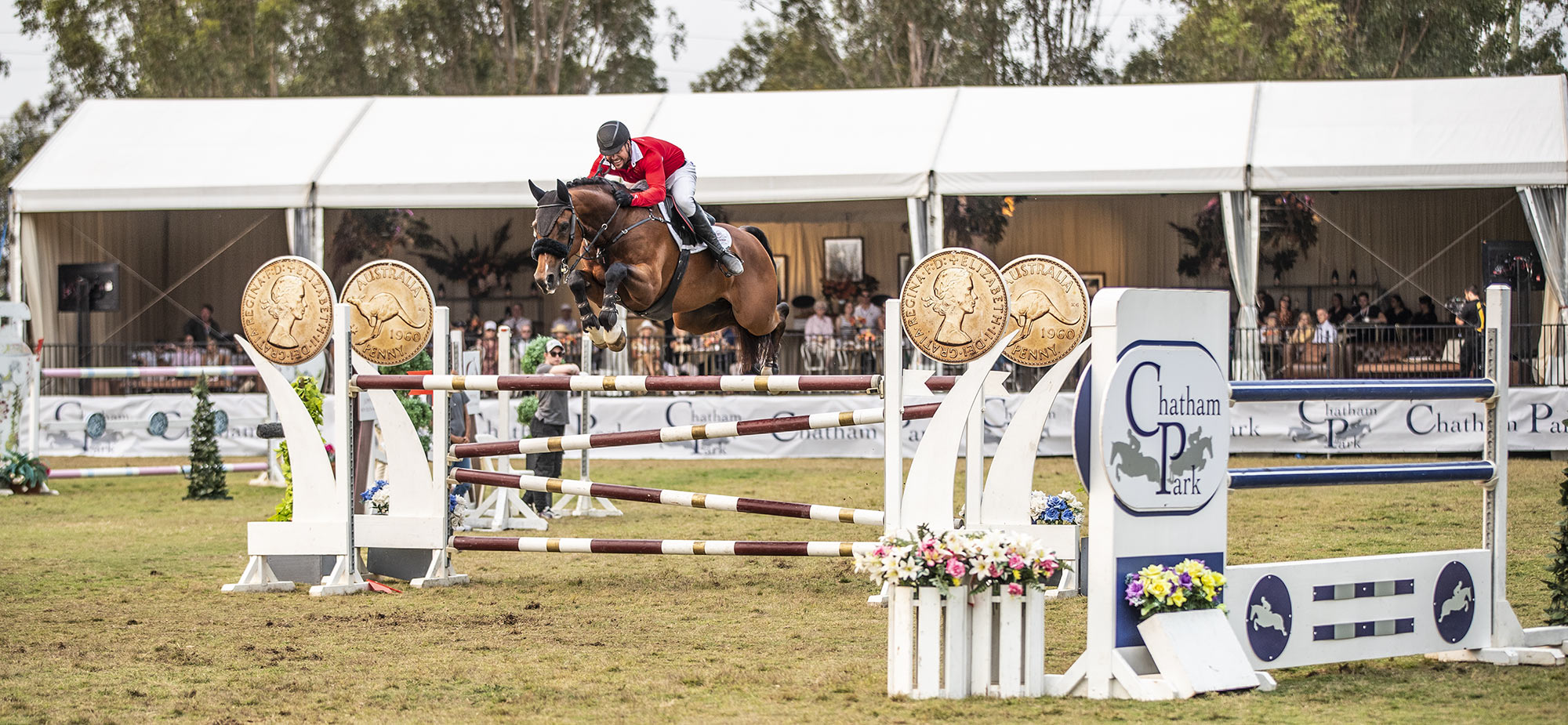 Billy Raymont and Anton at the AJTL Final at the Chatham Park Summer Classic.
As for everyone, 2020 certainly has not gone to plan for Raymont, now based in Victoria, so we caught up with him to see how the year has panned out in light of the COVID-19 situation.
You have had a couple of massive years in the sport – how much have things slowed down for you since the onset of COVID-19 and how have you been filling your time in the absence of shows? Initially things didn't slow down too much for us, we shifted focus from our competition team to a whole team of young horses, some of our own and some client's from 2yo to 6yo and I was doing a lot of coaching/clinics etc. Now that we are in stage 4, things have slowed up a fair bit as we can't go anywhere but we are still working a bunch of young ones.
What have you missed the most over the past 5 months? To be honest after 25 years of shows almost every week the break from competition was great. It's awesome to do some other projects etc, however, we are really starting to miss the shows and competition now and of course catching up with everyone we are used to seeing every week.
Have there been some positive things that have come out of lockdown for you? I guess some positives have been the opportunity to work on a bunch of our young ones that we would normally struggle to find time for and I've enjoyed having time for some other little projects around the place.
Advertisement


How have the horses been going during this time? I'm sure the competition horses have enjoyed and nice long break however, we have recently finished a 6 week block with them back in work, as I don't believe they need to have too long doing nothing.
Are there any up and coming stars you are excited about? We have some really nice exciting youngsters both our own and clients ones, I have a 4yo Tulara bred stallion that I'm excited about.
Have your short and long-term goals changed as a result of COVID-19? I don't believe our goals have changed too much, possibly the order a little but in general not too much.
We wish Billy all the best and look forward to following his achievements when competition resumes!
View Comments