Catching up with Tom McDermott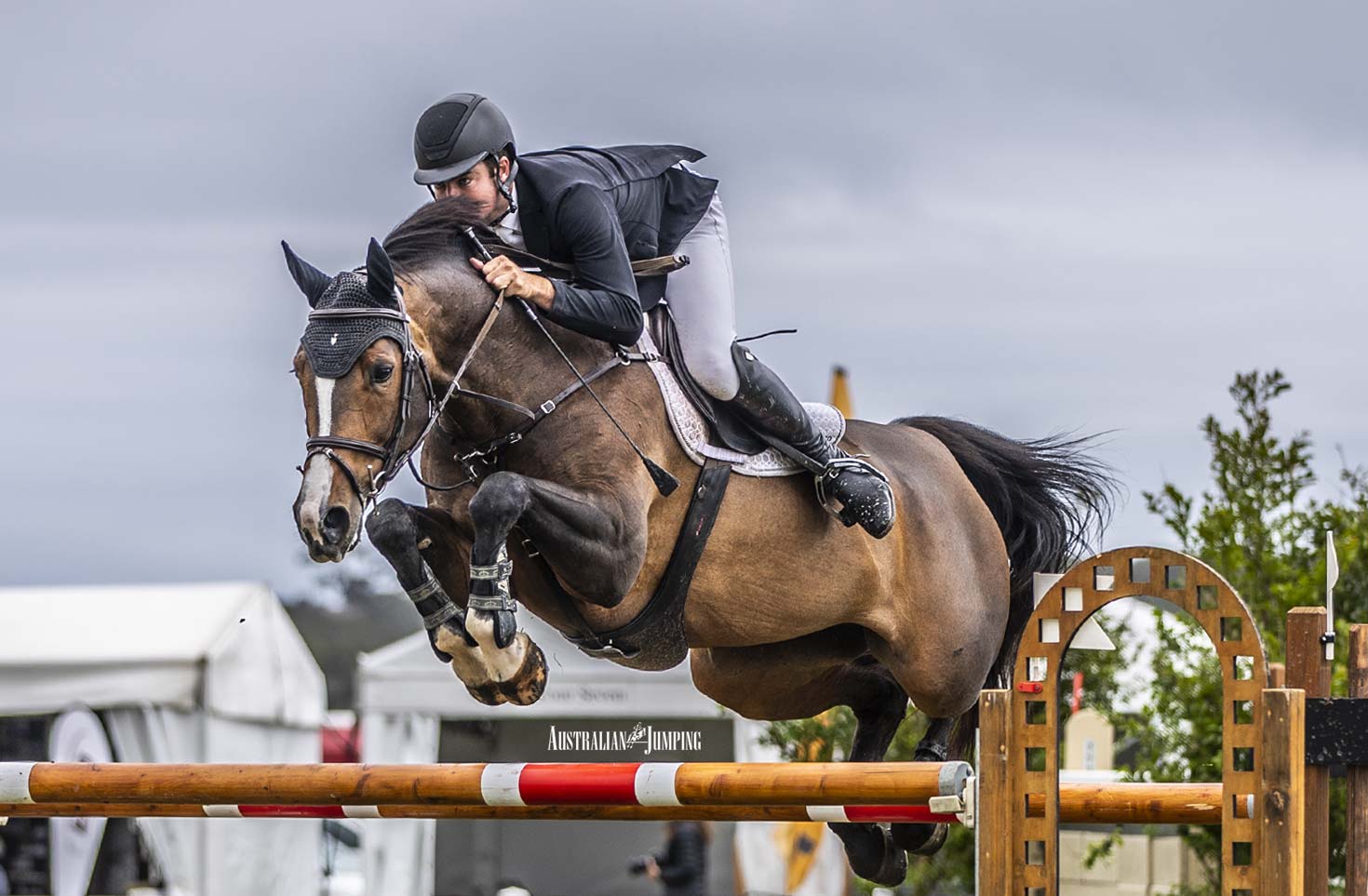 Australian Jumping
Above: Tom McDermott and Elegance de la Charmille at the 2019 Australian Jumping Championships.
He is our current Australian Senior Champion, but like so many of us he has been essentially grounded over the past 5 months. With shows cancelled around the country when COVID-19 made it clear it wasn't going to disappear any time soon, Tom McDermott has been anything but stuck for things to fill his time. We caught up with Tom to find out what he has been up to over the past few months.
Advertisement


Last year and the beginning of 2020 was such a busy year for you, with so many horses in your team – have things slowed down a bit since the onset of COVID?
Yes, last year was full on with shows and coaching clients. Early this year we went to Boneo for both the World Cup Shows to prepare to go to Takapoto in NZ with the Chatham Park Australian League Team. We then came home and were busy getting ready for Victorian Championships and Sydney Show when everything was shut down. Things have not slowed down at Fernhill at all though, it is busier than before the shutdown.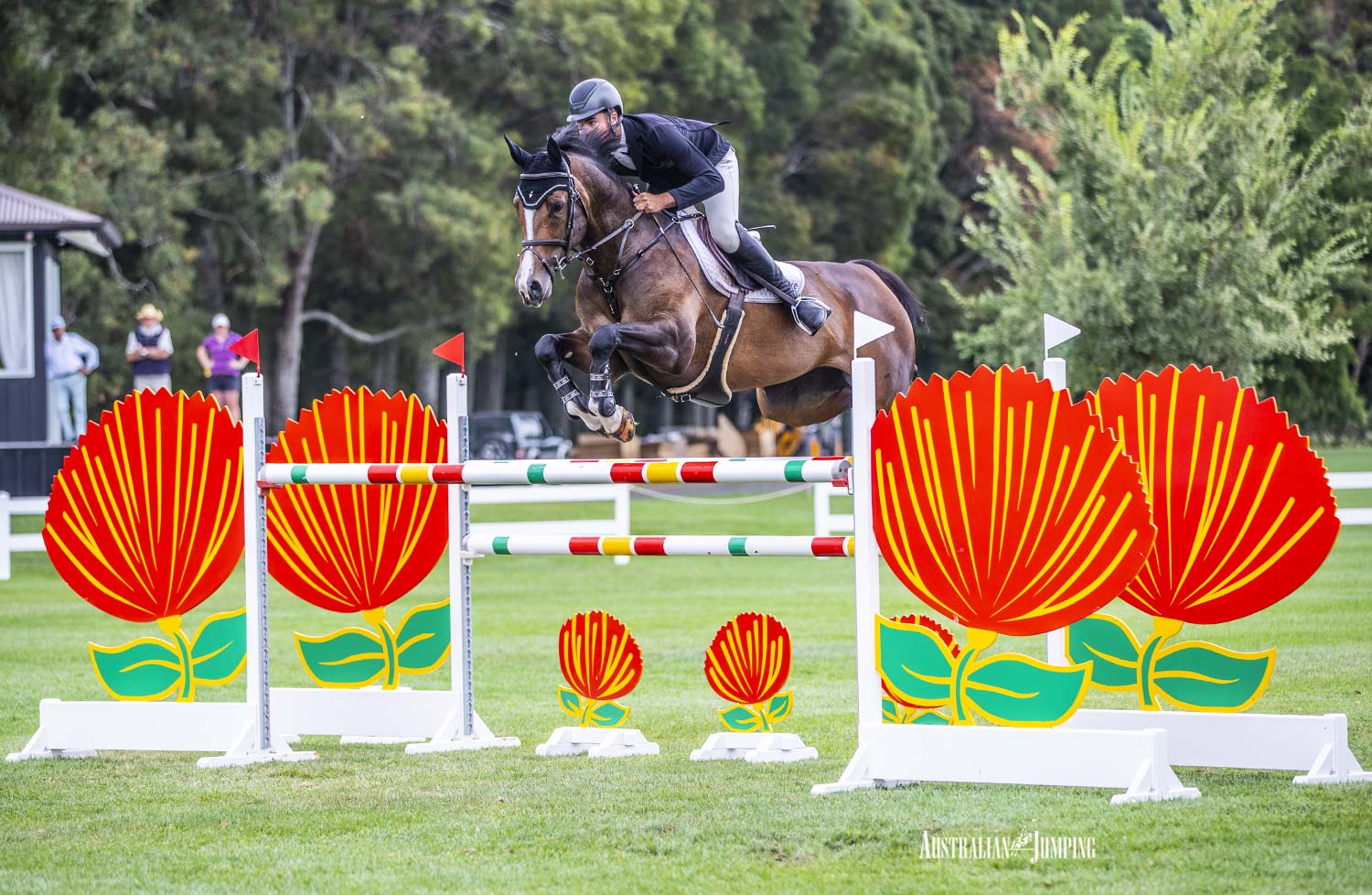 Tom McDermott and Elegance de la Charmille at Takapoto Showjumping, New Zealand earlier this year.
How have you been filling your time in the absence of shows?
We have been flat out breaking-in, pre-training and spelling racehorses, which is our main source of income to support the showjumpers. When the shows were called off, our experienced showjumpers had a 3-4 month holiday in the paddock. I think this has been beneficial for them mentally and physically, as they did not really have a holiday at the end of 2019.
Elegance de la Charmille went straight down to Goulburn Valley Equine to get some embryos from her. As she is such a sassy mare it is difficult to get an embryo from her while she is in full work and competing. We were lucky enough to get an embryo by Quintago 1.
What have you missed the most over the past 5 months?
We really haven't had time to miss going to shows. I guess it would be not knowing or having a plan for our showjumpers. We have kept our young showjumpers ticking over so that they progress in their training like they do when they go to shows. The time off has made it hard to keep the horses at their age level for age classes when we go back to shows.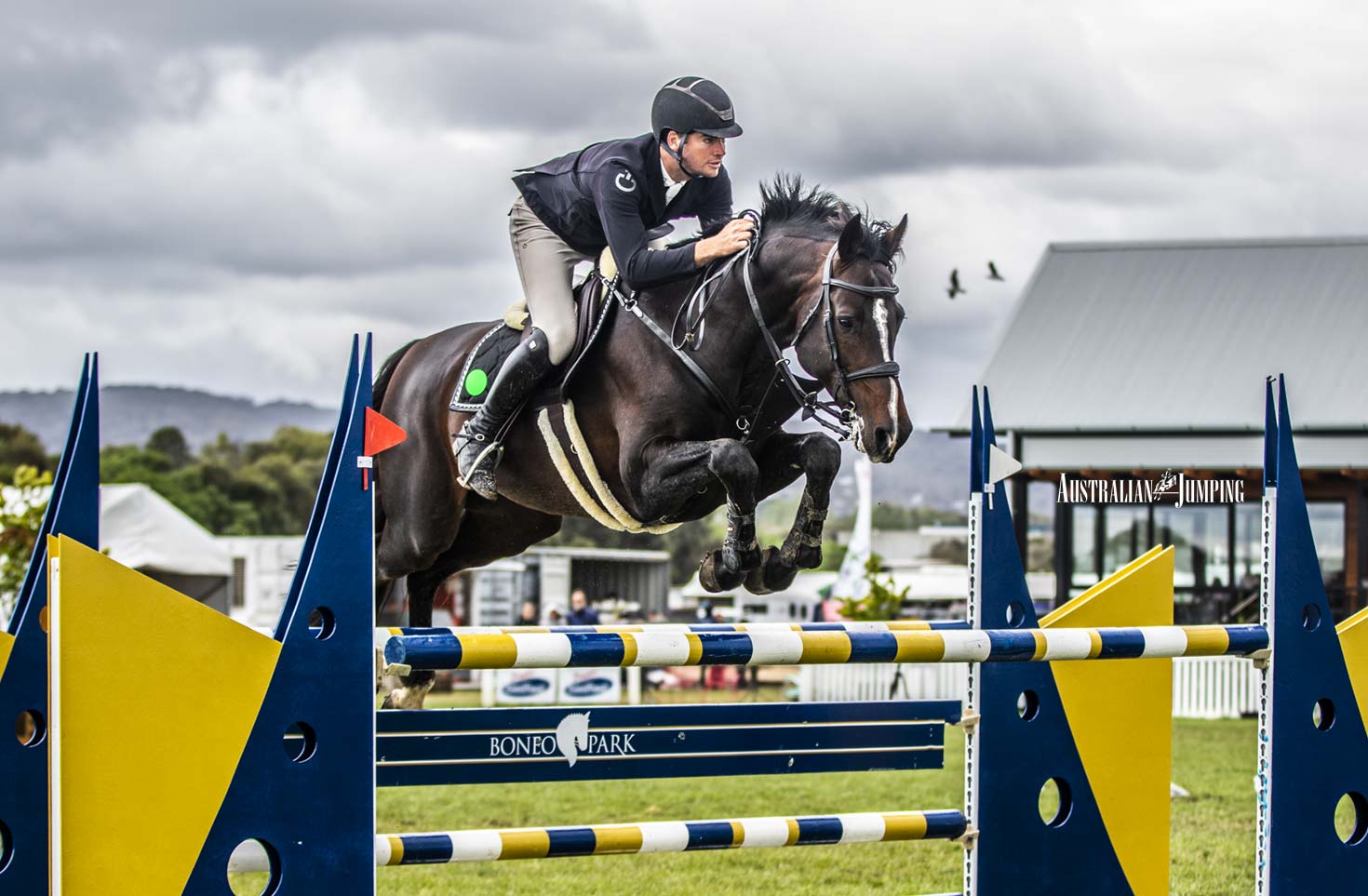 Tom McDermott and Sharon Slater's Cachassini 11 at the 2019 Australian Jumping Championships
Have there been some positive things that have come out of lockdown for you?
We have been able to catch up with jobs around the stables and at the start of the lockdown we did a lot of work with clients young horses. It is nice to have some free weekends and relax.
How have the horses been going during this time?
The older GP horses had a long holiday and the younger ones continued on with their education at the start and then had a break. They all came back into work to prepare for The Riders Series and Waratah in August but unfortunately they were called off due to COVID. When they came back into work we were lucky enough to take them to Chatham Park so that they went out to a different arena and train over different jumps.
Charmille is back in work on the treadmill but has not jumped a fence yet and with the unpredictability of shows we are thinking that she won't compete until late this year and we will try and get more embryos from her while we have the opportunity. We have several horses that can step up and compete at the GP level if the shows go ahead for the remainder of the year. We also take our students and horses for the day to Chatham Park to vary their training and coaching.
Advertisement


Are there any up and coming stars you are excited about?
We have some lovely young horses that we have bred but are not old enough to go out yet. During COVID I brought a lovely OTT horse that is showing potential.
Have your short and long-term goals changed as a result of COVID?
Last year our goal was to take several horses to America for the Winter Equestrian Festival (WEF) but felt they were not seasoned enough, glad that we changed our minds because of the way COVID is in Florida. Short term the goal posts keep moving and long term we would like to think we might be able to do WEF in early 2021 or might have to wait until late 2021.
Fingers crossed that in 2021 we can travel and compete at shows and our horses are back on track.
View Comments