Celebrations in Camp Willis at Spruce Meadows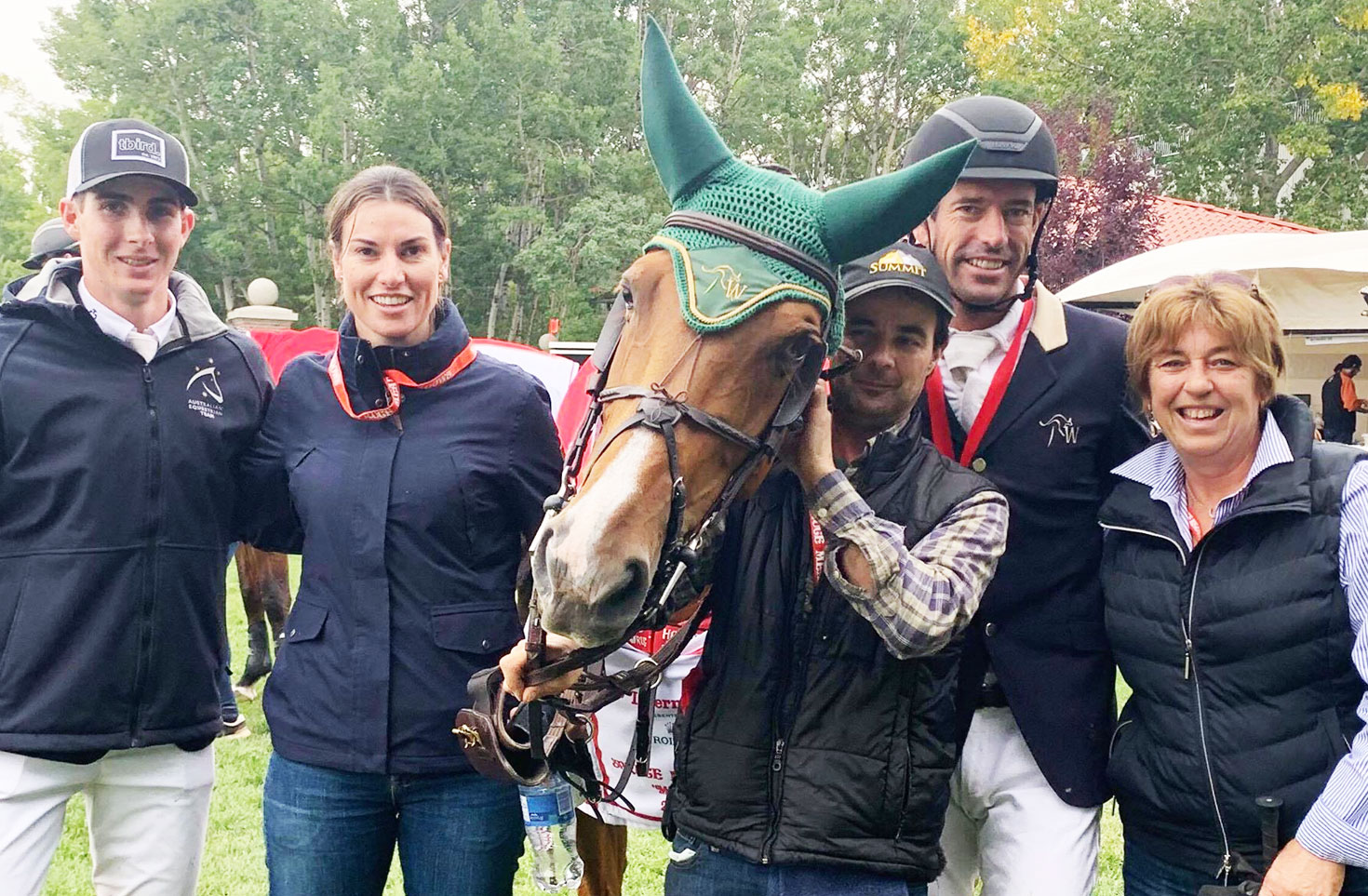 Karen Wellings
Above from left to right: Clay Simmonds, Renee Willis (Rowan's Sister), Carrots, Robert Buniowski (Rowan's groom for the past 13 years), Rowan Willis & Karen Wellings (owner of Baccus).
The CP 'International' Grand Prix, presented by Rolex, has been one of the biggest jumping events in the world since 1976 and boasts a winner's list of the sport's legends. Australia's Rowan Willis has had great success at Spruce Meadows over the past couple of years and with his amazing mare Blue Movie (aka Carrots), took on some of the world's best yesterday in this Grand Prix class. There was $3 million (Canadian dollars) on offer for the 1.60m Grand Prix, of which the winner would take home $1 million, but it would be well deserved, as Canadian Chef d'equipe Mark Laskin stated "this is the toughest Grand Prix in the world."
Advertisement

After a fantastic first round, where the Australian combination were one of only eight to go clear, Willis and Blue Movie really showed what they are made of in Round Two, taking only 4 penalties early in the round. In the end it was only Beezie Madden and the incredible stallion Darry Lou who managed to take the win from Willis by incurring only 1 time penalty. Finishing in second place, still meant $600,000 in prize money for Willis and we are delighted for him.
In the press conference after the event, the riders were in now doubt about how challenging the track design was. Course designer Leopoldo Palacious was very happy with how the track played out saying with the top riders in the world taking part he needed to "build a second round that was big and difficult, but not dangerous".
We caught up with Willis this morning to ask him what he thought of the track and how it compared to others he has ridden at Spruce Meadows … "I did the Masters last year before WEG, and that was also a really tough course. The first round is maybe a little bit jumpable but really tough – he (Leopoldo) never likes many clears in the second round.  Last year he had two clears in the second round and had a jump off and this year he certainly didn't want any clears!"  "It was a really tough course – Leopoldo is known for that .. you earn your million dollars that's for sure!"
Advertisement


With regards to his mare's performance Willis said, "the first round – I thought she handled it so easily. I was really happy when I walked the course in the morning and saw that last line of the second round. I really wanted to get into the second round because I thought that would suit her and obviously she did jump that last line clear, but yes,  she's such a fighter and just something a little bit different like that is where she can come into her own."
About Spruce Meadows, Willis said, "I think it's just one of the best arena's in the world, I love jumping there and it brings up my game."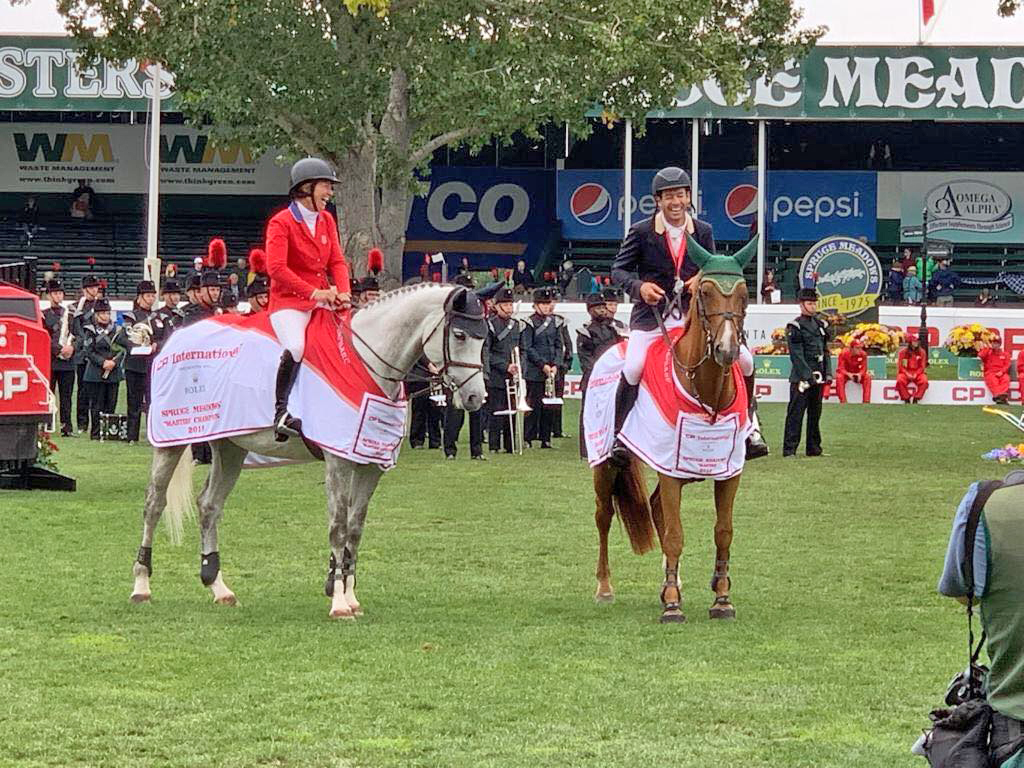 Click HERE to view the official results.
View Comments