Charlee Dobbin and Lovegrove – 2021 Australian Children's Champions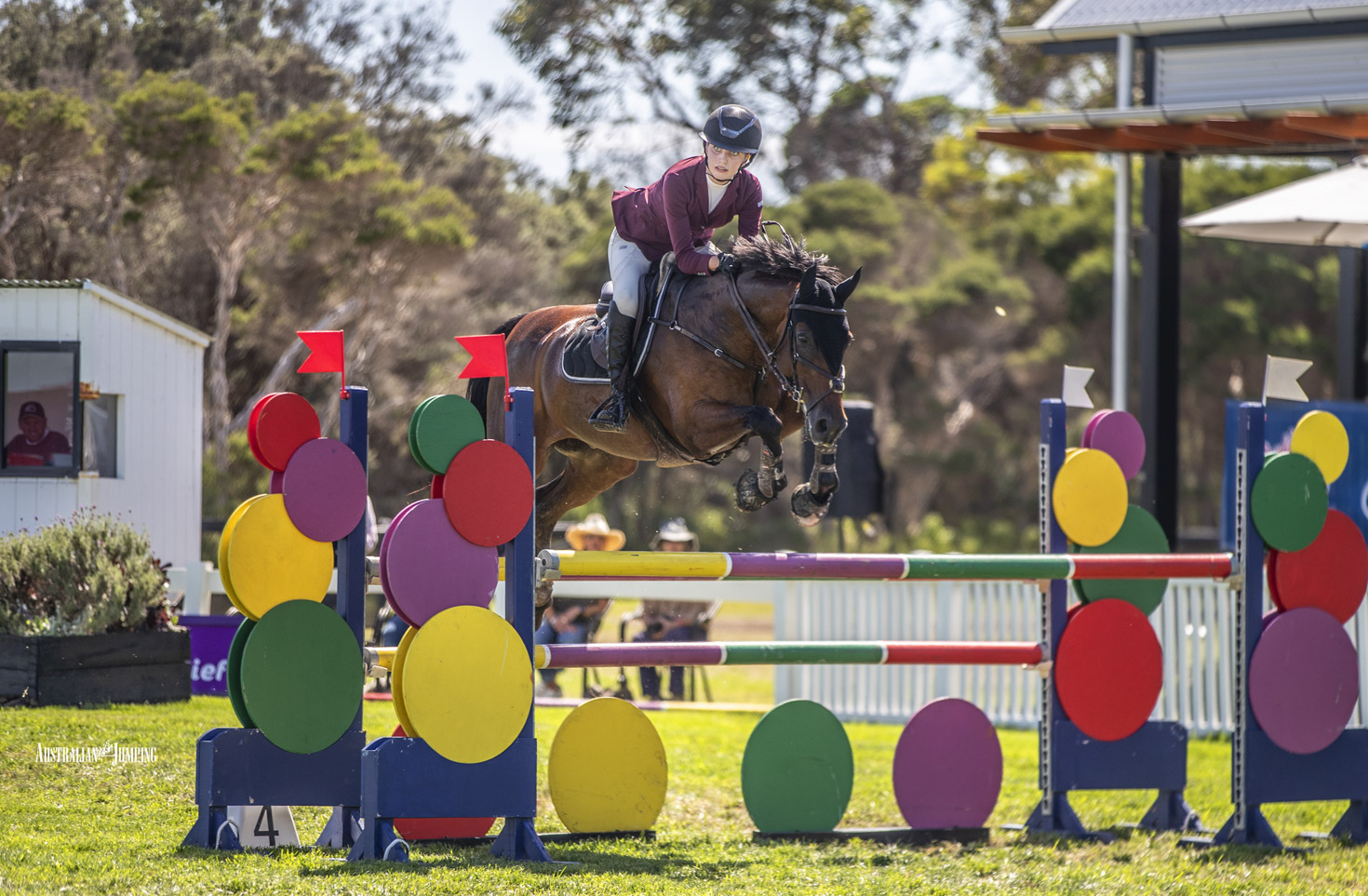 Australian Jumping
Above: Charlie Dobbin and Lovegrove
It was all about the children on the first morning of finals at the Pryde's EasiFeed Australian Jumping Championships, with the Beaconhills College Australian Children's Championship Final taking centre stage on the main arena first up in the day.
Advertisement


After two exciting qualifying rounds through the week, 34 combinations fronted up to tackle the David Sheppard designed course on a beautiful clear Boneo morning. Based on their finishing positions in each of the rounds, combinations were ranked and after a few calculations, each combination started the final with a penalty score based on their relative position down the leaderboard. The combination which headed the leaderboard went into the final carrying the minimum number of penalties being zero. That combination was the Yarra Glen based Charlie Dobbin and Lovegrove.
During the first round today, Dobbin and Lovegrove managed a clear round to remain on zero penalties. At the end of the round their nearest competitors were Imogen Lindh and Blackall Park Koraleigh on five penalties and Jack Barker and Mighty Tosca on six. The top 15 combinations were invited back for a second round, where the pressure was really on.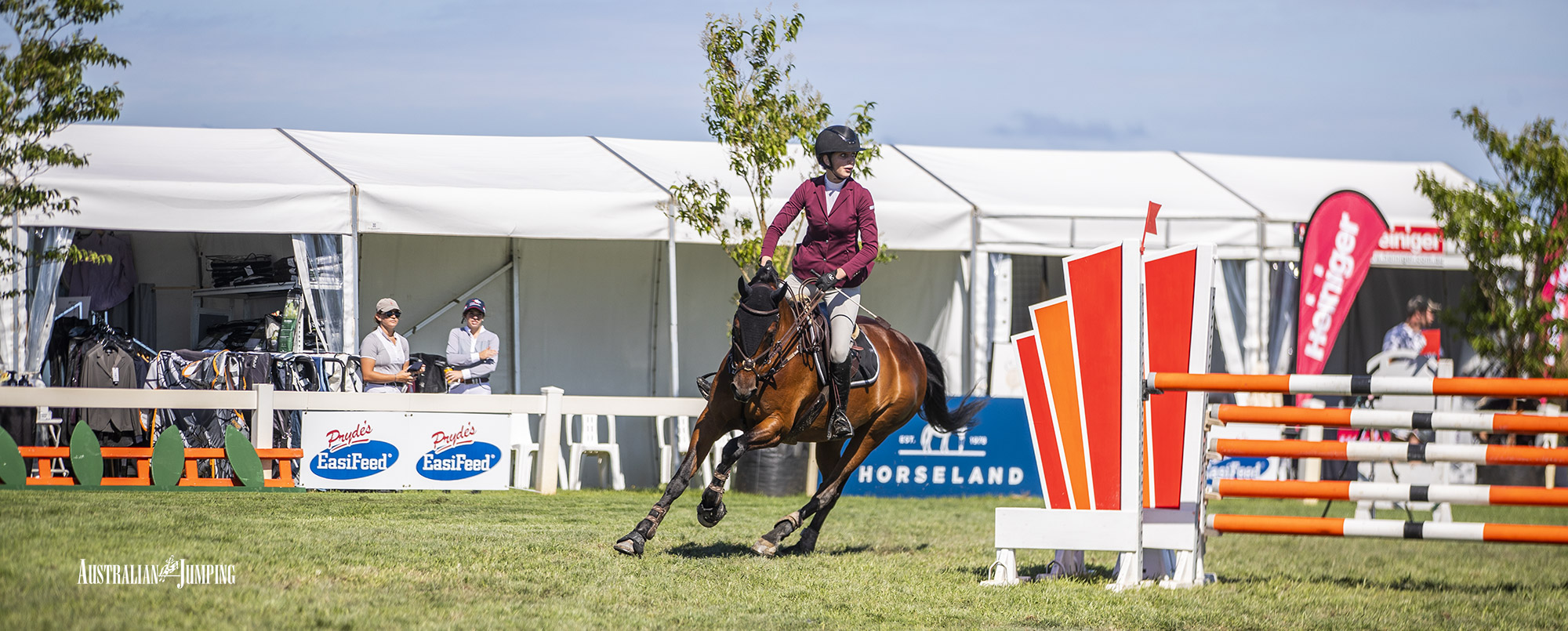 Above: Charlie Dobbin and Lovegrove
The first 12 combinations came and went. Some went clear while others took rails to add their score, but the top three were safe for now. Jack Barker and Mighty Tosca were third last out and went clear to remain in third. At the least they had a place on the podium secured. Next out was Imogen Lindh and Blackall Park Koraleigh. Again, they absorbed the immense pressure to go clear and remain on five penalties. It was all now up to Charlie Dobbin and Lovegrove.

Above: Jack Barker and Mighty Tosca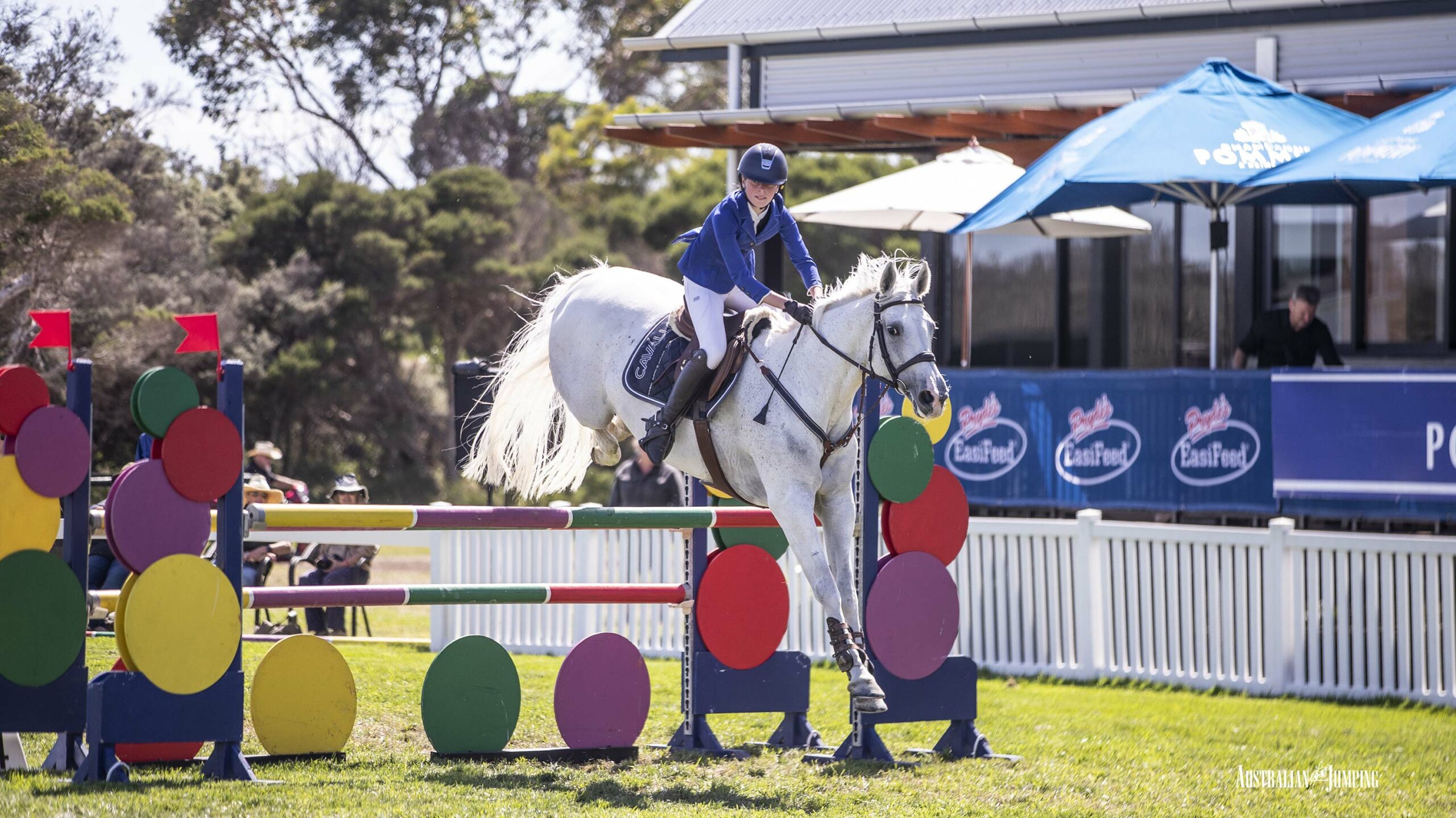 Above: Imogen Lindh and Blackall Park Koraleigh
They had a rail up their sleeve, but two would see them drop back to third. All went well until near the end of their round, when a rail toppled. The large crowd held their breath as they raced to the last. There had been more than 130 rounds ridden over the course of the championship and the whole competition came down to the last rail. The anticipation grew with each stride, but if Dobbin felt the pressure, she did not let it show. Clear it and they win, take a rail and come third
Wild cheers rang out around the arena when they left the rail up and crossed the finish line. Congratulations to Charlee Dobbin and Lovegrove, the New Australian Children's Champions.
CLASS 32: BEACONHILLS COLLEGE – AUSTRALIAN CHILDREN'S CHAMPIONSHIP (FINAL) – 1.15-1.20m
| | | |
| --- | --- | --- |
| PLACE | RIDER | HORSE |
| 1st | Charlee Dobbin | Lovegrove |
| 2nd | Imogen Lindh | Blackall Park Koraleigh |
| 3rd | Jack Barker | Mighty Tosca |
| 4th | Tanner Robinson | Charlie |
| 5th | Joel Lamb | Emcee Holly Go Lightly |
| 6th | Charlie Magnier | Master Stevie G |
| 7th | Tanner Robinson | Magnum MVNZ |
| 8th | Elissa Stephens | Noblewood Casharella |
| 9th | Sienna Holdsworth-Rose | Coolart Farm Short Torque |
| 10th | Kaylee Stephens | LH Beckham |
Advertisement


View Comments