Cheer on our boys in the World Cup Jumping Final this week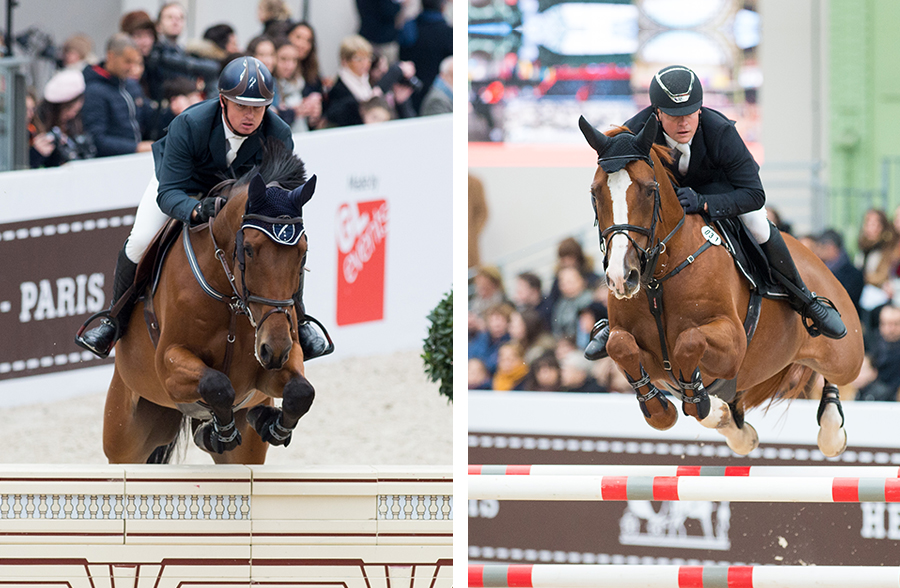 Thomas Reiner
Founded in 1978, the FEI World CupTM represents one of the most prestigious individual jumping circuits and the most highly coveted by the world's top riders. The world title is awarded at the final after 10 months of qualifiers in 16 leagues. At the end of this qualifying circuit, 40 riders in the world are invited to this final, which this year is being held in Paris, France.
The top two rider/horse combinations from the Australian League, namely Billy Raymont and Oaks Redwood and Jamie Kermond and Yandoo Oaks Constellation will be competing against the world's best this week. See the full LIST OF RIDERS.
Below is the schedule of the main jumping classes including:
– Date and time (AEST)
– Class description
– Link to live streaming on FEI TV
Please note that due to copyright restrictions, Australian Jumping is unable to broadcast live feeds of this event, so please check the FEI website for any last minute changes to the schedule. 
We have a team on the ground in Paris covering this event and will bring you all the latest news, results and photos throughout the week.
PROGRAM OF LONGINES FEI WORLD CUPTM JUMPING FINAL – PARIS 2018*
WEDNESDAY 11 APRIL – 8.30pm AEST
LONGINES FEI WORLD CUP™ OPENING CLASS
A warm-up class to allow all the participants to discover the AccorHotels Arena ring.
Live Streaming 
FRIDAY 13 APRIL – 4.30am AEST
LONGINES FEI WORLD CUP™ JUMPING FINAL I
Table C, with obstacles up to 1.60m in height. The horse and rider combination must jump the round as quickly as possible. Faults are transformed into seconds, which are then added on to the competitor's time on the round. The winner will be the rider with the fastest overall time and will therefore be awarded zero points.
Live Streaming
SATURDAY 14 APRIL – 4.30am AEST
LONGINES FEI WORLD CUP™ JUMPING FINAL II
A class with a jump-off, with obstacles up to 1.60m in height. The starting order will be the reverse order of the standings of the First Final Competition. Class open to riders who have finished the First Final Competition course. Each rider who has a clear round within the allowed time will go through to the jump-off.After the standings of this 2nd class, the faults will be added to those accrued during the First Final Competition, in order to determine the overall provisional standings for the Third Final Competition
Live Streaming
SUNDAY 15 APRIL – 10.00pm AEST
LONGINES FEI WORLD CUP™ JUMPING FINAL III
A class with a jump-off, with obstacles up to 1.60m in height. The 30 best riders from the First and Second Final Competitions will take go through to the 1st round. The 20 best riders will go through to the 2nd round. The starting order will be the reverse order of the provisional standings of the 1st round.
Jumping Final 3 Round 1
Sunday, 15th APRIL 10.00pm AEST
Jumping Final 3 Round 2
Monday, 16th APRIL 12.30am AEST
Live Streaming
*Schedule correct at time of publication
View Comments