Clay Simmonds named inaugural Australian League FEI Jumping World Cup™ Rookie of the Year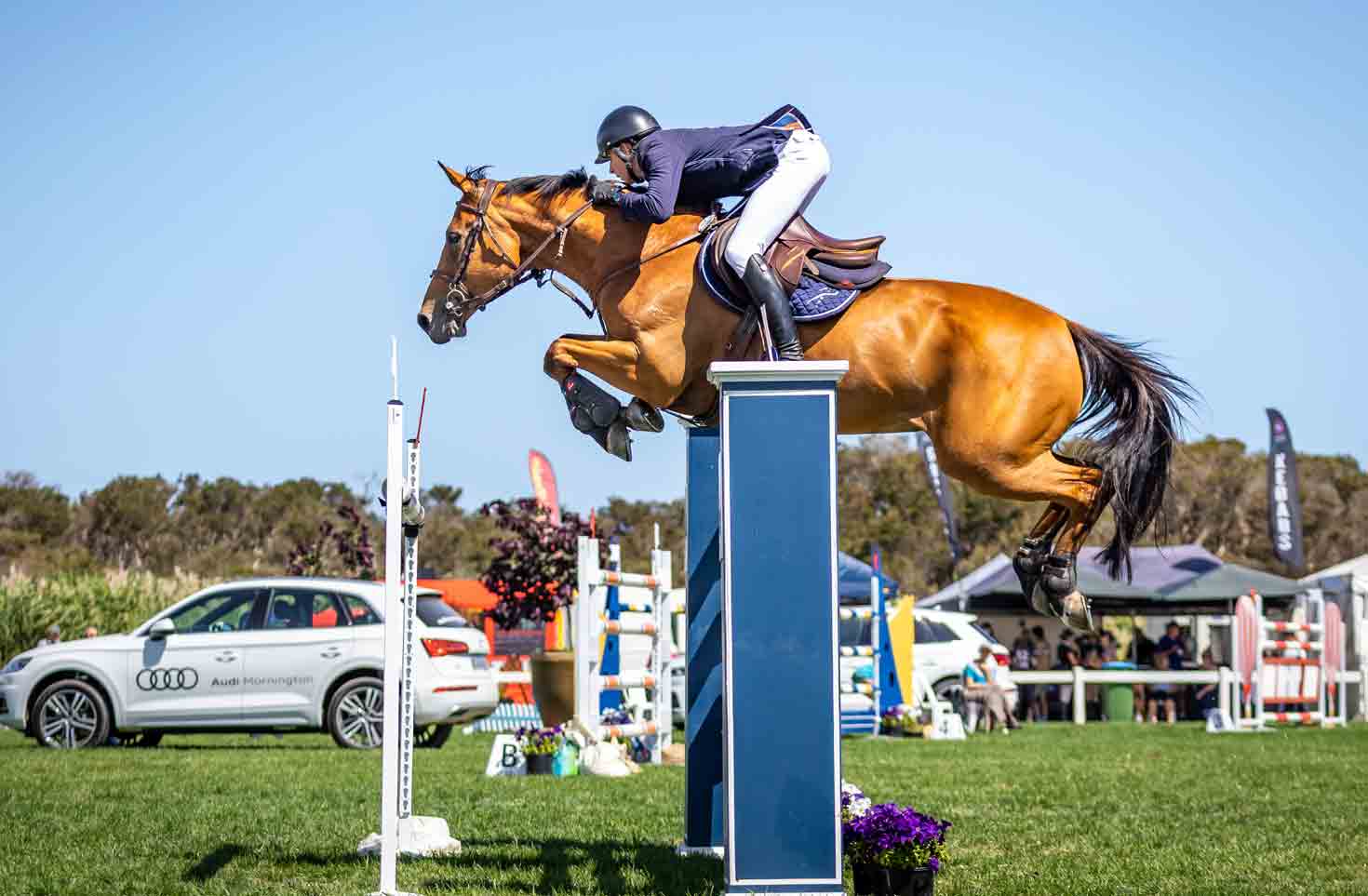 OneEyedFrog Photography
Source: Equestrian Australia
As the 2018/2019 Australian FEI Jumping World Cup™ season came to a close it was 18-year-old Clay Simmonds who was announced as 'Rookie of the Year'.
This is the first year the accolade has been presented with the award aiming to recognise the incredible achievement of riders who have completed their first season at the peak level of jumping in Australia.
The award is presented to the highest-ranking rider, throughout the series, who has never competed in a World Cup™ prior to the beginning of the season.
Advertisement

Simmonds ranked an impressive 9th overall from a field of more than 50 riders, many of whom have been at the top level of the sport for several years. This is not the first time Simmonds has made history; last year he was part of the Australian Junior Jumping Team that won the FEI Nations Cup (CSIO J&Y) at Chaoyang Park in Beijing.
"It is pretty unreal to be named Rookie of the Year. It was the first time the award was given out and I didn't really know about it. I couldn't believe it when they came up to me at the show. It was a great way to finish off the year for my first season " said Simmonds.
"This season I started my first World Cup at Sale in November and just decided to get a few rounds under my belt and hopefully do well, I wasn't expecting to finish up as well as I did".
Incredibly Simmonds has only been jumping competitively for five years. "I started going around to shows with my sisters when I was around 14 years old. If it wasn't for the support of my family, my coach Gavin Chester and Oaks Sport Horses a lot of this wouldn't have happened".
However, it is the partnership with his horse Oaks Castanza, stable name Sherman, that Simmonds credits to his rapid rise to success. "He is my first Warmblood. When I got him he was stepping up to 1.35m/1.40m, I am very lucky to have a horse like him. He is brave and strong and for the first few years he carried me around. As I have gotten more experienced he has come along with me and we have built a great partnership".
With such a strong start to his career the possibilities seem limitless for the talented rider from Bourke, NSW, who is currently completing his third year of carpentry studies. "My ultimate goal is to one day have a few trips overseas. I will keep trying to do my best and hope next year to also get some good results."
View Comments