Cody Tincknell takes the win in Stal Tops Leg 2 at Larapinta
Equico Studios
Above: Cody Tincknell and James Continue. Photo Credit: Equico Studios.
The second of four legs of the 2023 Stal Tops Australian Young Rider Series was held yesterday morning as part of the Mitavite World Cup Show at Larapinta on the southern outskirts of Brisbane. The Series, thanks to the generous sponsorship of Australian rider Edwina Tops-Alexander and her husband Jan Tops is now in its fifth season. With four rounds scheduled over the year, Young Rider combinations have the opportunity to score points along the way, with the highest scoring combination being crowned the series winner, after the final leg, to be held at SIEC as part of the Summer Classic show in December.
Advertisement


This second leg saw a field of 30 combinations take to the course, which is one of the biggest fields ever to participate in this series. Conducted over two rounds, there were 11 first round clears, comprising the bulk of the combinations invited back for the second round. They were joined by the fastest of the first round four-faulters to make up the dozen.
After more than half of the combinations had completed their second round, there was only one double clear, the winners of the Stal Tops Series last year, and reigning Australian Young Rider Champions, Clemency Hughes and Diamond B Corvina. However towards the end of the second round, a wave of clears created a shake-up of the leader board which saw them drop back to finish in third place.
Advertisement


The second last combination out, New Zealanders Georgia Bouzaid and Vitess, put in a great round to go clear in 55.93 seconds, beating Clemency Hughes and Diamond B Corvina's time by just on a second to snatch the lead, however, the excitement didn't end there.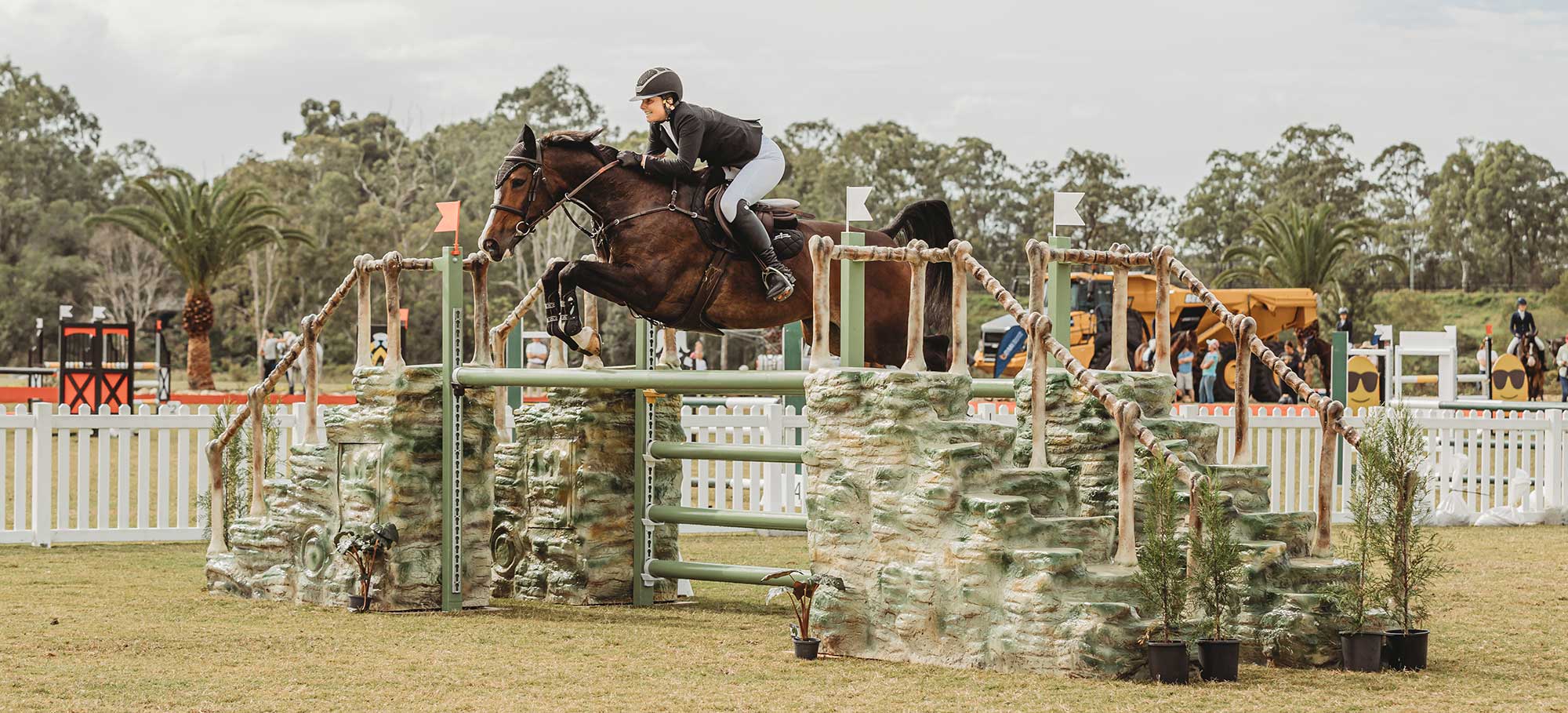 Above: Georgia Bouzaid and Vitess. Photo Credit: Equico Studios.
The last pair out, Queenslanders Cody Tincknell and James Continue, put in a scintillating round, going clear in 51.98 seconds to grab the victory by about four seconds. It was a fantastic performance from this pair who took a very deserving win. Besides these three, a fourth double clear was achieved by Chase Naylor and Misty Blue Ego Z, which saw them produce a repeat performance of their fourth placing in the first Leg of the series at Boneo Park in February.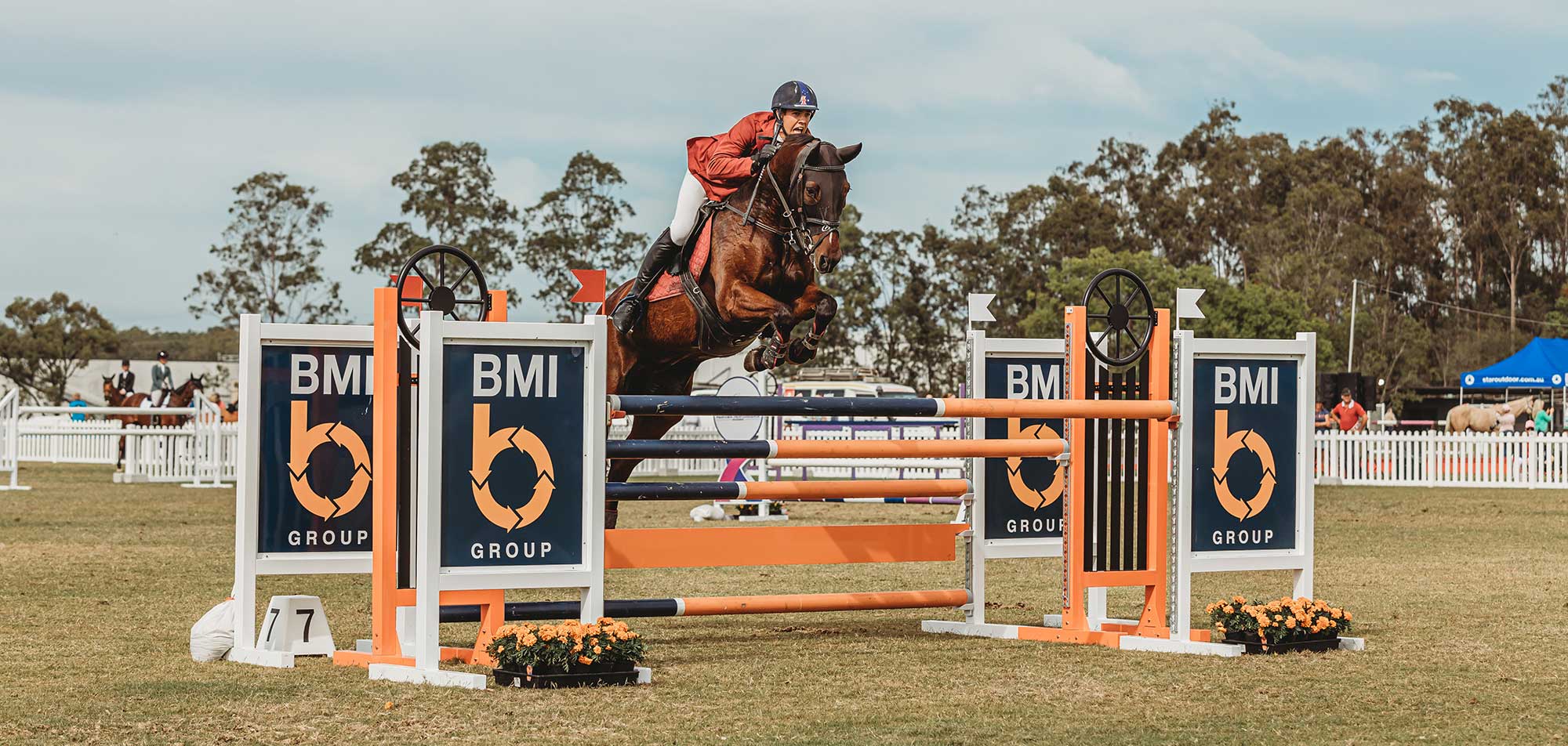 Above: Cody Tincknell and James Continue. Photo Credit: Equico Studios.
The full placings in Leg 2 of the Series are listed below:
CLASS 21: STAL TOPS AUSTRALIAN YOUNG RIDER SERIES 2023 (LEG 2)
| | | | |
| --- | --- | --- | --- |
| PLACE | RIDER | HORSE | Points |
| 1st | Cody Tincknell | James Continue | 11 |
| 2nd | Georgia Bouzaid | Vitess | 9 |
| 3rd | Clemency Hughes | Diamond B Corvina | 8 |
| 4th | Chase Naylor | Misty Blue Ego Z | 7 |
| 5th | Jack Barker | Tulara Colchic | 6 |
| 6th | Chloe Versteegen | Cera Quantero | 5 |
| 7th | Anneliese Wansey | Kolora Stud St Patrick | 4 |
| 8th | Chase Naylor | Checkbook | 3 |
| 9th | Paige Johnston | Lilivale Falks Prince | 2 |
| 10th | Simone Sorensen | Viva Blue | 1 |
Results sourced from online.equipe.com
Consistency as well as competing in as many Legs as possible are the keys to success in this series. Victorians, Jack Barker and Tulara Colchic were second in the first Leg and followed this up with picking up a further 6 points today, to carry them to a total of 15 points and the current lead in the series. As previously mentioned, Chase Naylor and Misty Blue Ego Z have placed fourth twice, which at 7 points per leg, sees them in second place on 14. The only other combination to pick up points in more than one round so far, Georgia Bouzaid and Vitess lie in third on 12 points. These three are followed by the two leg winners, both tied in fourth place on 11 points.
We are looking forward to the next leg of the Series at Willinga Park in September and then the Final at the Sydney Summer Classic in December.
Below is the current point score in the series.
| | | | | | |
| --- | --- | --- | --- | --- | --- |
| PLACE | RIDER | HORSE | R1 | R2 | TOTAL |
| 1st | Jack Barker | Tulara Colchic | 9 | 6 | 15 |
| 2nd | Chase Naylor | Misty Blue Ego Z | 7 | 7 | 14 |
| 3rd | Georgia Bouzaid | Vitess | 3 | 9 | 12 |
| =4th | Hayden Parker | Tulara Spangenberg | 11 | | 11 |
| =4th | Cody Tincknell | James Continue | | 11 | 11 |
| =6th | Lorna Reilly | Bellhaven Jazz | 8 | | 8 |
| =6th | Clemency Hughes | Diamond B Corvina | | 8 | 8 |
| 8th | Lucy Locke | Quero Quero | 6 | | 6 |
| =9th | Hamish Prime | Diaritt | 5 | | 5 |
| =9th | Chloe Versteegen | Cera Quantero | | 5 | 5 |
| =11th | Tilley Fair | Oaks Constantino | 4 | | 4 |
| =11th | Anneliese Wansey | Kolora Stud St Patrick | | 4 | 4 |
| 13th | Chase Naylor | Checkbook | | 3 | 3 |
| =14th | Olivia Price | Le Bam | 2 | | 2 |
| =14th | Paige Johnston | Lilivale Falks Prince | | 2 | 2 |
| =16th | Fuschia Criss | Dual Diamond | 1 | | 1 |
| =16th | Simone Sorensen | Viva Blue | | 1 | 1 |
View Comments