David Cameron takes inaugural Grand Prix at YRC Show
Australian Jumping
Above: David Cameron and Finch Farm Spruce.
The onset of COVID-19 created many challenges for our sport, particularly in the area of competition. With both numerical and geographical limitations, the challenge for many stables was how to maintain the training and interest of clients and horses throughout this time. A number of local clubs have taken the initiative to run events within the allowed parameters – with great success. However, such events require significant time and input from the committee members to ensure things run smoothly and often committee members are also competing themselves – adding to the challenge.
Advertisement


The two day YRC Show held at the stunning Sydney Polo Club grounds at Richmond in NSW was a fine example of how to run this type of event, with committee members volunteering as course designers, parking attendants and ring crew – just to name a few roles!
Jamie Winning-Kermond, committee member of the YRC Club states "luckily many hands make light work and it was great to see riders, parents and coaches out lending a hand to move jumps. We have thoroughly enjoyed growing our events each time, and hope to continue to do so. It is our hope as part of a greater show jumping community, that more groups get together and put on events in different areas, keeping up the supply to the ever growing demand of Jumping events in Australia. We are excited for the future of our sport in this country and believe more events be embraced, not seen as competition of one another, but more as support to our community as a whole"
The show wrapped up on Saturday afternoon with the feature class – the 1.40m-1.45m Grand Prix.  Previous events in the series were predominantly only open to connections of the YRC trio of stables (Yandoo, Redleaf Lodge and Chatham Park), however as restrictions have eased and to facilitate the inclusion of more riders, the YRC committee opened up the Grand Prix for this weekend's show, also allowing competitors who brought along a GP horse to have 2 more entries for the other classes.
Advertisement

At this stunning venue, the large single arena event was set up on one of the tree-lined polo fields, showcasing lovely jumps and overlooked by the grand pavilion. The footing was second to none and the surface facilitated top-level competition over both days. The courses were designed by one of Australia's most experienced competitors (and newest course designers!) Jamie Kermond, and proved to be tough but fair. It was fantastic to see the community spirit at this event and regardless of the very warm conditions, the course was filled with riders in between classes helping build for the next class. Volunteer Judge Margot Meredith was ably assisted by Kerrie Winning and these ladies had two big days in the judges box overseeing proceedings.
The Grand Prix saw 20 combinations on the start list, with some riders having travelled from far and wide to be involved, including Chris Holland and Maleah Lang-McMahon from Queensland and Aaron Hadlow and Jamie Priestley from Dapto and Nowra respectively and Izabella Stone from the ACT. The stage was set for an exciting nine-way jump-off with less than 5 seconds separating the fastest from the slowest.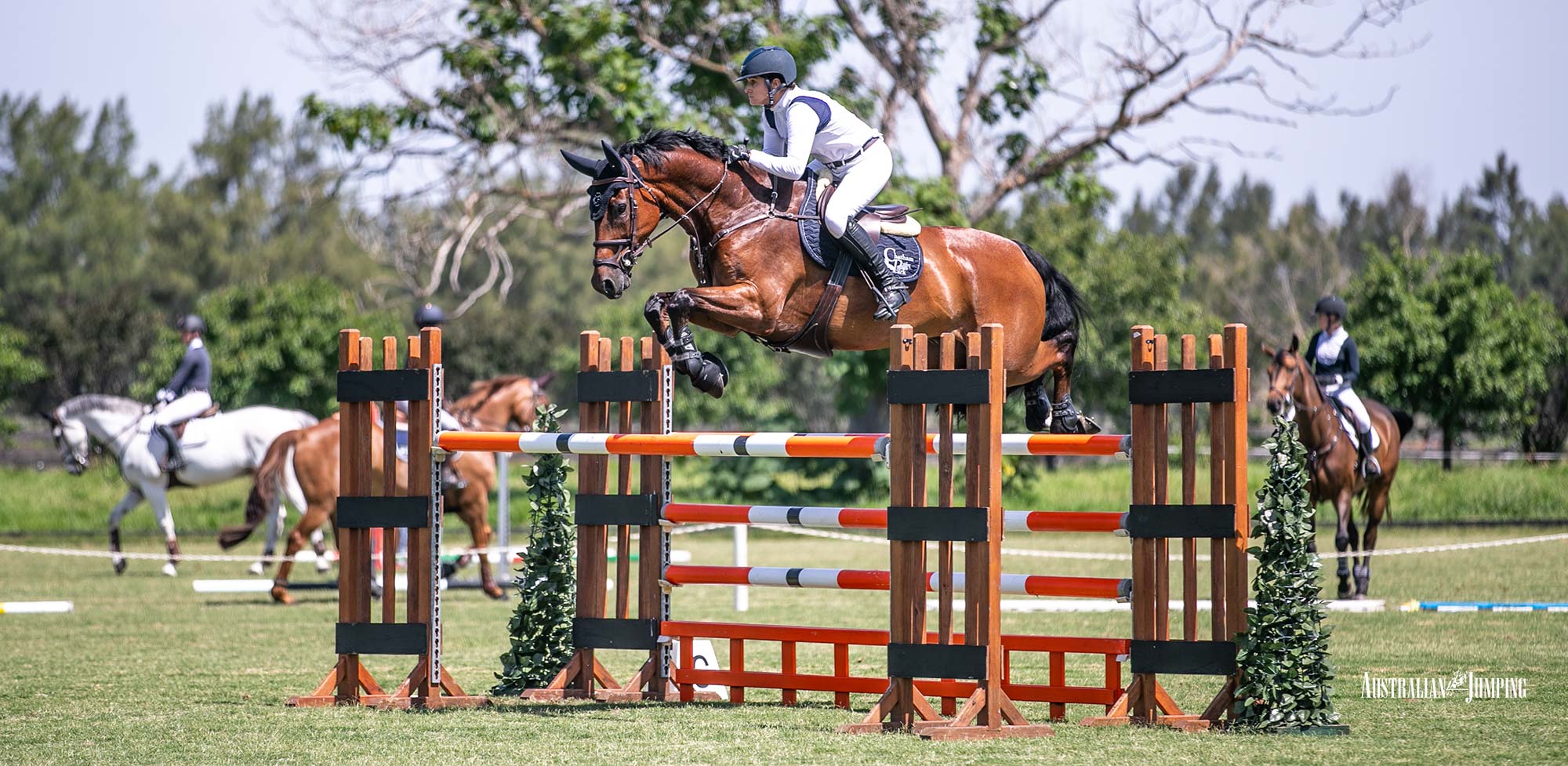 Amber Fuller and CP Aretino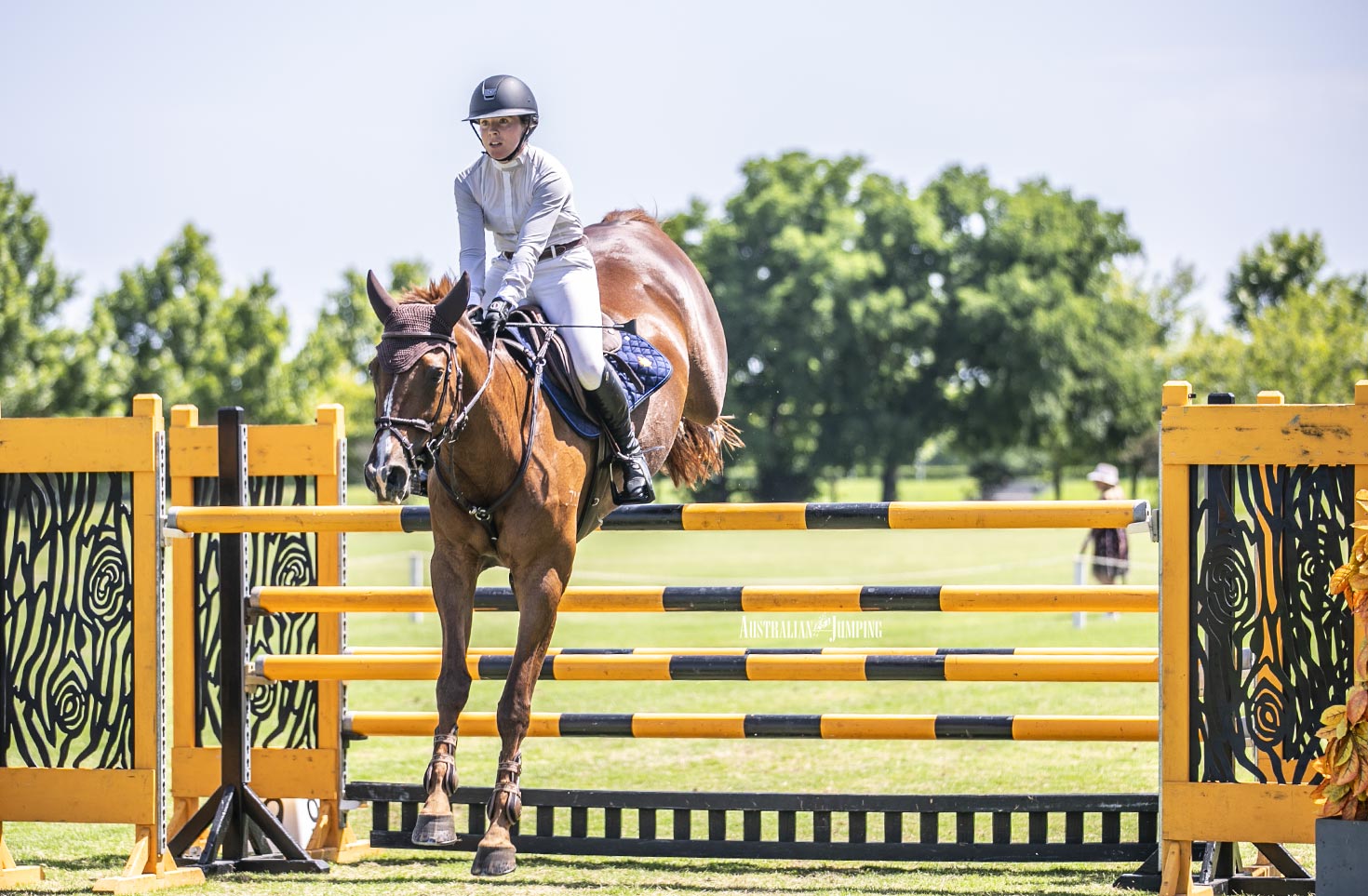 Laura Sloey and Copabella Cashmir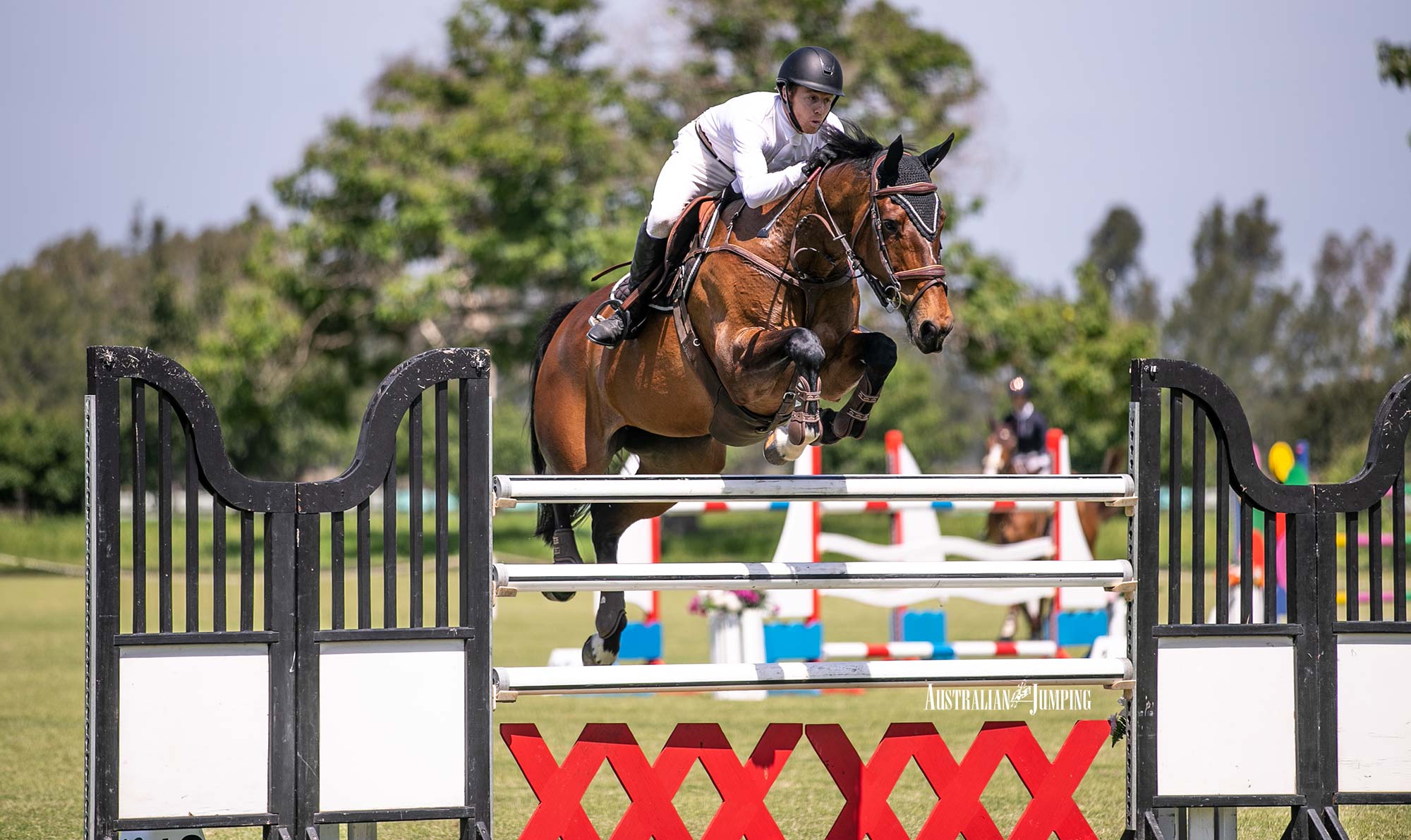 Aaron Hadlow and Vahlinvader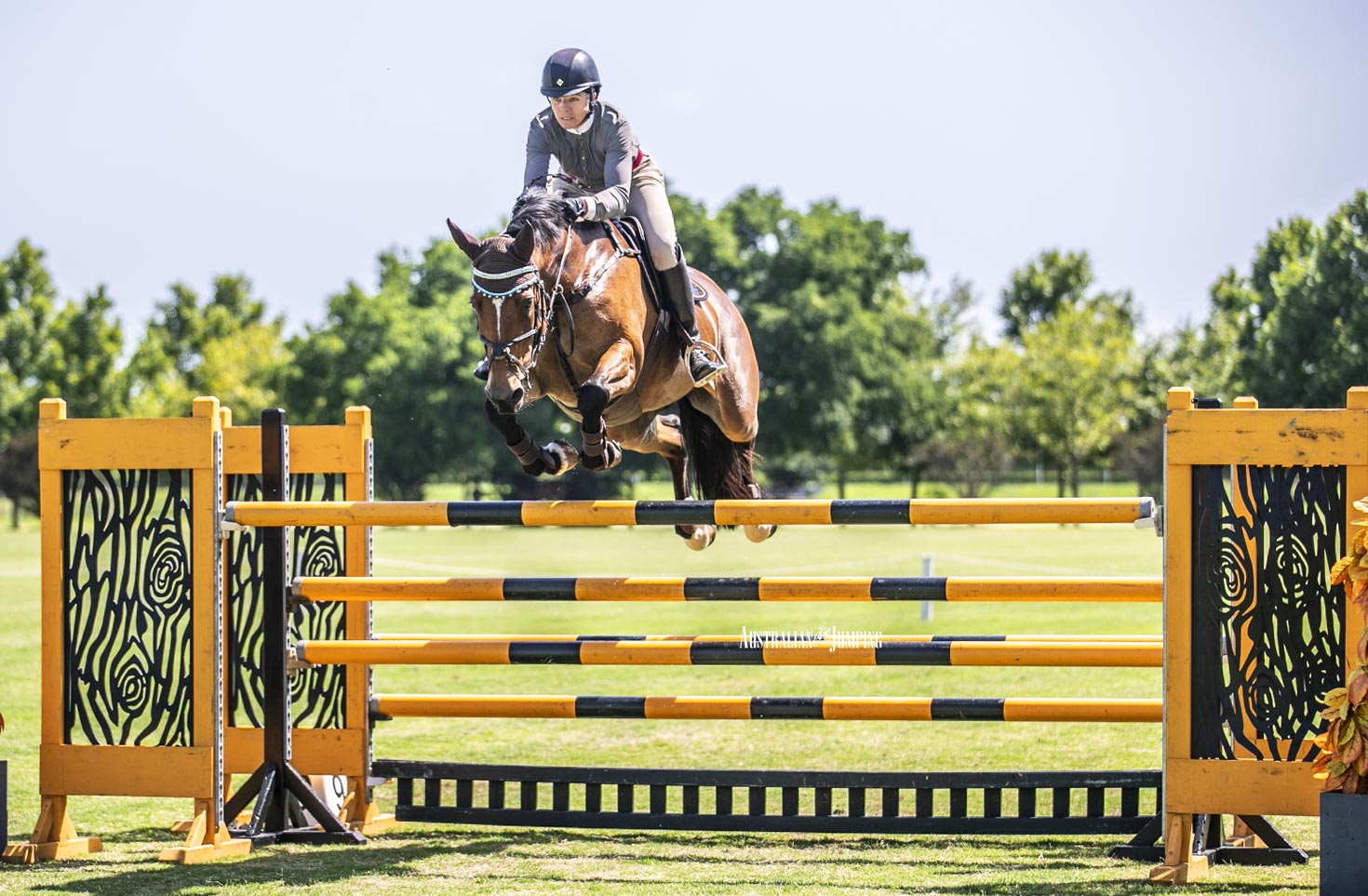 Amanda Madigan and Diamond B Vivienne
Advertisement


The jump-off provided excellent entertainment for the crowd watching-on. When Amber Fuller and CP Aretino sizzled around the course and were the first combination to break 40 seconds (39.99), it looked like they had the money in the bag, however, it was not to be. David Cameron and Finch Farm Spruce, (an 8-year-old gelding, previously campaigned by star eventer, Shane Rose) managed to shave off just 0.02 seconds of Fuller's time to finish in 39.97 and secure the win. To cap off an incredibly close competition, third placed Aaron Hadlow and Vahlinvader finished in 40.10 seconds.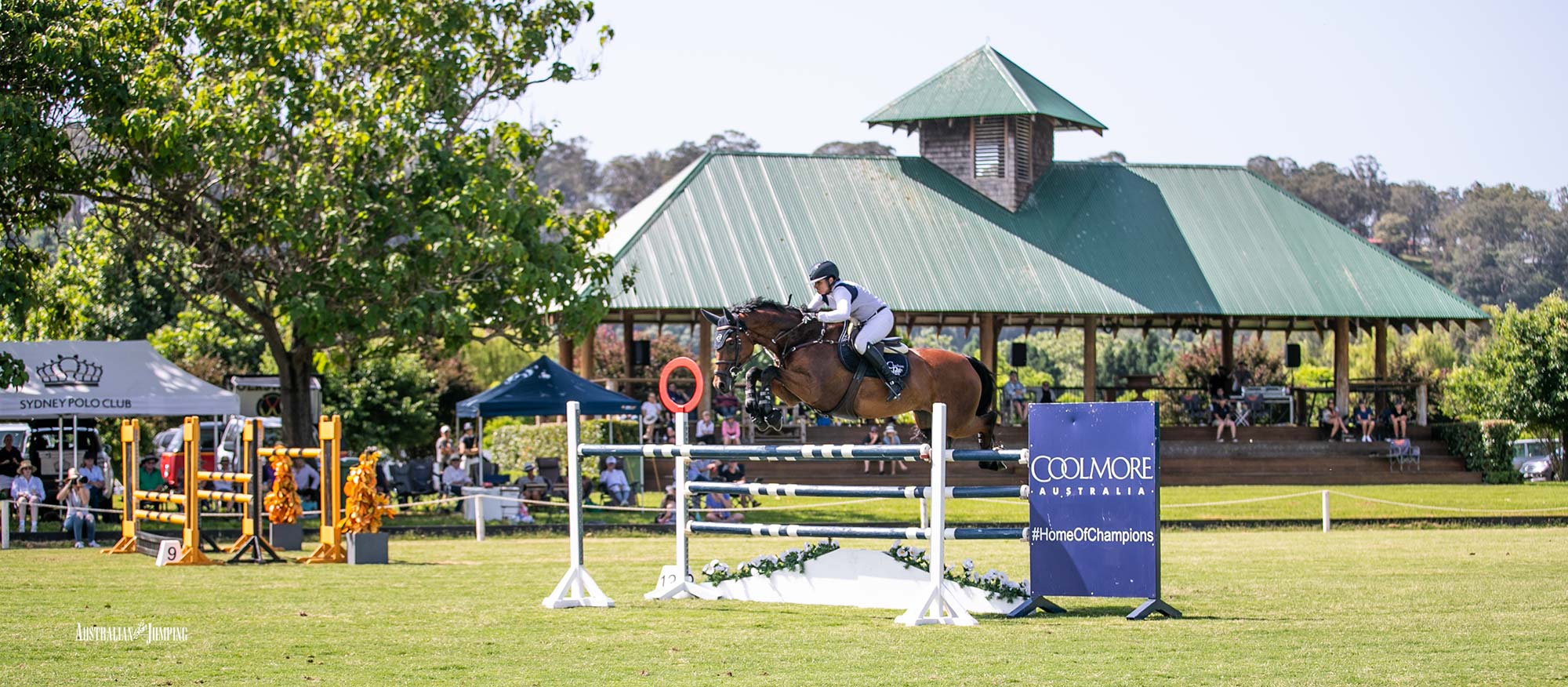 Amber Fuller and CP Aretino
Placings down to eighth are listed below:
| | | |
| --- | --- | --- |
| PLACE | RIDER | HORSE |
| 1st | David Cameron | Finch Farm Spruce |
| 2nd | Amber Fuller | CP Aretino |
| 3rd | Aaron Hadlow | Vahlinvader |
| 4th | Amanda Madigan | Diamond B Vivienne |
| 5th | David Cameron | Finch Farm Clifford |
| 6th | Laura Sloey | Copabella Cashmir |
| 7th | Jess Rice-Ward | CP Southern Cross |
| 8th | Jamie Priestley | Courage |
The organisers and competitors would like to thank the sponsors, who made the show and especially the Grand Prix possible. They include major sponsors Coolmore and IRT as well as Helen Chugg of Diamond B Farm, Liz Watson and Kentucky Equine Research (KER).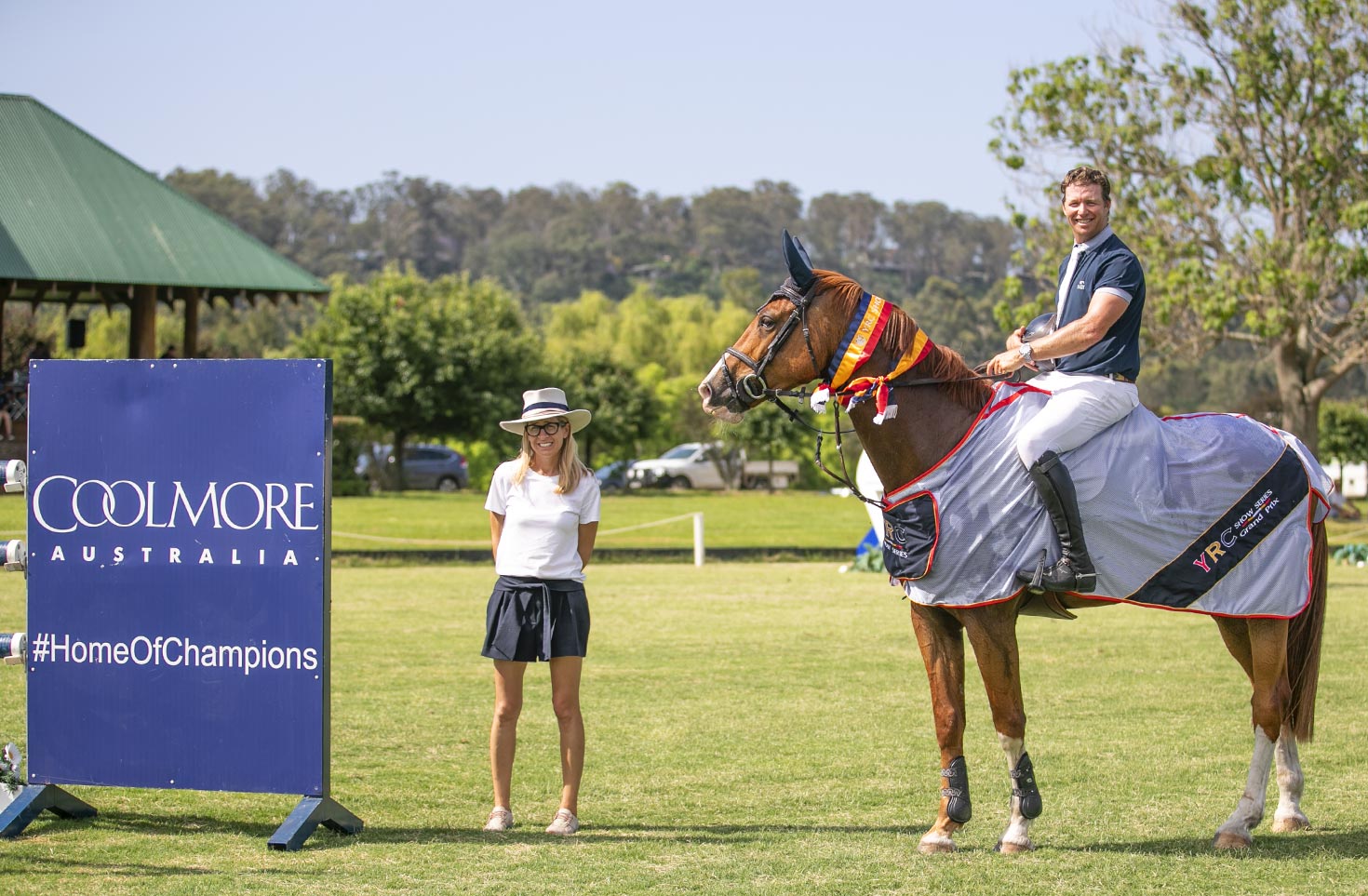 Above: Coolmore Australia's Sophie Magnier with David Cameron and Finch Farm Spruce.
View Comments