Edwina Tops -Alexander and California win the Hermes Grand Prix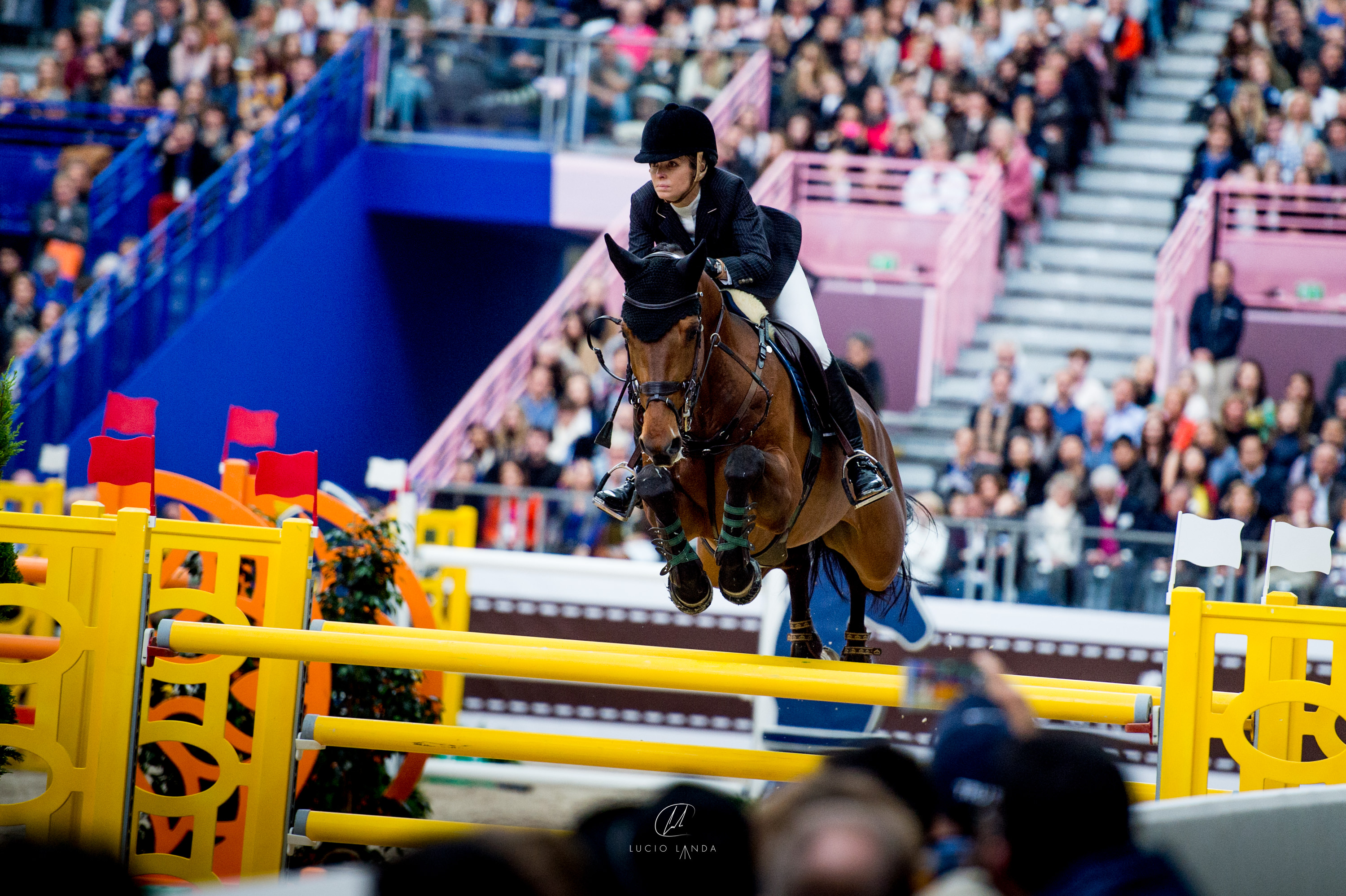 Lucio Landa
Source: Noelle Floyd
"I can't believe it!" said a delighted Tops-Alexander. "It was a really, really difficult course. But I knew exactly what to do and how to ride it."
The 1.60m jump-off class designed by Germany's Frank Rothenberger which saw an entry list of 47 riders, but only three would advance to the shortened course. In front of a full crowd in the Grand Palais, the track proved its toughness, with no less than 13 riders choosing to retire. The biggest challenge appeared to be the fence number 12, a oxer with black water trays underneath that caused some stops.
Clears didn't come easy; Ireland's Bertram Allen jumped the first clear round as 11th to go in the order and it wouldn't be until the end of the class when the last two clears would arrive.
But that late Round 1 clear worked out for Tops-Alexander, who rode the feisty 10-year-old KWPN mare California (L'Esprit X Libero H) in 41.36 seconds as last to go in the jumpoff to earn the victory. The Australian rider and this mare have been together for only five months and had not shared a victory together yet. But their first CSI5* grand prix win was a matter of time after finishing in second place in the Olympia's Grand Prix in December.
I was lucky enough to start last, in the first leg and in the jump-off. So I knew where the other riders had made some mistakes," Tops-Alexander commented. "My mare was in excellent form. She really did a great job, especially considering she is still a relative novice at this level of competition. We have only competed in six grand prix together. I really can't believe it!"
The runner-up spot went to the best home rider of the class, France's Penelope Leprevost. She marked the only other double clear performance of the day riding the 12-year-old SBS stallion Vagabond de la Pomme (Vigo D Arsouilles Stx X For Pleasure) in 41.44 seconds.
Ireland's Bertram Allen made a great effort with his long time partner, the 13-year-old AES mare, Molly Malone V (Kannan X Cavalier). They scored the best time of the jump-off in 39.20 seconds, but a pole would leave them off the first step of the podium and in 3rd place.
Germany's Ludger Beerbaum finished in 4th place riding the 14-year-old Holsteiner mare Chiara 222 (Contender X Coronado 3) with 4 faults in the first round in a time of 63.73 seconds while 5th place went to his compatriot Christian Ahlmann and the 10-year-old Zangersheide stallion Caribis Z (Caritano X Canabis Z) with 4 faults in the first round in a time of 65.00 seconds.
You can see the full results of this class following this link.
View Comments