Edwina Tops-Alexander and Peder Fredricson take win in GCL Stockholm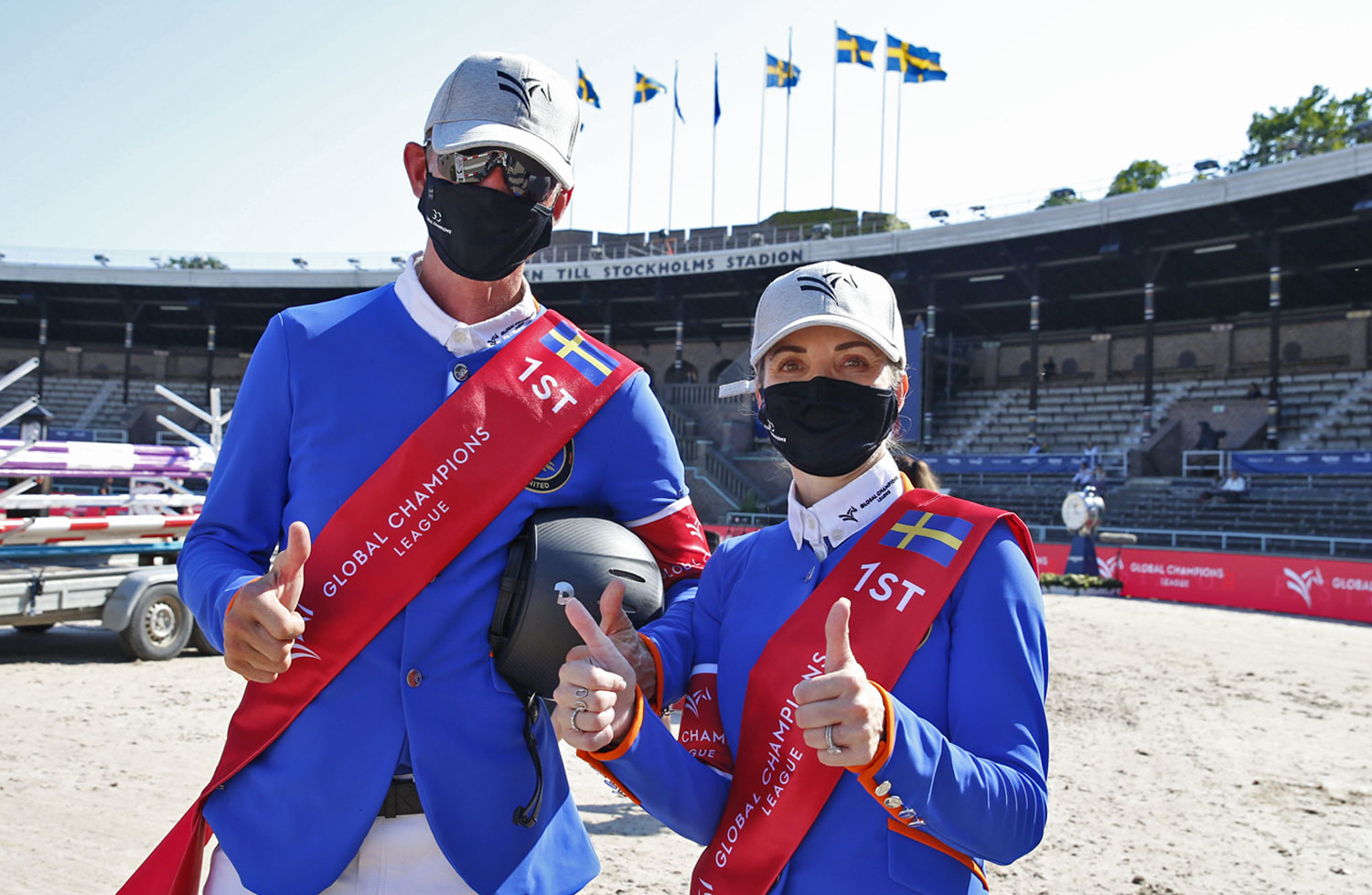 Stefano Grasso/LGCT
Source: Global Champions League
Valkenswaard United duo Edwina Tops-Alexander and home hero Peder Fredricson defeated pole sitters London Knights in an exhilarating battle at GCL Stockholm Presented by Fastator.
There was a fantastic atmosphere in Sweden's historic Olympic Stadium as today's sporting drama unfolded in front of a limited but hugely enthusiastic crowd of 500 spectators.
Advertisement


Unexpectedly for the London Knights team, Ben Maher and Olivier Philippaerts could not holdon to their lead in today's GCL showdown, dropping off the podium as another shock result played out under enormous pressure in the fifth stage of the season.
United put in a flawless performance, taking their third win of the season as they continue their charge on the overall GCL ranking – a thumping 29 points ahead of their nearest rivals.
Second today went to last week's winners Monaco Aces' impressive duo of Billy Twomey and Jérôme Guery, with Philipp Weishaupt and Ludger Beerbaum taking the third spot on the podium for Berlin Eagles.
Smiling in front of his home fans Fredricson explained: "It really is great to pick up these points, we have had a good season so far, I am really, really happy to be in Valkenswaard United and couldn't have a better teammate."
A delighted Edwina said "It feels amazing to be here in Sweden riding with one of the best riders in the world Peder, it is a big privilege for me and it is just amazing to be at an event with fantastic spectators and great sport."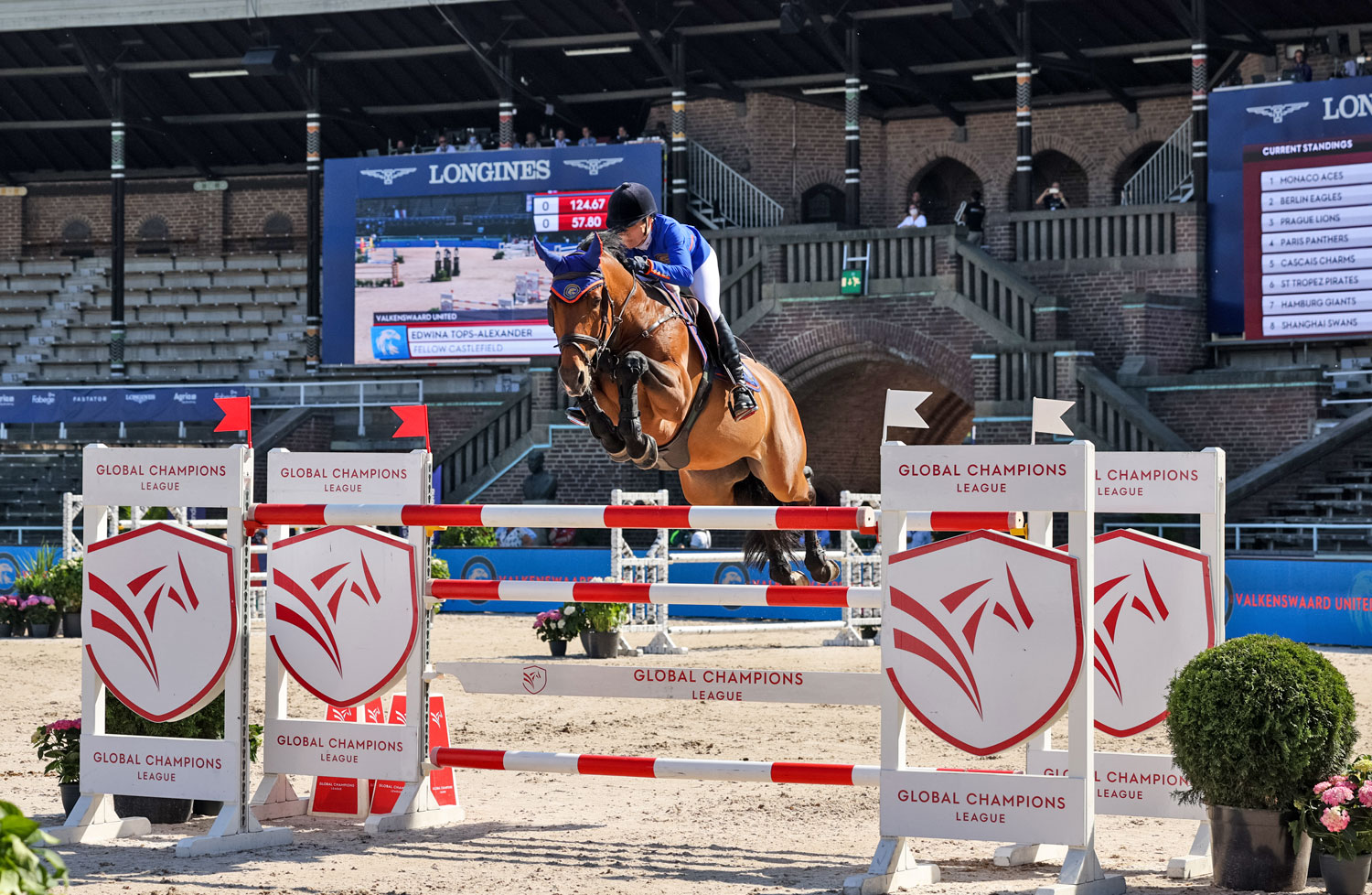 Edwina Tops-Alexander and Fellow Castlefield. Photo Credit:  Stefano Grasso/LGCT
In the overall GCL ranking, Valkenswaard United have now extended their lead and sit on 132 points. The Shanghai Swans hold on to second place with 103 points, just 6 points ahead of Monaco Aces with 97 on their tally.
As the sun started its slow descent across the arena, the atmosphere could be cut with a knife as the world's best horses and riders fought with every ounce of their being for their teams.
Advertisement

Paying tribute to the young talented Irish eventer 15 year old Tiggy Hancock, who sadly passed away after a fall training earlier this week, all Irish riders rode with a yellow armband while competing today.
The joker fence today in Uliano Vezzani's course was unexpectedly the first fence, which fell the most throughout the competition.  Vezzani gave riders the options of inside or outside turns, knowing that the combined time could play a huge part in the results of the close-knit field today.
Advertisement


View Comments