Edwina Tops-Alexander in electrifying LGCT finale in Doha next week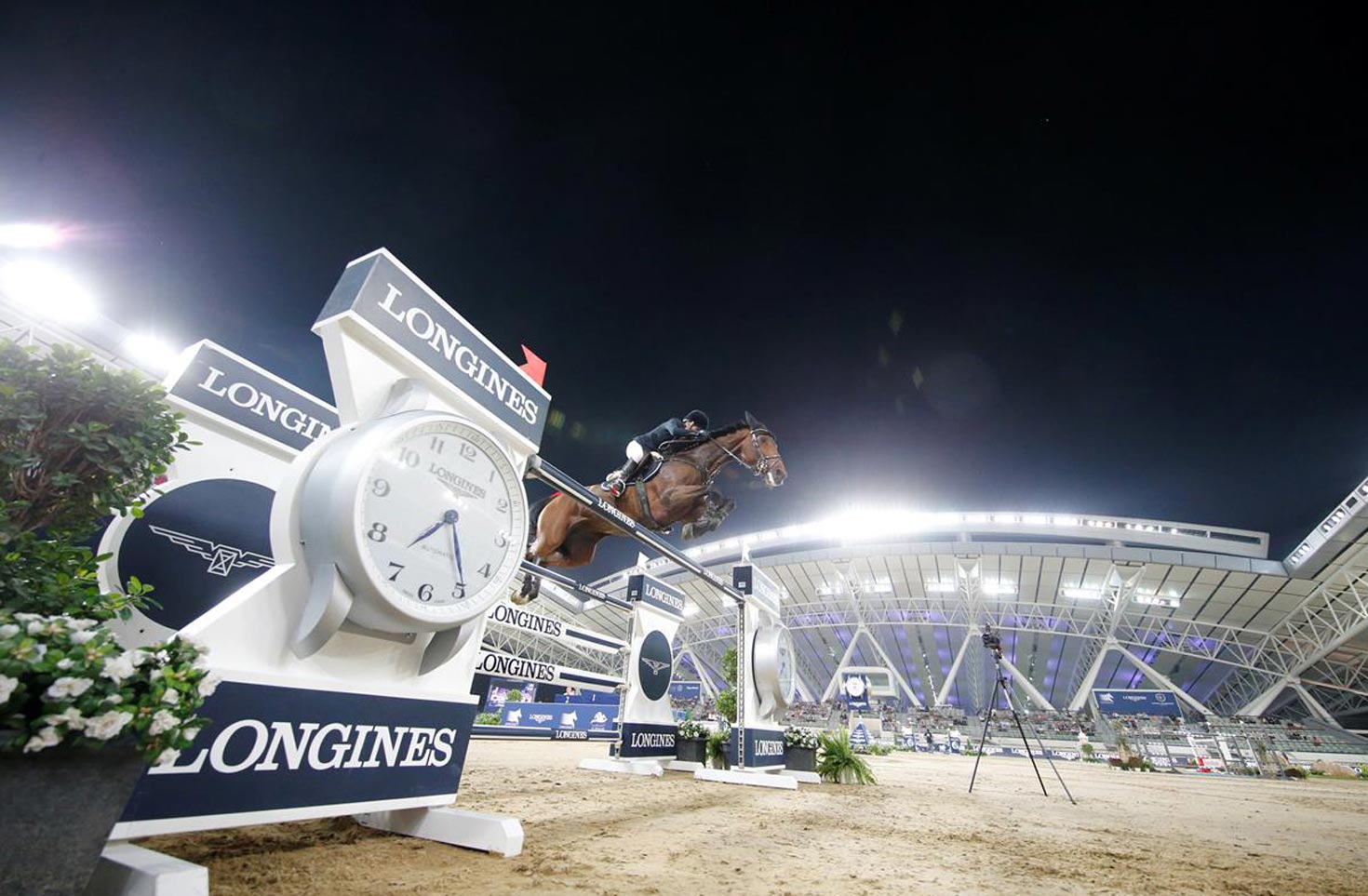 LGCT
Source: LGCT/ Stefano Grasso
British rider Ben Maher (GBR) will be crowned champion of the 2018 Longines Global Champions Tour at the finals in Doha, Qatar, next week, while seven of the world's top riders will be locked in an incredible battle for second place.
In the overall LGCT Rankings just 28 points separate second place rider Alberto Zorzi (ITA)(237 points) and Christian Ahlmann (GER) (209 points) in eighth – and with 40 points for a win there is everything to play for for the riders in between.
Advertisement

Third in the rankings is World Number 1 and 2017 LGCT Champion Harrie Smolders (NED), just three points away from Alberto on a score of 234, and fourth is Daniel Deusser (GER) just a further point away on 233 overall. Scott Brash (GBR) holds fifth with a tally of 225, two time LGCT Grand Prix winner Nicola Philippaerts (BEL) sits in sixth with 219 and two time LGCT title holder Edwina Tops-Alexander (AUS) is on 212 overall.
Doha will also provide the last chance for individual riders to qualify for the Longines Global Champions Tour Super Grand Prix at the GC Playoffs in Prague this December, with all eyes on who will take the final golden ticket to the 16 rider showdown.
Harrie will return to the state-of-the-art AL SHAQAB arena next week, and knows the importance the finals hold: "It all comes down to Doha. If I look at the scores at the moment, it is very, very close from second to eighth place, with any of those riders able to finish on the podium. I definitely want to take my chances."
As the top international horses and riders prepare to leave for AL SHAQAB – a member of the Qatar Foundation – pressure has reached fever pitch as athletes look to secure their place in the 2018 LGCT rankings and vie for a share of the 1 million euro season bonus.
Advertisement

From Mexico City to the sands of Miami Beach, Shanghai's bright lights, the Eiffel Tower in Paris, the sparkling harbour of Monaco and every major capital city in-between the 2018 LGCT season has been an electric mix of top sport and breathtaking destinations – all culminating in an edge-of-the-seat final in Doha, Qatar.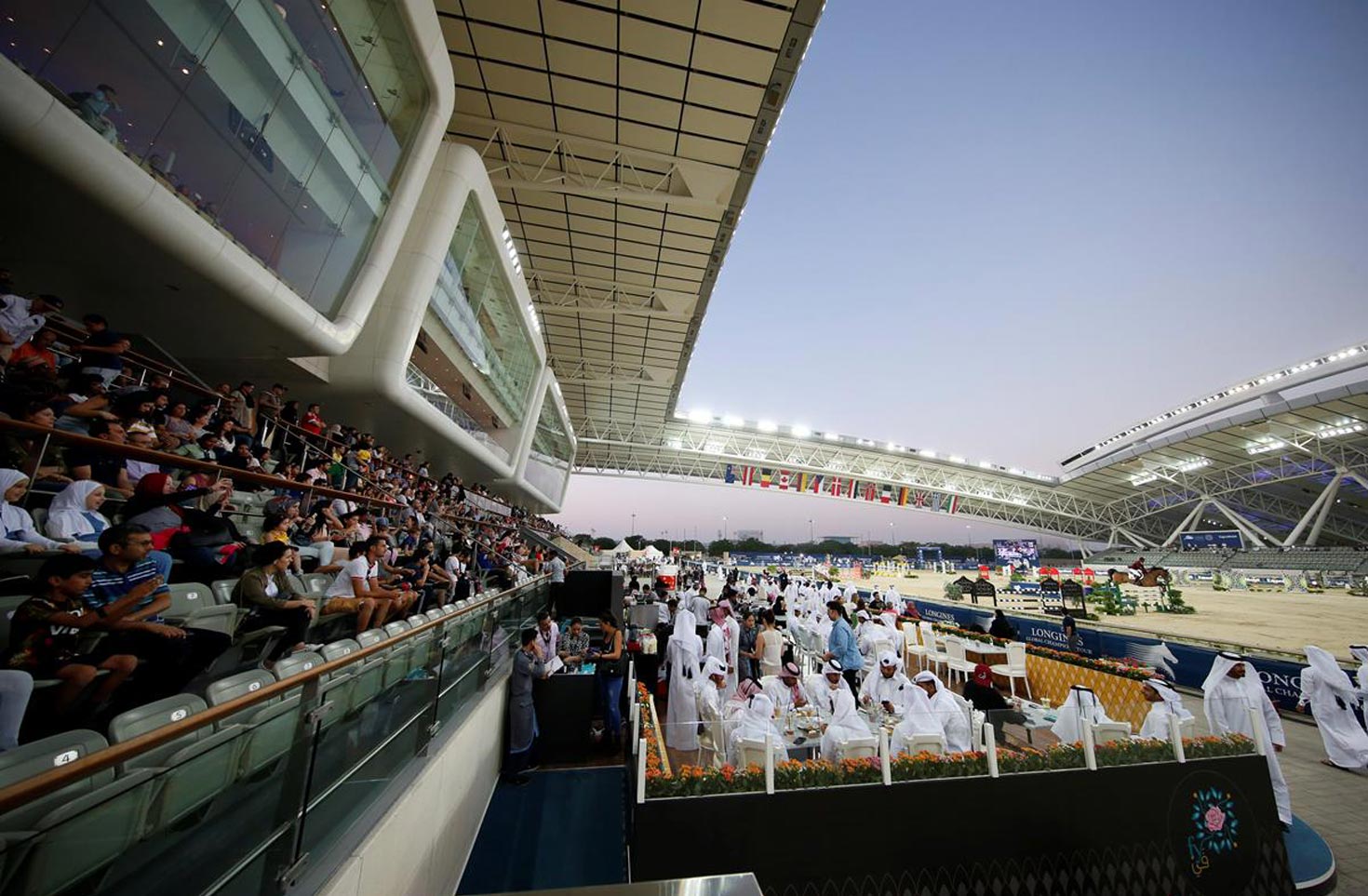 On top of this intense line up, spectators will be treated to appearances from plenty of former champions and home heroes. Last year's victor Bassem Hassan Mohammed (QAT) will return to AL SHAQAB where he made history by becoming the first home rider to take an LGCT Grand Prix win there. He'll be joined by compatriot Sheikh Ali Bin Khalid Al Thani (QAT), who in an earlier interview said; "There is more pressure for us at the event in Doha. We are motivated, you have the crowd, your family, everyone watching and you need to do well. We want to show our country what we we are doing and how we are improving."
Big names looking for success at the final show of the 2018 LGCT Championship include Ludger Beerbaum (GER), Laura Kraut (USA), Peder Fredricson (SWE), Maikel van der Vleuten (NED), Bertram Allen (IRL), Marcus Ehning (GER), Lorenzo de Luca (ITA), Michael Whitaker (GBR), Roger-Yves Bost (FRA), Jessica Springsteen (USA), Gregory Wathelet (BEL), Marlon Zanotelli (BRA) and Gerco Schroder (NED).
For the full rider list, please click here. ​
View Comments