Edwina Tops-Alexander rides for St Tropez Pirates in GCT New York battle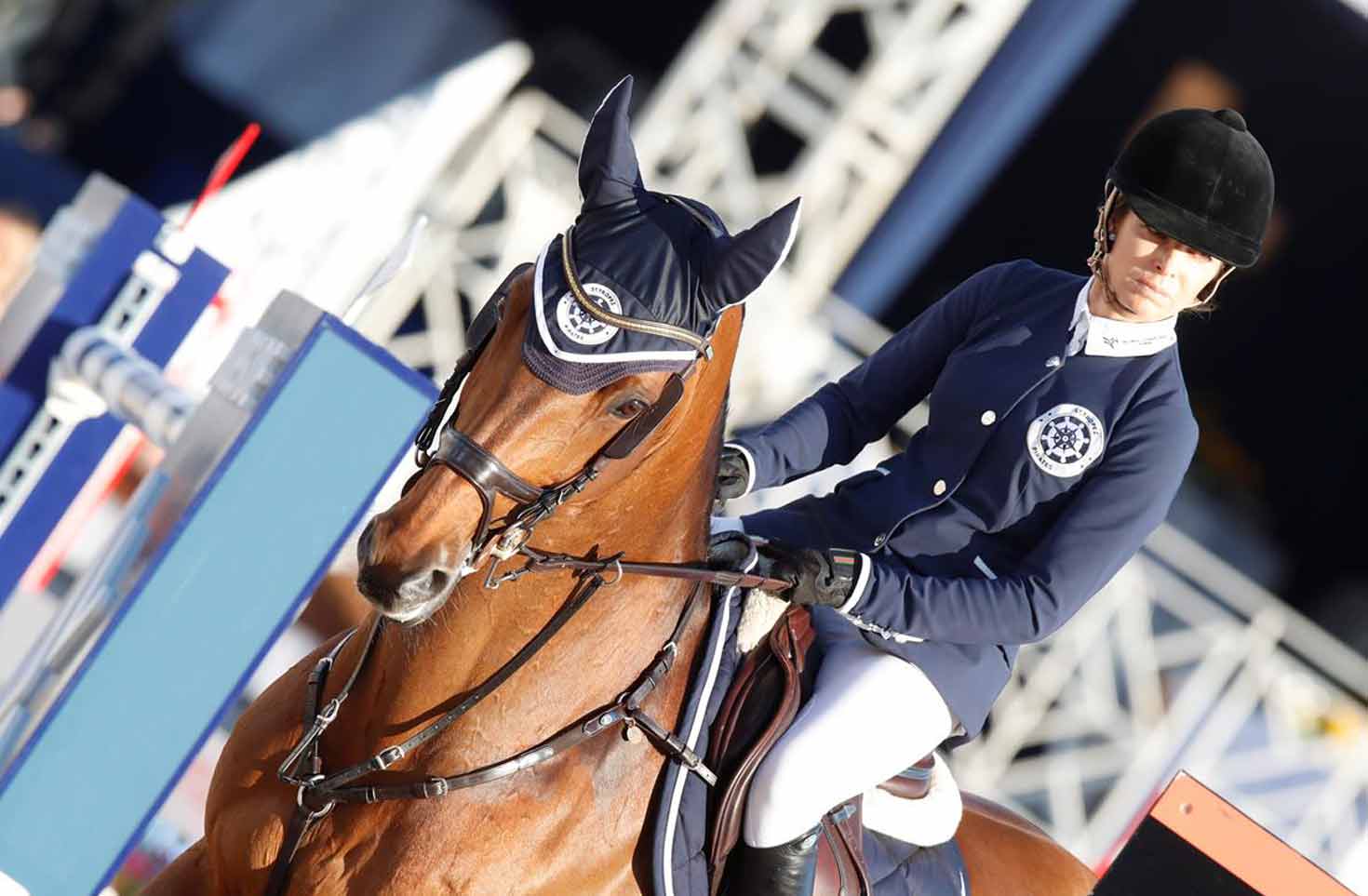 Photo: GCL / Stefano Grasso
High stakes, enormous pressure and big expectations… The GCL team competition is set to reach fever pitch as the battle for supremacy rockets to its conclusion in New York. Throughout the year the GCL team competition has seen more drama, tactics and excitement than ever before, with all 16 teams experiencing a rollercoaster of emotions this season. Currently leading are the St Tropez Pirates with a score of 304 points, closely followed by the Shanghai Swans on 302 so far. Just 6 points behind are the former leaders and 2018 Champions London Knights, while Madrid in Motion are a further 6 points away with 290 overall.
Advertisement

As well as the Championship title, teams are fighting for a place in the GC Prague Playoffs GCL Super Cup, with the top four ranked teams fast-tracking to the semi-finals – a huge advantage in the fight for the 3 million euro prize pot and chance to etch their names into the history books. Amongst these is Australia's Edwina-Tops Alexander who is riding with fellow St Tropez Pirates Pieter Devos and Dani G. Waldman with the goal of claiming victory.
This season the London Knights have taken the most wins, with four 1st places to their name – Madrid, Stockholm, Cascais/Estoril, and London. While the St Tropez Pirates have only secured one win this year (Hamburg), their consistently high placings have meant they now lead the Championship race by just two points.
Advertisement

As Aussie eyes are focussed on the St Tropez Pirates, local eyes will no doubt be on the home city team New York Empire, lead by team owner and rider Georgina Bloomberg who was born and raised in the city. After a spectacular win in Valkenswaard earlier this season, the black, white and red team will be looking for plenty of local support as they seek to take a podium on home turf.
Modified from press-release by Global Champions Tour
View Comments