Edwina Tops-Alexander takes on the world's best on the French Riviera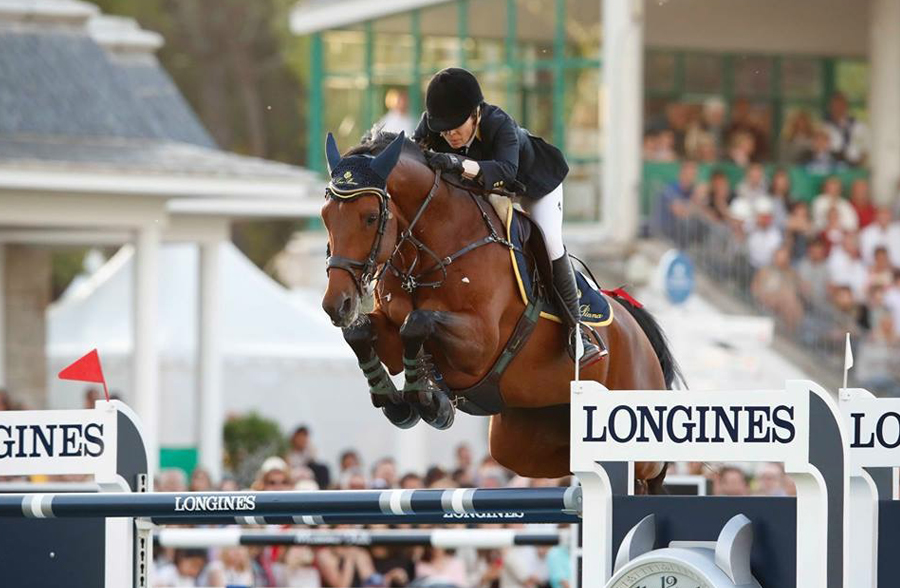 LGCT
Source: LGCT
A head-turning line up of show jumping stars are in action in Ramatuelle / Saint Tropez this week, kick-starting the charge along the French Riviera with this sparkling new addition to the 2018 Longines Global Champions Tour calendar.
At the head of the pack will be World Number 1 and 2017 LGCT Champion Harrie Smolders (NED), fresh from his LGCT Grand Prix of Hamburg win and looking to continue riding his wave of success. He'll be flanked by a world class field with Peder Fredricson (SWE), Kevin Staut (FRA), Henrik von Eckermann (SWE), Simon Delestre (FRA) and Daniel Deusser (GER) all in action for the sixth event of the Championship race.
Leading since the first leg of the 2018 Championship, overall LGCT ranking leader Scott Brash (GBR) will be looking to capitalise on his 12 point lead and widen the gap to his closest rivals. Hot on his heels will be Edwina Tops-Alexander (AUS), Ben Maher (GBR) and Pieter Devos (BEL) who hold 2nd, 3rd and 5th respectively – and all of whom have been on phenomenal form in recent events.
It was announced last year that the sophisticated Riviera resort of Ramatuelle/Saint Tropez will this summer join the international parade of unique destinations, including some of the world's foremost capital cities. From 31st May to 2nd June, the Longines Athina Onassis Horse Show (LAOHS) leads the charge along the French coast, and will see riders head to the legendary Pampelonne Beach with it's turquoise waters and enviable blue skies. In total, a hundred riders and nearly 200 horses are expected, representing more than twenty nations.
Big names in attendance this weekend will be John Whitaker (GBR), Bertram Allen (IRL), Ludger Beerbaum (GER), Lorenzo de Luca (ITA), Alberto Zorzi (ITA), Laura Kraut (USA), Rodgrio Pessoa (BRA), Cian O'Connor (IRL), Roger-Yves Bost (FRA), Michael Whitaker (GBR), Pedro Veniss (BRA), Maikel van der Vleuten (NED), Christian Ahlmann (GER), Jessica Springsteen (USA), Athina Onassis (GRE), Sergio Alvarez Moya (ESP) and Jerome Guery (BEL).
CSI 5* Classes in AEST are as follows:
Thursday 31st May
21:45 AEST     CSI 5* Prix Mclaren 1.45m (€25.000)
Friday 1st June
01:15 AEST      CSI 5* 1st GCL of Saint Tropez 1.50/1.55m (€62.000 to individuals)
22:30 AEST    CSI 5* Prix Premium Mares 1.45m (€25.000)
Saturday 2nd June
01:00 AEST     CSI 5* Prix Julius Baer 1.45/1.50m (€61.000)
22:25 AEST     CSI 5* 2nd GCL of Saint Tropez 1.55m (€93.000 to individuals)
Sunday 3rd June
02:10 AEST     CSI 5* LGCT Grand Prix of Saint Tropez – 1.60m (€300.000)
View Comments