Edwina Tops-Alexander the one to watch in 2018!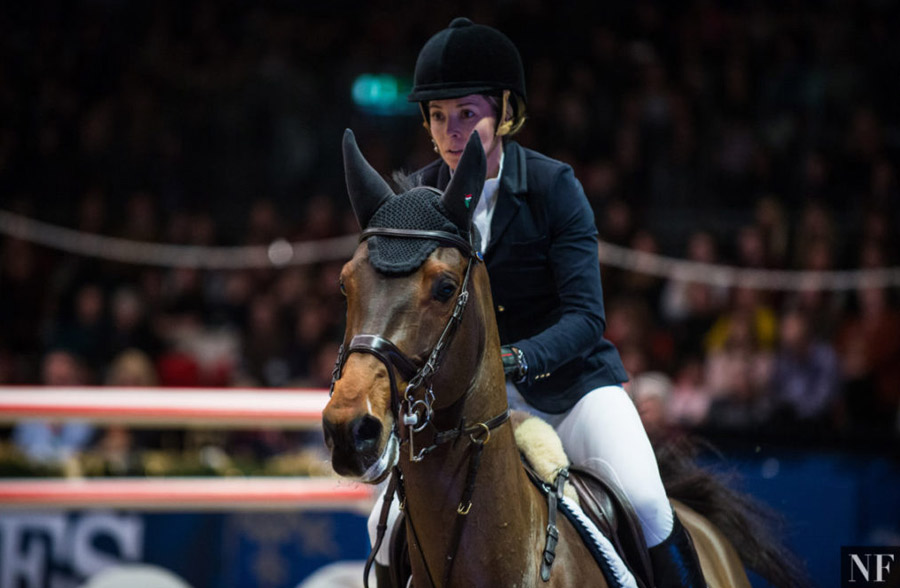 Noelle Floyd
Source: Noelle Floyd Style
A new year, a new reason to celebrate one of the most dominant riders in the world, Australia's Edwina Tops-Alexander. We may have missed Edwina's presence at the top of the FEI World Rankings this season while she took some time off to have her now-five-month-old daughter, Chloe. But she left on a high note, taking the prestigious Grand Prix Hermès at Saut Hermès au Grand Palaislast March aboard California, and this winter, Tops-Alexander and her super-mare are right back where they left off.
Last month, Edwina and California earned a World Cup Jumping win in La Coruna, Spain and, just one week later, she and Inca Boy van T Vianahof earned a surprise top placing at Olympia's Longines FEI World Cup™ Jumping Qualifier in London. The result? Tops-Alexander is currently tied for first place in the Western European League World Cup Rankings with France's Kevin Staut, and we couldn't be more excited to see her right back where she's meant to be.
For our money, here are 16 reasons why Edwina Tops-Alexander is one to watch in 2018: 
First things first: her nickname is Weenie!
Edwina started to ride at eight years old on her neighbor's 4-year-old pony, Bo Jangles. The pony used to escape from her neighbor's house and run to her family's backyard.
She studied at the Australian College of Physical Education in Sydney and worked as an aerobics instructor and personal fitness trainer in Australia for a time.
 She won the Australian Young Rider Championships in 1995.
The following year, in 1996, she made her international debut in Hong Kong.
In 1998, Edwina moved from Australia to Belgium so that she could more seriously pursue a career in the sport. She originally intended to stay in Europe for only six months, but returned in 1999 and rode for Belgian rider Ludo Philippaerts for three years.
When she moved to Europe, she sold her car to pay part of the trip for her and her horse, Mister Dundee, to compete in Valkenswaard, which coincidentally, is where she met Jans.
If you're unfamiliar with 'Jans', he's Edwina's husband, Global Champions Tour Co-Founder and Co-Owner, Jan Tops. Edwina has been a regular on the Global Champions League circuit for the past decade. In 2011, she became the first rider to win $1 million Euro on the GCT, also winning the overall title in 2011 and 2012.
Australia's leading lady was out of the saddle for three weeks after breaking her foot during a show in Arezzo, Italy in 2005.
She became the first Australian to appear in an individual final at the World Equestrian Games after qualifying for the show jumping final at the 2006 Games in Aachen, Germany.
In January 2008 she became the first woman to win the Zurich Grand Prix in Switzerland.
She was named Australian Rider of the Year in 1997, 2006, and 2007
In 2012, she released her autobiography called The Winner of Oz.
She's appeared in Vogue Australia and Marie Claire.
Known not only for her riding chops but her incredible fashion sense, Edwina has actually helped to design an equestrian collection for Gucci.
Tops-Alexander and California have been partners for just over one year. Edwina took over the ride in October 2016, and since that time, the pair have earned two wins and as many as 10, top-10 placings in CSI5* classes together.
Eight Things Edwina Tops-Alexander Always Keeps in Her Tack Trunk [NF Style]
View Comments