Edwina Tops-Alexander to continue LGCT charge in Madrid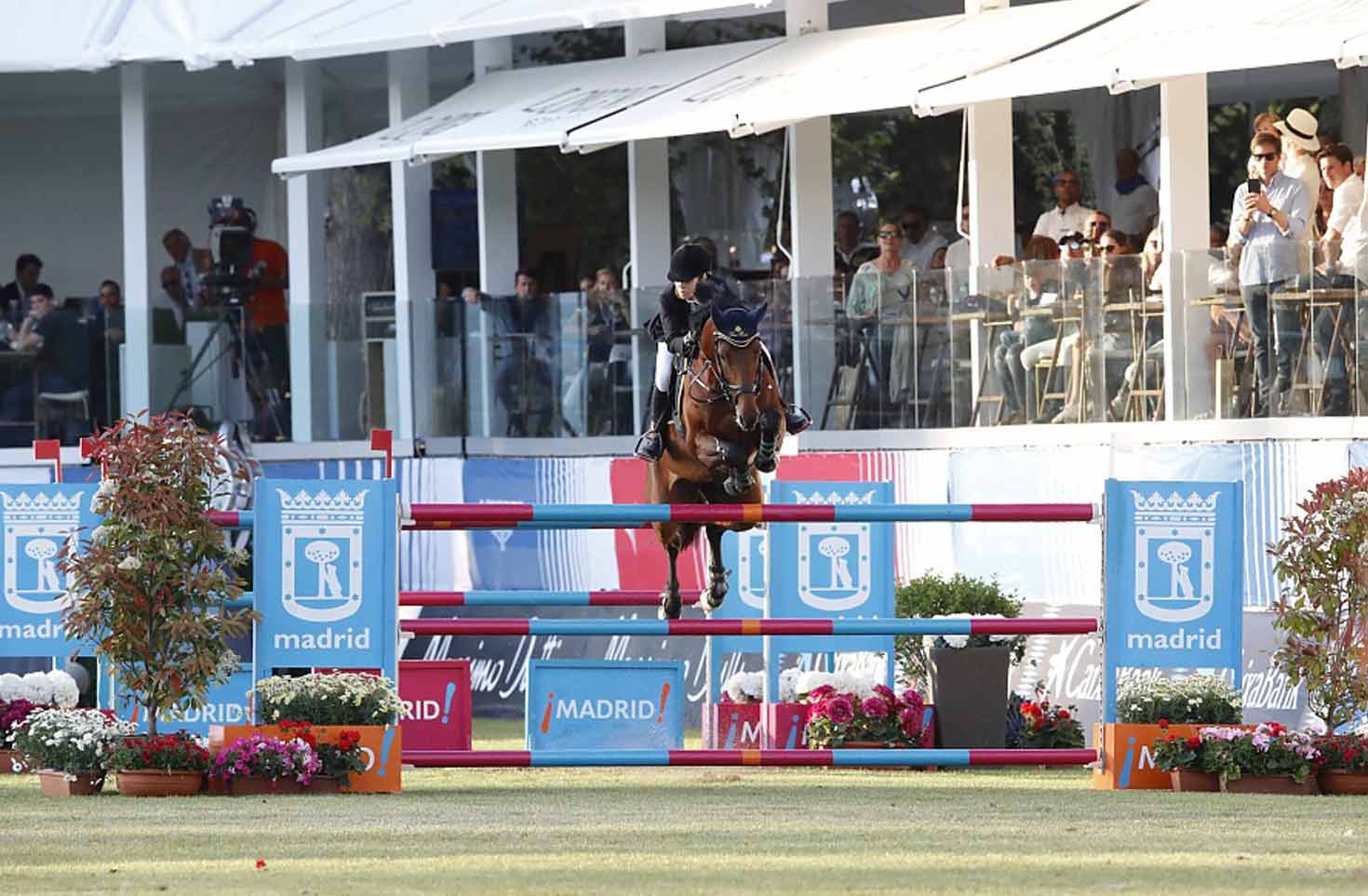 Stefano Grasso/LGCT
The fifth leg of the Global Champions Tour will kick off this Friday in Madrid, with Australia's Edwina Tops-Alexander looking to continue her great form and earn a place on the podium.  Tops-Alexander finished 9th in last year's Grand Prix on her lovely mare California and will be looking to improve on that this year and hopefully take the win to claim a coveted spot in the Prague Playoffs at the end of the year.
Live-streaming of the event will be available through the LGCT website. CSI5* times in AEST are as follows:
Friday 17May
22:45pm AEST – CSI5* Two Phases – 1.45m (€25,000) 
Saturday 18 May
2:15am AEST – CSI5* GCL of Madrid Round 1 – 1.50/1.55m (€50,200 to individual class winners)
11:15pm AEST – CSI5* GCL of Madrid Round 2 – 1.55/1.60m (€145,700 to individual class winners) 
Sunday 19 May
2:45am AEST – CSI5* LGCT Grand Prix of Madrid – 1.60m (€300,000)
10:45pm AEST – CSI5* Against-the-Clock – 1.45m (€25,000) 
Monday 20 May
1:00am AEST – CSI5* Copa Del Ray Against-the-Clock with jump-off – 1.50m (€100,000) 
Advertisement
 
Source: LGCT
A tantalising line up of show jumping superstars can be revealed for this week's Longines Global Champions Tour of Madrid, raising the curtain on the European segment of the 2019 Championship.
From 17th – 19th May, the very best riders will continue their campaign in the world's premier show jumping series, heading to the beautiful destination of Club de Campo Villa de Madrid where thousands of spectators will be treated to a dazzling display of top class sport and entertainment across three days.
Currently ranked 3rd in the LGCT Championship, Daniel Deusser (GER) will be hoping a good result in Spain will slingshot him ahead in the race to become the 2019 title holder. With 40 points available for a LGCT Grand Prix win, Deusser knows that keeping the momentum as the season unfolds will be key to coming out on top in New York at the season finale in September. Hot on his heels however, and currently sitting just 11 points away is 2017 LGCT Champion Harrie Smolders (NED), who will be bringing two of his top horses in Don VHP Z and the lightning fast Zinius.
But local fans will be out to support home hero Eduardo Alvarez Aznar (ESP), the Spanish star finishing a record joint second place in last year's LGCT Grand Prix of Madrid – whipping up the crowd as he finished just shy of his first ever LGCT Grand Prix win. He'll be bringing his star horse Rokfeller de Pleville Bois Margot to the event again this year, so will be one to watch on home turf. The pair took bronze in 2016, and silver in 2018 – could 2019 be the year he fulfils his dream of taking gold on Spanish soil?
Previous winners of the LGCT Grand Prix of Madrid will also be out for glory, with Ben Maher (GBR), Marcus Ehning (GER) and Luciana Diniz (POR) all lining up in the starting box and flexing their muscles in preparation for a venue they know and love. But it's set to be a thriller of an event, with plenty of big names to throw into the mix, including the likes of Scott Brash (GBR), Edwina Tops-Alexander (AUS), Henrik von Eckermann (SWE), Peder Fredricson (SWE), Martin Fuchs (SUI), Ludger Beerbaum (GER), Malin Baryard-Johnsson (SWE), Jerome Guery (BEL), Julien Epaillard (FRA), Lauren Hough (USA), Maikel and Eric van der Vleuten (NED), Jessica Springsteen (USA), Alberto Zorzi (ITA), Laura Kraut (USA), Nayel Nassar (EGY), Michael Whitaker (GBR) and Pius Schwizer (SUI) just a handful of A-listers in action.
Kicking off a flat out gallop across key European cities, Madrid is a globally significant capital which buzzes with sophistication and energy.
Madrid's exclusive country club, the Club de Campo Villa de Madrid, will host the Longines Global Champions Tour series at its equestrian centre, where the best riders and horses in the world will compete in the stunning grass arena. The elegant Club de Campo Villa de Madrid is a well-known venue in the city and an important hub for those passionate about equestrianism.
With excellent equestrian facilities and two golf courses – including one designed by the late Seve Ballesteros – this unique venue brings together elite level competition and the glamour of world-class show jumping in the historic Spanish capital. The show ground is only a few kilometres from the famous monuments and architecture within the heart of the city, including the Plaza de Cibeles, with its stunning Cibeles Fountain. Previous years have seen home heroes serenaded on the podium, and with world-class action promised once again, it's set to be an exhilarating first European stop on the Tour.
Source: LGCT
View Comments