Edwina and Vinchester win first ever 1.60m start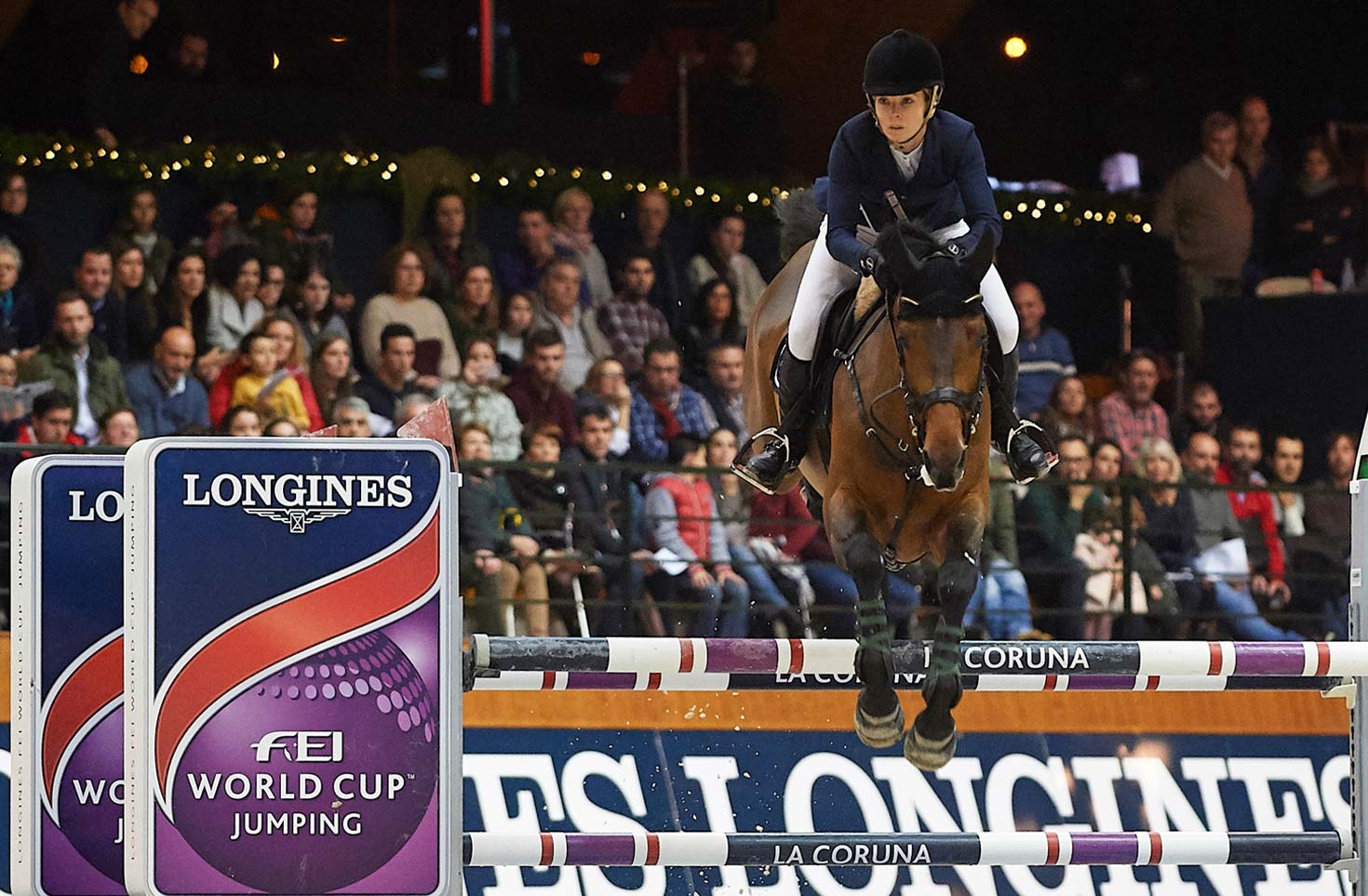 FEI
Supplied by: FEI
Edwina Tops-Alexander has done it again. Just a week after her brilliant win at the Longines Masters in Paris, Tops-Alexander has won the World Cup in La Coruña, Spain.
"Pretty amazing!" was how Australia's Edwina Tops-Alexander, described her victory in today's seventh leg of the Longines FEI Jumping World Cup™ 2018/2019 Western European League series in La Coruña, Spain.
For the second consecutive year, she out-paced all her rivals to head the line-up at the Casas Novas Equestrian Centre. The packed stadium of spectators enjoyed a thrilling 10-horse jump-off that held them on the edges of their seats to the very end.
Advertisement

Last year she came out on top at the same venue with the mare, California, who was just 10 years old at the time. But what made today's success all the more spectacular was the fact that she was partnering a nine-year-old stallion called Vinchester who was jumping the biggest track of his entire career.
"I never would have believed that this would happen – he only jumped 1.50m for the first time earlier this week and today was his first 1.60m! If you told me he'd have a few down I wouldn't have been surprised, so I'm a little bit taken aback!" told Edwina Tops-Alexander.
Runner-up spot went to another nine-year-old, Chalou, ridden by Italy's Emanuele Gaudiano (32) while German legend, Ludger Beerbaum (55), slotted into third with his new ride Cool Feeling.
Advertisement

It was Beerbaum's compatriot Christian Kukuk who set the target over Javier Trenor's jump-off track, bringing the handsome stallion Colestus home with a smooth run in 46.85 seconds when first to go.
Next in, Sweden's Irma Karlsson looked set to seriously improve on that, but her quick 10-year-old mare Ida van de Bischop misunderstood the instructions on the approach to the remaining two elements of the triple combination and ran past the second element to put paid to their chances.
Faster rounds were then posted by Frenchman Olivier Robert (Tempo de Paban) and Belgium's Jos Verlooy (Igor), and when both Helsinki winner Gudrun Patteet (Sea Coast Pebbles Z) and The Netherlands' Leopold van Asten (VDL Groep Beauty) left a fence on the floor then it was Verlooy's 44.24 seconds that Tops-Alexander was chasing.
Despite her horse's inexperience, she set off like a rocket to produce a cracking round that demonstrated the extraordinary courage and ability of her young mount, shaving almost a full two seconds off the target time when clearing the line in 42.26 seconds.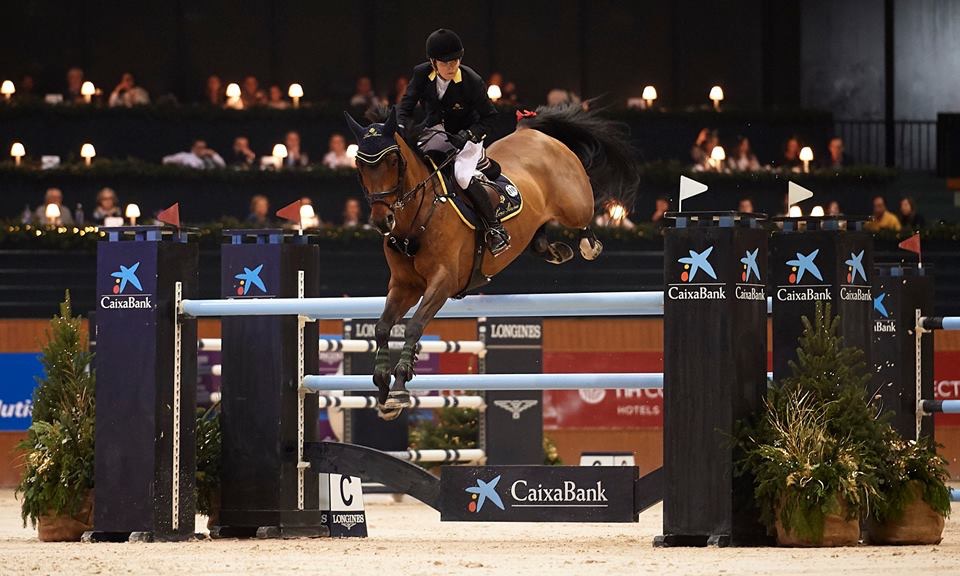 Edwina Tops-Alexander and Vinchester
Gaudiano gave it his best shot when breaking the beam in 43.01 with the enigmatic Chalou whose toe-stretching jumping technique sets him apart from the rest, and when Austria's Max Kuehner and Chardonnay hit the second fence then only Beerbaum could steal Tops-Alexander's thunder.
The German giant has only been riding the 10-year-old gelding Cool Feeling, formerly competed by Canada's Ben Asselin since September, but the man who has taken four gold medals from seven Olympic Games and who has lined out in 21 FEI Jumping World Cup™ Finals should never be under-estimated.
Beerbaum looked well in touch all the way to the final line where a check saw him stop the clock on 43.26 seconds, for third place and a considerable improvement up to 15th spot on the current standings.
Today's win has boosted Tops-Alexander, who also collected points at the opening leg in Oslo (NOR), to joint-fifth spot and, with 35 points, she is within easy reach of a qualifying place for the Longines FEI Jumping World Cup™ Final in Gothenburg, Sweden next April.
She's planning to go to the next leg at Olympia, London (GBR) in two weeks time and to Basel in Switzerland where the Western European League will resume on 13 January.
In London her fans will get to see the amazing Vinchester who she only started riding in August.
"He was previously competed by a young French rider called Arthur Le Vot who I never met!" she explained this evening.
"He's a horse with a lot of blood and a great mind, he wants to do everything for me and he's very sure of himself – he's great!"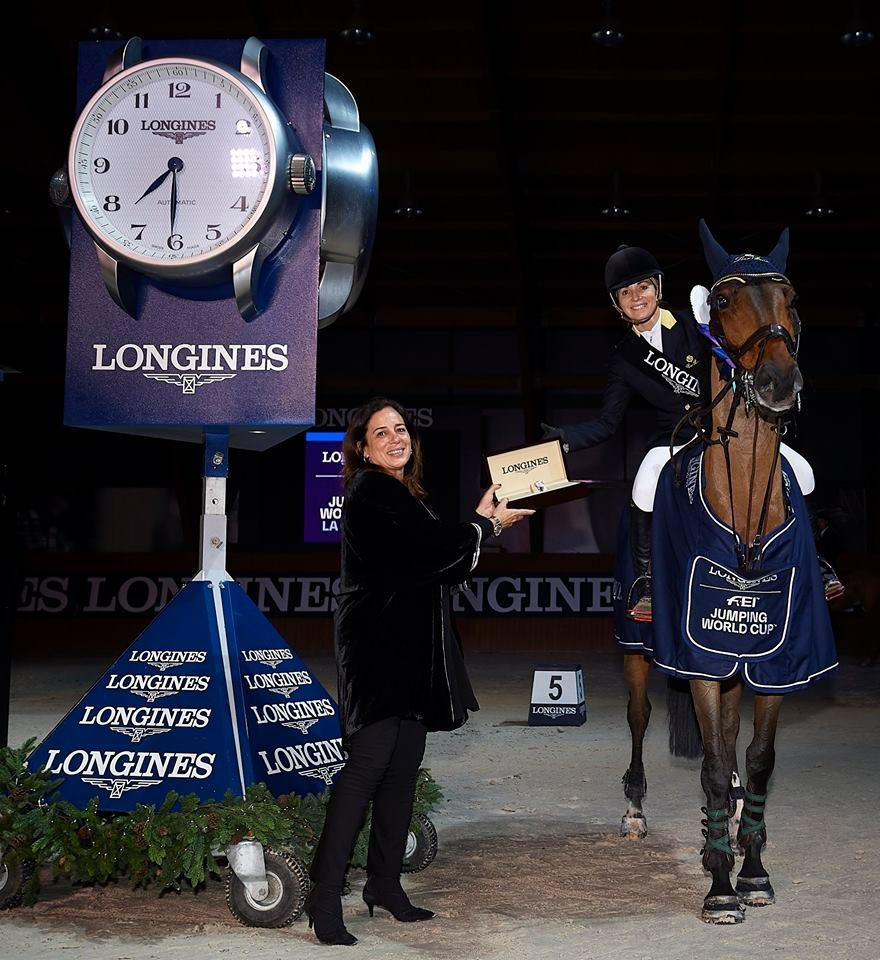 View Comments