Evie Buller finishes on the podium in the Glock 2* Grand Prix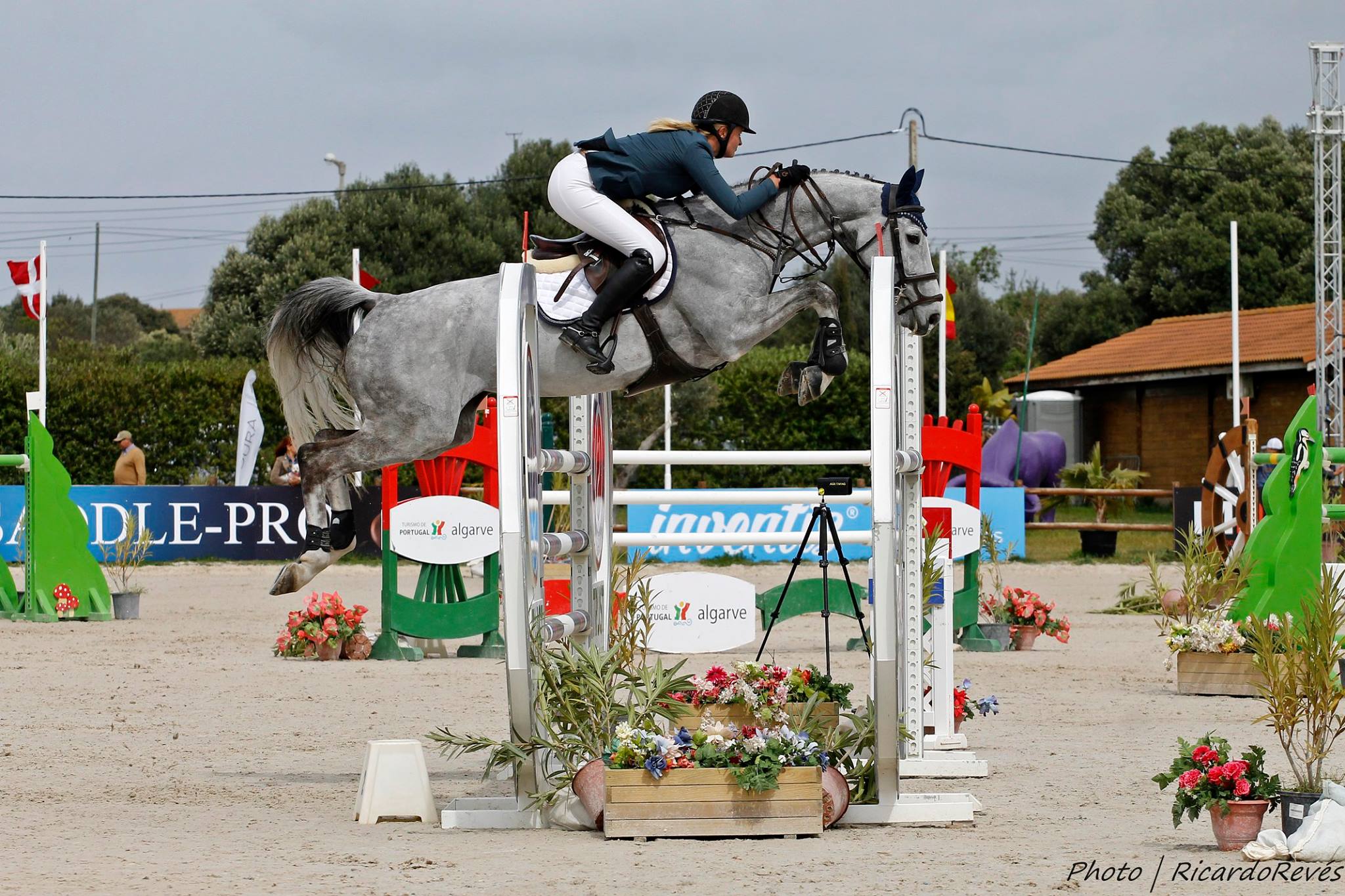 Ricardo Reves
Congratulations to Evie Buller who has placed 3rd on board Stanley 151 in the 2* Grand Prix at the Villach Treffen, otherwise known as the Glock show. First place went to Markus Beerbaum and second to Louise Whitaker. Evie was only one of 7 double clear rounds.
Chris Chugg and Cassiago where also in attendance at the show in the 5* Perfection tour where he placed 17th on a double clear round. A fantastic result for the combination.
The 5* Grand Prix is due to begin shortly.
Results of the 2* Grand Prix below: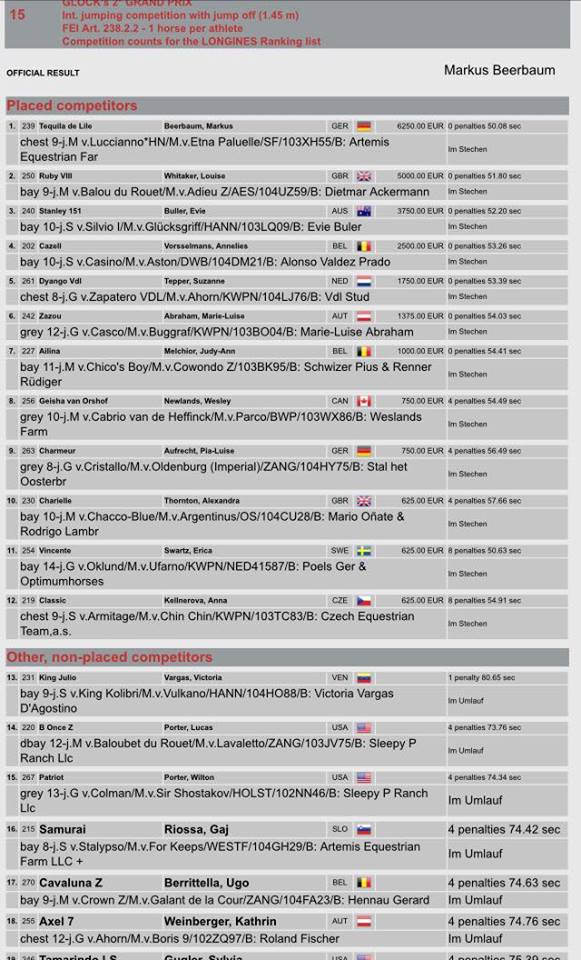 Results for the 5* Perfection Tour below: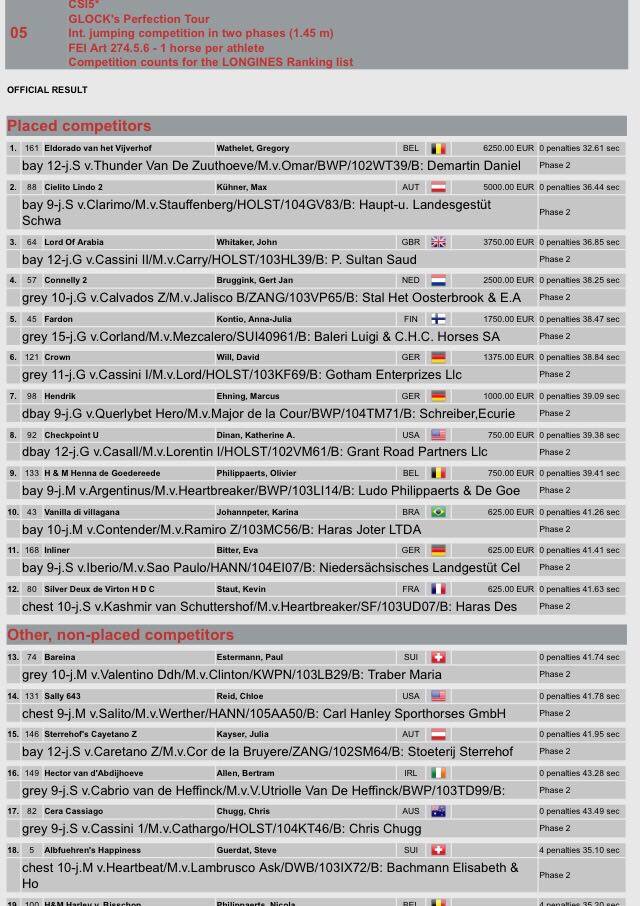 View Comments