Excellent performance by Edwina Tops-Alexander at Basel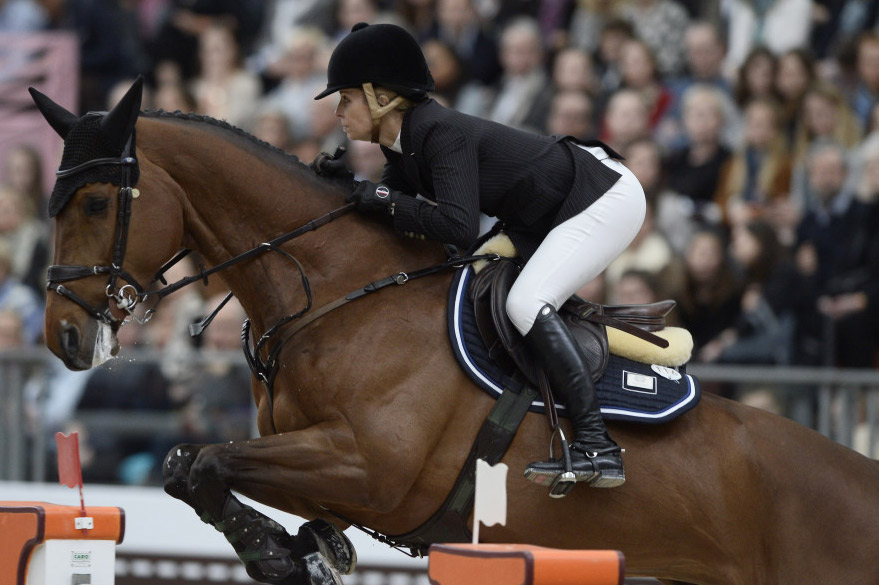 LD Christoffe Bricot
After finishing 2017 in sensational style, Australia's premier showjumper Edwina Tops-Alexander put in an excellent performance at her first show of the year, the Longines CSI5* in Basel, Switzerland .
With three horses at the event (California, Inca Boy van T Vianaho and Cinsey), Edwina had a very successful few days.
On Day 2 in the 1.55m class, Edwina and her 11 year old mare California went double clear to finish just 7 seconds off the winning time – placing 6th.
Day 3 of competition saw her finishing 9th in the 1.50m class. Riding the 10 year old gelding Inca Boy, she was just 3 seconds off the best time, however, 1 fault meant that she wasn't involved in the jump-off for higher honours.
The final day of the 4 day event saw Edwina and California compete together again in the 1.60m Grand Prix Event. Against a field of 45 starters they recorded the fastest time of 65.06 seconds, despite accruing 4 faults along the way. This was enough to qualify her as one of 15 riders for the second round where she rode clear and recorded the 3rd fastest time. Their combined performance over the two rounds put them in 6th place overall.
Full results from the Grand Prix can be found here
View Comments