FEI Youth Equestrian Games Australian Short List announced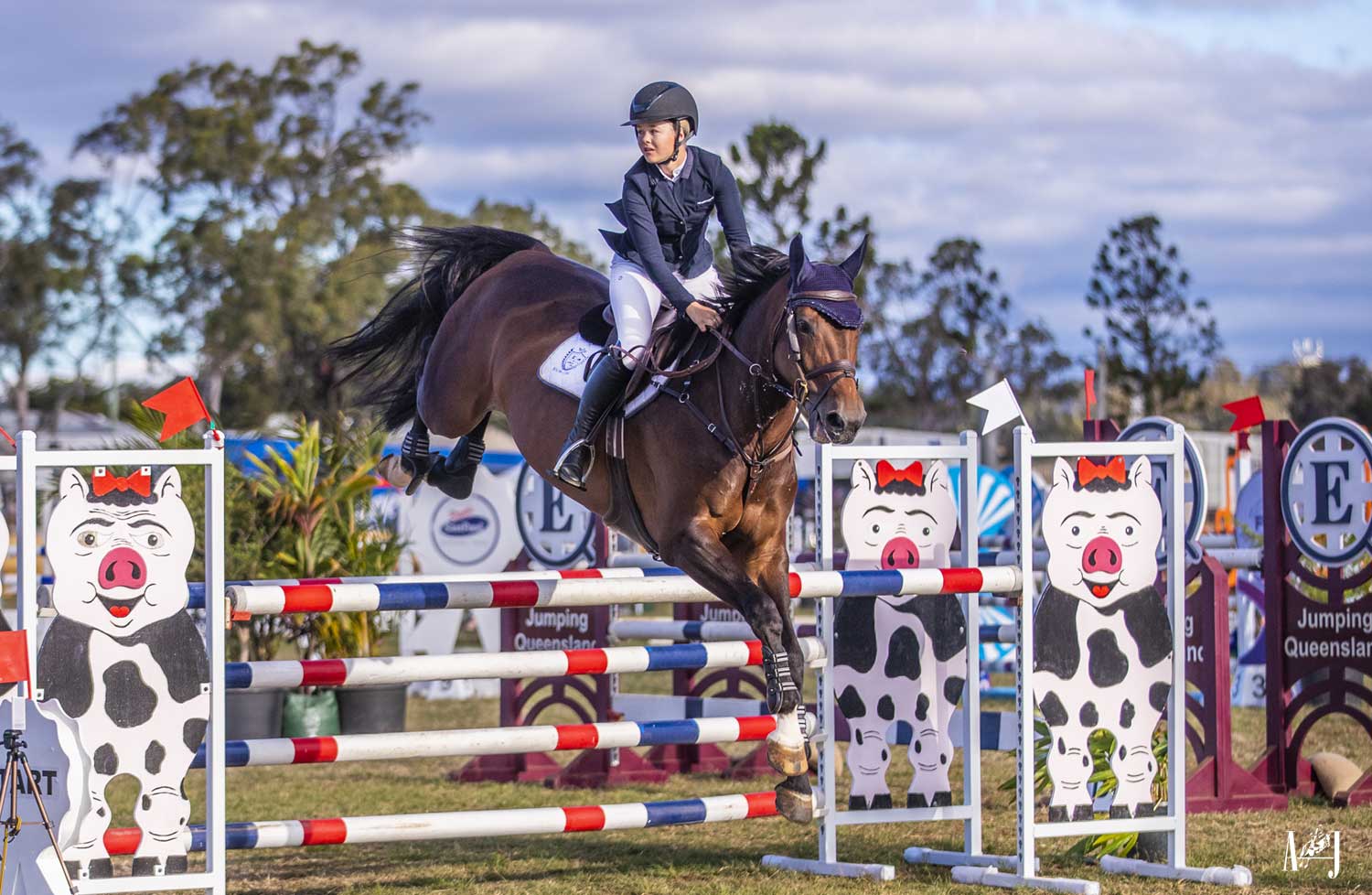 Australian Jumping
Above: Maleah Lang-McMahon and PSS Chantilly at the Gatton World Cup Show in 2021
Equestrian Australia have this afternoon announced the athletes named on the short list to represent Australia at the FEI Youth Equestrian Games, to be held in Aachen (GER) from 28 June – 3 July 2022.
Advertisement


The short listed athletes are:
Maleah Lang McMahon
Charlie Richardson
Hayden Parker
Chloe Versteegen
All short listed athletes will attend the final selection event which will run 19th – 20th of April 2022, where they will be required to ride a variety of 'borrowed horses' around a course set in front of the National Jumping Selectors.
One rider will be selected to represent Australia at the FEI Youth Equestrian Games in line with the event rules.
Congratulations to all of the riders who gained their 'Certificate of Capability'  over the past twelve months in order to be considered for selection.
Advertisement


About the FEI Youth Equestrian Games 2022
This historic event for the youth equestrian community will showcase 30 athletes, aged between 15 and 18 years, who will compete in both Individual and Continental Team Jumping competitions. Following the postponement of the Youth Olympic Games (YOG) in Dakar (SEN), the FEI requested the IOC to organise an alternative event to be held in 2022. In agreement with the IOC, the FEI Youth Equestrian Games are built around the same principles as YOG and will be organised to avoid young athletes being negatively impacted by the absence of the Youth Olympic Games. The event will also host a Culture and Education Programme established in cooperation with the IOC.
Participants will compete under the same format used in previous editions of the YOG. Athletes will ride unfamiliar horses -assigned by a random draw and supplied by the organising committee- and will have three training days and a welcome competition -outside of the official programme- to strengthen their bond and forge a solid partnership.
Qualified Nations: Argentina, Australia, Belgium, Colombia, Costa Rica, Ecuador, Egypt, France, Germany, Great Britain, Guatemala, Honduras, Iran, Jordan, Kingdom of Saudi Arabia, Mexico, Morocco, New Zealand, Palestine, Paraguay, Qatar, Russia, South Africa, Syria, Tunisia, United Arab Emirates, United States of America, Uruguay, Uzbekistan and Zimbabwe.
Source: Equestrian Australia
View Comments