Gabrielle Kuna and Cera Cassiago win the Boneo Classic 2017 World Cup Qualifier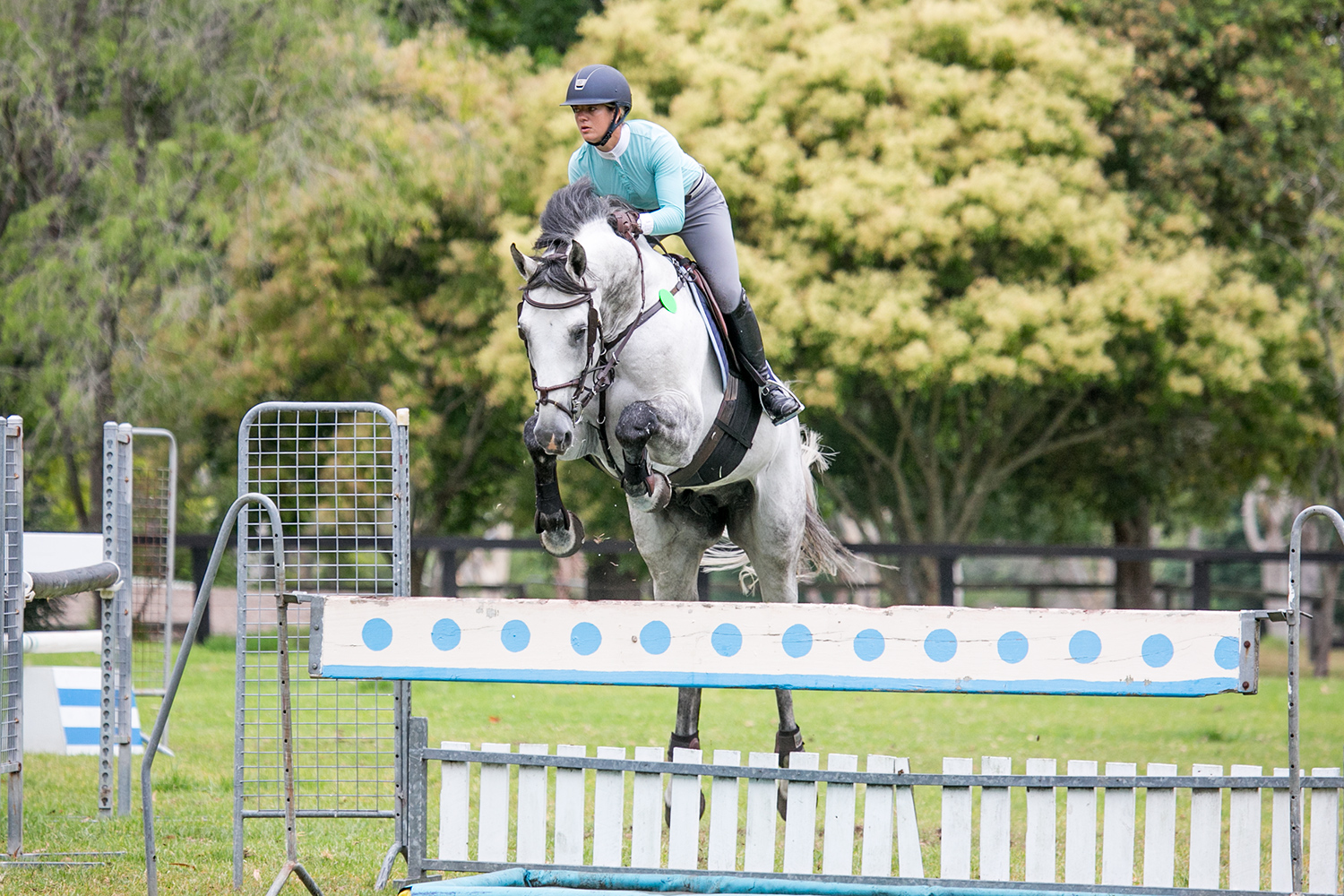 Australian Jumping
Source: LIZ RICHARDSON AND FRAN CLELAND, The Weekly Times
".. Gabrielle Kuna and the magnificent grey stallion Cera Cassiago stole the show when they won the final leg of the 2016 World Cup series.
Only 14 horses started the final round. Clint Beresford could not be beaten and his horse Emmaville Jitterbug was named the golden grand horse of the year and Beresford the overall winner.
Mt Gambier's Kristy Bruhn, riding Jack, jumped the first double clear in 53.41 seconds to lead until the last horse. Kuna and Cassiago took all the short lines to finish in 50.48, shaving three seconds from Bruhn's time.
"We have just arrived back from Europe and Cassiago is jumping better than ever. I am very lucky my partner Chris Chugg gave me the ride," Kuna said.
Chugg, on Dito, won the mini prix, while Sam Richardson riding Play with Paint won two legs of the amateur series and finished second in the final to April Lovell and Syndicate 2.
Bourke's Sally Simmonds won the junior series final riding Oaks Goya.
Billy Raymont won the 1.3m and 1.4m speed classes together with the open 1.4m.
The young rider series winners were Erin Buswell riding Quero Quero and Rose Stacey riding Warrego Chelsea.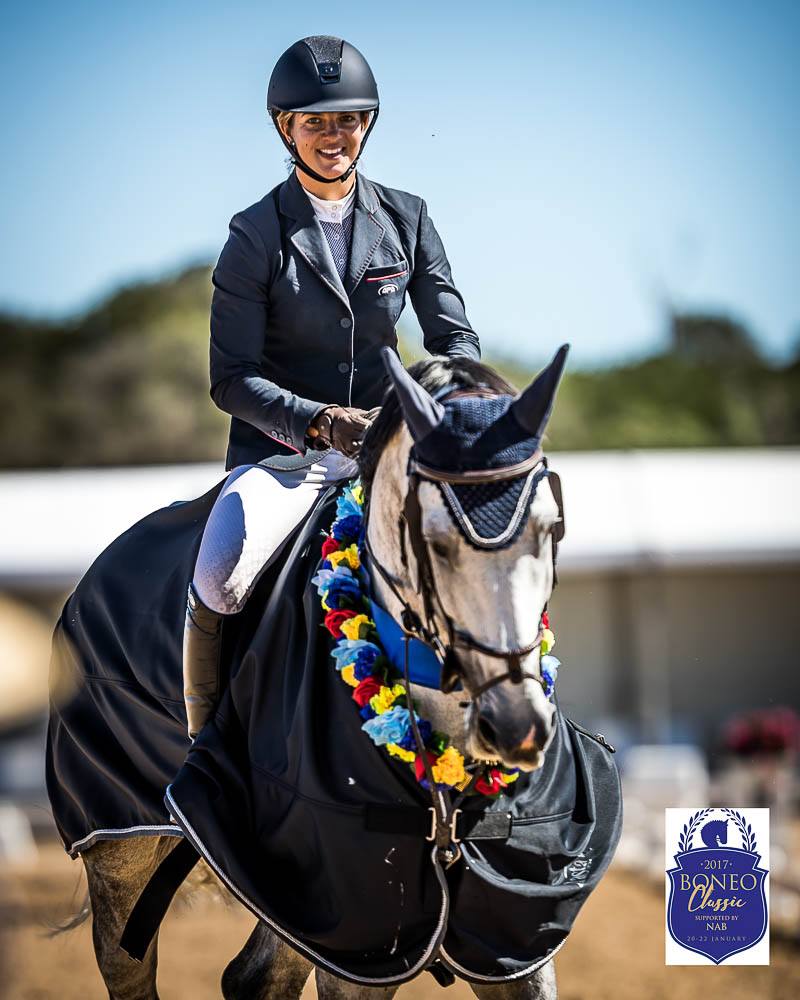 Photo Credit: Stephen Mowbray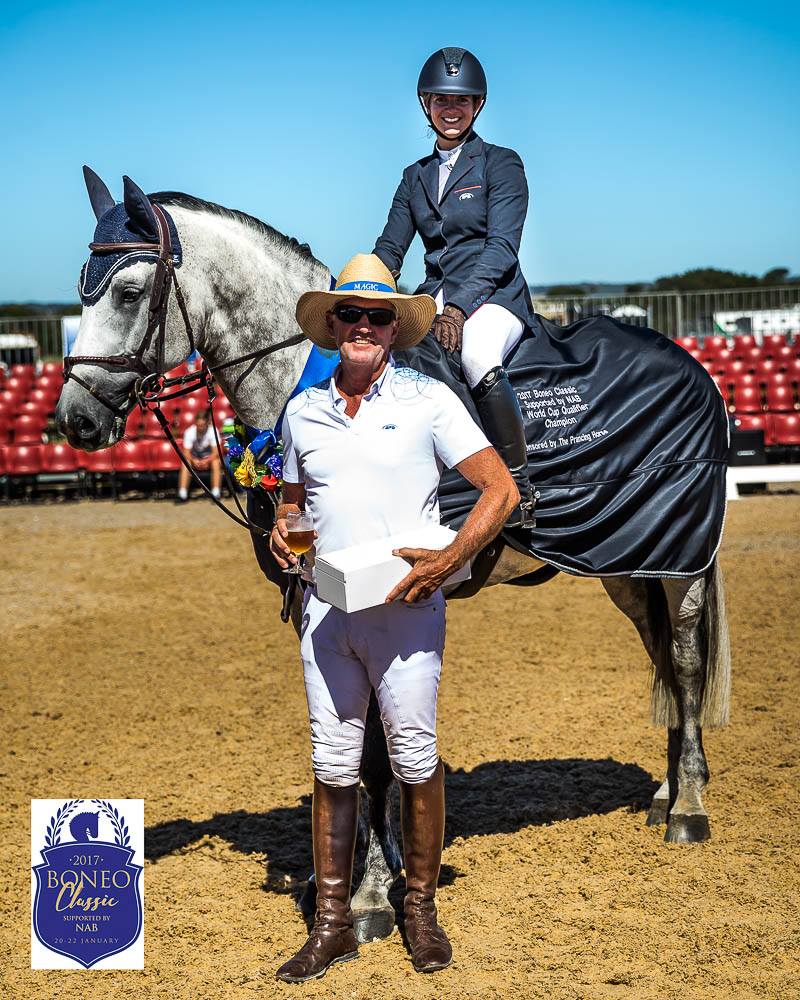 Photo Credit: Stephen Mowbray
View Comments