Georgina Bloomberg buys Australian-bred Tulara Colmine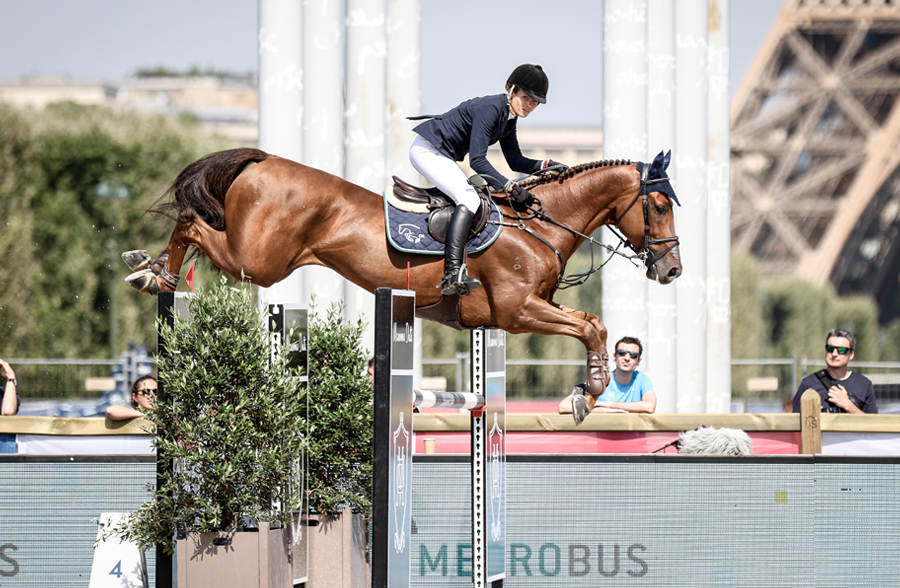 Mattieu Mirville
Top U.S. grand prix showjumper Georgina Bloomberg has purchased a talented Australian-bred stallion to join her string. Bloomberg, of North Salem, New York, bought Tulara Colmine, an eight-year-old warmblood (Colman—Tulara Quinine, Quinar), in September.
"I saw him the first time [at the Longines Global Champions Tour of Paris in July] and he caught my eye," Bloomberg said. "We asked about him and then we watched him go at a couple of shows over the summer, then had the opportunity to try him." 
Tulara Colmine was competing in Europe with German-based Australian rider Julia Lynch at the CSI1* 1.35m level. "He's just an amazing jumper—very scopey and very straightforward," Bloomberg said of the chestnut. "I know Julia's riding style. I've known [Julia's husband, top Irish rider] Denis for a long time; he's someone who I trust and consider a friend. He was excited, if the horse was going to be sold, to have it go to somebody who he really trusted and liked. So it was a good fit for them and for us."
Advertisement

Tulara Colmine was bred by Mark and Anna Fraser at Tulara Warmbloods in Victoria, Australia. "Georgina Bloomberg is a very good, very high-profile rider competing at the very top level," said Mark Fraser. "It means a lot for me as a breeder to realize that we have bred a horse that Georgina believes has a future at the very top level of showjumping worldwide. We wish her well and hope Tulara Colmine lives up to her expectations."
Tulara Colmine was sold as a yearling to Brooke Campbell and Luke Brown of Bangalow Equestrian in New South Wales, Australia. He got his start in the young horse classes with Campbell in Australia and then was ridden by Australian Jamie Kermond before Lynch. "We are most fortunate that Brooke Campbell and Luke Brown bought the horse and gave him the greatest start possible," Fraser said. "As he moved on he has had some of the best riders in the world on him—Jamie Kermond and Denis Lynch. He's a very lucky horse and I'm a very lucky breeder to have a horse associated with so many outstanding riders. Now he has one more!"
Tulara Colmine has been staying in work in quarantine in Florida after importation, and Bloomberg plans to start showing him at the Winter Equestrian Festival (WEF) in January. "I'd like to show him in the 1.40m and 1.45m and develop a relationship with him in the year coming up, then hopefully aim him for the grand prix classes the next year," Bloomberg said. 
"It's a bit more rare for us to have a horse bred in Australia," said Bloomberg, who has been in touch with Fraser. "It was fun to hear from his breeder and he sent me a picture of the horse's mother. It's always fun to know where your horses came from and hopefully he'll go on to make that program proud."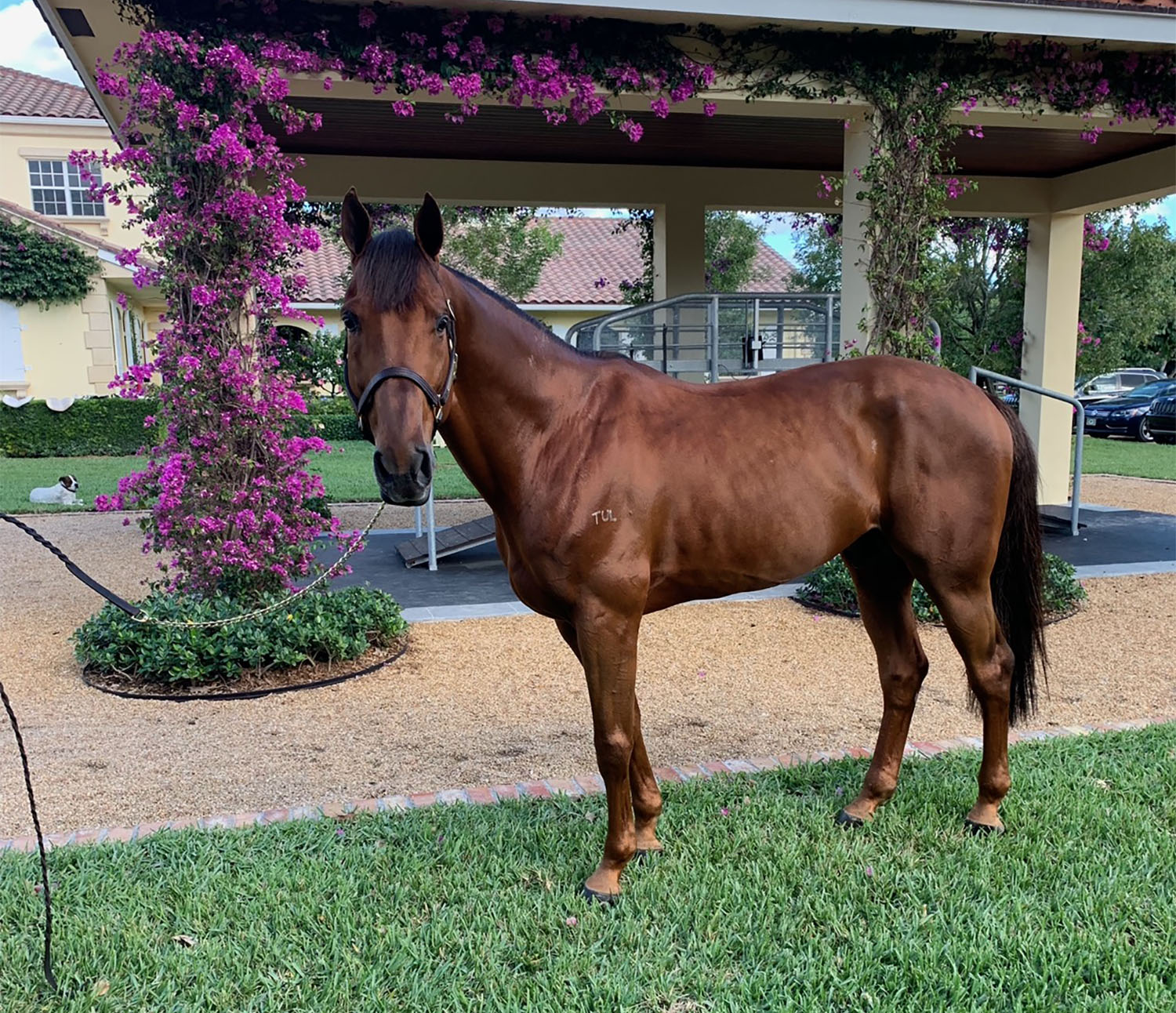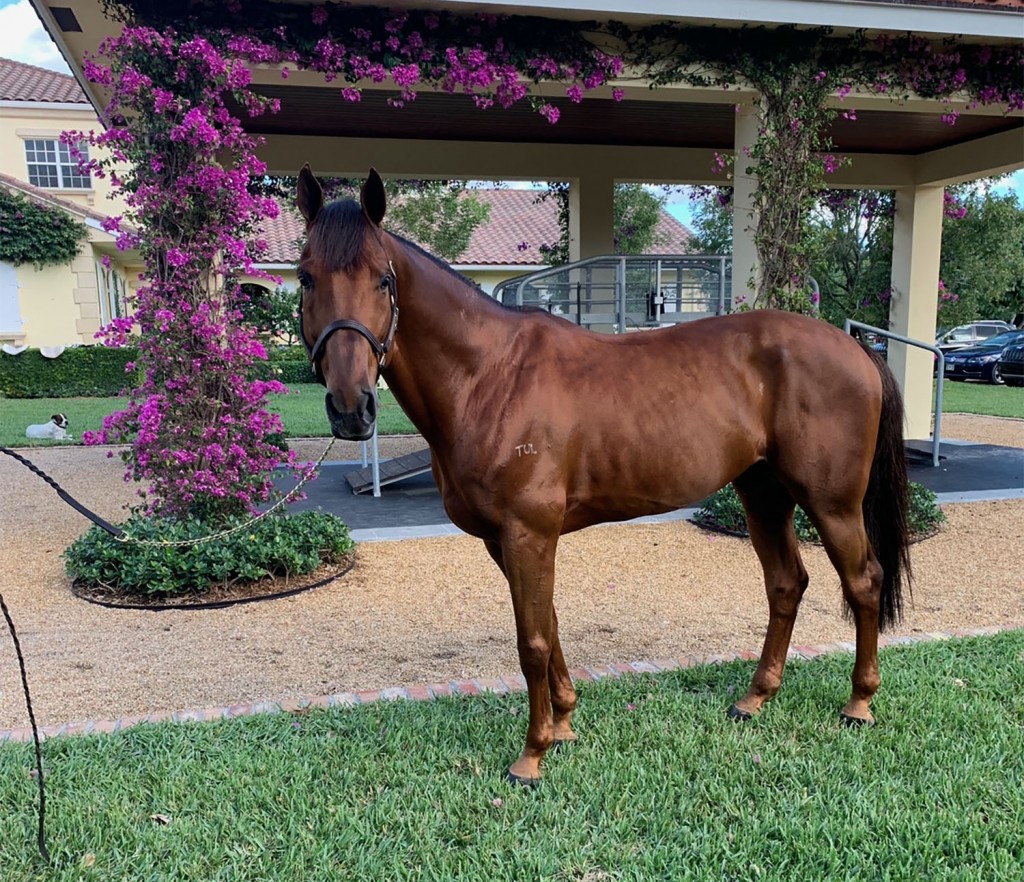 View Comments