Global Champions Tour 2022 kicks off this weekend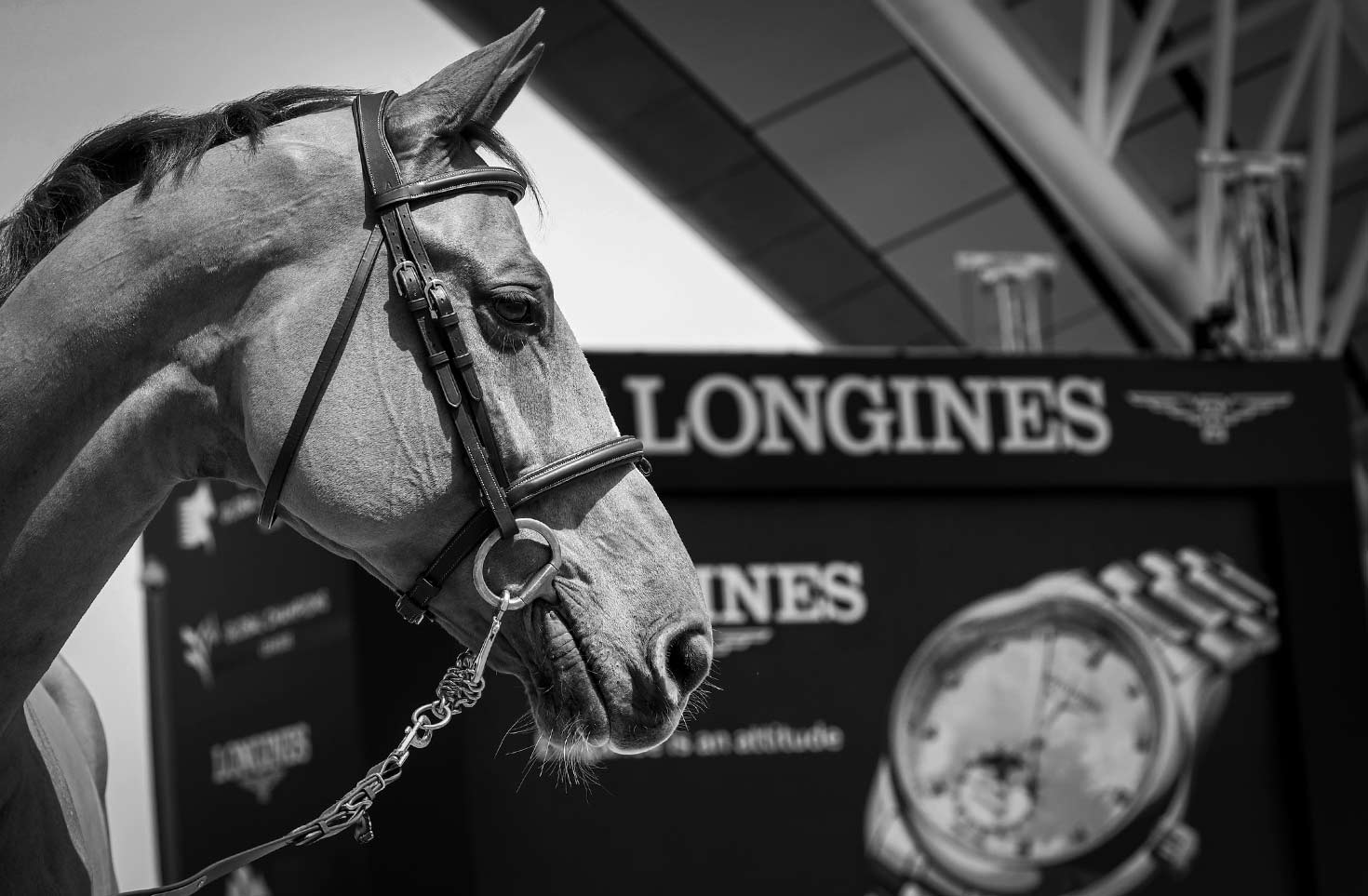 Stefano Grasso / LGCT
Ph. Stefano Grasso / LGCT
The 2022 Longines Global Champions Tour (LGCT) and Global Champions League (GCL) will kick off this weekend at the magnificent Al Shaqab in Doha, Qatar. This is just the first in a season of 17 events which will take the best riders and horses in the world on a year long journey around the globe, culminating with the Global Champions Play-offs, scheduled for Prague in November. Stop-offs along the way include Miami Beach, Cannes, Paris, Monaco, London, Rome and New York.
Advertisement


The brain-child of Netherlands businessman and 1992 Olympic Gold medallist, Jan Tops, the Global Champions Tour is now in its 17th season and will once again bring together the best the sport has to offer.
Doha is the launchpad for the new season which will see 51 riders from 19 different countries take on the best of the best in Qatar's capital city. It will be a weekend full of high-stake competitions under the stunning soaring architecture of the Longines Arena at Al Shaqab. The scene is set for an electrifying weekend of top-level sport.
Australia's Edwina Tops-Alexander has historically performed well at this venue and this year will be competing with her mare Catenda (by Casall Ask). Edwina also once again joins GCL Team Valkenswaard United for the 2022 season and alongside teammates Marcus Ehning (GER), Maurice Tebbel (GER), John Whitaker (GB), Laura Kraut (USA) and U25: Gilles Thomas (BEL) will be looking to repeat last year's winning performance in the League.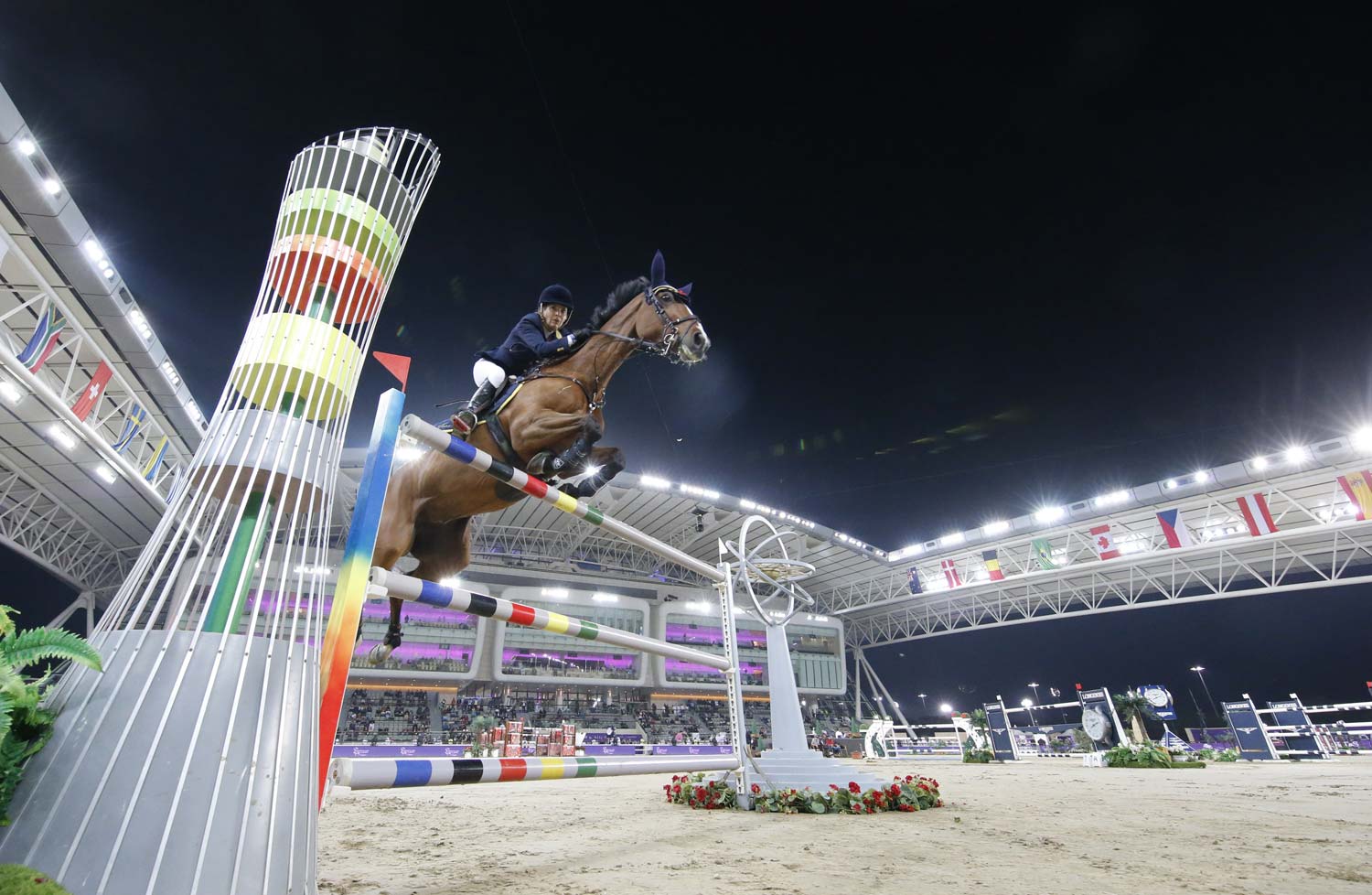 Above: Edwina Tops Alexander at Doha in 2020. Ph. Stefano Grasso / LGCT
Times for the CSI5* classes this weekend in Doha are as follows:
Friday 4th March – 03:00am AEDT – CSI5* GCL of Doha Round 1 – 1.55m (€54,300)
Saturday 5th March – 11:30pm AEDT – CSI5* GCL of Doha Round 2 – 1.55m (€95,200)
Sunday 6th March – 02:00am AEDT – CSI5* LGCT Grand Prix of Doha – 1.60m (€375,000)
Advertisement


______________________________
Venues and dates for the 2022 season
Miami Beach (14–16 April)
Mexico City (28 April–1 May)
Madrid (13–15 May)
Ramatuelle/Saint Tropez (19–21 May)
Hamburg (25–29 May)
Cannes (2–4 June)
Stockholm (17–19 June)
Paris (24–26 June)
Monaco (30 June–1 July)
Berlin (TBC)
London (19–21 August)
Valkenswaard: (26–28 August)
Rome (1–4 September)
New York (23–25 September)
The Finals take place in Riyadh, Saudi Arabia (20–22 October)
The GC Prague Playoffs are in Prague, Czech Republic (19–22 November)
The GCL teams and team members for the 2022 season 
MIAMI CELTICS: Jessica Springsteen (USA), Michael Duffy (IRL), Anthony Condon (IRL), Michael G Duffy (IRL), Bertram Allen (IRL)
U25: Richard Vogel (GER)
SHANGHAI SWANS: Pius Schwizer (SUI), Max Kuhner (AUT), Katrin Eckermann (GER), Alexandra Thornton (GB), Christian Ahlmann (GER)
U25: Jeanne Sadran (FRA)
MADRID IN MOTION: Eric van der Vleuten (NED), Maikel van der Vleuten (NED), Angelica Augustsson-Zanotelli (SWE), Eduardo Alvarez Aznar (ESP), Mark McAuley (IRL), U25: Jack Whitaker (GB)
ST TROPEZ PIRATES: Daniel Deusser (GER), Jerome Guery (BEL), Athina Onassis (GRE), Olivier Robert (FRA), U25: Michael Pender (IRL)
U25: Adam Morgan (IRL)
HAMBURG GIANTS: Bart Bles (NED), Jur Vrieling (NED), Simon Delestre (FRA), Linda Heed (SWE), Suus Kuyten (NED), U25: Sara Vingralkova (CZE)
CANNES STARS: Cian O'Connor (IRL), Sameh El Dahan (GB), Johnny Pals (NED), Jens Baackmann (GER), U25: Isabella Russekoff (USA)
U25: Max Wachman (IRL)
SCANDINAVIAN VIKINGS: Geir Gulliksen (NOR), Yuri Mansur (BRA), Henrik von Eckermann (SWE), Evelina Tovek (SWE), Jordy van Massenhove (BEL), U25: Ingrid Gjelsten (NOR)
ROME GLADIATORS: Edward Levy (FRA), Shane Breen (IRL), Fernando Martinez Sommer (MEX), Pieter Clemens (BEL), U25: Zoe Conter (BEL), U25: Nina Mallevaey (FRA)
PARIS PANTHERS: Gregory Wathelet (BEL), Harrie Smolders (NED), Darragh Kenny (IRL), Nayel Nassar (EGY), Ben Maher (GB), U25: Ioli Mytilineou (GRE)
BERLIN EAGLES: Ludger Beerbaum (GER), Philipp Weishaupt (GER), Christian Kukuk (GER), Eoin McMahon (IRL), Jane Richard (SUI), U25: Philipp Schulze Topphoff (GER)
LONDON KNIGHTS: Abdel Said (BEL), Tobias Meyer (GER), Laura Klaphake (GER), Kamal Bahamdam (KSA), Hans-Dieter Dreher (GER), U25: Mike Kawai (JAP)
VALKENSWAARD UNITED: Marcus Ehning (GER), Edwina Tops-Alexander (AUS), Maurice Tebbel (GER), John Whitaker (GB), Laura Kraut (USA), U25: Gilles Thomas (BEL)
NEW YORK EMPIRE: Georgina Bloomberg (USA), Denis Lynch (IRL), Scott Brash (GB), Spencer Smith (USA), U25: Jodie Hall McAteer (GB),
U25: Harry Charles (GB)
PRAGUE LIONS: Niels Bruynseels (BEL), Pieter Devos (BEL), Sergio Alvarez Moya (ESP), Anna Kellnerova (CZE), Leopold van Asten (NED), U25: Brian Moggre (USA)
STOCKHOLM HEARTS: Peder Fredricson (SWE), Olivier Philippaerts (BEL), Nicola Philippaerts (BEL), Malin Baryard-Johnsson (SWE), Lillie Keenan (USA), U25: Lily Attwood (GB)
ISTANBUL SULTANS: Derin Demirsoy (TUR), Omer Karaevli (TUR), Efe Siyahi (TUR), Gerrit Nieberg (GER), Andre Americo De Miranda (BRA), U25: Sanne Thijssen (NED)
View Comments