Great effort by Australian riders in the Saut Hermès Grand Prix in Paris!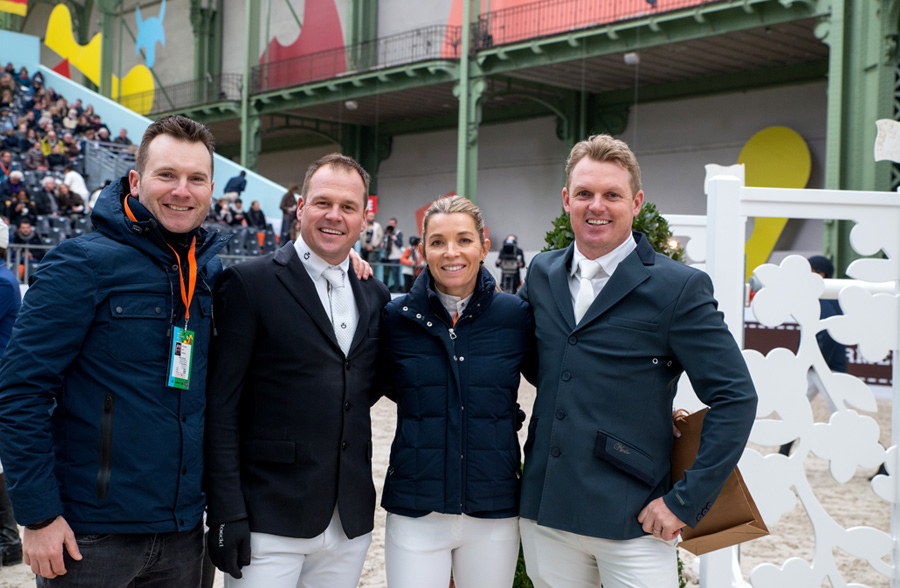 Thomas Reiner Photography
What an exciting night! Our riders showed that without a doubt, they can all hold their own at the highest level of international jumping competition. In what is arguably one of the toughest Grand Prix tracks on the circuit, with a number of riders retiring during the course, all three performed admirably. Billy Raymont and Oaks Redwood were the first of the Aussies on the start list and had an exceptional round, unfortunately just catching a rail in the middle of the triple. Billy finished in 21st place of the 47 starters. Edwina Tops-Alexander was next out on Inca Boy van´t Vianahof and rode a beautiful clear round to make it into the jump-off, where she had an unlucky rail finishing in 10th place. Jamie Kermond on Yandoo Oaks Constellation were the last of our team to start and although they collected 13 penalties along the way, they still put on a great show. We hope you enjoy the following photos, captured by our photographer Thomas Reiner, who is doing a great job on the ground for Australian Jumping in Paris.
Photography Credit: Thomas Reiner Photography
From left to right: Matt Williams, Billy Raymont, Edwina Tops-Alexander and Jamie Kermond
View Comments