Home advantage for Edwina Tops-Alexander this weekend?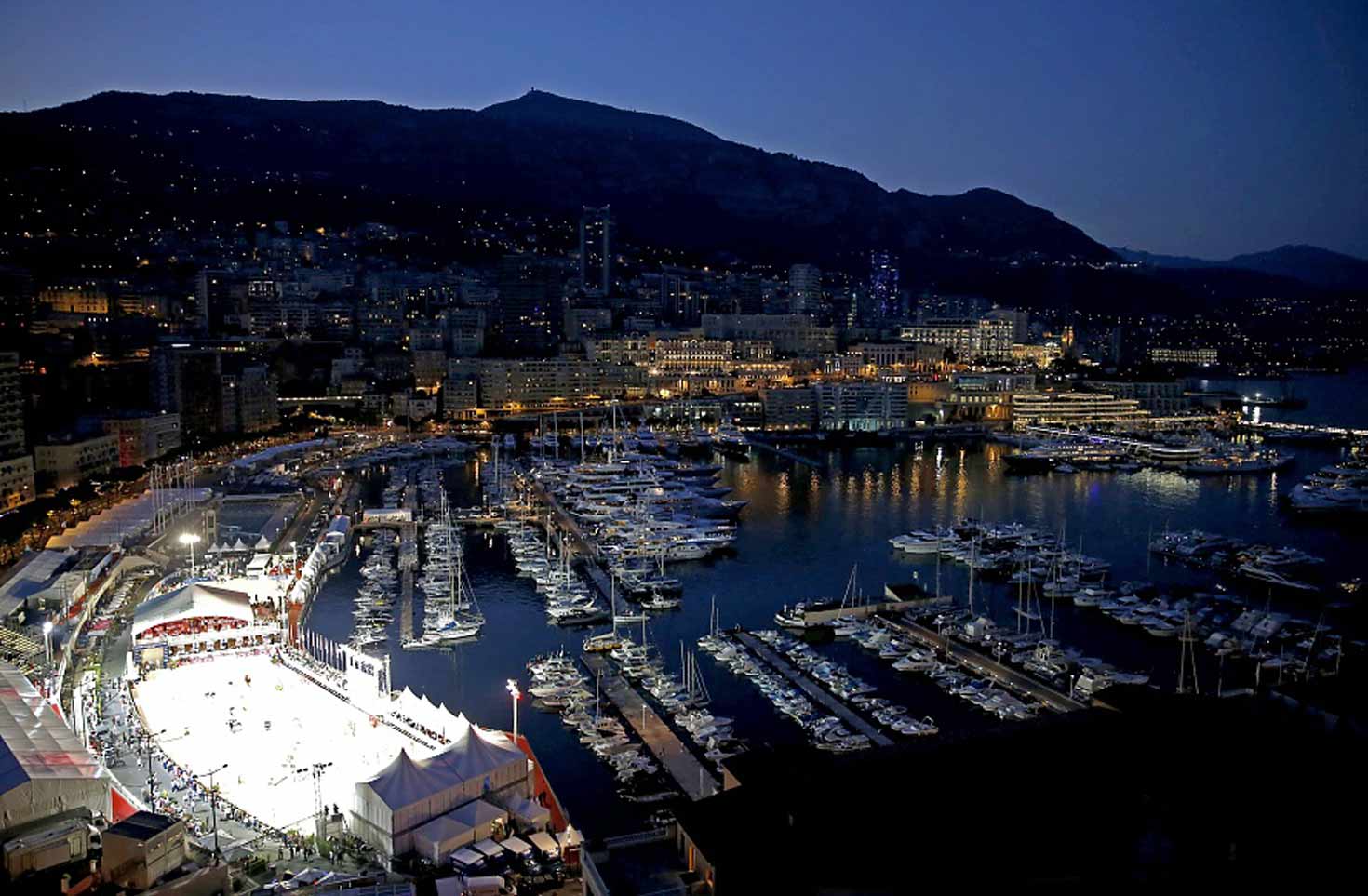 Mario Grassia/LGCT
This weekend Edwina Tops-Alexander is competing at Monaco in the 10th round of the Longines Global Champions Tour and we wish her all the best for the competition ahead. Live streaming can be found HERE with times in AEST below:
Friday 28 June
01:15 am AEST  – CSI5* 1.45m Two Phases: A + A, Both Phases Against the Clock
04:15 am AEST – CSI5* 1.50/1.55m – GCL Team Competition Round 1 Table A: Against the Clock
23:15 pm AEST – CSI5* 1.45m Table A: Against the Clock
Saturday 29 June
01:30 am AEST – CSI5* 1.50/1.55m Table A: Against the Clock with Jump-Off
04:45 am AEST – Longines Pro-Am Cup Monaco Pro-Am Team Competition
Sunday 30 June
01:00 am AEST – CSI5* 1.55/1.60m – GCL Team Competition Round 2 Table A: Against the Clock
04:15 am AEST Grand Prix of Monaco CSI5* 1.60m Table A: Against the Clock with Jump-Off
Advertisement

Source: LGCT
The magical back-drop of Port d'Hercule and the iconic Prince's Palace in Monaco will be the setting for a three-day feast of top-class show jumping alongside fantastic entertainment from the 27th – 29th June.
In the 2019 LGCT Ranking, third place man Ben Maher (GBR) who was back on blistering form at the previous leg last weekend, will have a chance to catapult himself back into the number one position as he sits just a podium position away from current leaders Pieter Devos (BEL) and Daniel Deusser (GER).
There will be five former winners returning to Monaco and looking to contest for a golden ticket to the Longines Global Champions Tour Super Grand Prix this year, including Shane Breen (IRL), Alberto Zorzi (ITA), Emanuele Gaudiano (ITA), Kevin Staut (FRA), and Bassem Hassan Mohammed (QAT).
The best international riders and horses will descend on the Principality to face challenging technical courses in one of the smallest arenas on the Tour, where daring, scope and bravery are the key ingredients essential for success. Watched over by the super-yachts and nestled in the former Formula 1 pit lane, this event is truly unique in the world of show jumping and draws crowds from all around the world.
Advertisement

With the Monaco event one of the jewels in the crown of the circuit there promises to be an intense fight for the win with some big names contesting this glittering event. Stars such as Ludger Beerbaum (GER), Laura Kraut (USA), Marcus Ehning (GER), Edwina Tops-Alexander (AUS), Martin Fuchs (SUI), William Whitaker (GBR), Maikel van der Vleuten (NED), Eric van der Vleuten (NED), Henrik von Eckermann (SWE), Hans-Dieter Dreher (GER), Marlon Zanotelli (BRA), Julien Epaillard (FRA), Pius Schwizer (SUI) and Abdel Saïd (EGY) will all take centre stage as the Championship gallops past its midway point.
The enchanting Riviera location and luxurious facilities at the Monaco event combine to deliver a stunning experience for families, VIPs, sponsors, owners and riders. Monaco, which also plays host to Formula One and ATP Masters tennis, is a hub of sport with many high-profile fans in attendance. HSH Prince Albert II of Monaco and other members of the Royal Family are patrons of the event and are joined business leaders and celebrities to cheer on the riders.
For the full rider list, please click here.
View Comments