Jess Rice-Ward flies to victory in the Rider's Cup
Australian Jumping
The Rider's Cup is a highlight class of Waratah Showjumping and a title which is much sought after. With previous year's winners including Tom McDermott and Elegance Charmille (last year), Jamie Kermond and Yandoo Oaks Constellation (2017), Andrew Inglis and Agloria (2016) Lisa Cubitt and Ameretto MVNZ (2015), Brooke Campbell and Copabella Visage (2013) and Vicki Roycroft and Noblewood Park Cassini Royale (2012), the winner of today's class was going to be in fine company.
Advertisement

Run this year as a Mini Prix, the Michael Hease designed course certainly held its challenges for the 27 combinations that started. The first round delivered just six clears with a further six combinations finishing on four faults.
Twelve combinations were invited back for Round Two in seeded order with Melissa Blair and Zidora set to be the final combination out after delivering the fastest time in Round One (64.76).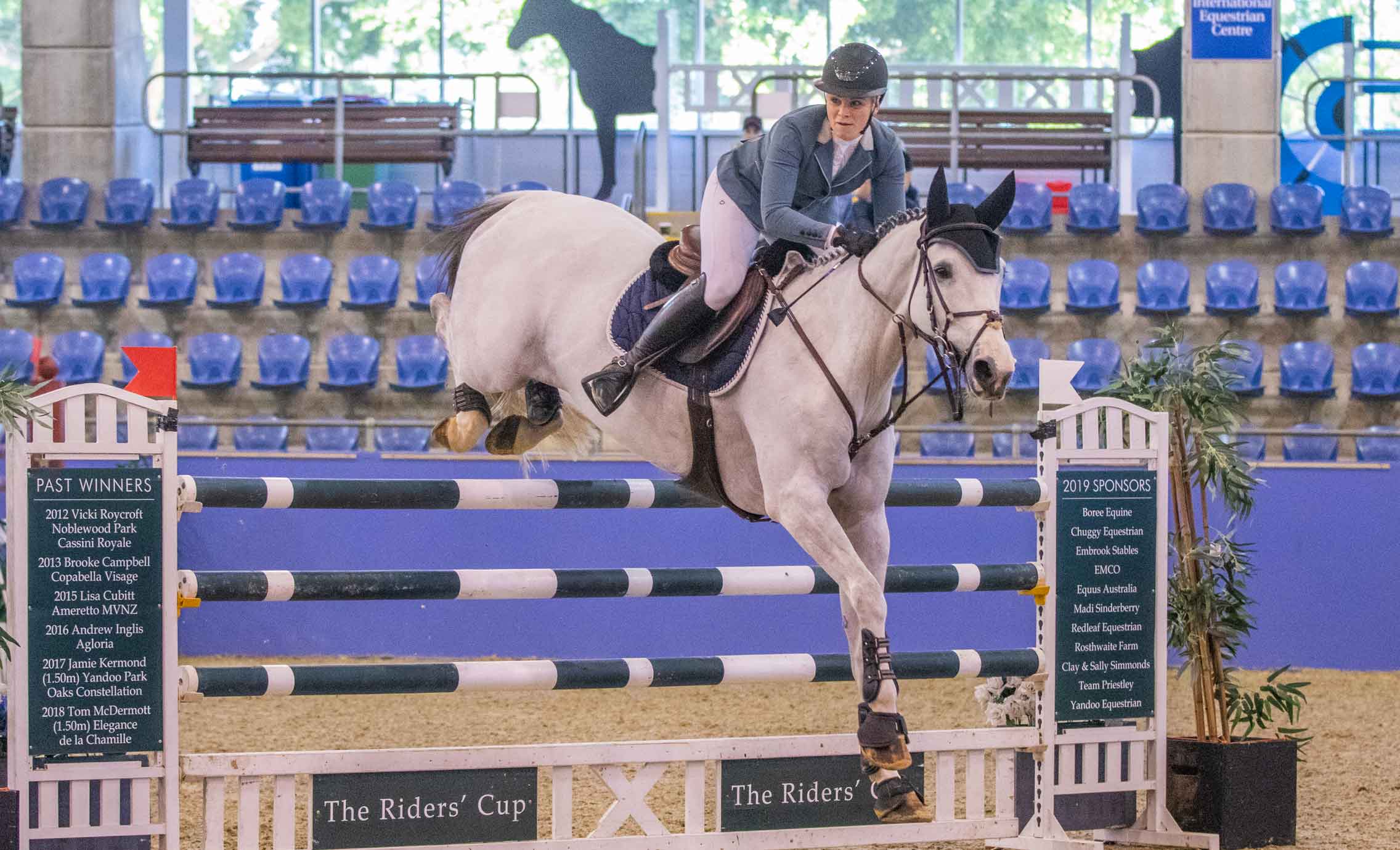 Melissa Blair and Zidora
It was a hotly contested second round, with many of the combinations incurring penalties to add to any carried through from Round One. Last year's winner Tom McDermott (this year on Yalambi's Finnigan), delivered a good time in Round Two however with one rail collected along the way ended up the fastest of the four faulters.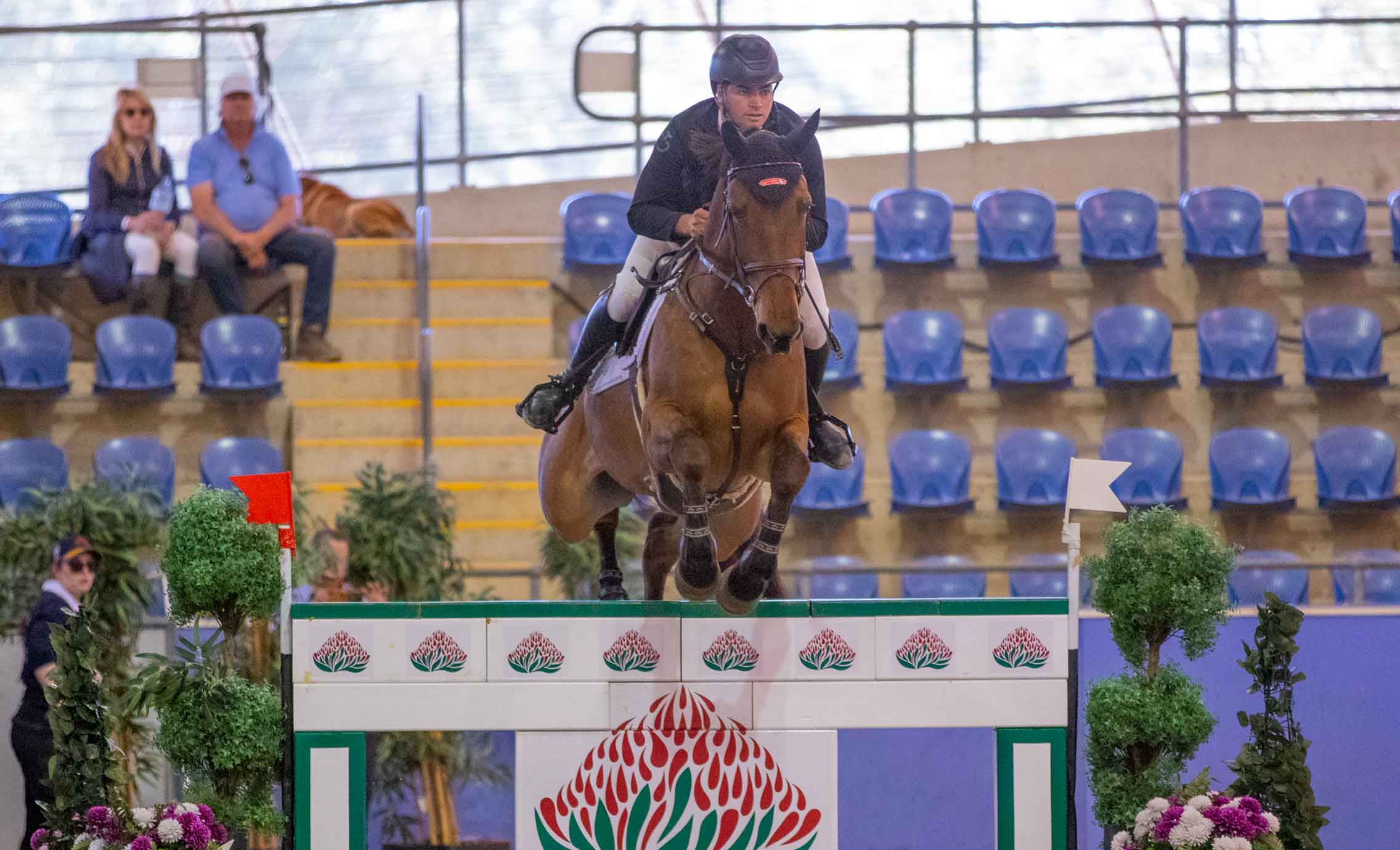 Tom McDermott and Yalambi's Finnigan
Brooke Campbell and Copabella Voltage, fresh off their win in the CSI1* yesterday delivered a fantastic double clear today in a time of 49.41 seconds to take the lead at this stage in the class.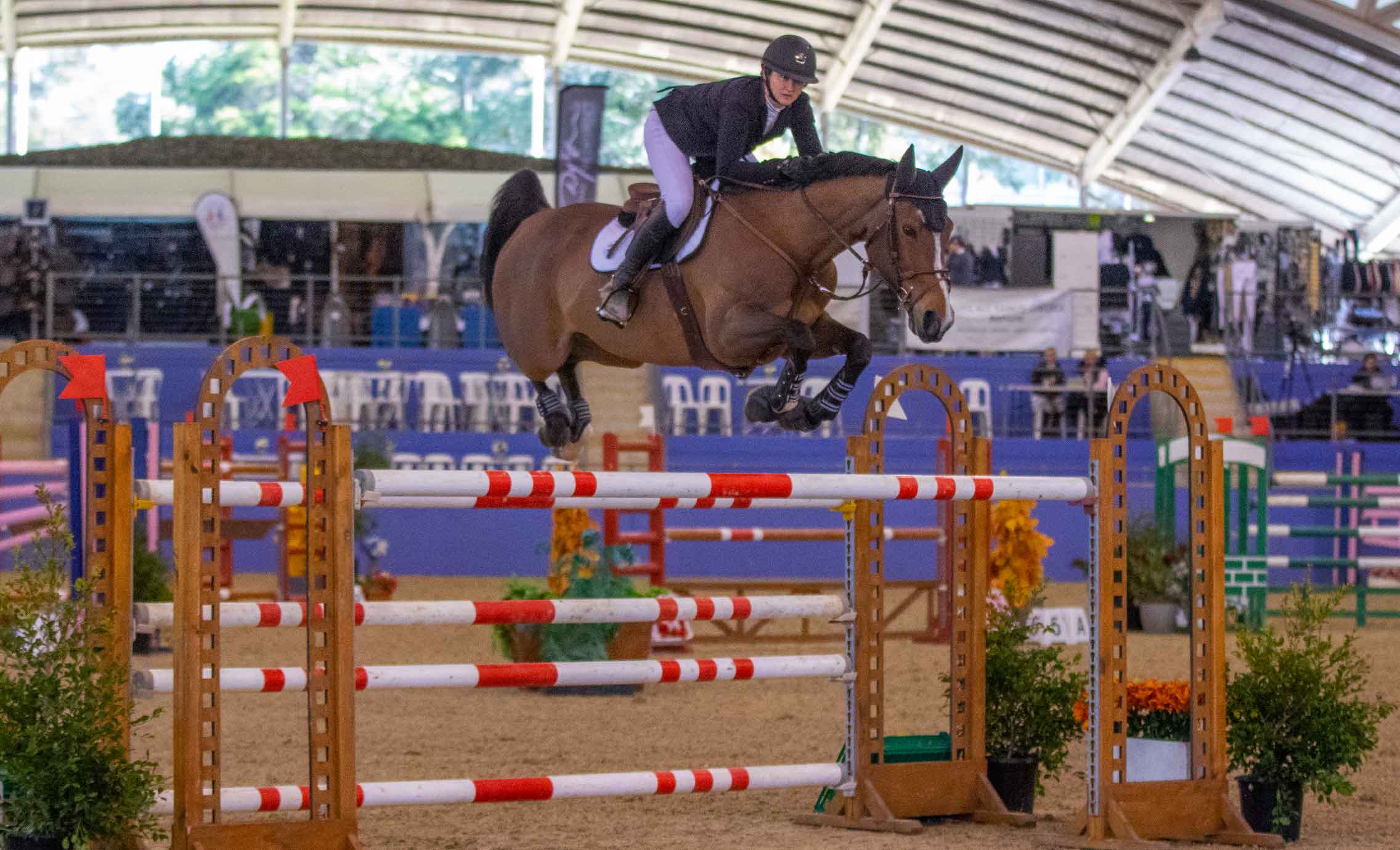 Brooke Campbell and Copabella Voltage
In the end it came down to the final two riders. Jess Rice-Ward and CP Southern Cross were the penultimate combination to tackle the course. Carrying zero penalties from Round One and with Brooke Campbell being the only combination to go clear, it was up for grabs and Rice-Ward knew what she needed to do.  This talented Young Rider showed everyone what she was made of by delivering a faultless round and rocketing into the lead.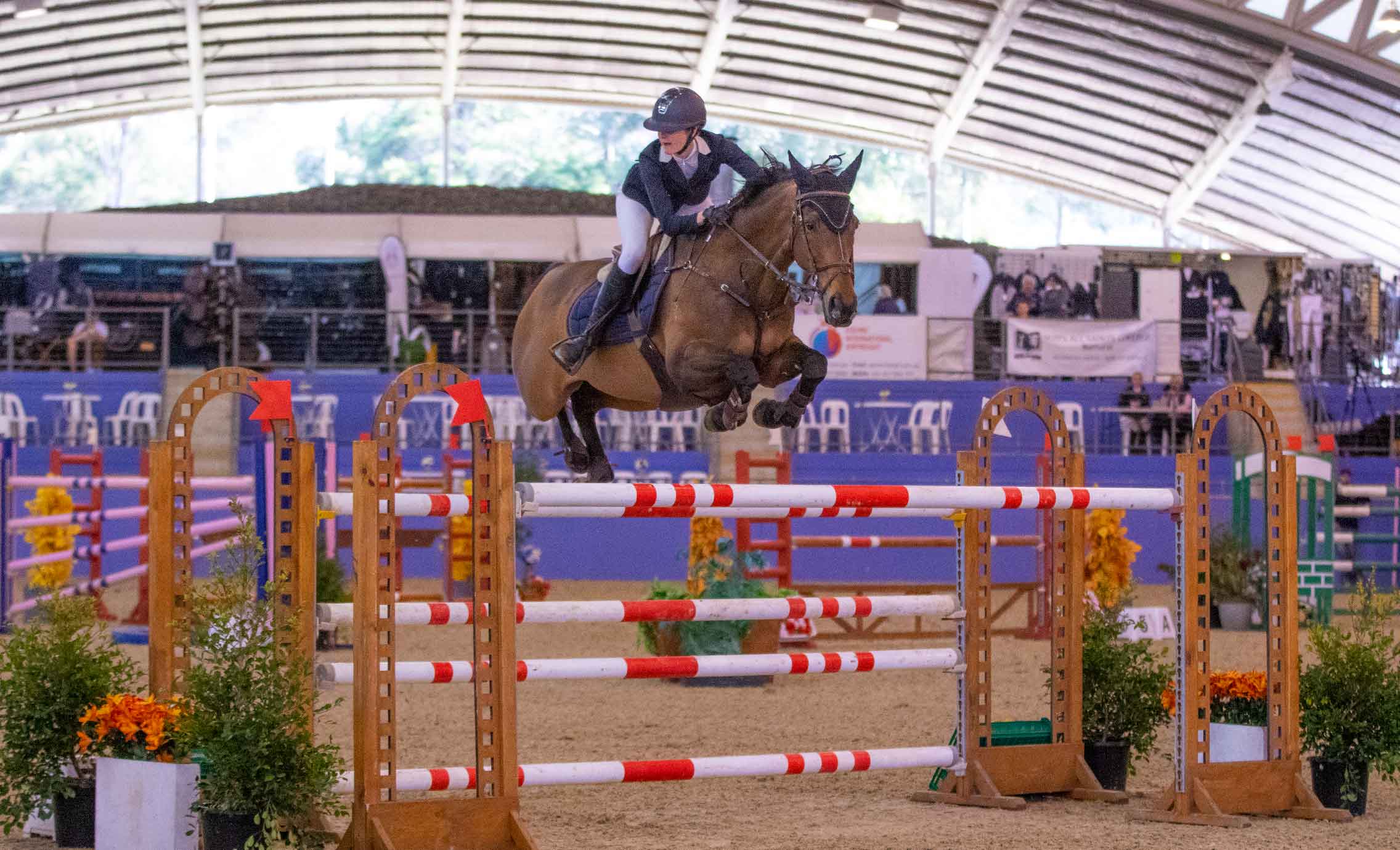 The only combination who could take the win from Rice-Ward was Melissa Blair on her lovely mare Zidora, unfortunately for Blair it was not to be and they ended on 4 faults.
So to the delight of onlookers, Jess Rice-Ward claimed her well-deserved victory.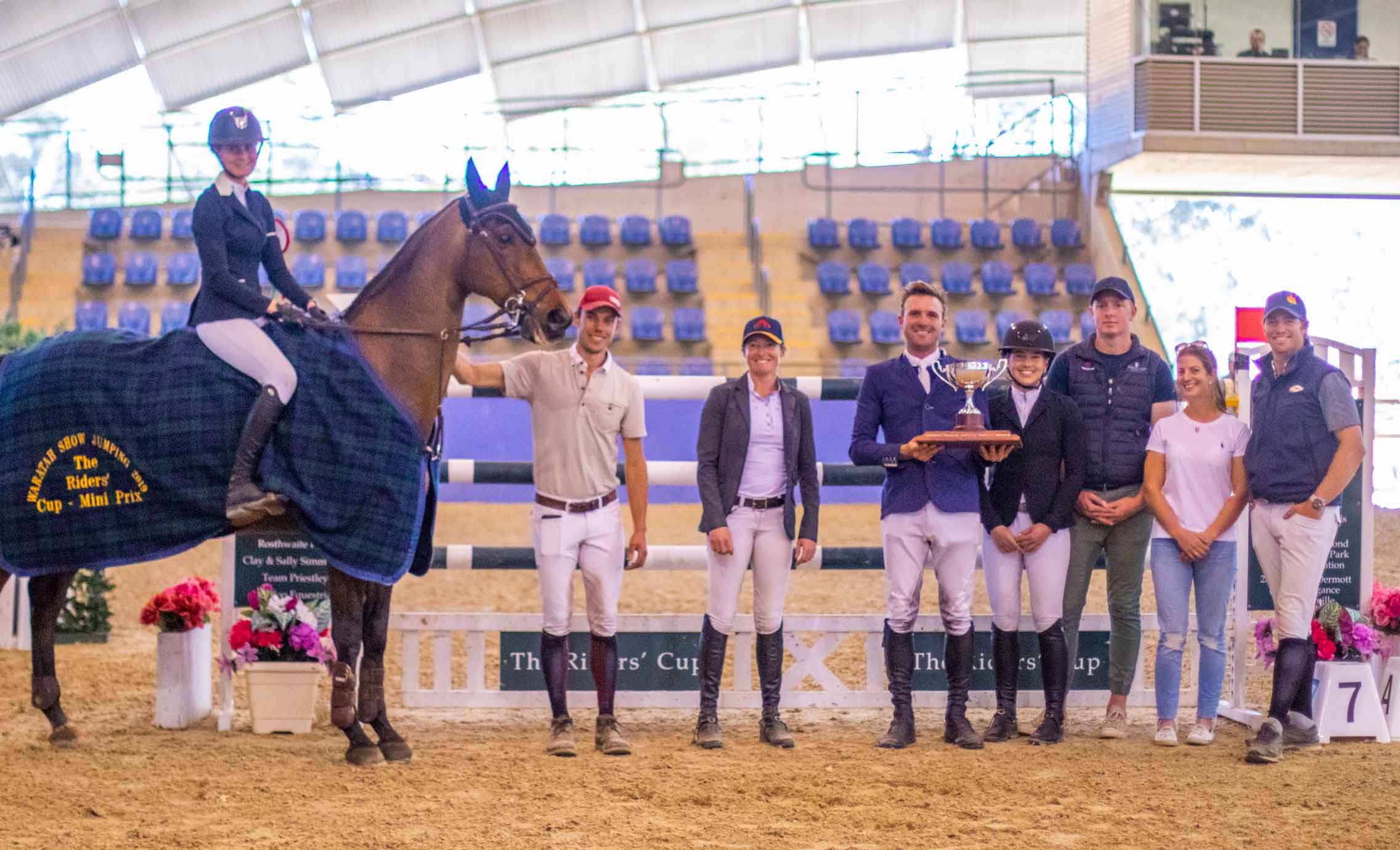 Coincratulations to Jess and to all the placegetters in this class:
| | | |
| --- | --- | --- |
| PLACE | RIDER | HORSE |
| 1st | Jess Rice-Ward | CP Southern Cross |
| 2nd | Brooke Campbell | Copabella Voltage |
| 3rd | Tom McDermott | Yalambi's Finnigan |
| 4th | Katie Laurie | Mccaw MVNZ |
| 5th | Melissa Blair | Zidora |
| 6th | Katie Laurie | Django II |
| 7th | Paul Brent | Fontaine Blue VDL |
| 8th | Coco Dulhunty | Wallaroo Carnival |
| 9th | Izabella Stone | Lincoln MVNZ |
| 10th | Amelia Douglass | Eye Catcher |
| 11th | Amanda Madigan | Diamond B Vivienne |
| 12th | Izabella Stone | Bandito |
View Comments