Jump Off Episode 4 – Behind the Scenes & Highlights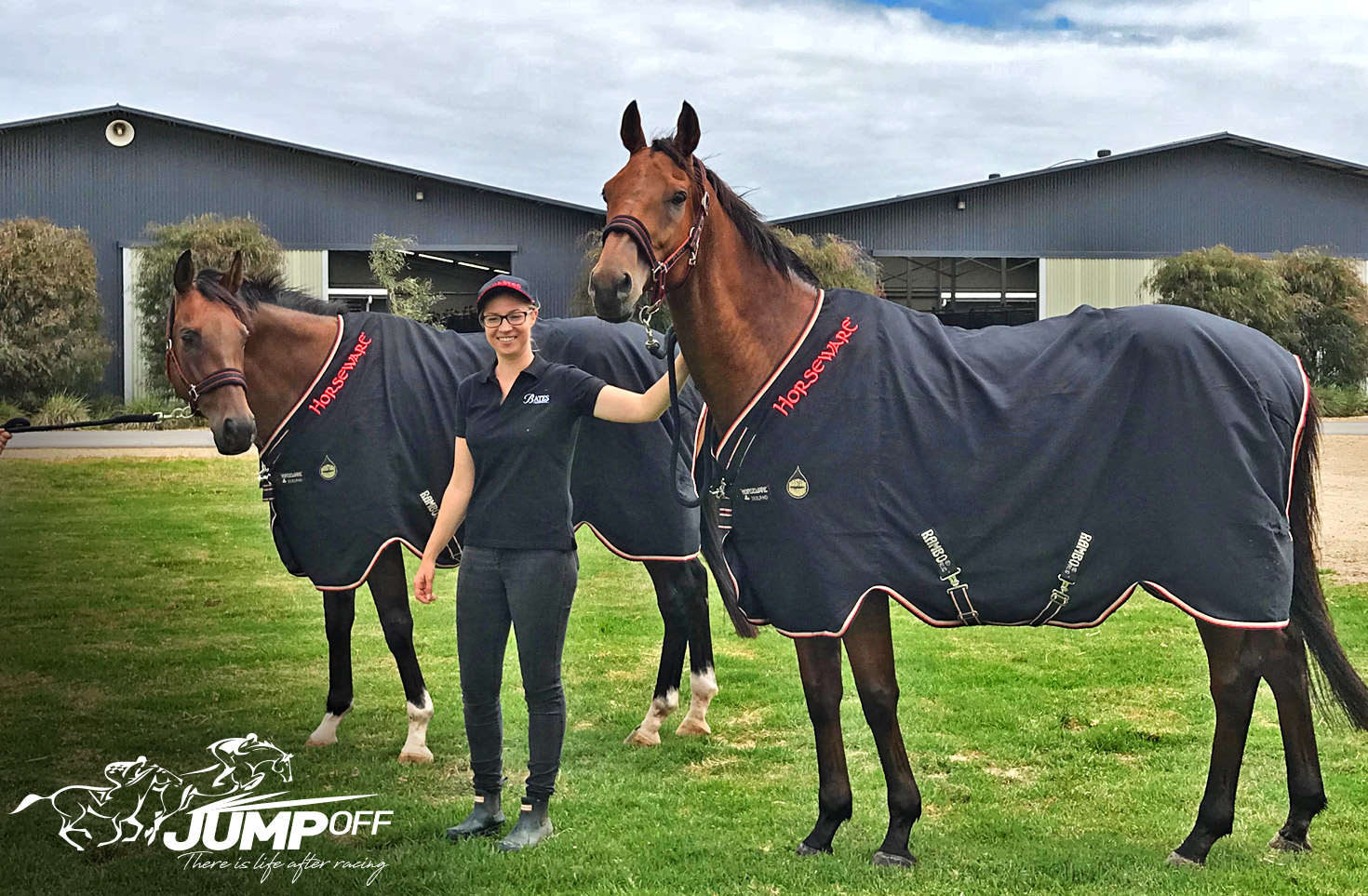 Jump Off
Well it's all fun and games until we take our horses out in public – isn't it?  As the riders take some of their horses out and about to jump clubs and small competitions, we see how the horses react as they experience a very different environment t0 what they have previously been used to at the racetrack.
Advertisement

TEAM ROYCROFT/CUMMINGS
Vicki Roycroft was on the lookout for another horse and James Cummings suggested Stryker Rose. Being a 5-year-old with only ten race starts, Roycroft thinks she might be well suited. After taking her for a ride where she does "everything right" and has "a great attitude", Roycroft is very positive about her enthusiasm and potential for the competition.
Roycroft shows Cummings and his wife Monica (an ex student of Roycroft) how well Inner Circle, the current star of her team, is progressing. Roycroft is impressed by how well raised and well trained all the horses from the Cummings stable are. In particular, she considers Inner Circle to be very trainable and talented.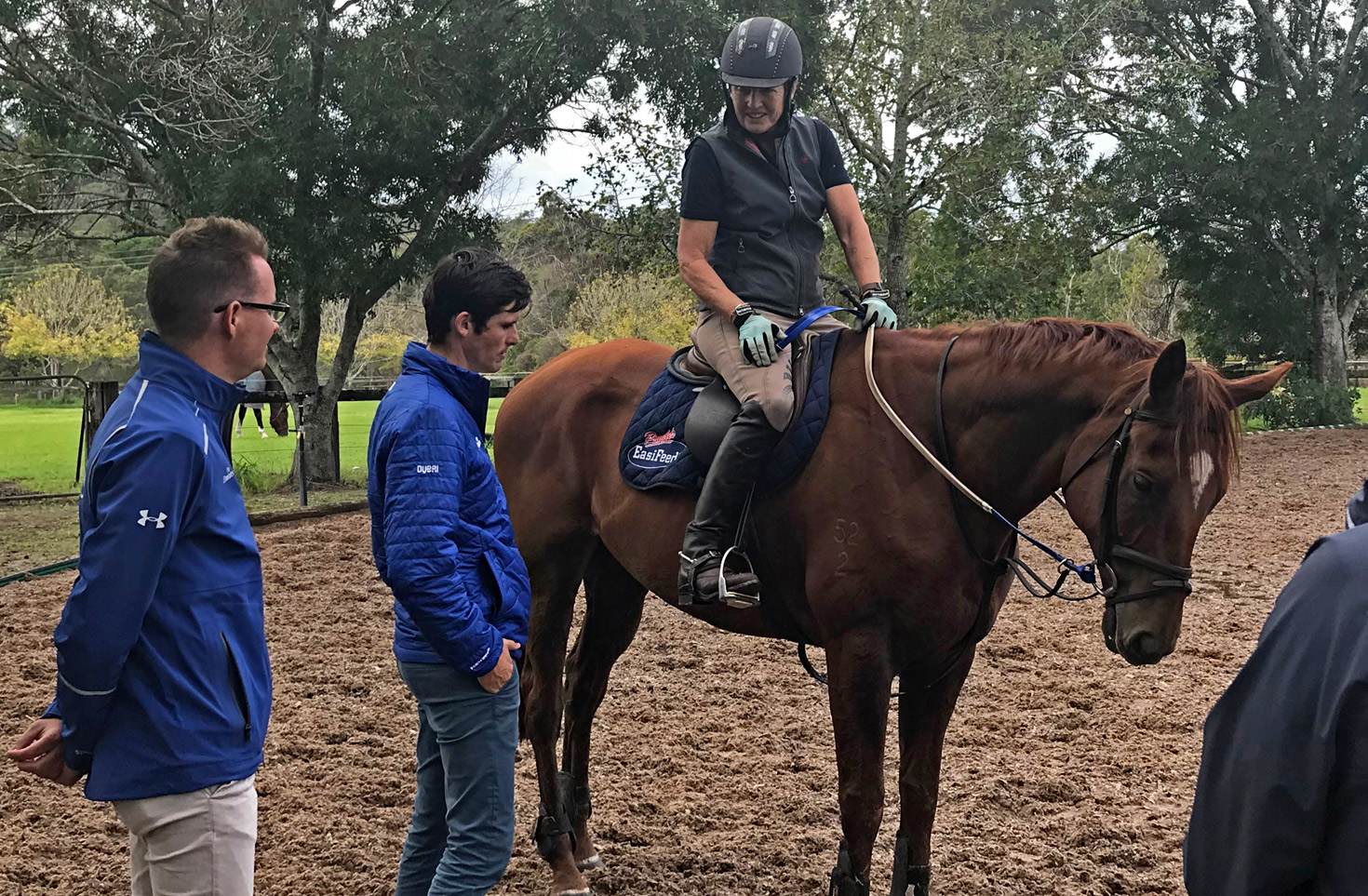 TEAM McMAHON/WEIR
We visited Kolora Lodge, where the McMahons take their horses to their local jump club at Elysian Fields in Canungra, Queensland. This was a great opportunity to take their young horses out – but not everything goes to plan!
Johnny English takes on a 60cm course and goes really well – a great first outing. El Divine, recovered from an abscess, also pleases the McMahons. He was "relaxed and had a good technique". Gotta Take Care also attempted the 60cm class and was voted the star of the day.
All the horses coped really well in a what was a very challenging environment, dealing with other horses acting up and a loose horse bolting past!
TEAM JOHNSTONE/HAYES
Russell Johnstone tries out another horse, Bolivar. Some free jumping shows that he really has some potential and, after an initial ride, Johnstone decides to takes him on and considers him to be "a good prospect".
Johnstone takes two of his horses Extra Zero and Bolivar for their first outing to Boneo Equestrian Centre on the Mornington Peninsular in Victoria. The theme of the day "steering".
Extra Zero does really well, with a clear round in the 60cm class. Johnstone has him cantering well and the horse is very balanced. In his second round (officially Extra Zero's 111th start!) with the height increased to 65cm, he "took to it like a fish to water" and Johnstone could not have been happier with his progress.
New kid on the block, Bolivar (Benny), warms up very well. On his first round "he did everything right". Although his steering could be improved, Johnstone knows this will come with time. Bolivar goes clear in a 65cm class and finishes sixth, winning a ribbon at his first outing. Delighted with Bolivar's performance (although well aware that he had no hope against the speedy kids on their ponies!) Johnstone thinks that Bolivar is going to be his star and is even better than Extra Zero at this stage.
Advertisement

TEAM CAMERON/PRICE
The Camerons take their horses on their first outing down the road to Yandoo Park, home of their friends, the Kermonds. When taking young horses out for the first time, the Camerons prefer a controlled environment, rather than a jump club or competition, to allow them to assess how new horses take to the travel. The horses arrive very relaxed after the short trip.
Riotman (Sunny) goes well, particularly for a first jump off the Cameron's property. He was "quite brave and remembered what jumping is all about".
Neutronic (Sparrow) is considered the best of team Cameron/Price horses. He is brave, Cameron is just a little concerned about his tendency to be distracted by things around the edge of the arena, which might be a problem for the final – indoors and with a crowd watching. The Camerons know that he will get better with more outings.
Lankan Rupee has recovered from his hoof issue. His training is a little behind. He seems to lack confidence and is a little unsure about going over things. He starts with the basics, walking over trot poles. The Cameron's will persist with him but think he may come back a bit more confident after another rest.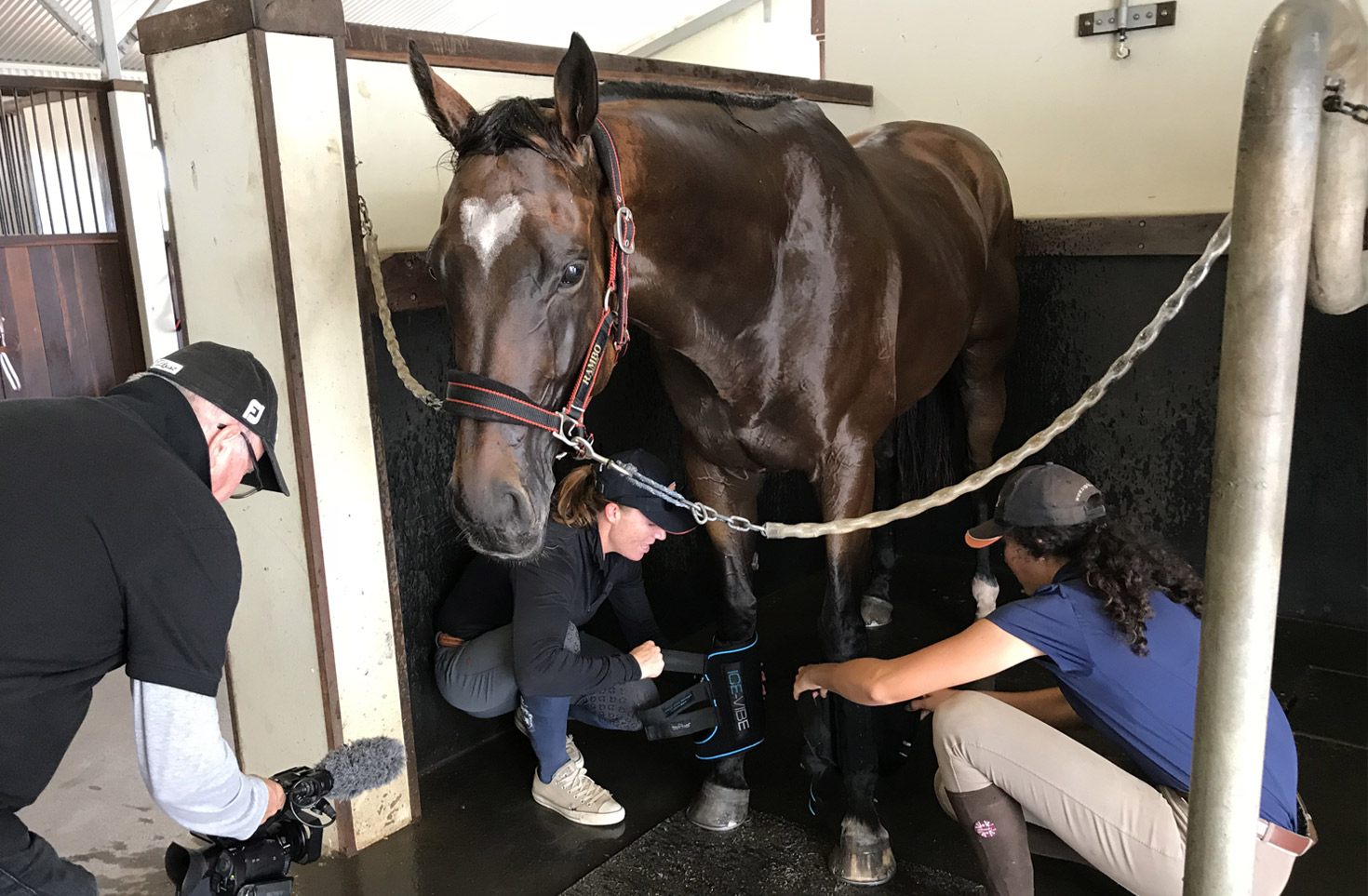 NEXT WEEK ON JUMP OFF
The excitement continues as the riders take their horses to their first major competition, the AQUIS Champions Tour at the stunning Elysian Fields in Queensland. Which two horses will each team choose to take with them – and how will it go?
Don't forget, if you missed previous episodes you can watch replays at https://7plus.com.au/jump-off . Replays of Jump Off also air on Racing.com (Ch 78) three times a week. Remember to check your local TV guide to confirm screening times for Episode 5 this Sunday on Seven Network.
View Comments