Jump Off Final – Behind the Scenes and Highlights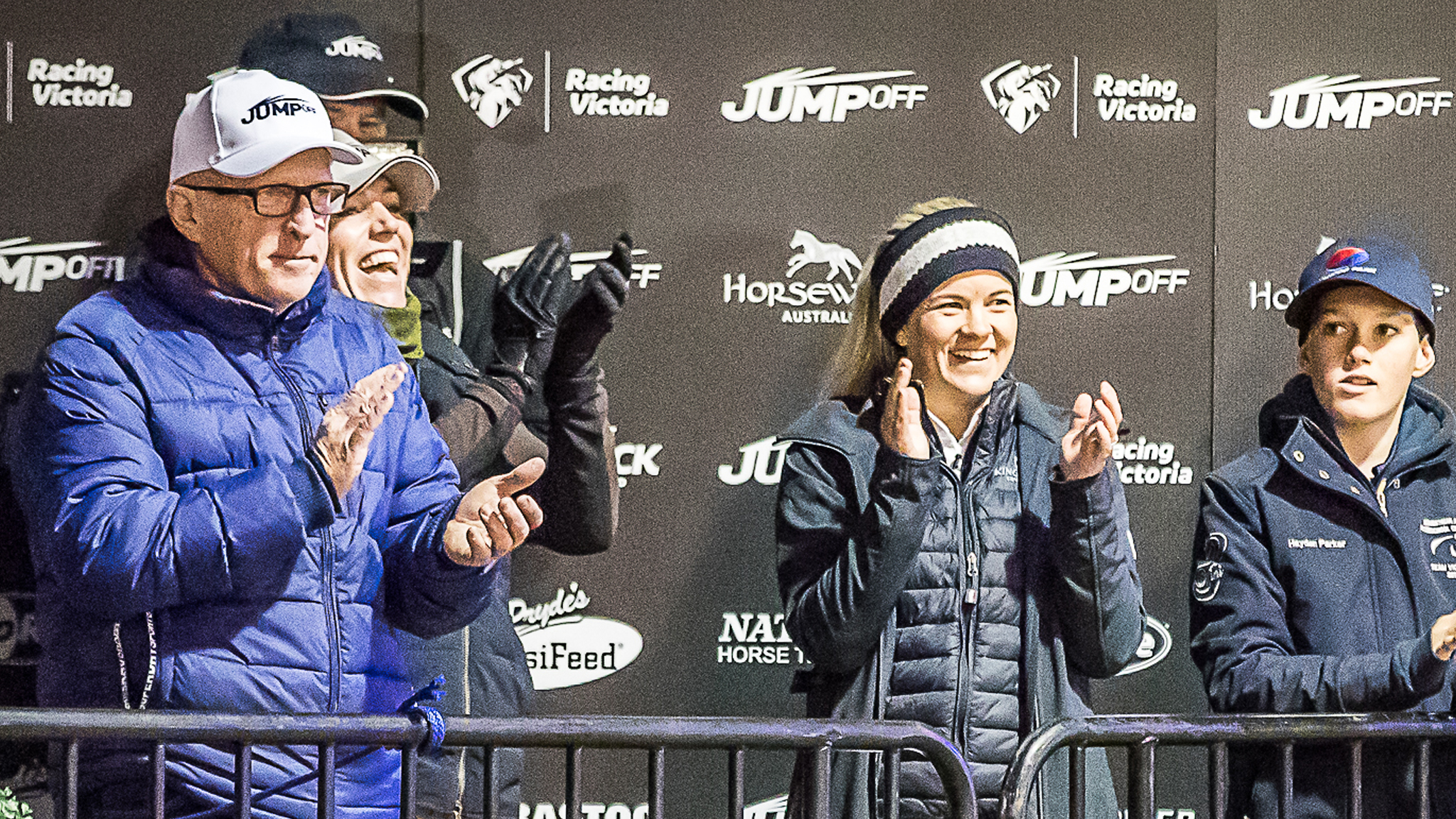 Stephen Mowbray
Finally, after all the build up and excitement of the past 6 weeks we have learned the outcome of the much talked about Jump Off Series on Network Seven. We have watched as teams of trainers and professional showjumpers have selected and trained Off The Track (OTT) thoroughbreds with the aim of setting them up for their new careers after racing.  Five months after selecting their horses, the teams were at Boneo Park for the main Jump Off competition.
Advertisement

Firstly, to recap on last week, we saw the first two horse and rider combinations come out; Peter McMahon and Gotta Take Care were first, but had two unlucky rails. Vicki Roycroft was out next with her favourite, Inner Circle, and this combination had a lovely clear round to set the tone for the competition.
Now onto this week's episode, and Dave Cameron and Neutronic were the first out for team Cameron/Price. Under the watchful and nervous eye of wife Tallara, this combination had a wonderfully smooth clear round and Neutronic, expertly piloted by David Cameron, went clear in a time of 81.30.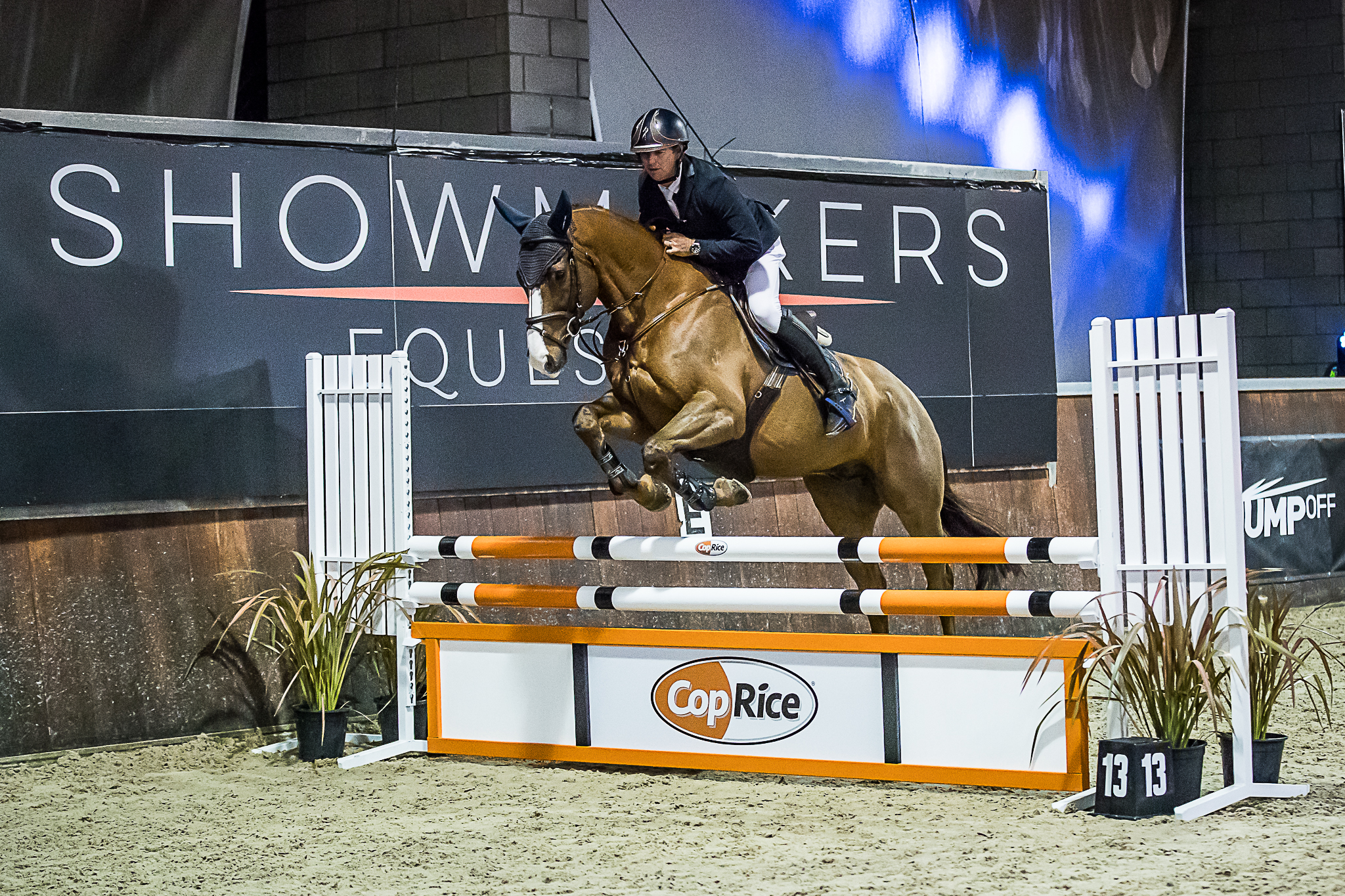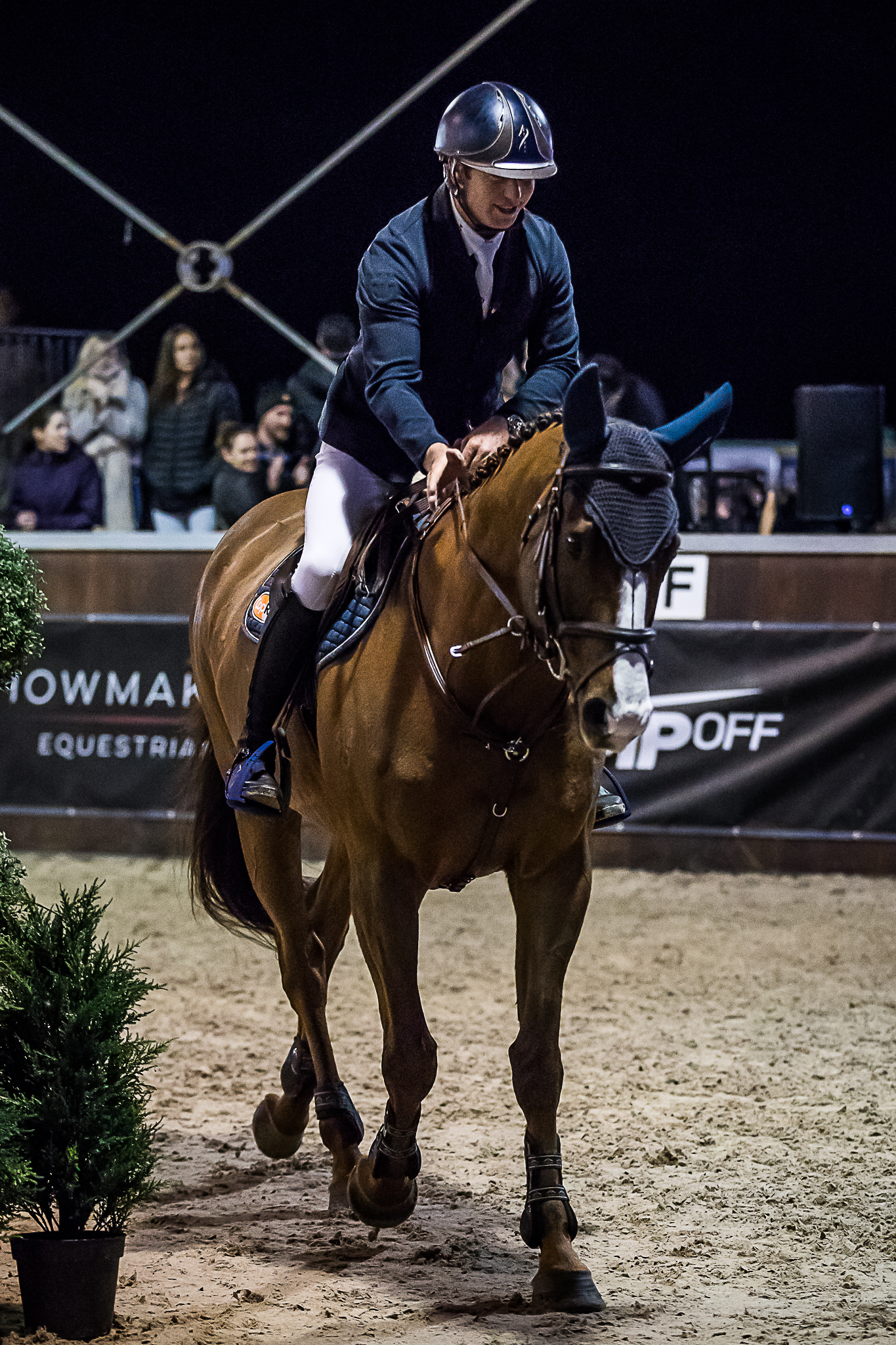 Advertisement

Out next came Russell Johnstone and Bolivar (Benny) for team Johnstone/Hayes. Benny was a little bit more tense than the other horses at first, but Johnstone did a fantastic job building his confidence and settling him into his job in such a big atmosphere. However, with two rails down in time of 76.35 they didn't make the jump off.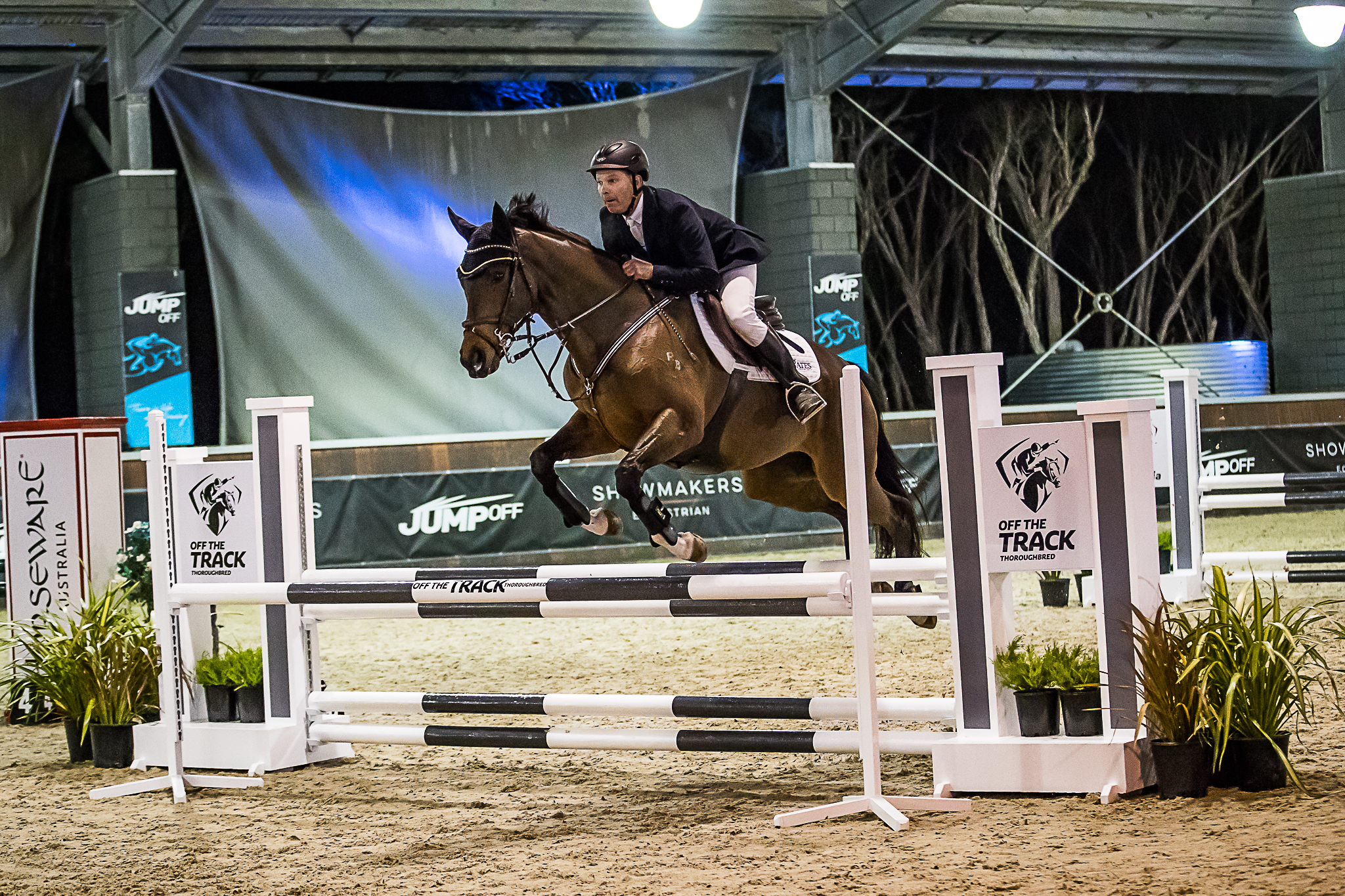 Jamie Kermond and Peaceful Easy Feelin (Easy) were the next to take up the challenge. Kermond feels like Easy is naturally quite a careful horse and he managed the course really well to deliver the first clear round for Team Kermond/Payne.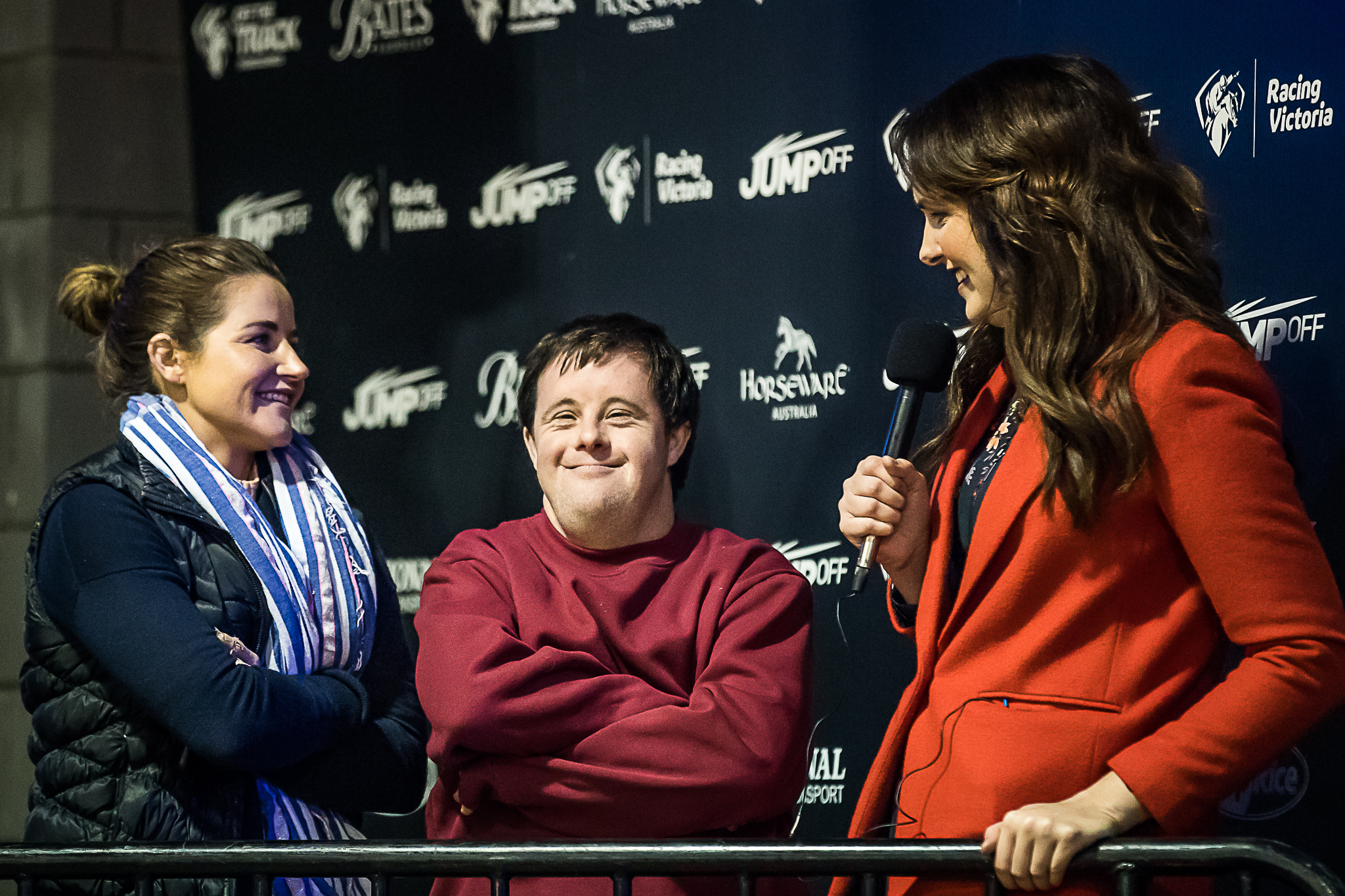 Peter McMahon and the stunning Johnny English (Agent) confidently took on the course, over jumping a bit in the unfamiliar atmosphere, but ridden beautifully by McMahon to deliver our third clear round in a time of 70.55 seconds.
Vicki Roycroft and Magic Hurricane were the next combination out for team Roycroft/Cummings. This horse had not had as much preparation time as Roycroft's other mount (Inner Circle). Roycroft gives the horse a lovely ride around the course and he does very well, but unfortunately takes a couple of rails at the double as he gets a bit tired – so no jump off for this pair.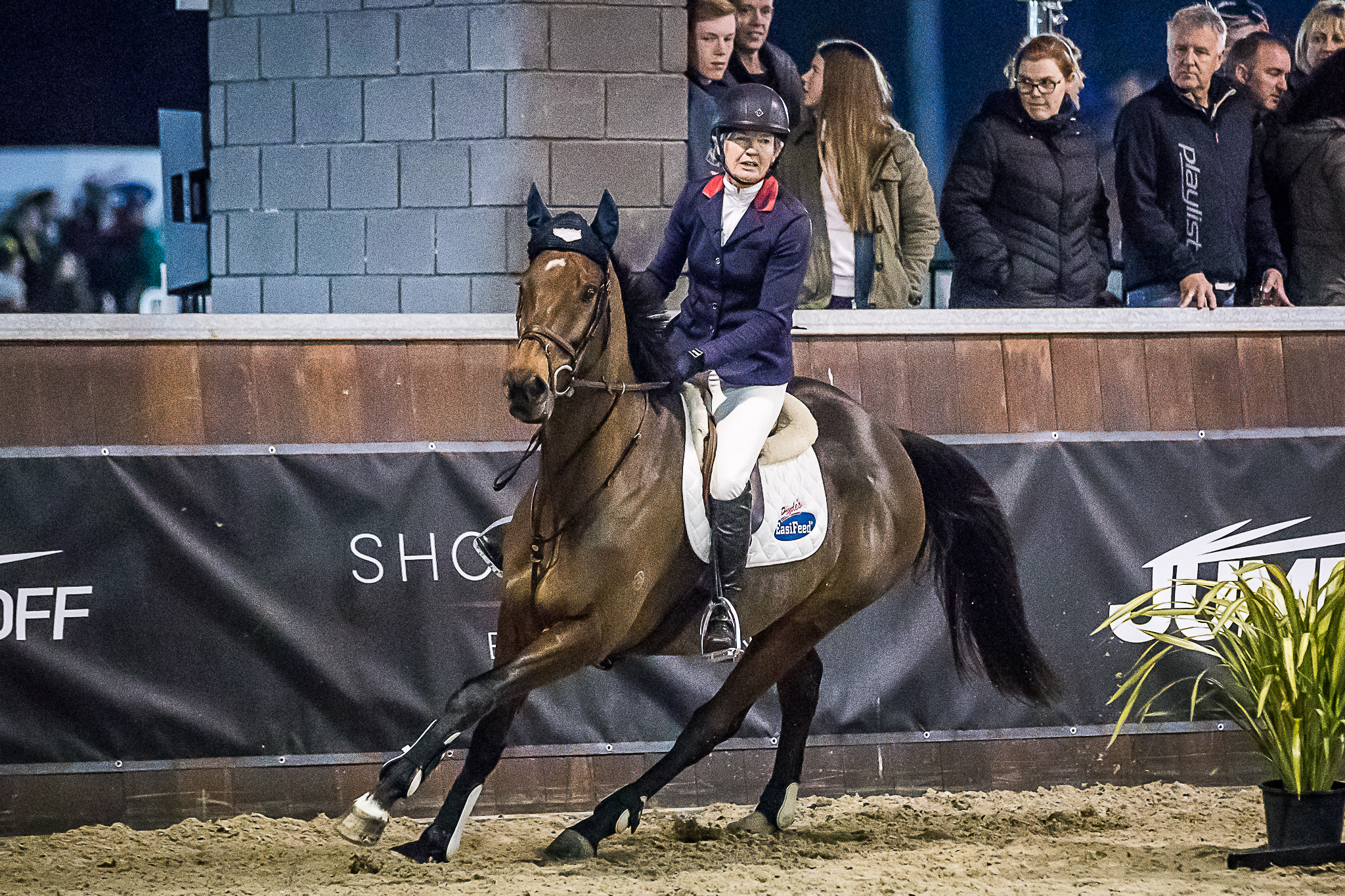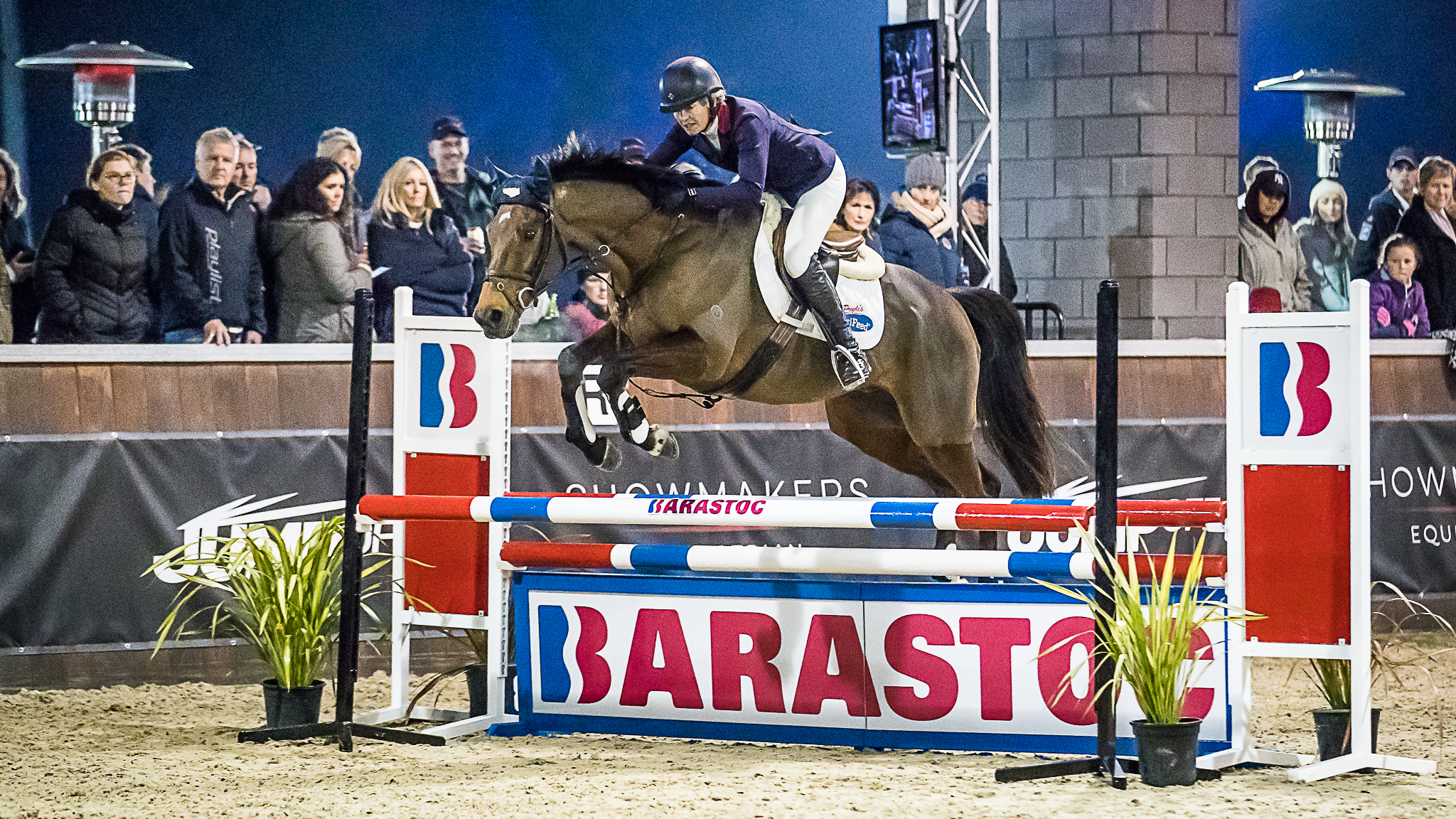 Riotman (Sunny), the youngest horse of the competition, has really impressed David Cameron and was completely relaxed in this environment. They had an absolutely beautiful round right up to last fence, where he just misread the distance and took down a rail to finish on 4 faults.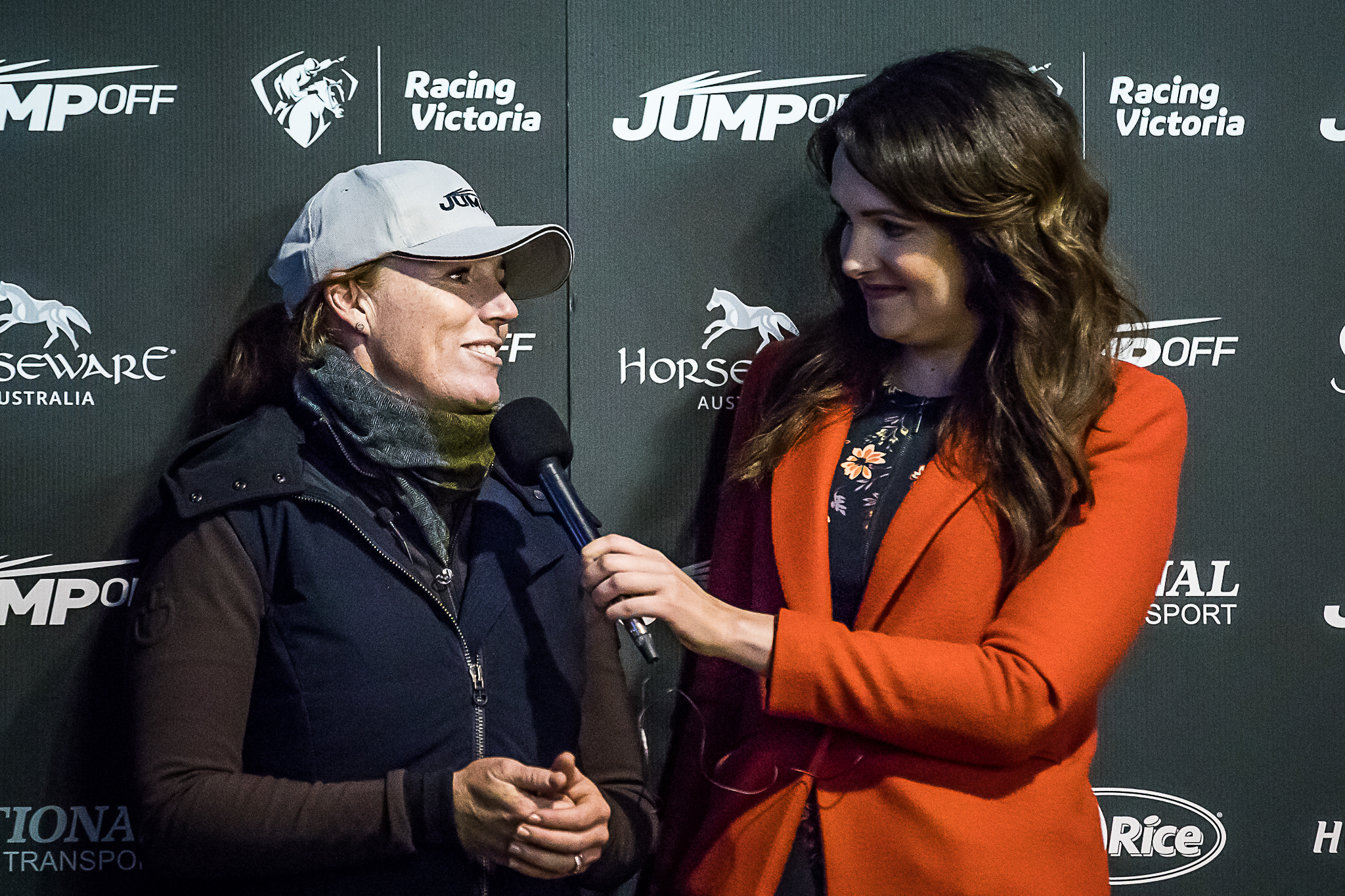 Feeling the pressure, as the only competitor yet to have a horse in the jump off, Russell Johnstone enters he arena on the 9yo gelding Poitier (Syd) for team Johnstone/Hayes. Johnstone was going to leave no stone unturned. However, it was not to be and the combination took a couple of rails, leaving team Johnstone/Hayes without a horse in the jump off.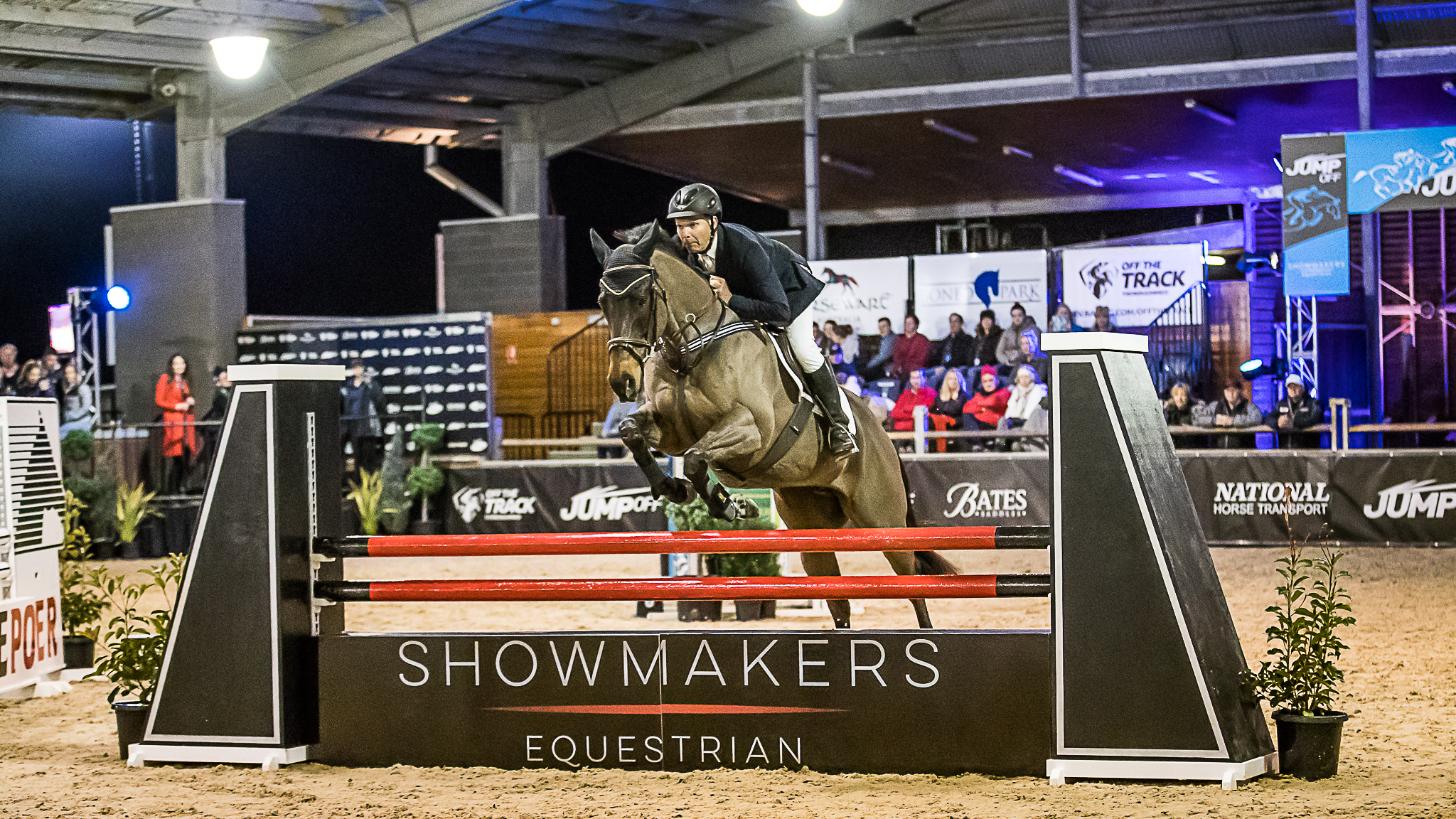 Already having one horse in the jump off, Jamie Kermond enters the arena with Raposo (Roland) to see if he can back it up to give us the fifth combination into the jump off. Kermond and Raposo have a flawless round, jumping beautifully give us the final clear.
Advertisement

So there it was – five horses into the jump off: Neutronic for team Cameron/Price, Johnny English for team McMahon/Weir, Inner Circle for team Roycroft/Cummings and finally the two horses for Team Kermond/Payne, Peaceful Easy Feelin and Raposo.
The horses come out in reverse order, based on their time from Round 1, with David Cameron and Neutronic out first with a great clear round in a fast time of 41.72.
Jamie Kermond is out next on Peaceful Easy Feelin and although they also have a great round, an attempt at taking the inside line results in a rail down.
Vicki Roycroft and Inner Circle tackle the course with great enthusiasm, with the horse obviously loving his new job. With a super fast ride, they were in with a chance, but a rail down put an and to their competition.
Jamie Kermond on his second ride, Raposo have their final chance at the win and Kermond attacks the course with his usual skill to record a clear round in a time of 40.17,  faster than Cameron's, to take the lead at this stage with many cheers from the crowd.
With nothing lose, Peter McMahon takes the stage with Johnny English and gives it their all. Unfortunately, with two rails down, it was all over for this combination.
So we have our winners! Jamie Kermond and Raposo take home the bacon – $100,000 prizemoney for Team Kermond/Payne.
We hope you have enjoyed this series as much as we have, and if so, don't despair, there may be some more coming our way!
Remember, if you missed previous episodes you can watch replays at https://7plus.com.au/jump-off. Replays of Jump Off also air on Racing.com (Ch 78) three times a week. Remember to check your local TV guide to confirm screening times for Episode 6 this Sunday on Seven Network.
View Comments