Jump Off returns for a second series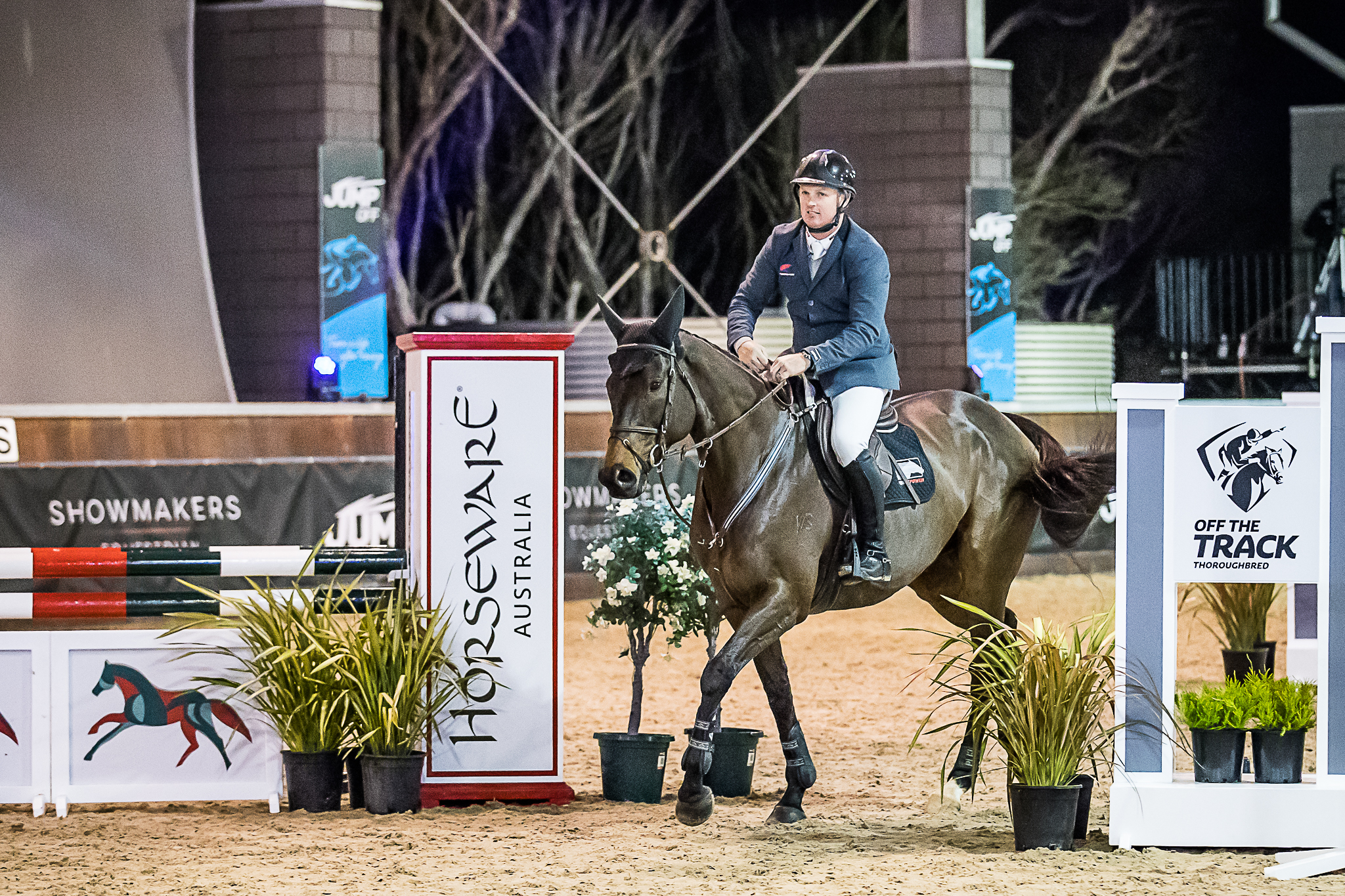 Stephen Mowbray and Jump Off
Popular equestrian reality TV series 'Jump Off' is back for another round.
Jump Off is the world's first and only television series that combines horse racing and showjumping. Equine welfare is the central theme of Jump Off, with retired racehorses the stars of the show.
In this highly anticipated second series of Jump Off, broadcast on Seven Network and racing.com, this original Showmakers Equestrian program will introduce a new twist to the format by opening the competition to all retired racehorses.
Advertisement

Via the show's official website, www.jumpoff.com.au, Jump Off is calling on riders, trainers and owners from all over Australia to enter their horses in two new categories – 'Just Raced' and 'Have Jumped'.
The competition will offer $100,000 total prize money and feature three showjumping
classes:
– Just Raced (105cm) (retired within 2 years)
– Have Jumped (105cm – 115cm) 30 EA points (retired more than 2 years)
– Have Jumped (115cm – 130cm) OPEN (retired more than 2 years)
Jump Off host Hamish McLachlan, who is an accomplished rider himself, said the new and more inclusive format is an exciting innovation for the Australian equestrian and racing communities.
"With equine welfare now a top priority for the Australian racing industry, Jump Off is an entertaining and engaging way of showcasing that there can be a meaningful life after racing for Thoroughbreds with riders of all ages," said Hamish.
Equestrian riders can test their horsemanship and riding skills against former Olympians and national champions for a chance to win a life-changing share of the huge prize money on offer.
Jump Off Series 2 encourages horse and rider combinations to compete and welcomes broader participation from the racing industry with trainers and owners across the nation given the opportunity to enter their horses, find a rider and provide them with a second career beyond the racetrack.
Leading trainer David Hayes, who took part in the first series of Jump Off and was paired with Olympian Russell Johnstone applauded the new format,
"Jump Off is a fantastic initiative for equestrian and racing participants and fans and we really enjoyed being part of the first series with all our horses, especially one of our stable favourites 'Extra Zero."
"It's great that more people and horses will now be able to get involved and be part of the action. Hopefully, there will be a few horses from our stables competing," said David.
Advertisement


Champion Australian showjumping rider Jamie Kermond, who won the first series of Jump Off, is also hoping to be involved again.
"It was awesome to win the first Jump Off title and to be teamed up with Patrick and Michelle Payne. My horse, Raposo, was no superstar on the race track but he is now very happy out and about competing in a new 'life after racing' and who knows?.. he may be back as defending champion!"
"It was great to be part of such a positive initiative for equestrian sport and the promotion of life after racing for Thoroughbreds. I'm already on the hunt for the right horse to win the next series," said Jamie.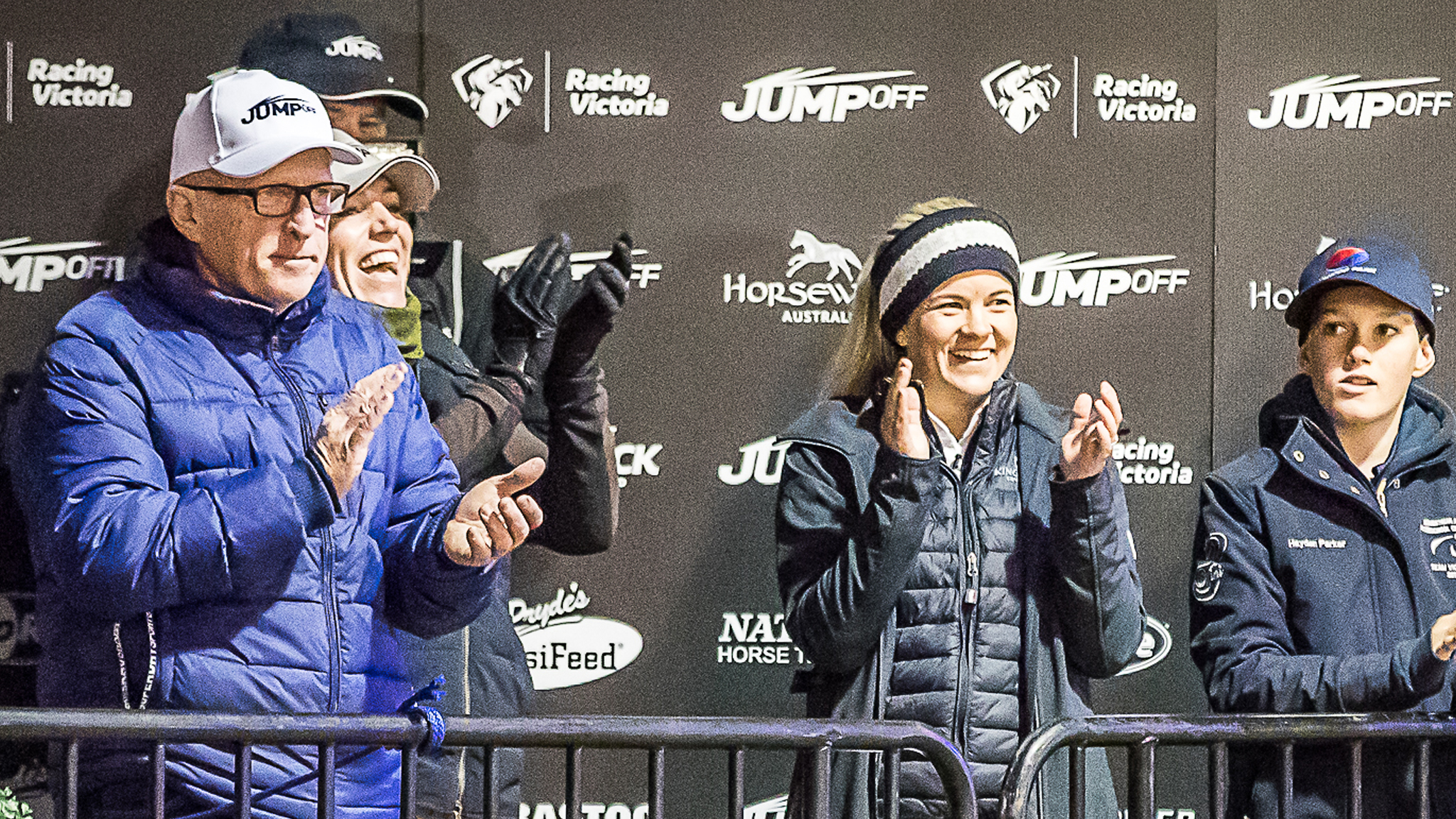 Steve Dundon, the creator and EP of 'Jump Off' said: "The nationwide hunt for retired racehorses to be part of this series will help increase demand for off the track thoroughbreds..it's very important that these animals have a great home once they finish racing!"
The Jump Off qualifiers will be staged in New South Wales, Victoria and Queensland in October. The Jump Off finals will be held at Boneo Park in Victoria on Melbourne Cup Eve (Monday, 4 November).
For full details regarding conditions of entry for Jump Off Series 2 and how you can be part of this equestrian reality television series please visit – jumpoff.com.au
Article provided by Jump Off
Advertisement

View Comments