Jumping at Tokyo 2020 – what to expect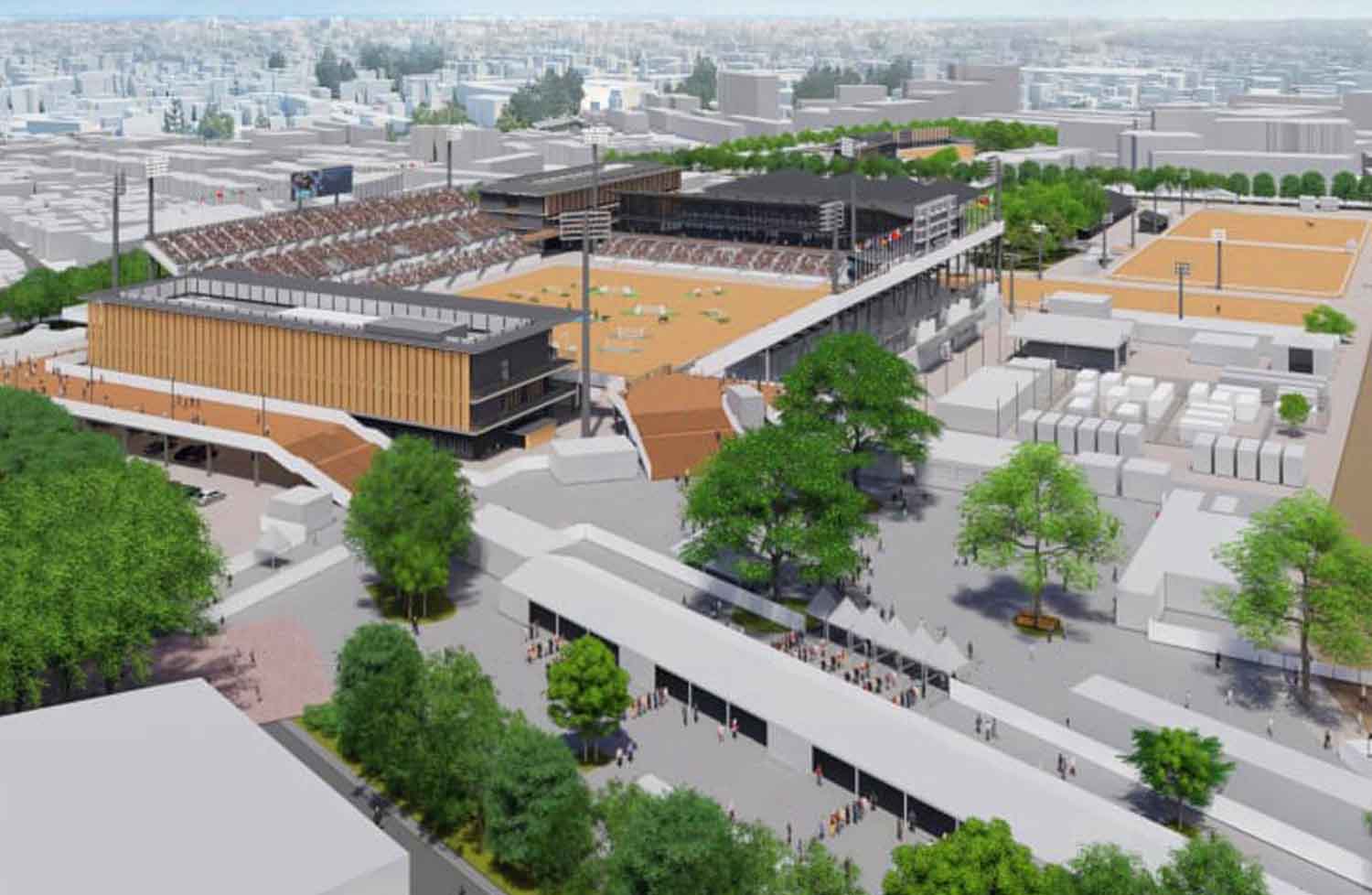 Australian Jumping
Above: Tokyo Equestrian Park.
Last week, the Australian Olympic Committee announced the Jumping Team for the 2020 Tokyo Olympic Games, with Jamie Kermond, Katie Laurie and Edwina Tops-Alexander all selected. We thought it might be a good time to see what the next few weeks holds for them as well as unravelling how the competitions in Tokyo will take place and what we have to look forward to.
Advertisement


Jamie Kermond, who is located at Yandoo Park, in Ebenezer on the north-western outskirts of Sydney will be competing on 15-year-old gelding Yandoo Oaks Constellation (Conquistador x Galaxie Pierville by Jalisco B). For Kermond, this will be his first Olympic Games, however, he is no stranger to representing Australia on the big stage, having competed at WEG in 2006 in Aachen, in 2014 at Normandy and 2018 at Tryon. Kermond is the first Australian based member of an Olympic Jumping Team since the 2020 Sydney Olympics.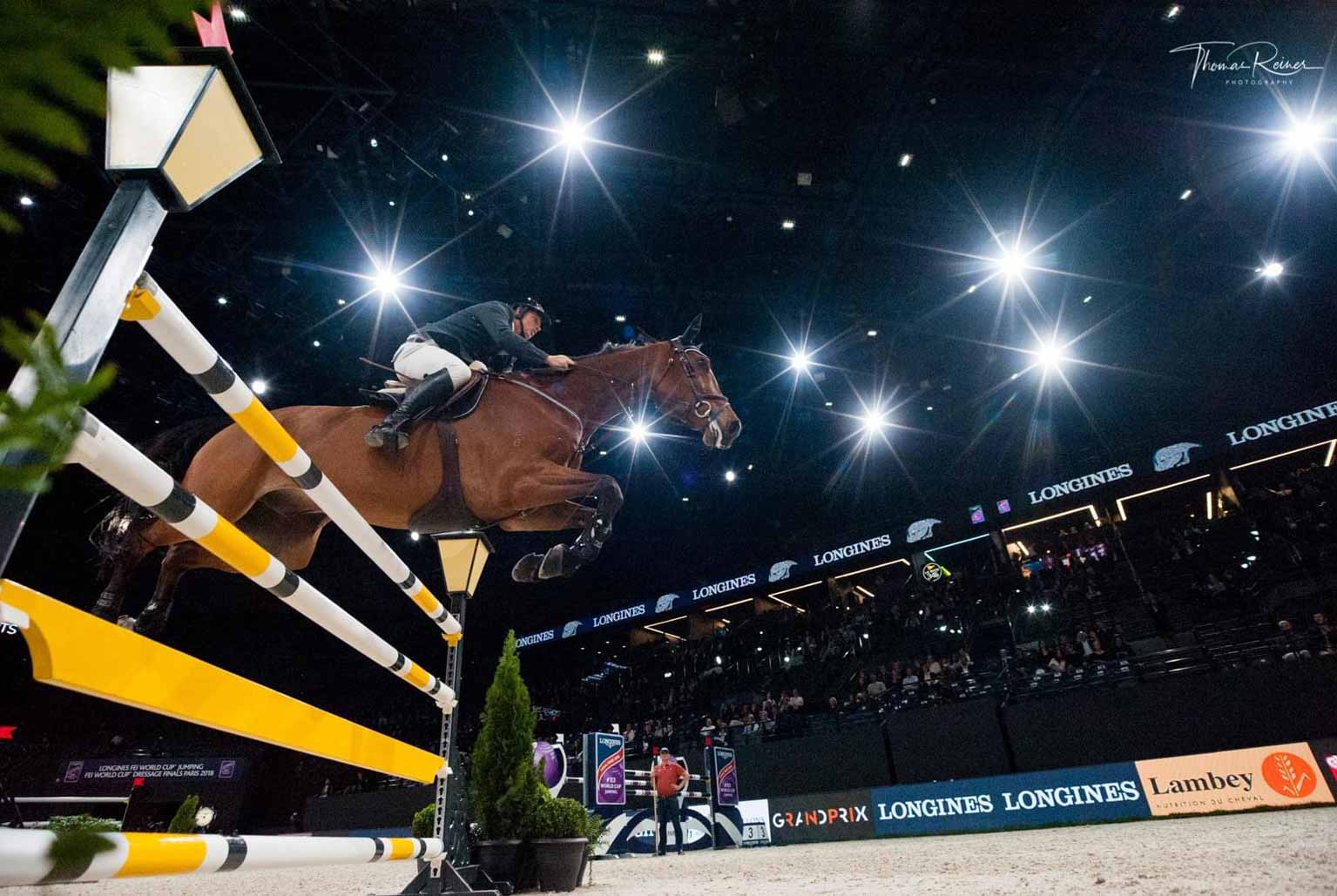 Jamie Kermond and Yandoo Oaks Constellation at the 2018 World Cup Final in Paris. Photo credit: Thomas Reiner.
Edwina Tops-Alexander will combine with her 13-year-old mare Identity Vitseroel (Air Jordan x Wariska de La Falize by Darco), who she has been riding with success in the LGCT and GCL since 2019. We asked Tops-Alexander what her preparations would be like in the month leading up to the games. She told us that "Identity will have some down time as she has just returned back from a successful weekend in Monaco finishing 5th in the Grand Prix. I will take her in the woods and on the race- track for her fitness and then probably do one final training a week before she leaves for Tokyo". With regards to herself, Tops Alexander said "I'm extremely busy with lots going on. I have this weekend a 5-star event in Valkenswaard and the week following a 4-star event on. At both events I will be competing 5 horses, so I'll definitely be keeping up my fitness for Tokyo. In the meantime, I'll try to spend some quality time with Chloé and I'm busy with some new and interesting projects."
Advertisement

For Tops-Alexander, it will be her fourth Olympic Games, having represented Australia at the Beijing Games in 2008, London in 2012 and Rio in 2016. She has also represented Australia at WEG on four occasions.
Katie Laurie will compete in Tokyo, having taken the long road to get there via New Zealand. Australia and Canada, where she currently resides. Laurie will ride Casebrooke Lomond, a 13-year-old stallion (Lansing x Lara 1 by Calido 1) who she has partnered with throughout his entire career, taking on the ride when the horse was just 3 years old. Sparky, as he is known at home, competed at World Cup level in New Zealand in 2016 and early 2017, then Australia from late 2017 through to 2019. Since 2020, they have competed in North America with consistent results. Sparky is, we understand, currently in quarantine prior to setting of for Japan later this month and Katie is based at Stal Tops in The Netherlands, prior to her departure on the 25th.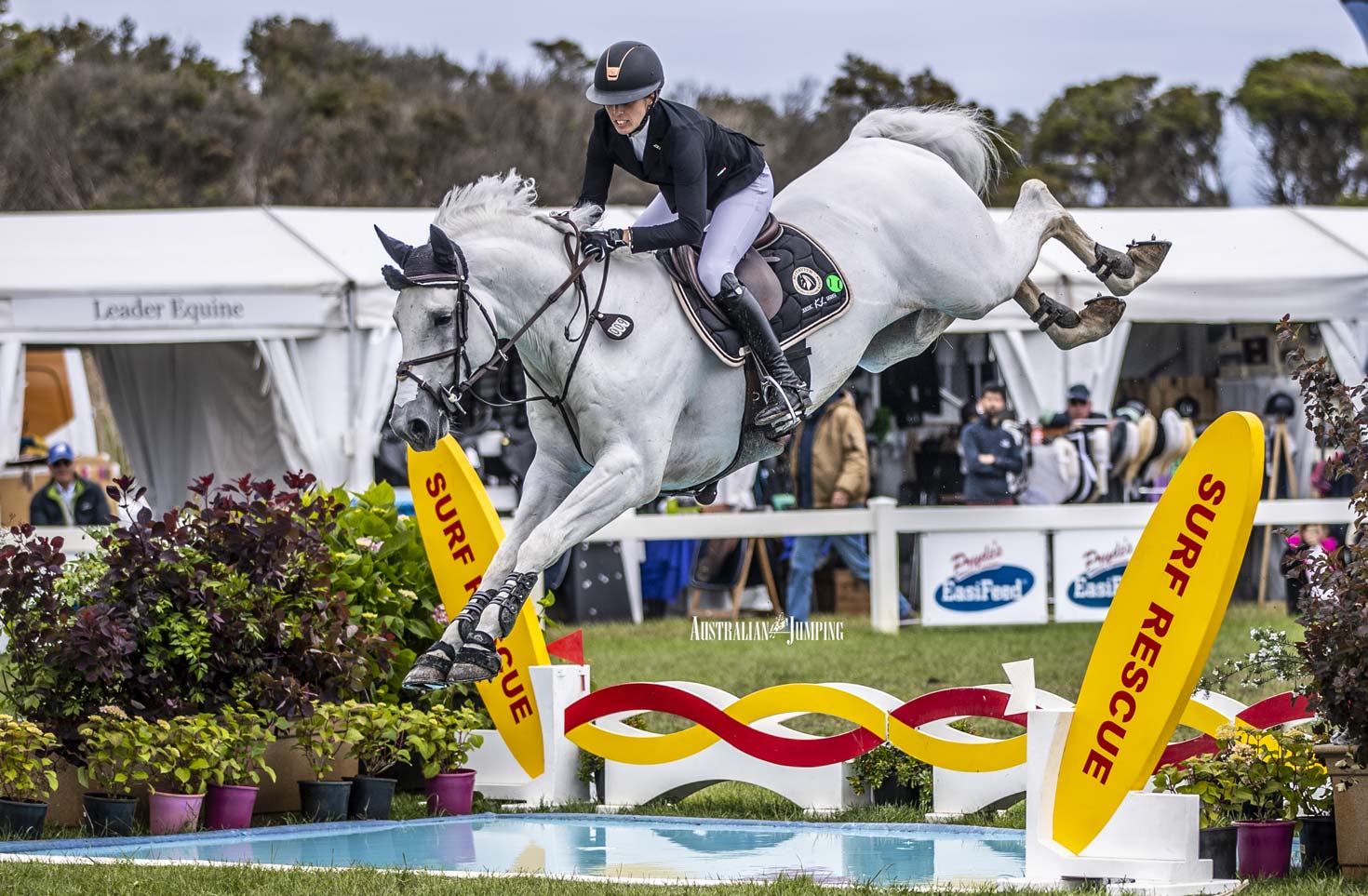 Katie Laurie and Casebrooke Lomond at the Australian Jumping Championships.
For Laurie, it will be her first-time representing Australia at the Olympic Games, although she represented New Zealand in Beijing (Hong Kong) in 2008. An interested observer of her performance will be her father, Jeff McVean, an Australian dual Olympic Jumping representative in 1984 at Los Angeles and 1988 at Seoul.
For the first time in Olympic Jumping history, there will only be three combinations representing each team. This means that there will be no drop-score, so the pressure will be on each and every combination in the competition. One slip up and more than likely the chances of a medal will be dashed. Also, in a change from previous Olympics, the individual competition will be held prior to the team competition.
The Olympic Jumping program is scheduled to run in the second week of the games. The venue for the Jumping competition will be the very aptly named 'Equestrian Park', which was the venue used for the Jumping competition at the 1964 Tokyo Games.
The Individual Jumping Competition will be held on Tuesday 3 and Wednesday 4 August. On the first day, 75 of the best combinations in the world (including the three Australian combinations) will compete, with the top 30 placed combinations qualifying to come back the following evening to compete for the medals.
After a rest day, the Teams Competition commences on Friday 6 August. There will be 20 teams involved, each of three combinations, with aggregate scores determining the placings. The top 10 teams will return the following evening, Saturday 7 August to battle it out for the medals.
The action commences at 7pm each night Tokyo time, which means 8pm AEST starts for us.
The 7plus digital TV service will have more than 30 channels dedicated to individual sports and Equestrian will be telecast on one of these.
With just over three weeks till the Jumping competition starts we are looking forward to the anticipation building and the opportunity to cheer on our Australian Team.
Advertisement


View Comments