Jumping Equitation – promoting quality jumping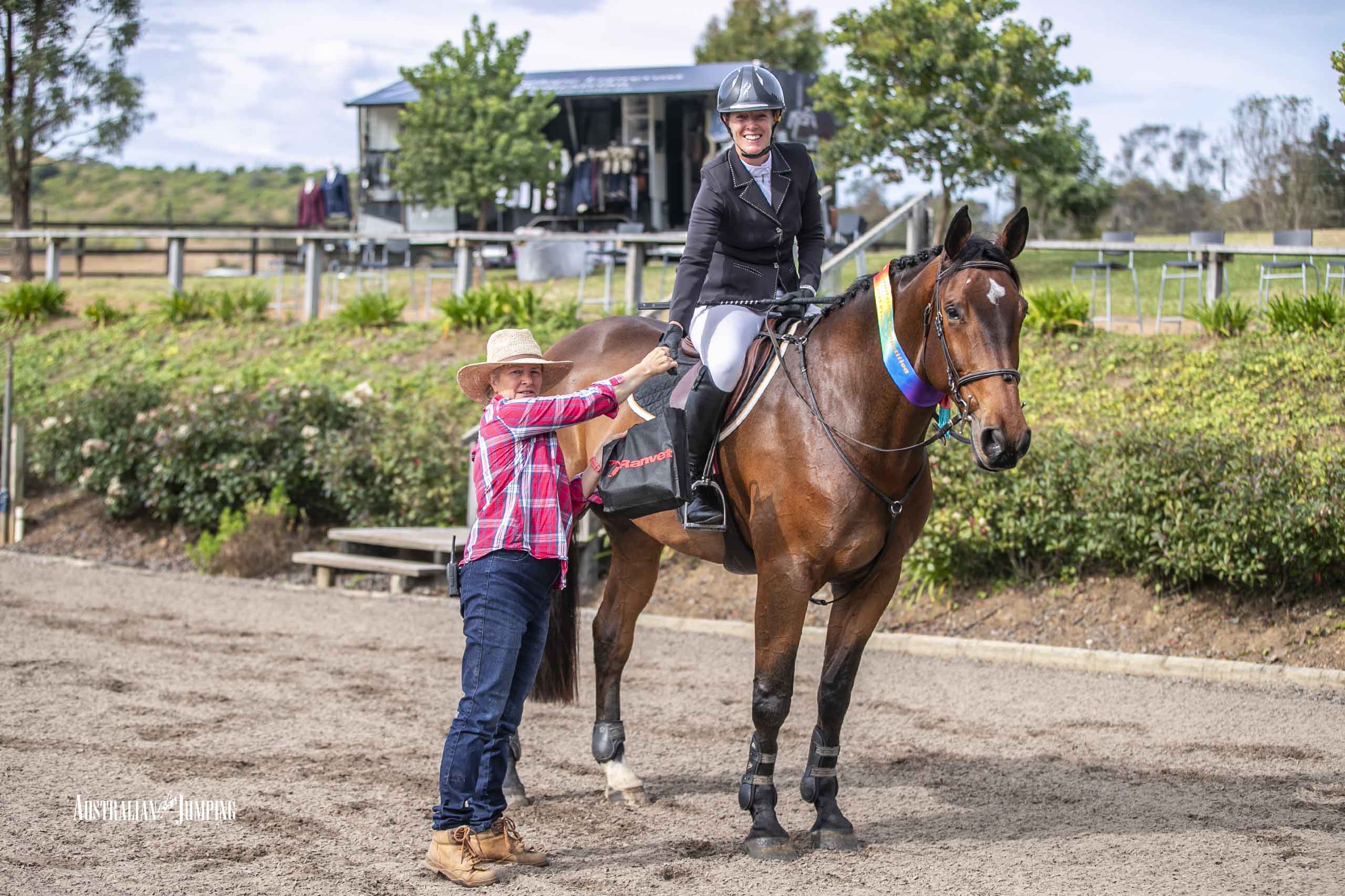 Australian Jumping
Rebecca Nicholls and Diamond B Bigshot.
We all love the sport of Jumping, however there are is another discipline that compliments nicely – Jumping Equitation (JE). While Jumping competitions are decided by incurring the least number of penalties and/or the fastest time, JE adds an element of style to the competition. While rails down and time taken do count, the majority of the success in a JE competition comes down to a range of elements of horsemanship and the ability to perform specified tasks over the course of the round, as well as presentation of the horse and rider.
Advertisement

Australian Jumping recently attended a lovely JE event at Oaks Sport Horses near Camden, NSW to speak with Jane Frankum from Jumping NSW (JNSW) to find out more about this jumping discipline.
The Equestrian Federation of Australia Inc. (EFA), as it was called at the time, formally established JE as a national discipline in 1992. According to the Pony Club Association NSW guide to Jumping Equitation, JE "is run and taught to encourage better riding and training of horses". Further, JE "was formulated in response to the need to aid improvement in the technique of both horse and rider in showjumping, to promote quality jumping. Jumping Equitation provides a sounds basis in the early stages of a horses and riders development from which to progress". JE is very popular in the United States as a pre-cursor to Jumping, with many top Olympians and World Championship winners having competed in Equitation as junior riders.
Advertisement


Th range of style elements on which competitors are judged include; presentation and gear, leg position, eye contact, hands, seat, upper body, rhythm and tempo, control, approach and line and take off position. Each of these categories are marked on a scale of 1 to 10, to give a total out of 100.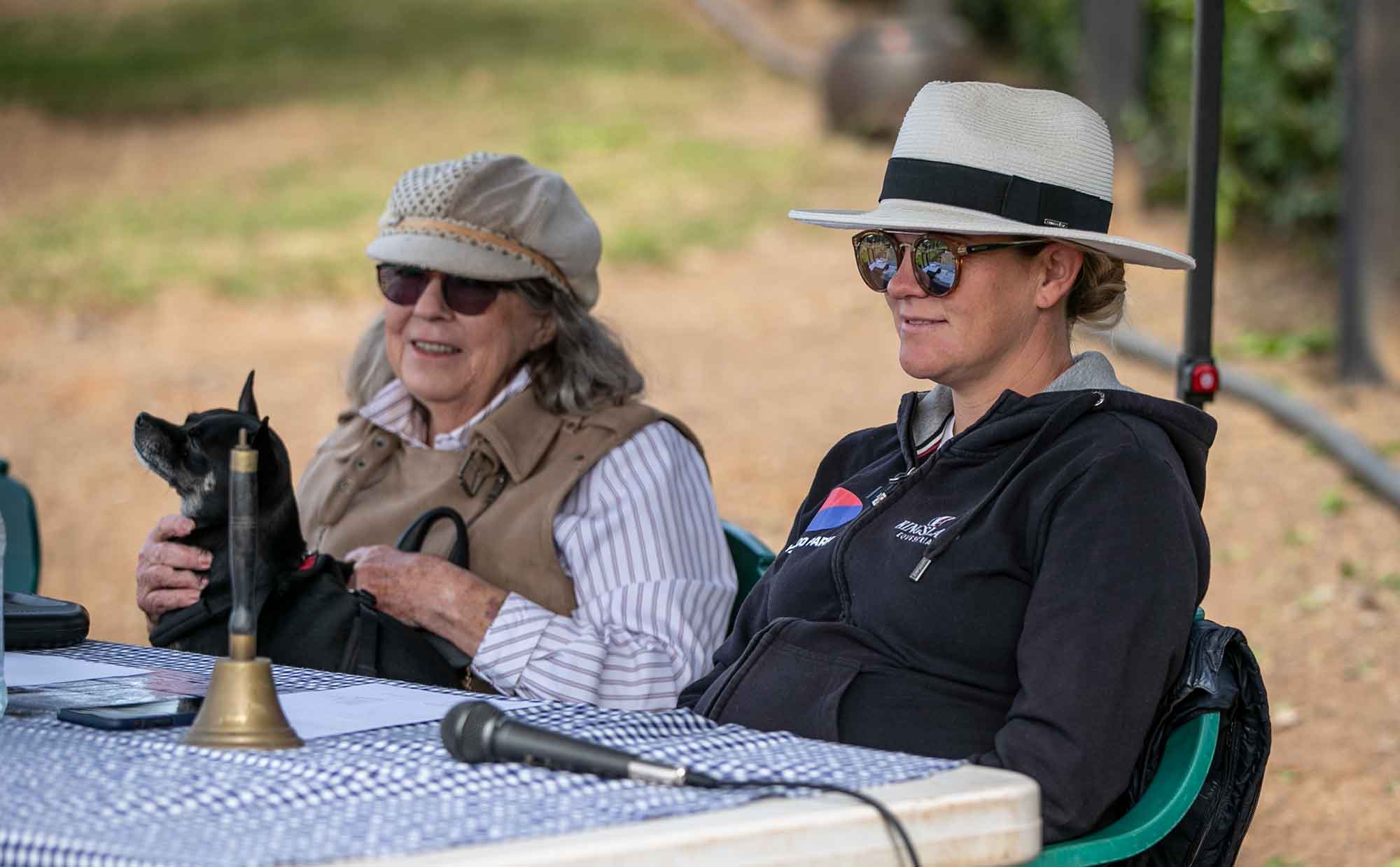 Above: Jamie Winning Kermond – Judge for the second day of competition
In addition to the style elements above, competitors are set a small number of tests that need to complete during the round. These include things such as showing an increase of pace between two designated fences, jumping a certain fence at an angle and showing a short turn between two fences. Usually there are between three and five tests per round and these are also marked out of 10 by a judge. Points are subtracted (4 for each fence down and first disobedience, 8 for a second disobedience) to arrive at a final total score for the round. Just as with Jumping, 3 refusals or a fall incur elimination from the class.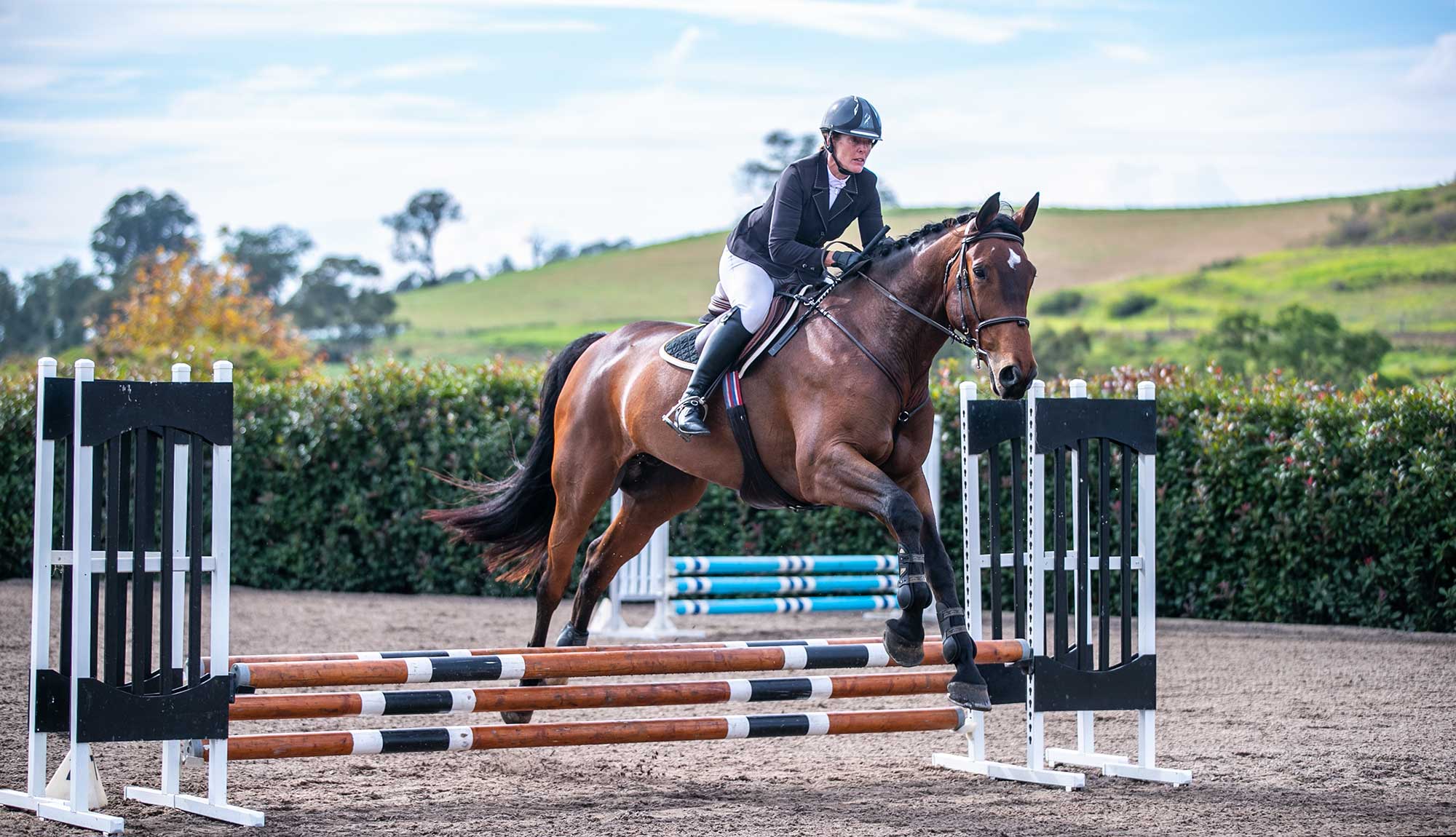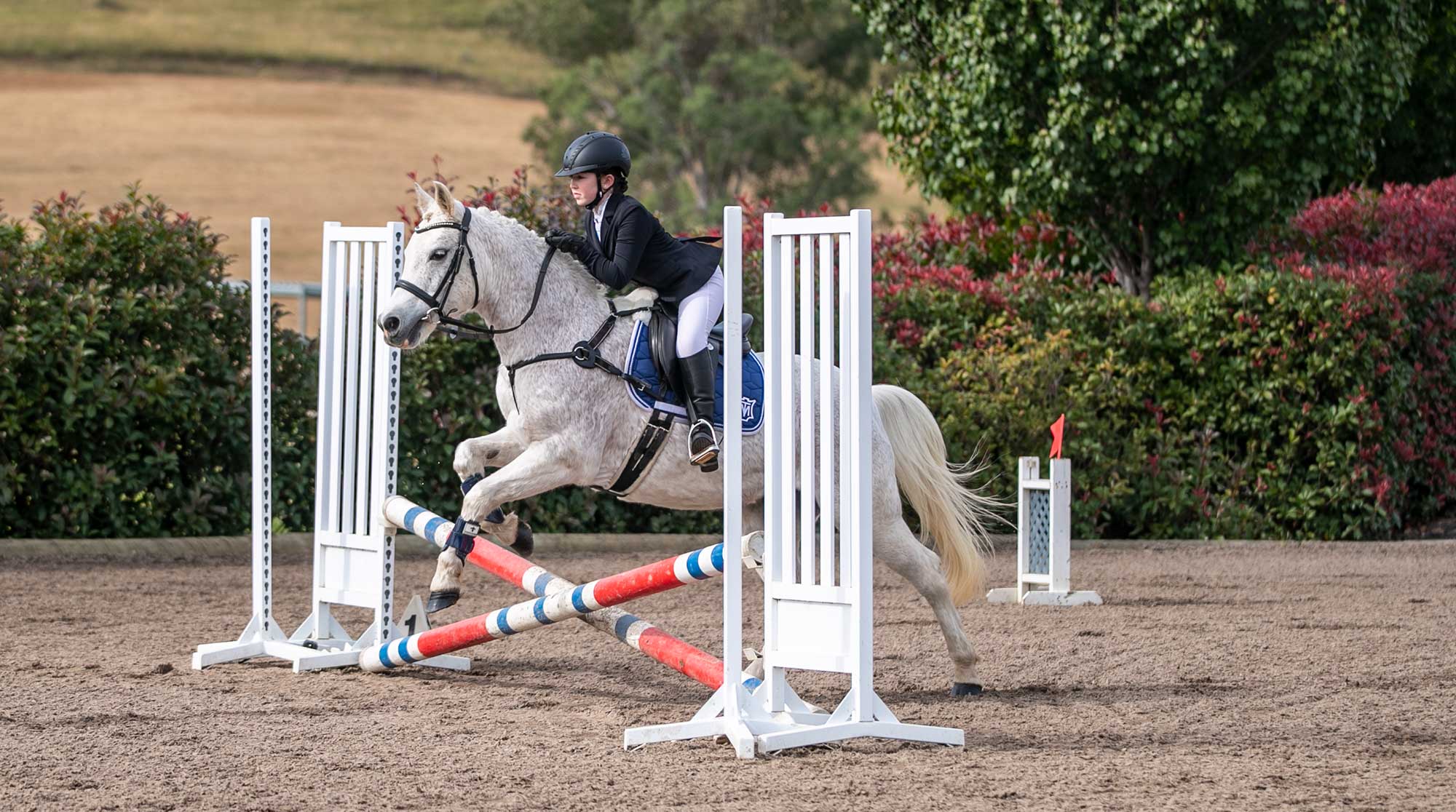 Presentation of the horse and rider are very important in JE. Often manes and tails are platted and riders are expected to conduct their course walks while fully dressed. Each round begins and ends with a complete circle, cantering at the beginning and afterwards, with a smooth downward transition from a 2 point or a light 3-point position then leaving the arena in walk.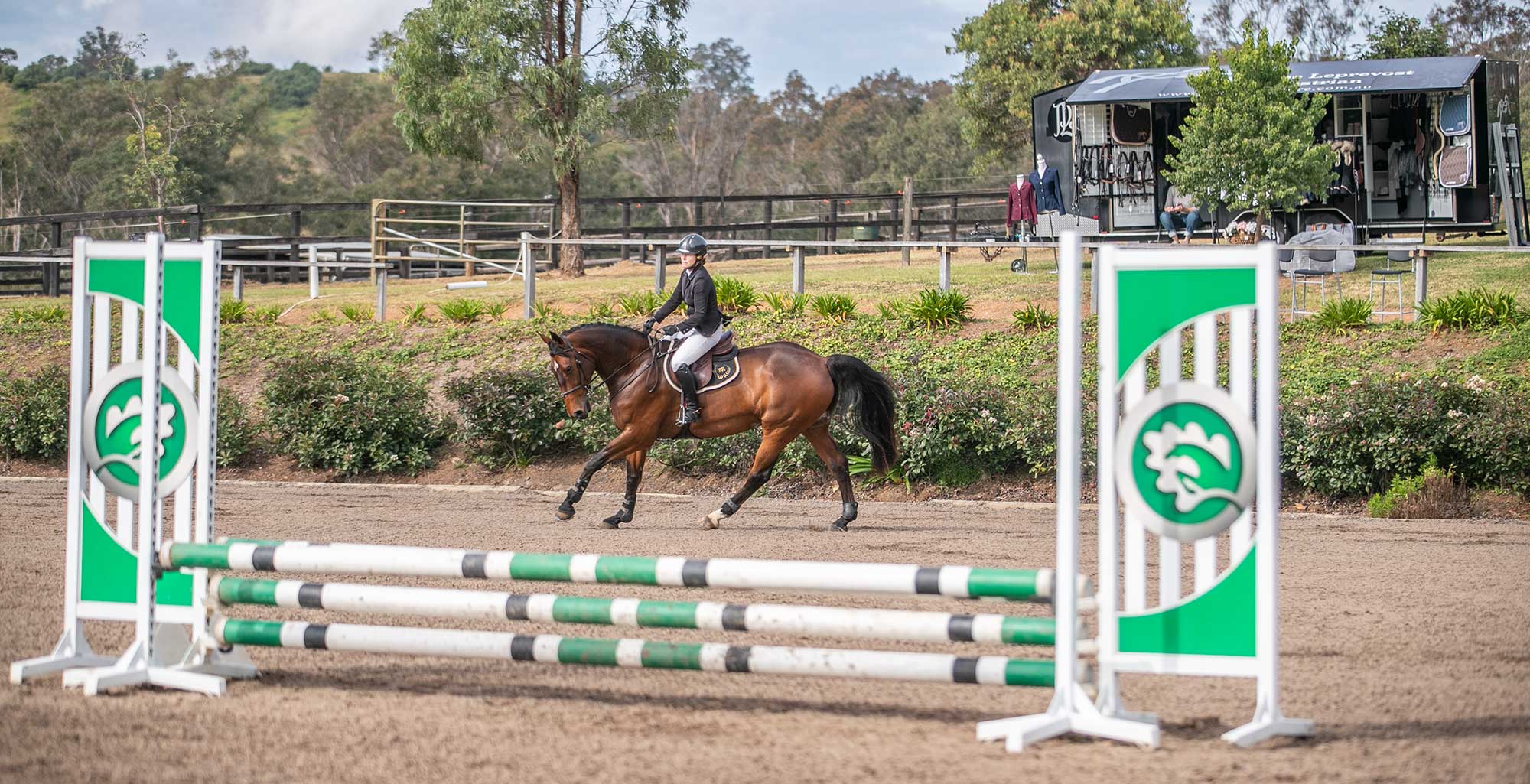 One of the benefits of JE is that it can get young horses out and competing in what usually is a quiet environment, that they appreciate. Horses with well developed techniques and rider control will more often than not make better Jumping horses as the rails get higher.
Our visit to Oaks Sport Horses was an enjoyable and educational experience and we thank Jane and the team for their time and look forward to watching this discipline grow and seeing the benefits it can deliver to mainstream Jumping.
View Comments