JumpingClash Challenge Makes its Debut at Madrid Horse Week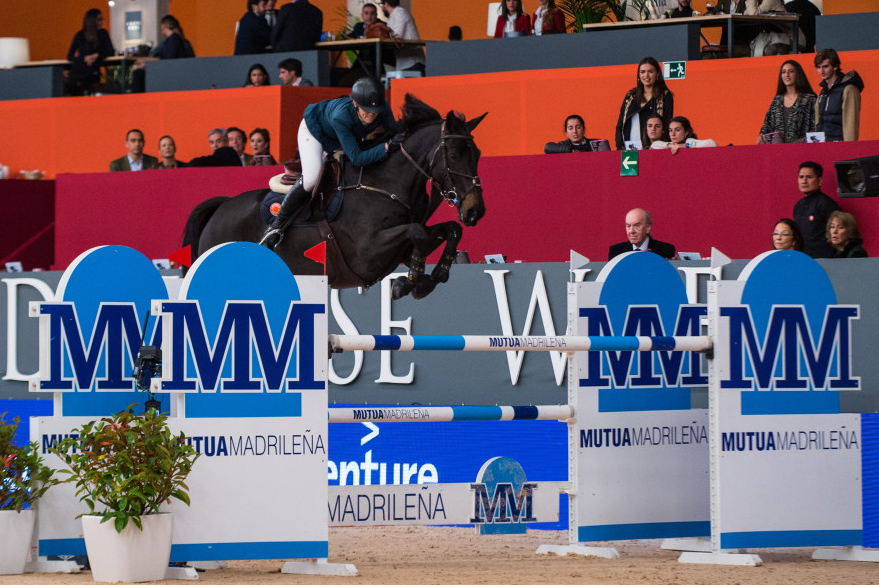 Noelle Floyd
Source: Noelle Floyd
The new competition format JumpingClash Challenge made its premier on November 24 during the 4th edition of Madrid Horse Week CSI5*-W at IFEMA, in Madrid, Spain.
An FEI-approved format that is being contested at the CSI2* level this week, JumpingClash is based on a bracketed format and direct elimination. The loser of each "clash" between two riders is immediately eliminated from the competition. As each round is completed, subsequent riders are systematically eliminated until the final rider is crowned champion.
The entry list includes 16 starters divided in two groups: Seeded and Challengers. The Seeded riders are the eight highest-ranked riders competing this week at Madrid, as listed by the Longines FEI ranking. The Challengers are eight riders who jumped in a qualifying round on Wednesday; the best eight from that round qualified to compete in Jumping Clash.
It's a similar format to tennis, in which riders compete against each other, and from each pair only one will qualify to jump the next phase.
The first round of the Jumping Clash challenge took place on Friday, November 25. It was a competitive class but the Seeded riders dominated each clash. Spain's Teresa Blázquez-Abascal riding Carola in 55.56 seconds was the only Challenger–and also the only home rider—who qualified for the next round on Saturday.
Starters came into the ring one at a time and after each pair jumped, both rounds were compared before the next contenders came in.
Strategy was inportant, challengers rode first so they needed to have a plan to be clear and win against the seeded rider while if the challenger failed the seeded rider just had to be clear to win.
In a class where the Seeded riders proved to be in top form, the best result of the class was for Great Britain's Jessica Mendoza aboard Constance, who sent Blázquez-Abascal to the second position in the very last minute scoring a time of 52.56 seconds.
The riders paired for the quarter finals are as follows: Beat Mandli against Jerome Guery, Markus Beerbaum against Luis Sabino Gonçalves, Emily Moffitt against Lillie Keenan and Blázquez against Mendoza.
Jumping Clash is a great idea especially for riders at the CSI2* level as it allows them to compete against experienced riders in a different way.
"I think they should do the Jumping Clash more times but maybe open a bit more the number of riders who can qualify not only eight riders so there's more chances that more people can enjoy this format because it's an unique experience," said Paloma Jimenez Carmona, one of the Challenge riders.
The JumpingClash final will take place on Saturday November 26th at 3:15pm local time.
See full results of the €20,000 JumpingClash Challenge Round 1 presented by Hola here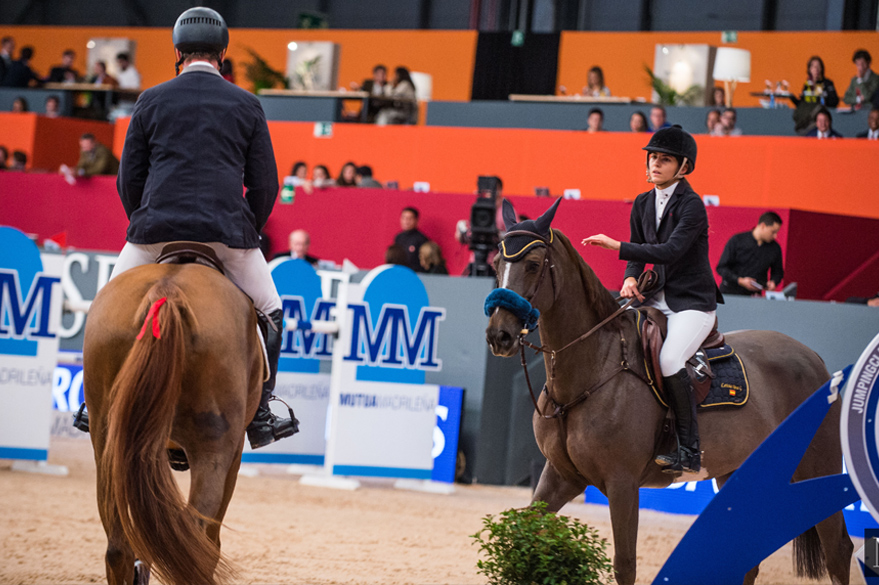 View Comments