Katie Laurie and McCaw MVNZ First Place in Spruce Meadows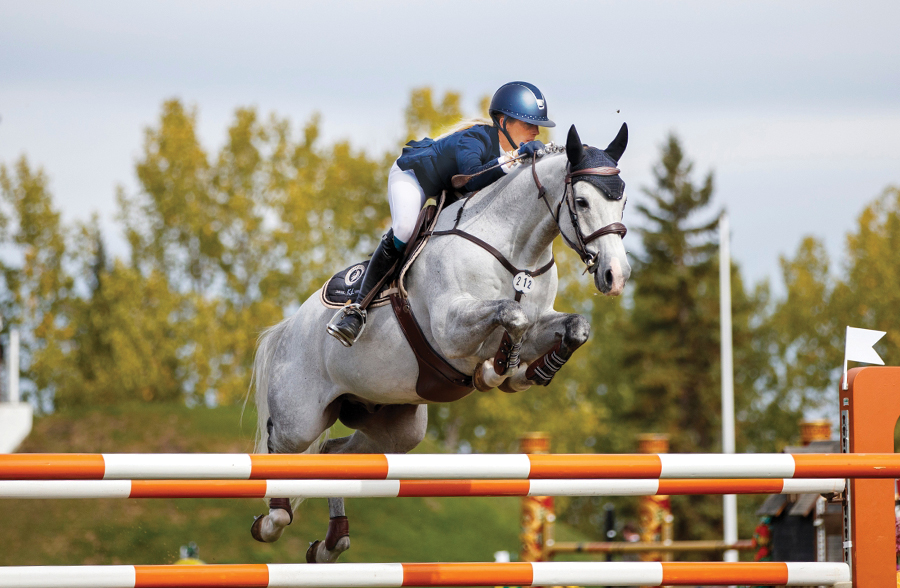 Spruce Meadows
Above: Katie Laurie and McCaw MVNZ.  Source: Spruce Meadows.
Friday of the Spruce Meadows 'North American', presented by Rolex, started with a victory by Australia's Katie Laurie in the International Ring.
Advertisement


Advertisement


The Francis Family Cup, a CSI3* competition, was not Laurie's first win with her 10-year old gelding, McCaw MVNZ, at the 2021 Spruce Meadows September Series. The pair previously won the ATCO Challenge during the week of the Spruce Meadows 'National', presented by Rolex, two weeks ago.
Today's course was designed by FEI course designer Joey Rycroft (CAN), and it featured 11 obstacles (14 jumping efforts). A large percentage of riders qualified for the jump-off, including many Canadian riders: Hannah Rajotte, Carla Diewert, Tiffany Foster, Stephanie Valdes, and Samara Heinrichs Prak.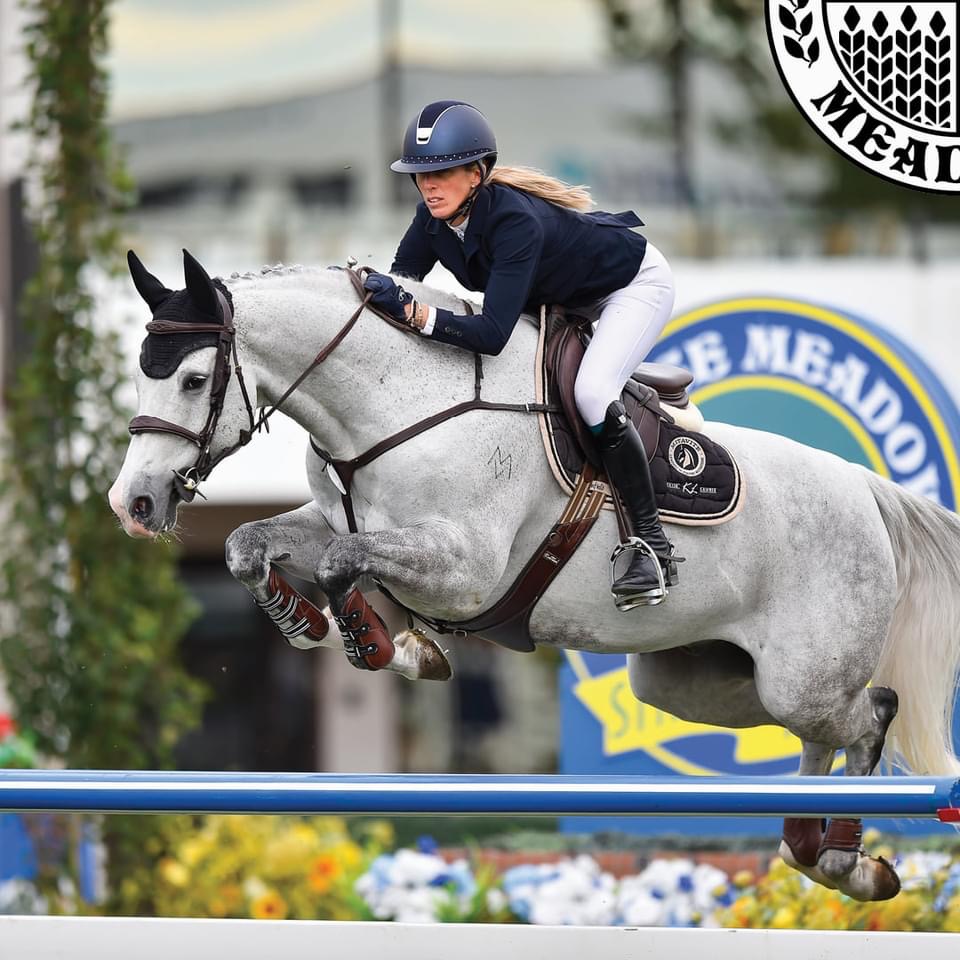 Katie Laurie and McCaw MVNZ. Photo Credit: Spruce Meadows
The jump-off had a time allowed of 48 seconds over a 300m track, and it required riders to really press for a quick time in order to finish at the top of the leaderboard. Laurie's clean round and time of 37.29 seconds launched her into first place, where she managed to hold down her position for the remainder of the jump-off as none of the other riders were able to match her time. James Brennan (IRL) came very close, with a time of 38.53 seconds for second place, and Carla Diewert (CAN) finishing in third place with a time of 38.71 seconds.
Then later in the day in the International Ring, Katie and Cera Caruso finished 2nd in the 1.50m ATB Financial Cup.
To round out this wonderful day, Katie finished 2nd in the feature event, the 1.60m ATCO Queen Elizabeth II Cup with Django II.  Fellow Aussies Rowan Willis with Blue Movie and Hilary Scott with Oaks Milky Way finished 5th and 9th respectively in that same class. Great results from all our riders!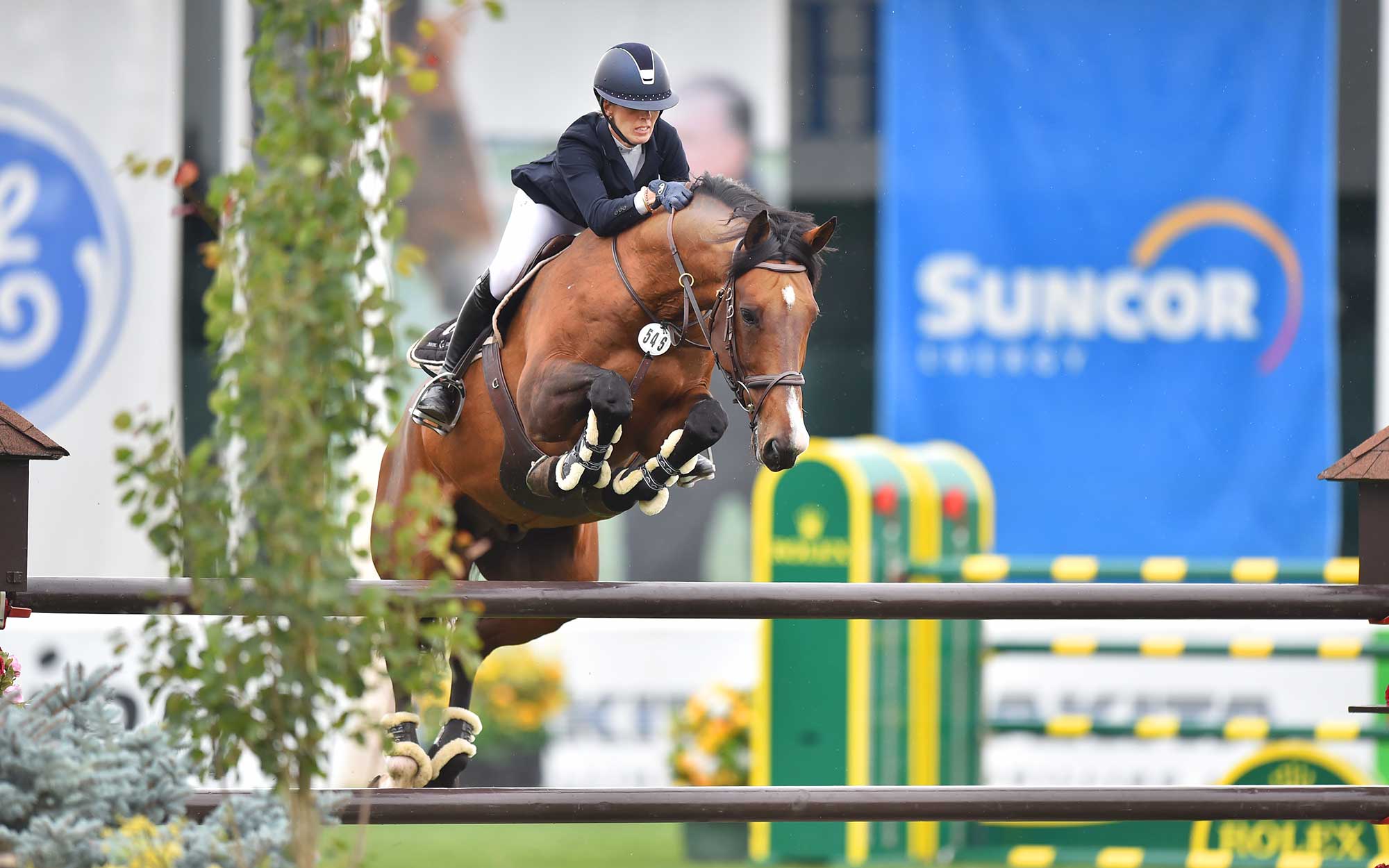 Katie Laurie and Django II. Photo Credit: Spruce Meadows Media/Mike Sturk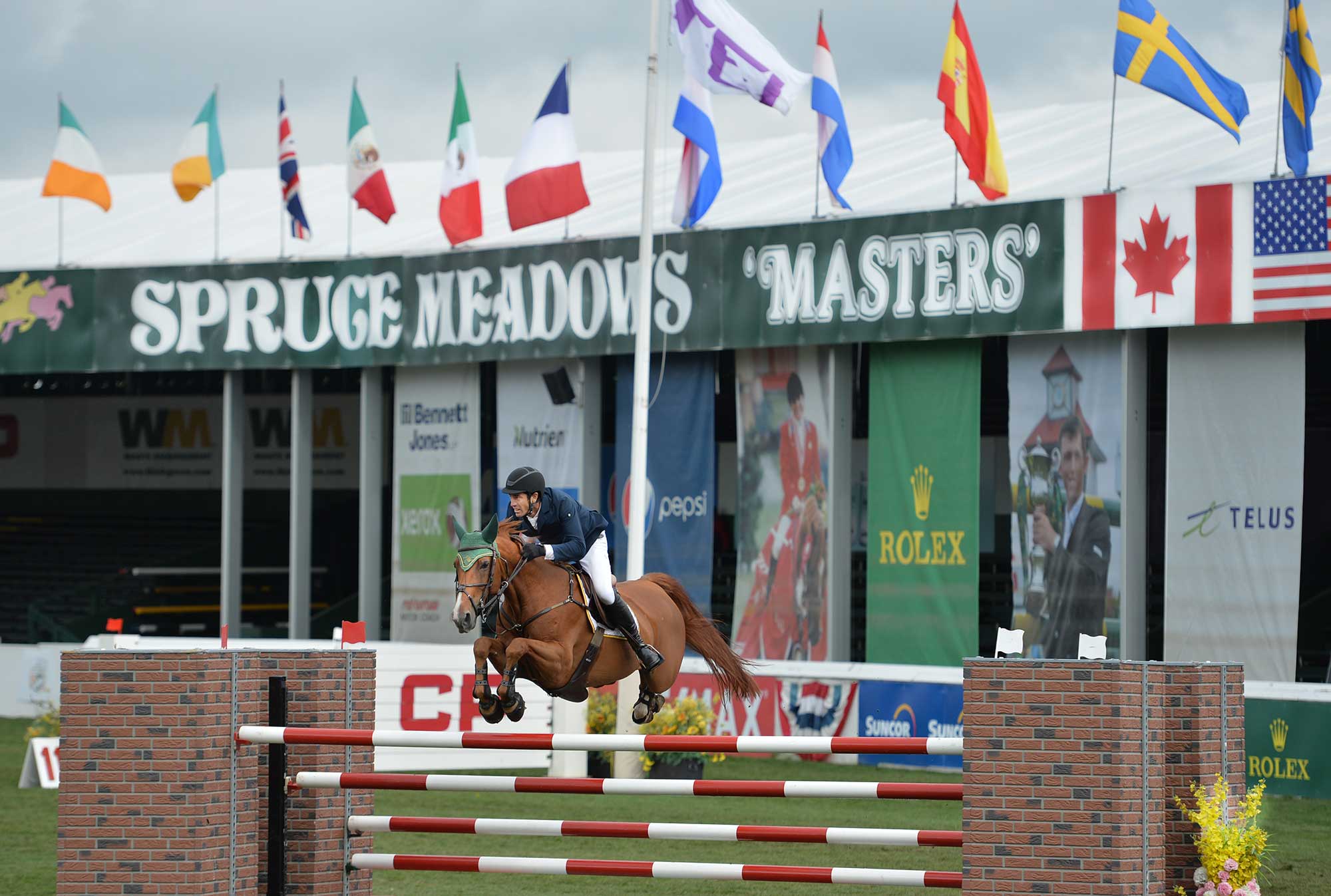 Rowan Willis with Blue Movie. Photo Credit: Spruce Meadows Media/Mike Sturk
Advertisement


View Comments