Madeline Sinderberry crowned 2016 National Young Rider Series Champion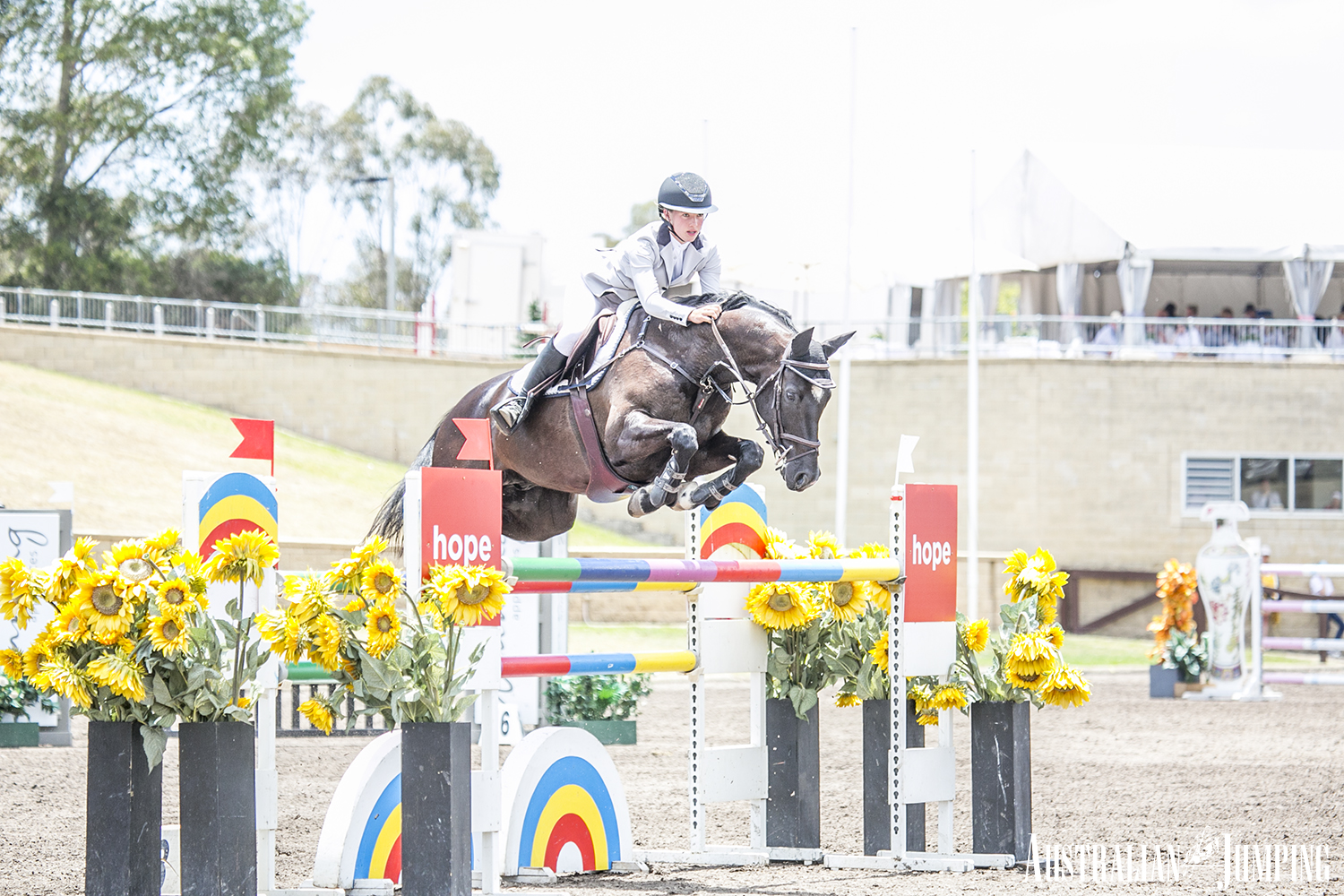 Australian Jumping
Source: Equestrian Australia
Madeline Sinderberry has been declared the winner of the National Young Rider Selection Series for Jumping for 2016. The final round at the Sydney International Equestrian Centre (Horsley Park, NSW) drew competitors from several states. The standard was high and the competition intense! The competition was won by the seasons outstanding rider.
At only 16 years old Madi finished first on the overall leaderboard with her horse Fernhill Zinzan, winning all 5 rounds they entered. It has been a stunning year for this year eleven student from Condobolin High School, in Western NSW also crowned Australian Young Rider Champion, NSW Young Rider Champion, Sydney Royal Most Successful Young Rider.
"One of my goals for 2016 was to run Timmy (Fernhill Zinzan) in this Series and to do the best we could over the whole year. It is exciting to work with such a consistent, talented horse. I would like to thank the sponsors of the National Young Rider Selection Series 2016; Carson Property, Embrook Stables, the O'Connell Family and ISJ 2016."
"I love working with my two 'good' horses, Timmy and Oaks Kosmo. I aim to ride them at Mini Prix level in 2017 and hope to progress further with Kosmo. Timmy has been very successful at Mini Prix level for me in 2015, and Young Riders in 2016. He has such an amazing attitude to his jumping but he is only 15.2hh, so I'll see where we go from there. I am also producing a nice Australian Sport Horse who is 4 now and jumping well, and I'm starting a 3 yo. So these four horses will keep me busy in my last 2 years of High School."
Madi, who also plays Netball and Touch Football, started riding at her local Pony Club when she was very young and did any horse sport that was happening nearby. From hacking to camp drafting, sporting, eventing and everything in between. She always loved her horses and loved competing. Pony Club gave her the opportunity to experience many different sports but eventually, Jumping won her favourite place! Maddi started specialising in Jumping on her Reining trained palomino Quarter Horse. "he taught me to sit a sliding stop, but he was hard to beat on the clock! A few OTT thoroughbreds took me jumping higher, and a few less than easy ones taught me to ride!"
Dave Cameron used to travel to Condobolin Pony Club for clinics, so it was natural to ask him for help as Maddi went up the grades at the bigger shows. "He is an awesome Coach and provides me with invaluable help at Shows, but due to the distance, I only have a few lessons a year."
After school, in two more years, Madi is hoping to ride full-time. "I love working with young horses, so hopefully, I'll be good enough at it for someone to give me a job and more training. I also enjoy helping younger kids ride and walk courses etc, so I aim to become a Coach when I am experienced enough. It is unusual for a kid from the country, with parents who don't ride, to reach the top level in Australian Jumping, but I hope to be one in a few years' time."
The 2016 Young Rider series was conducted in a new format in 2016 and seems to have been well received by riders and fans. Sponsor support has been secured in part for 2017 so the series will run again with perhaps a few tweaks. If you have suggestions for fine tuning of the format please feel welcome to table your thoughts through Stefanie Maraun at EA. (contact details here).
The National Young Rider Selection Series is also the basis for determining the Young Rider squad and we look forward to the new selection panel announcing the squad in the very near future.
Congratulations to all Young Riders who participated in 2016. This class has been a highlight of the showjumping year with great competitions over challenging courses.
View Comments